CMLL held its traditional Spectacular Friday Live Show at Arena Mexico in Mexico City.
Results: 
– Main Event Match: Los Nuevos Infernales (Hechicero, Euforia & Mephisto) defeated Los Nuevos Ingobernables (Angel de Oro, Niebla Roja & El Terrible) (Trios Match)
*At the end of the match, Mephisto challenged Angel de Oro to a Title Match for the Mexican National Light Heavyweight Championship.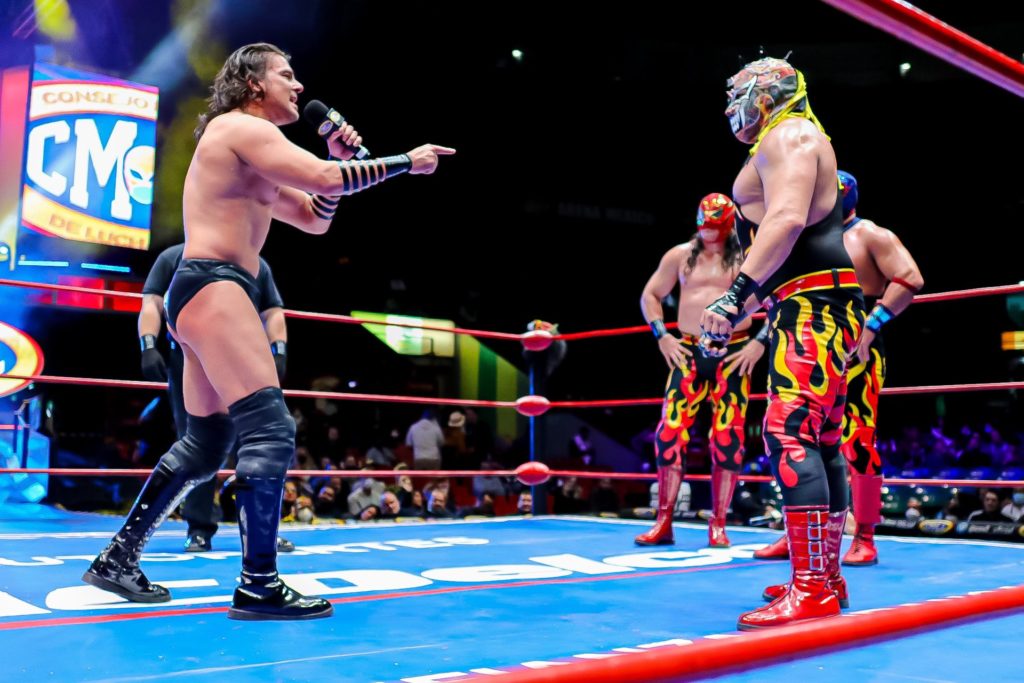 PHOTO: CMLL / Alexis Salazar 
– Fourth Match: Volador Jr. (C) defeated Fugaz (NWA World Historic Welterweight Championship Match)
*Volador Jr. got his ninth successful title defense as the NWA World Historic Welterweight Champion.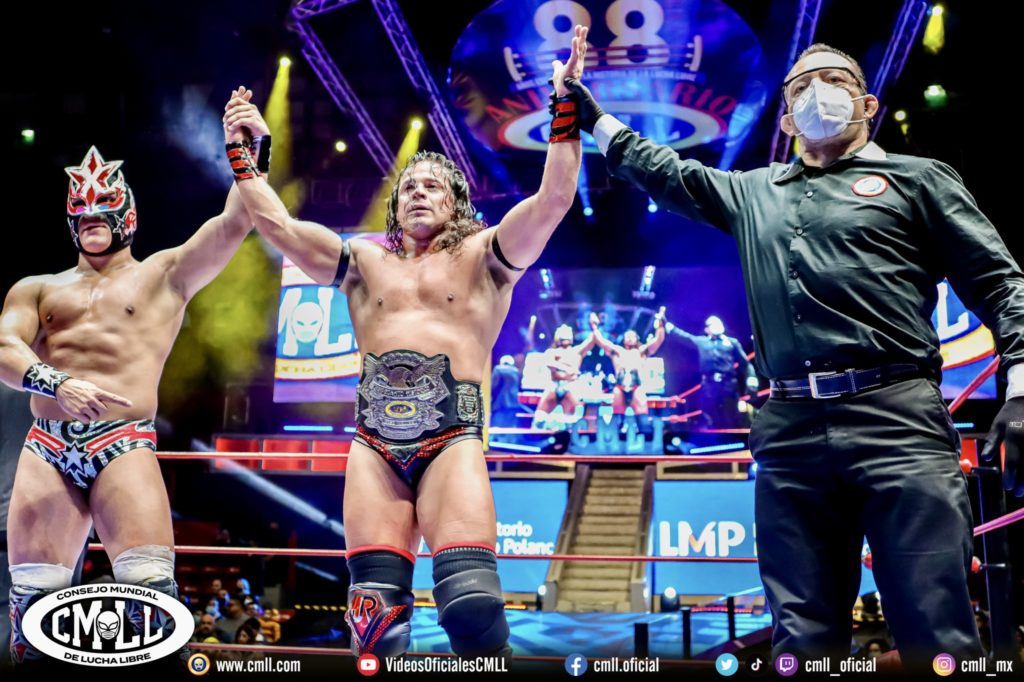 PHOTO: CMLL / Alexis Salazar 
– Third Match: Virus, Cancerbero & Luciferno defeated El Audaz, Esfinge & Dulce Gardenia (Trios Match)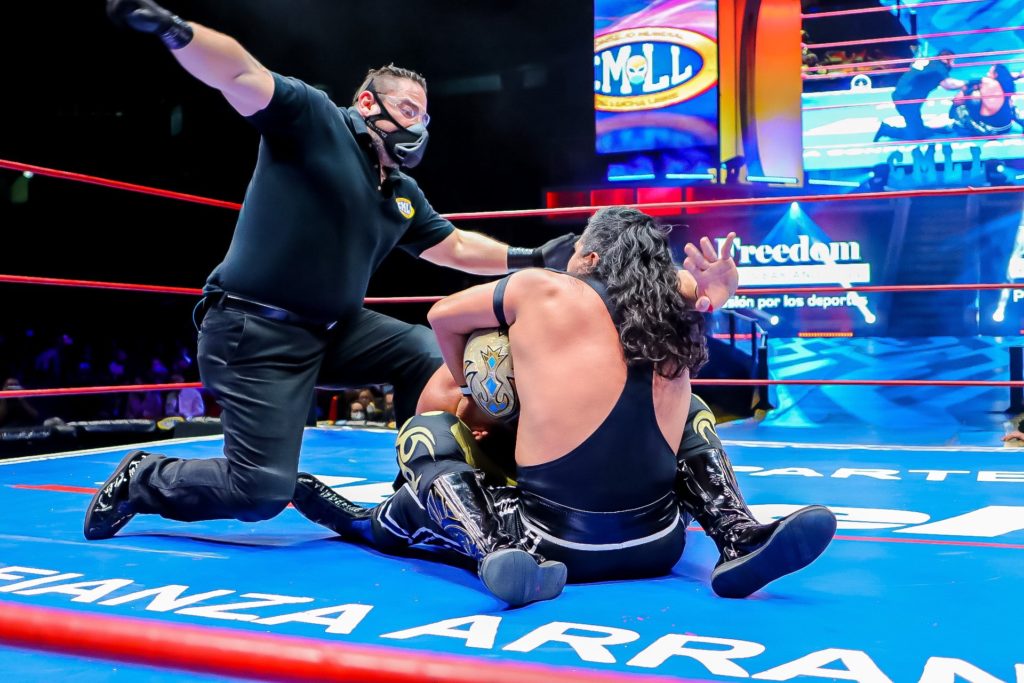 PHOTO: CMLL / Alexis Salazar 
– Second Match: Dalys, Reyna Isis & Stephanie Vaquer defeated Marcela, Skadi & La Vaquerita (Trios Match)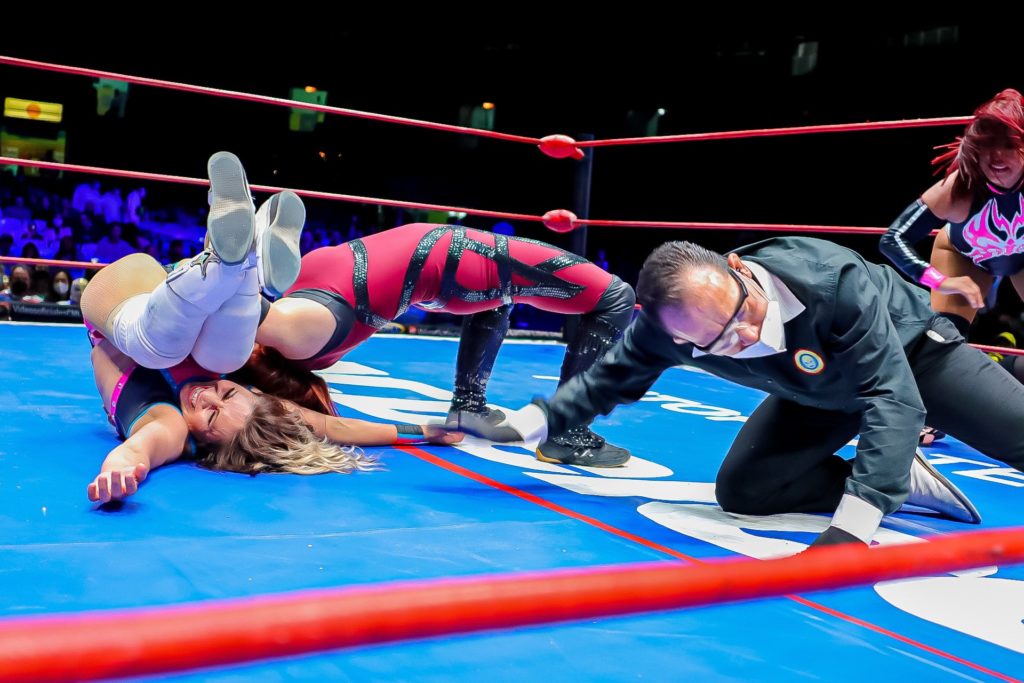 PHOTO: CMLL / Alexis Salazar 
– First Match: Mercurio & Minos defeated Angelito & Ultimo Dragoncito (Tag Team Match)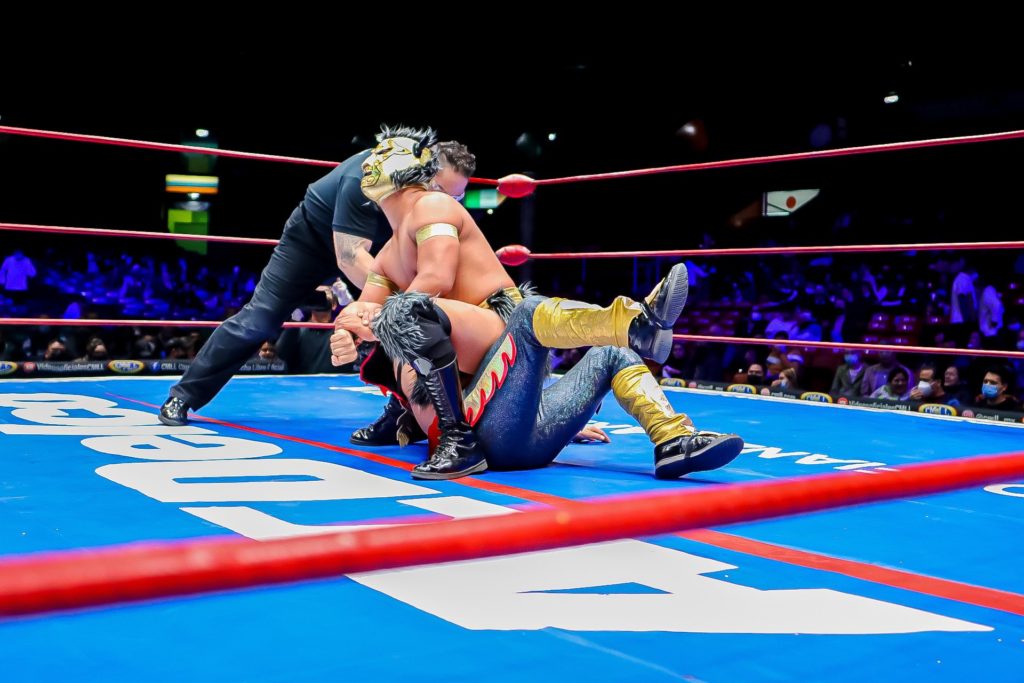 PHOTO: CMLL / Alexis Salazar 
Folks! We invite you to also follow us through our official social media accounts:
© 2022 Lucha Central 
RELATED NOTE: CMLL Spectacular Friday Live Show at Arena Mexico Results (02/04/2022)
CMLL Spectacular Friday Live Show at Arena Mexico Results (02/04/2022)