CMLL held its traditional Spectacular Friday Live Show at Arena Mexico in Mexico City.
CMLL roster and fans paid tribute to Raziel's memory with a minute of applause.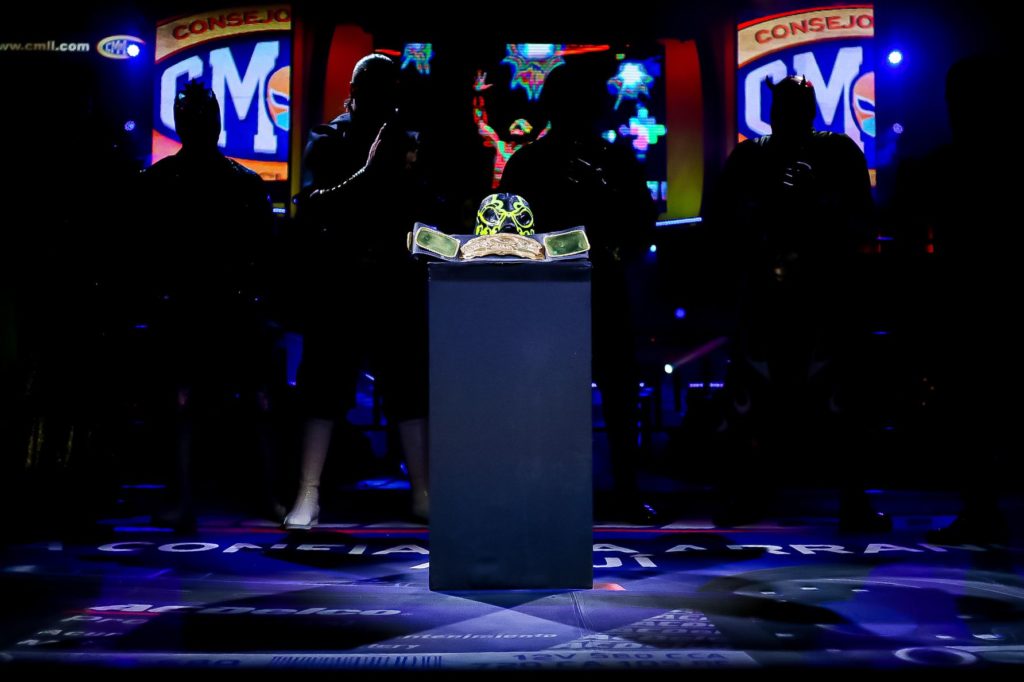 PHOTO: CMLL / Alexis Salazar 
Results: 
– Main Event Match: Templario defeated Angel de Oro (CMLL Universal Championship Tournament Semi Final Round Match)
*Templario advanced to the final of the CMLL Universal Championship Tournament, he will face the winner of block B that will take place on 04/15.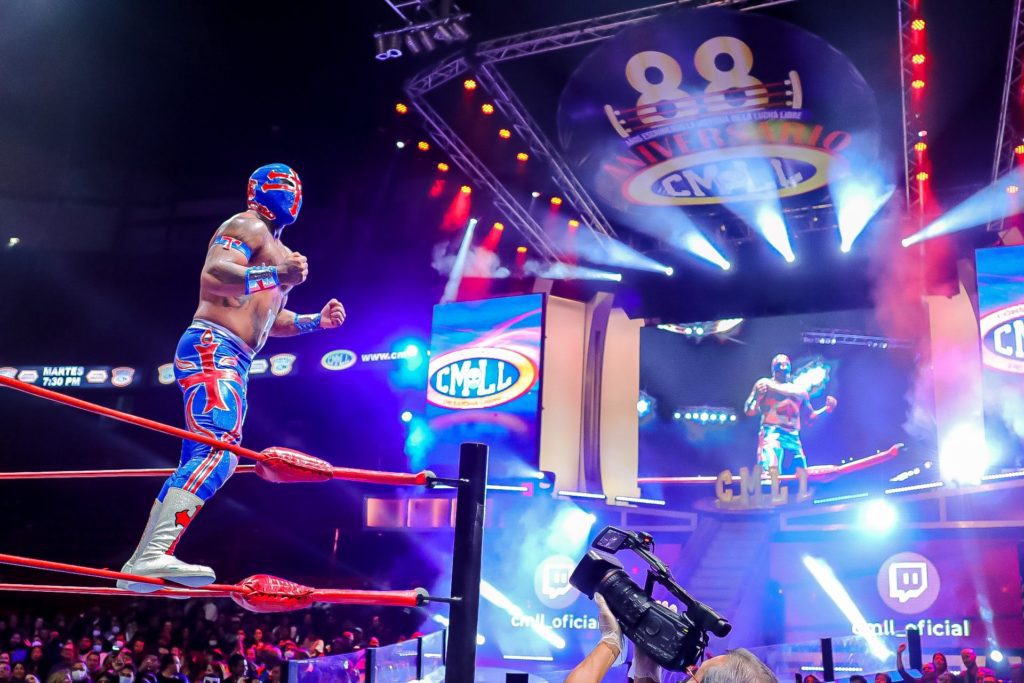 PHOTO: CMLL / Alexis Salazar 
Second Round:
Angel de Oro defeated El Terrible
Templario defeated Virus 
First round:
El Terrible defeated Esfinge
Angel de Oro defeated Fugaz
Templario defeated Cancerbero
Virus defeated Panterita del Ring Jr. 
– Third Match: Mistico, Dragon Rojo Jr. & Stuka Jr. defeated Volador Jr., Atlantis Jr. & Ultimo Guerrero (Relevos Increibles Match)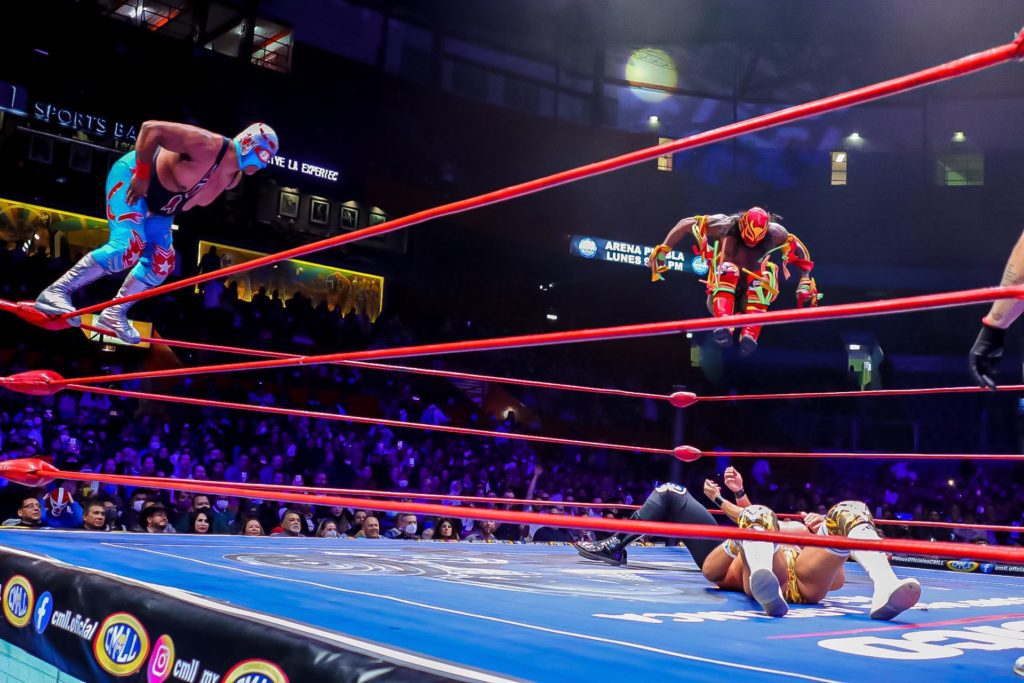 PHOTO: CMLL / Alexis Salazar 
– Second Match: Dalys, Reyna Isis & Stephanie Vaquer defeated La Jarochita, La Magnifica & Skadi (Trios Match)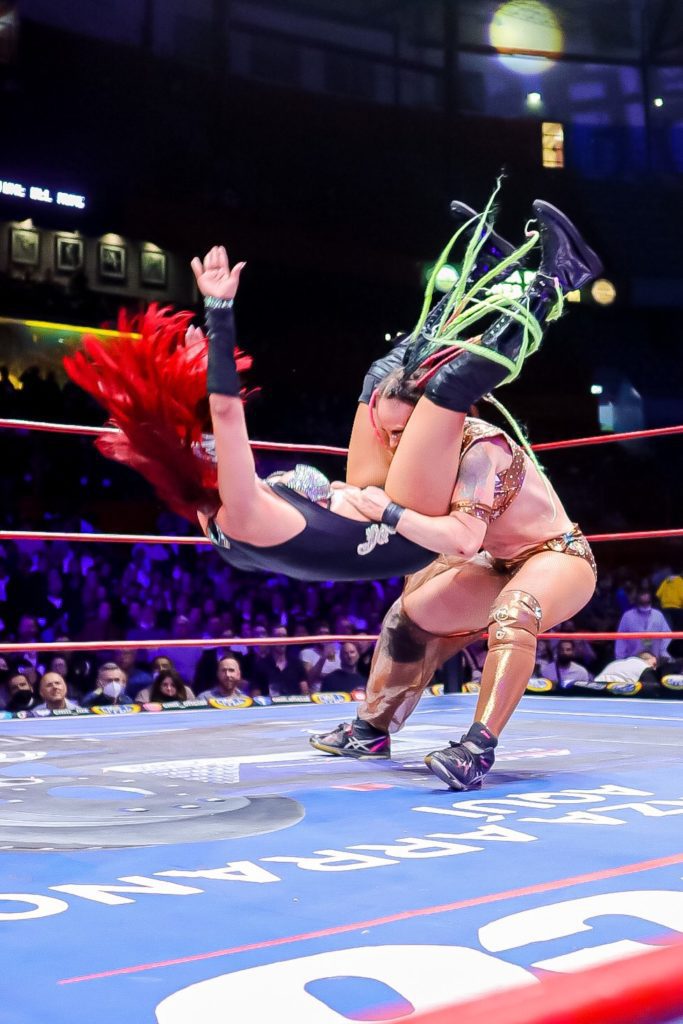 PHOTO: CMLL / Alexis Salazar 
– First Match: La Ola Negra (Akuma & Espanto Jr.) & Dark Magic defeated Flyer, El Audaz & Suicida (Trios Match)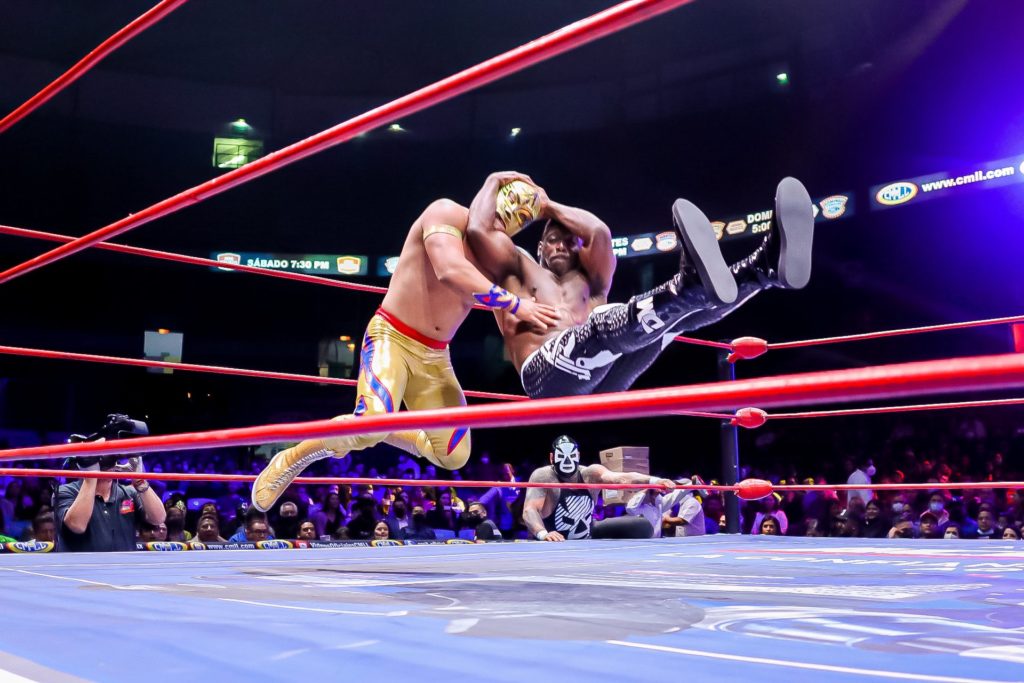 PHOTO: CMLL / Alexis Salazar 
Folks! We invite you to also follow us through our official social media accounts:
© 2022 Lucha Central 
RELATED NOTE: CMLL Spectacular Friday Live Show at Arena Mexico Results (04/01/2022)
CMLL Spectacular Friday Live Show at Arena Mexico Quick Results (04/01/2022)