CMLL held its traditional Spectacular Friday Live Show at Arena Mexico in Mexico City.
Results: 
– Main Event Match: Dalys won by last eliminating Lady Frost (CMLL International Women's Grand Prix 16-Woman Torneo Cibernetico Elimination Match)
*Dalys won the 2nd edition of the CMLL International Women's Grand Prix.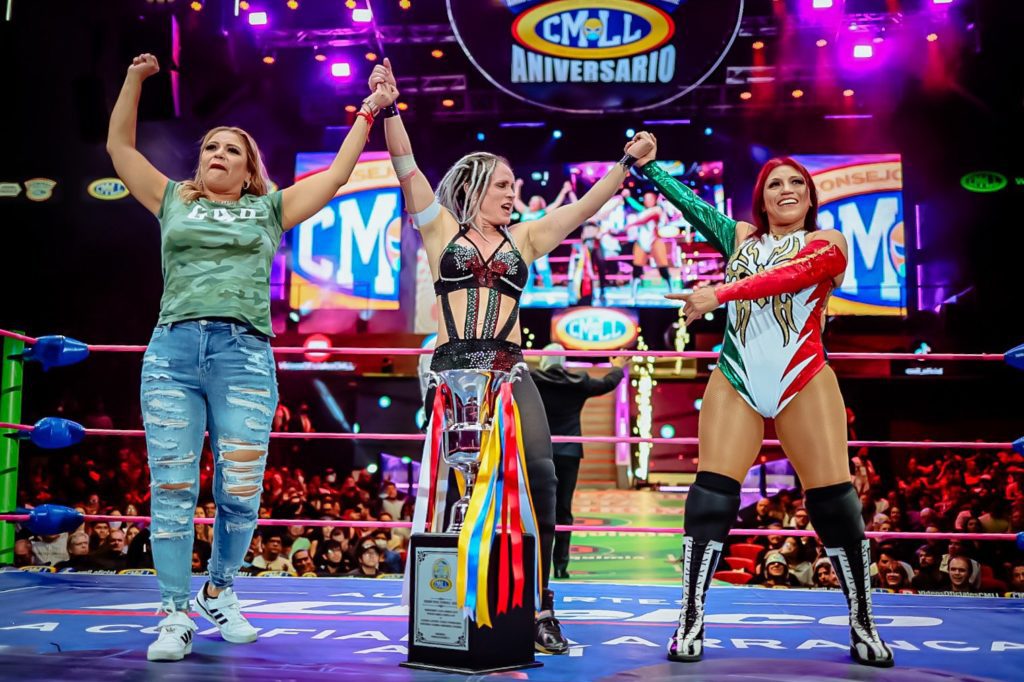 PHOTO: CMLL / Alexis Salazar 
Elimination order:
Lluvia eliminated Avispa Dorada
Lady Frost eliminated Amapola
Mei Suruga eliminated Marcela
La Jarochita and Reyna Isis eliminated Hikari Shimizu
Princesa Sugehit eliminated Ivelisse
Stephanie Vaquer eliminated Reyna Isis
Dalys eliminated Tae Homma
Faby Apache eliminated Stephanie Vaquer
La Jarochita eliminated Alex Gracia
Mei Suruga eliminated Lluvia
Lady Frost eliminated Faby Apache
Lady Frost eliminated La Jarochita
Mei Suruga eliminated Princesa Sugehit
Dalys eliminated Mei Suruga
Dalys eliminated Lady Frost
– Third Match: Ultimo Guerrero, Atlantis Jr. & Gran Guerrero defeated Mistico, Volador Jr. & Soberano Jr.  (Trios Match)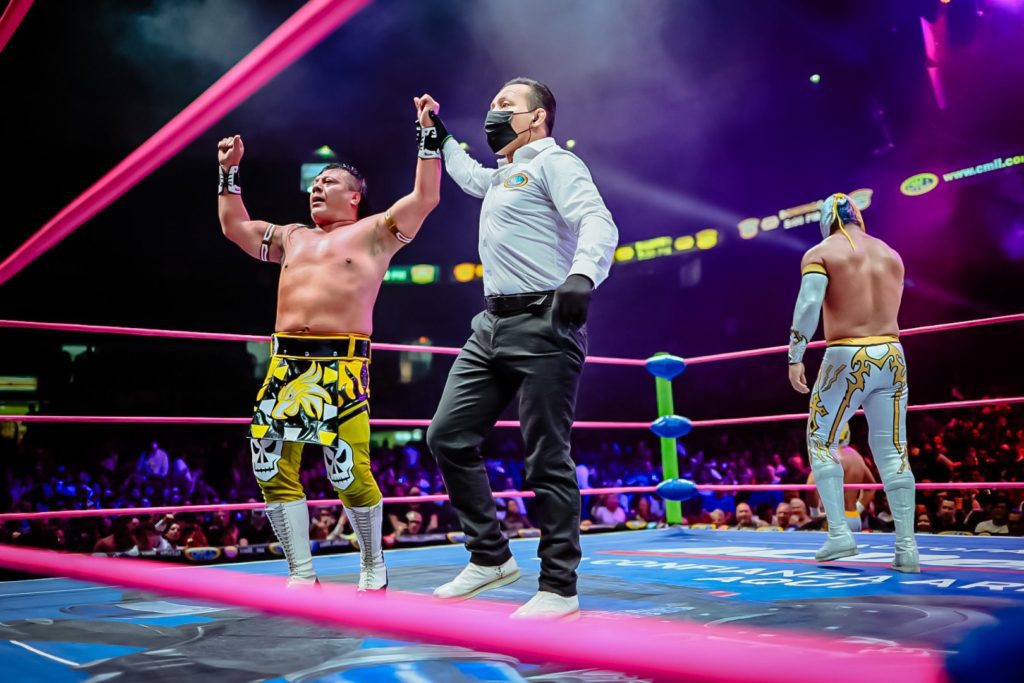 PHOTO: CMLL / Alexis Salazar 
– Second Match: Esfinge & Fugaz (c) defeated Magia Blanca & Rugido (Mexican National Tag Team Championship Match)
*Esfinge and Fugaz got their third successful title defense as Mexican National Tag Team Champions.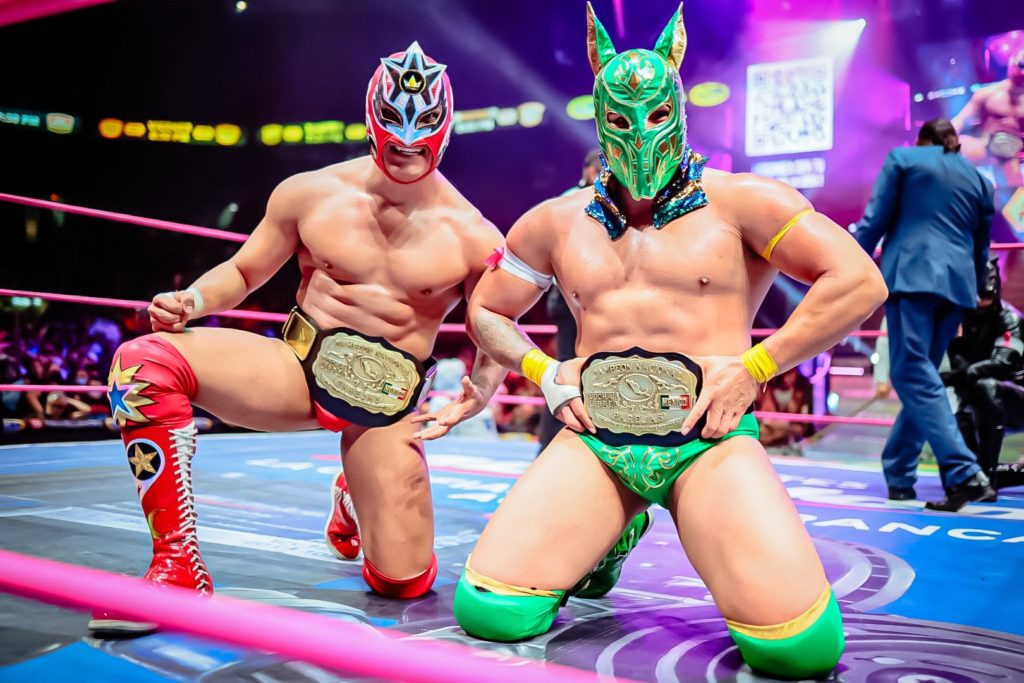 PHOTO: CMLL / Alexis Salazar 
– First Match: La Vaquerita, La Guerrera & La Magnifica defeated Tiffany, La Metalica & Hera (Trios Match)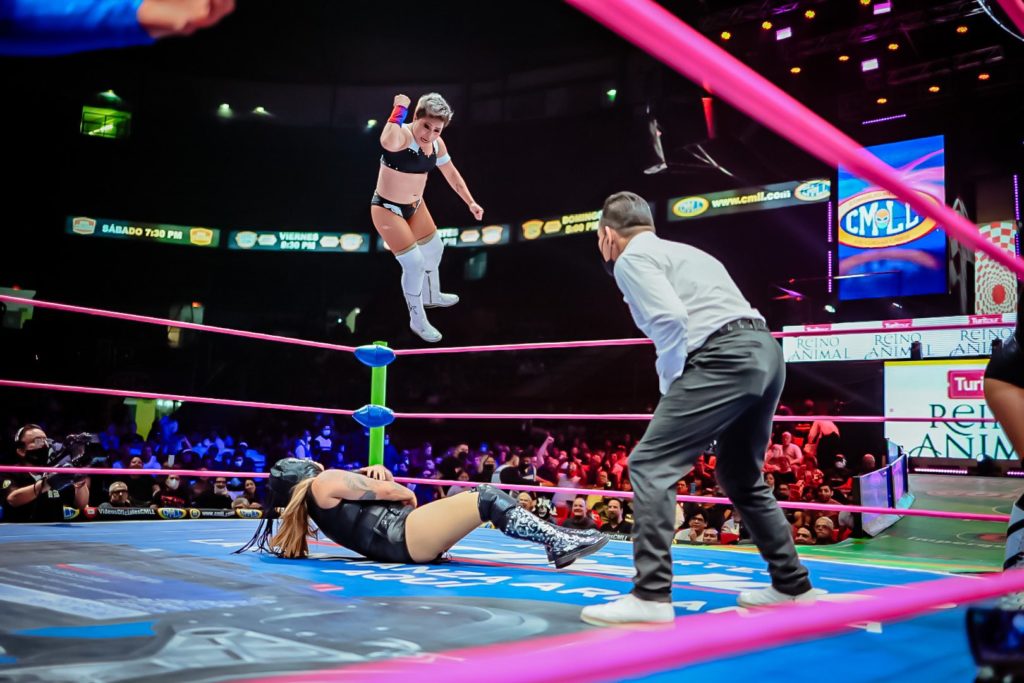 PHOTO: CMLL / Alexis Salazar 
Folks! We invite you to also follow us through our official social media accounts:
© 2022 Lucha Central 
RELATED NOTE: CMLL Spectacular Friday Live Show at Arena Mexico Quick Results (10/21/2022)
CMLL Spectacular Friday Live Show at Arena Mexico Quick Results (10/21/2022)