CMLL held the 17th edition of the International Grand Prix at Arena Mexico in Mexico City.
Team Mexico celebrated that CMLL won the tournament for the third consecutive time.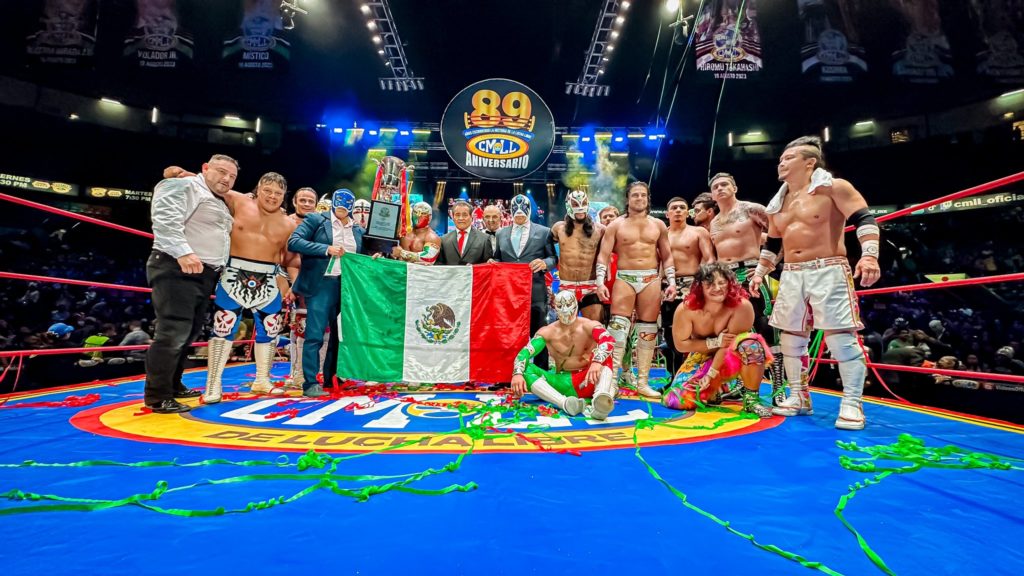 PHOTO: CMLL / Alexis Salazar 
Results: 
– Main Event Match: Mistico won by last eliminating Hiromu Takahashi (2023 CMLL International Gran Prix 16-Man Torneo Cibernetico Elimination Match) 
*Mistico won the 17th edition of the CMLL International Gran Prix Tournament.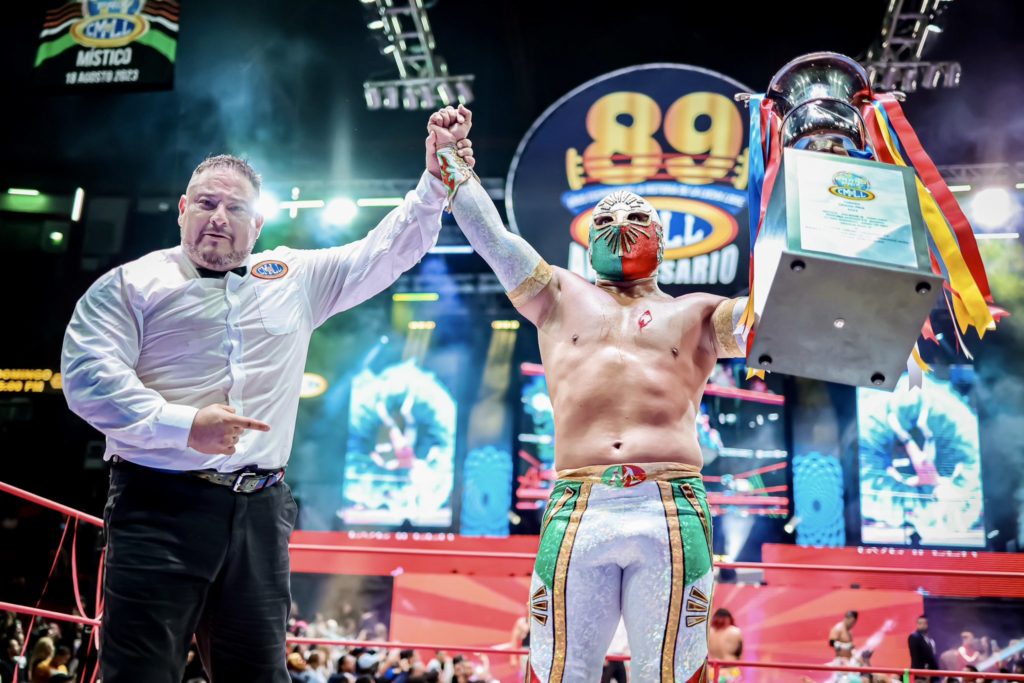 PHOTO: CMLL / Alexis Salazar 
Elimination order:
Angel de Oro eliminated Adrian Quest
Samuray del Sol eliminated Dragon Rojo Jr.
Templario eliminated Francesco Akira
Hiromu Takahashi eliminated Angel de Oro
Averno eliminated TJP
KUSHIDA eliminated Templario
Ultimo Guerrero eliminated Baliyan Akki
Rocky Romero eliminated Averno
Mascara Dorada eliminated Samuray del Sol
KUSHIDA eliminated Ultimo Guerrero
Volador Jr. eliminated Rocky Romero
KUSHIDA eliminated Volador Jr.
KUSHIDA eliminated Mascara Dorada
Mistico eliminated KUSHIDA
Mistico eliminated Hiromu Takahashi
– Fourth Match: Soberano Jr. defeated Stuka Jr. (Single Match)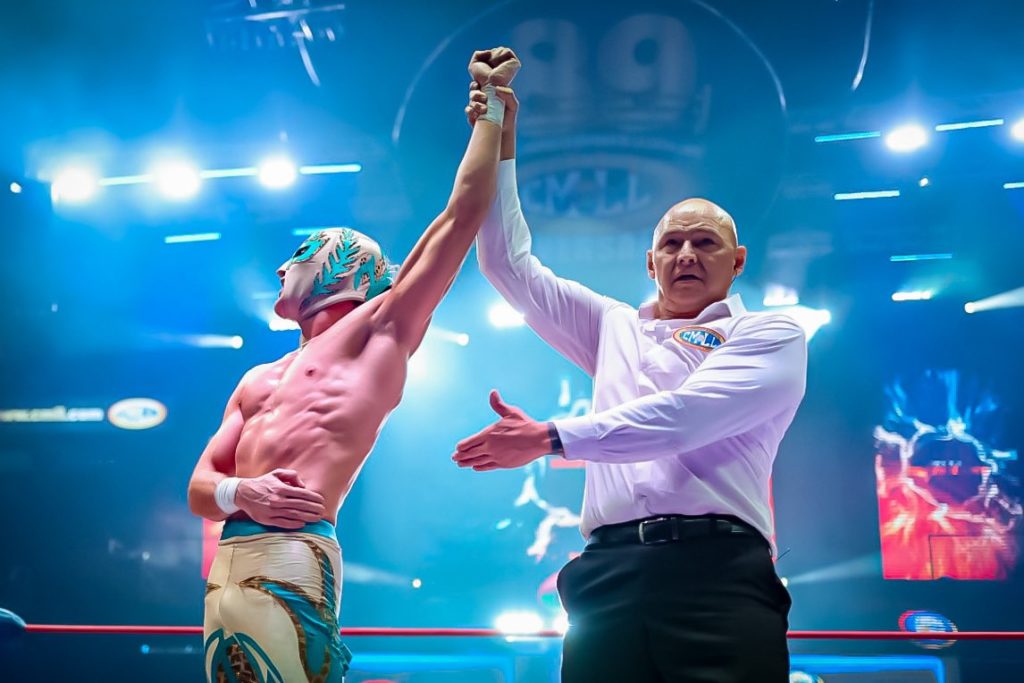 PHOTO: CMLL / Alexis Salazar 
– Third Match: Los Depredadores (Magnus & Rugido) (c) defeated La Ola Negra (Akuma & Espanto Jr.) (Mexican National Tag Team Championship Match)
*Magnus and Rugido got their 1st successful title defense as Mexican National Tag Team Champions.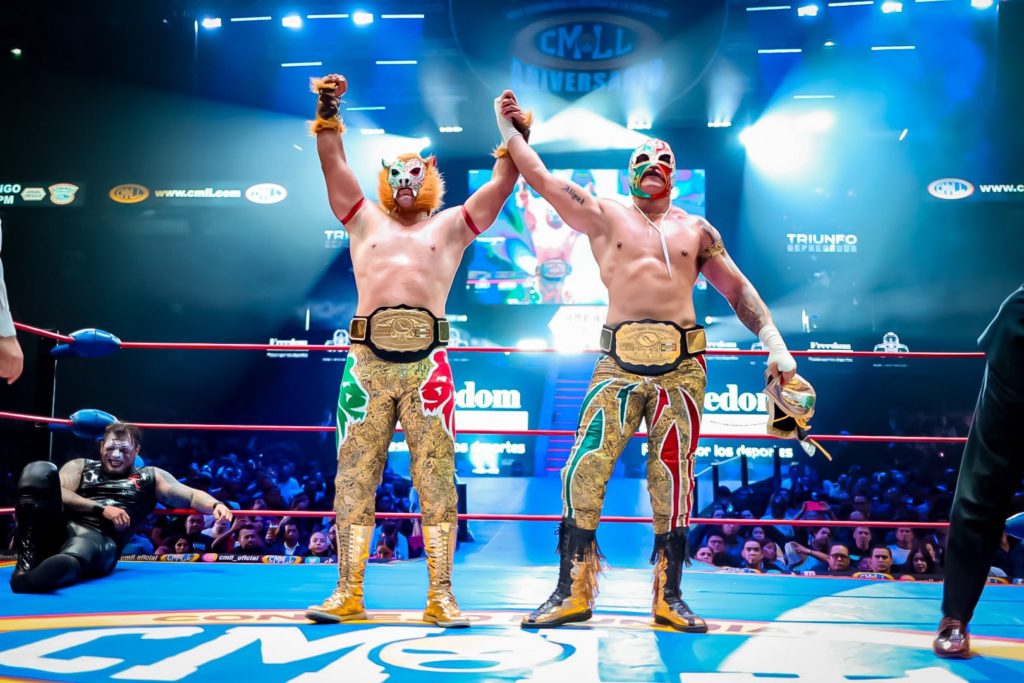 PHOTO: CMLL / Alexis Salazar 
– Second Match: La Jarochita, Lluvia & Skadi defeated Reyna Isis, Stephanie Vaquer & La Catalina (Trios Match)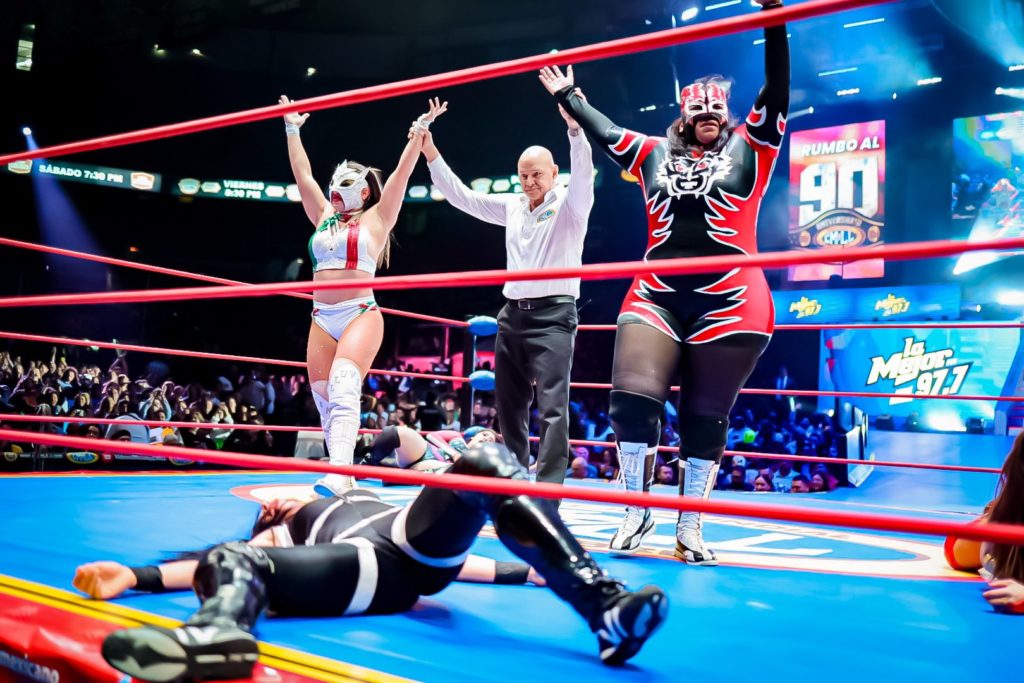 PHOTO: CMLL / Alexis Salazar 
– First Match: Hombre Bala Jr., Guerrero Maya Jr. & El Audaz defeated Sangre Imperial, Difunto & Felino Jr. (Trios Match)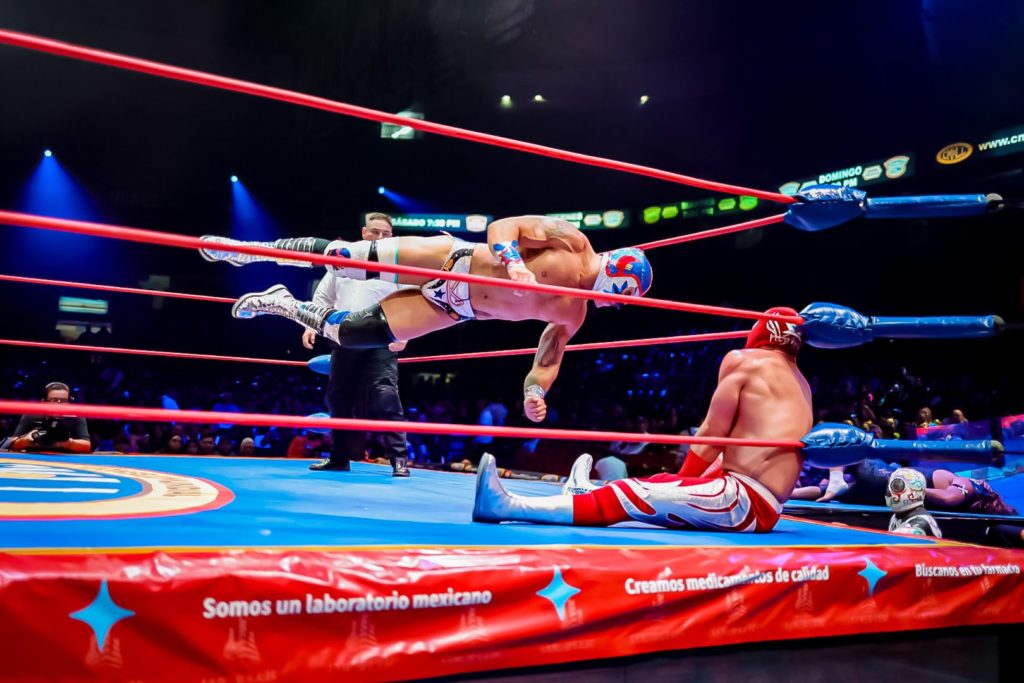 PHOTO: CMLL / Alexis Salazar 
Folks! We invite you to also follow us through our official social media accounts:
© 2023 Lucha Central 
RELATED NOTE: CMLL Spectacular Friday Live Show at Arena Mexico Quick Results (08/11/2023)
CMLL Spectacular Friday Live Show at Arena Mexico Quick Results (08/11/2023)