In the words of Ted Mosby quoting Cheap Trick in that episode with the pineapple, "Hey…IT'S ME AGAIN!" I mean come on; it's the CMLL International Gran Prix; you think I'd just skip town after the Luchabag and miss the opportunity to do a review? Not a chance. Saturday nights might be alright for fighting, but Friday nights are all about lucha, and tonight's Gran Prix show was more than capable of continuing CMLL's hot 2023 with yet another great card for Arena Mexico. And this was despite the fact that it took a little bit to get going. But don't just take my word for it…actually, that's exactly what you're doing; you're reading this review! So why don't we just get to the Moses picture so we can get to reviewing the lucha? Good plan? Good plan! But before we trek to Arena Mexico, let's take a quick stop over to AEW Rampage, where another lucha match took place half an hour before CMLL kicked off.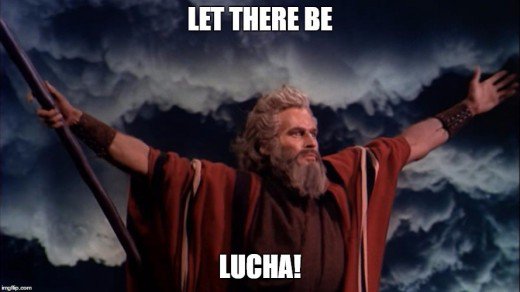 Rey Fenix defeated Komander after pinning him with that spinning Muscle Buster into a One Winged Angel like maneuvar Fenix does. Does that actually have a name? It has to have a name. I should look it up. Anyways, this match had a lot of hype going in, thanks to Fenix promoting it hard on social media all day, and those who were in attendance on Wednesay saying this match was very good. They were wrong; this match was, as the kids call it, the bomb diggity. No, I have no shame, why do you ask?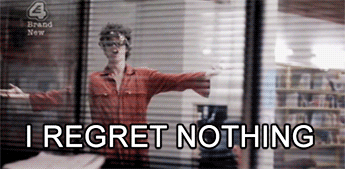 I'll put it to you this way; this match was so great that when it was over, Justin Roberts announced Fenix as "the winner of this incredible match". He never does that shit, and it's not like AEW is hurting for good matches. This match was worthy of it though, with Fenix and Komander providing a full-scale lucha libre buffet in the 13-15 minutes they got. It began with them doing some nice mat work, with Fenix then taking control in the middle, before it just became an all-out explosion at the end with the duo trading bomb after bomb. Among said bombs was a Fenix double stomp that was among the best I've ever seen, Komander doing the classic snap rana for a near fall, and the best fifteen seconds of the match, where Komander hit a springboard Canadian Destroyer, and followed it up with a rope walk Canadian Destroyer for the nearest of near falls. There are many words you can use to describe this, but I'll go with immense; it was all just immense, and another example of what I like about how AEW is using Komander. He's already good, but working matches against Fenix and Claudio, world-class guys, are what will take him to the next level, and you can see he's already starting to reach it. Go out of your way for this one! **** ½ 
Alright, now we go to CMLL!
Audaz, Guerrero Maya Jr., Hombre Bala Jr. defeated Difunto, Felino Jr., Sangre Imperial after Maya pinned Difunto with a Snap Hurracanrana and Bala pinned Imperial with a Spearing Corner Headbutt. I guess this was only one fall instead of the usual three? Whatever the case, this match was fast. It was almost too fast, with these guys feeling like they were trying to cram in a 15 minute match into 5 minutes. While that helped with the pacing, it very much made the match feel like it was just spot after spot after spot, with no substance to go with it. And it's also not like the spots were out of this world either; they were good, but it didn't get anywhere beyond that. Then again, it also meant I didn't have to watch Sangre Imperial wrestle all that much, so in the end, why am I complaining here? Not a bad opener, but this as for sure too quick for its own good. ** ½
Magnus & Rugido (c) defeated Akuma & Espanto Jr. to retain to win for the Mexican National Tag Team Championships after Magnus and Rugido submitted Akuma and Espanto with dueling Armbars. This is the first successful defense for the Los Depredadores teammates. After two straight matches that felt too fast, and too sloppy for their own good, we finally got something legitimately good here. And naturally, it would come from the man with his own Zoolander style meme train!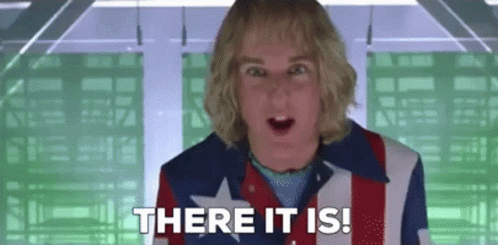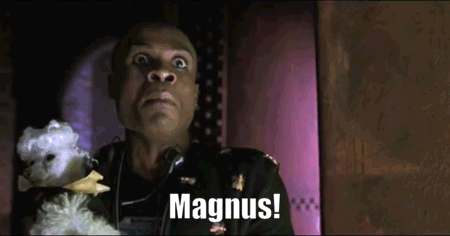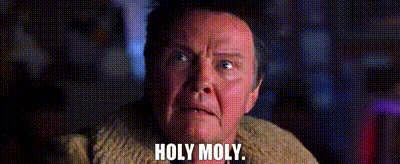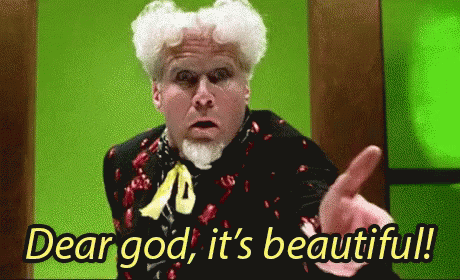 And hey; Magnus earned that train here because he was pretty good. He wasn't flashy; that Magnus seems to have gone the way of Lucha Underground, but he remains as solid as he is muscular, and he worked particularly well with Akuma. Then again, who doesn't? The rudo was the star of this one, and he really didn't do that many moves; like L.A. Park, Akuma has that ability to be so charismatic (albeit a more hidden one than Park has), that even when he's not jumping out of the building, he's always interesting. And he did jump out of the ring here at times with that spectacular apron dropkick of his. Elsewhere, Rugido hit a great Asai Moonsault, and almost got killed on a German Suplex on the outside by Espanto Jr., who aside from that scare was…okay? It's Espanto Jr.; like a Fall Out Boy CD following the mid to late 2000s, you just hope for the best. This may have been the best here, and while that may have been middling, I'll take it. Like Magnus, this wasn't the flashiest, but it was smooth, well worked, well paced, and a good watch. *** ¼ 
Soberano Jr. defeated Stuka Jr. defeated Soberano Jr. two falls to one after Soberano pinned Stuka by reversing a backbreaker on the ramp, flipping Stuka into the ring over his shoulder, and hitting the Fire Thunder Driver. This finish ruled, much like everything that proceeded it. Holy balls this match! It began hot, with Soberano hitting a hurricanrana and planca back to back, all while wearing his cape, and it neither slowed down nor relented through the next three falls. You knew this would be good; both guys are great and both were going to be motivated, but they were even more motivated than anyone could predict. I mean, Stuka vaulted over the barricade to hit a Canadian Destroyer at ringside for crying out loud! You don't see that every day. In the end though, what I liked most about this match is that, while it featured moments such as that, it really wasn't about must see moves, as much as it was just two guys working a great match that just happened to have must see moves. That, along with a molten hot crowd and some great near falls (what by those guys and Olimpico on several of these), led to this match barely taking the crown for best singles bout of the night. And that's saying something, cause Komander–Rey Fenix kicked off this night! **** ½ 
Team Mexico (Angel de Oro, Averno, Dragon Rojo Jr., Mascara Dorada, Mistico, Templario, Ultimo Guerrero, Volador Jr.) defeated Team World (Adrian Quest, Baliyan Akki, Francesco Akira, Hiromu Takahashi, KUSHIDA, Rocky Romero, Samuray Del Sol, TJP) to win the CMLL International Gran Prix, with Mistico picking up the win, and the trophy, by submitting Takahashi with La Mistica. The order of eliminations was Adrian Quest, Dragon Rojo Jr., Francesco Akira, Angel de Oro, TJP, Templario, Baliyan Akki, Averno, Samuray Del Sol, Ultimo Guerrero, Rocky Romero, Volador Jr., Mascara Dorada, KUSHIDA, and, if you didn't read just a few seconds ago, Takahashi. And just in case there weren't enough fireworks in the match, there were some in the post match, which at first saw Atlantis, Blue Panther, and El Satanico come out to present Mistico his trophy, both teams coming together for a photo (with Takahashi and Mistico even shaking hands) and then Rocky, that slippery weasel, kicking the trophy down, prompting a brawl, and Takahashi briefly stealing the trophy before Mistico got it back. It's like I always say; why set up one Mistico match when you can set up two? Praise be to the Holy Man!
As you'd expect, this match was great, although I didn't think it was better than either of the two singles matches we saw tonight. That would be because there were points in this match where things were off the rails, particularly when Dragon Rojo Jr. and Samuray Del Sol were involved. We all know Rojo was shot, but he was even more shot than usual tonight, actively ruining a sequence with Baliyan Akki early on, while the former Kalisto, after a string of strong performances in CMLL so far, was off early on before finally finding himself later. Frankly, there were even points where some of the more reliable guys, on both teams, seemed to need a minute to get their communication on the same page. Maybe I'm alone there, but I did think that hindered the match. Even with that though, this was still a blast. The crowd was electric, guys like Takahashi, TJP, Averno, Akki, and Mistico were absolutely phenomenal, Rocky Romero continues to be the perfect heel, and the match built up perfectly to the right guys in the final pairing. I had predicted Dorada would ultimately win this, and there's a big part of me that thinks he should've, but Mistico was so over tonight that him getting the W, and potentially setting up a singles bout with Rocky and Takahashi in the process, is hard to argue. Like the show itself, the International Gran Prix started off a bit slow, got better as it went along, and wound up being well worth your time. **** ¼ 
And…scene! That's it guys. I'll be around someday…someday. Till we meet again, some sunny day.
Please change disks to continue…
Folks! We invite you to also follow us through our official social media accounts:
© 2023 Lucha Central