CMLL held its Family Sunday Live Show at the Arena Mexico in Mexico City, in whose Main Event, Atlantis, Stuka Jr. & Fugaz defeated Hechicero, Euforia & Mephisto by disqualification in a 6-Man Tag Team Match. Atlantis received a foul causing the disqualification of Los Infernales, at the end of the match rudos stripped the tecnicos of their masks.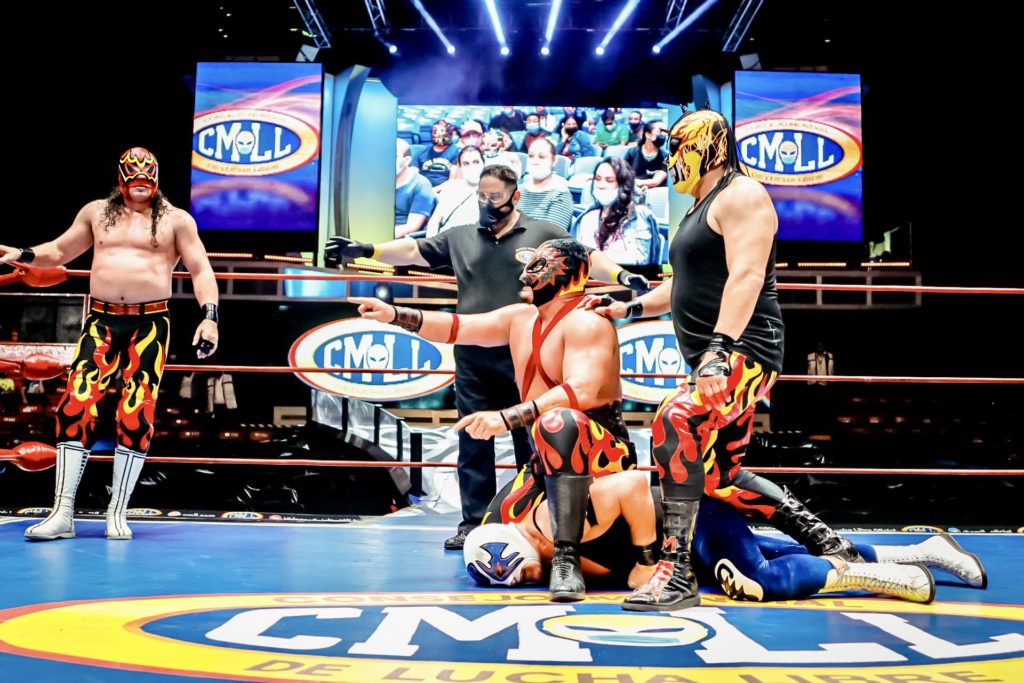 PHOTO: CMLL / Alexis Salazar
In the women's division, the CMLL World Women's Champion Princesa Sugehit, the Occidente Women's Champion Dark Silueta and the Mexican National Women's Champion Reina Isis defeated Tsukasa Fujimoto, Tsukushi & Momo Kohgo by pinfall with a Bridging German Suplex from Reina Isis and Dark Silueta on Momo Kohgo and Tsukushi in a Relevos Increibles Match.
PHOTO: CMLL / Alexis Salazar
Guerrero Maya Jr., Kraneo & Volcano defeated Okumura, Hijo del Villano III & Cancerbero by pinfall with a Splash from Kraneo and Volcano on Carcerbero and Okumura in a 6-Man Tag Team Match.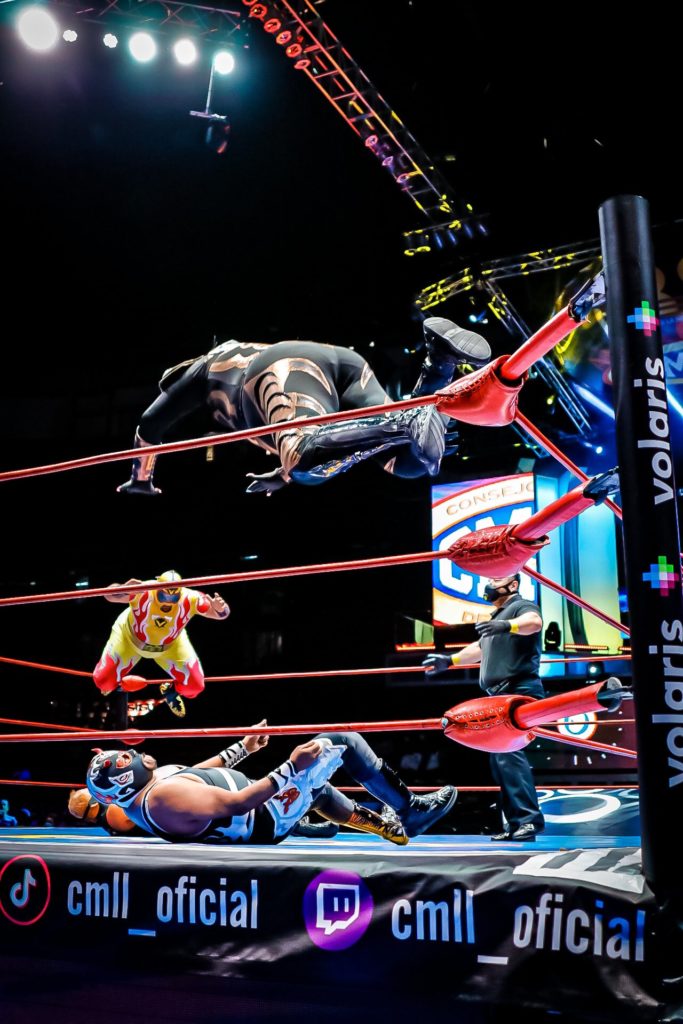 PHOTO: CMLL / Alexis Salazar
Results:
– Main Event Match: Los Infernales (Hechicero, Euforia & Mephisto) defeated Atlantis, Stuka Jr. & Fugaz (6-Man Tag Team Match)
– Fourth Match: Princesa Sugehit, Dark Silueta & Reina Isis defeated Tsukasa Fujimoto, Tsukushi & Momo Kohgo (Relevos Increibles Match)
– Third Match: Guerrero Maya Jr., Kraneo & Volcano defeated Okumura, Hijo del Villano III & Cancerbero (6-Man Tag Team Match) 
– Second Match: Nitro, Inquisidor & Grako defeated Robin, Halcon Suriano Jr. & Oro (6-Man Tag Team Match)
– First Match: El Gallito & Guapito defeated Chamuel & Mije (Tag Team Match)
Folks! We invite you to also follow us through our official social media accounts:
© 2021 Lucha Central 
RELATED NOTE: CMLL Family Sunday Live Show at the Arena Mexico Results (10/03/2021)
CMLL Family Sunday Live Show at the Arena Mexico Results (10/03/2021)