CMLL held its Family Sunday Live Show at the Arena Mexico in Mexico City, in whose Main Event, Atlantis, Mistico & El Felino defeated Angel de Oro, El Terrible & Barbaro Cavernario by submission with a Figure Four leg Lock from Felinosky on El Australopithecus Apestosus in a Relevos Increibles Match.
Rey Bucanero, Esfinge & El Valiente defeated Panterita del Ring, Luciferno & Panterita del Ring by pinfall in a Relevos Increibles Match.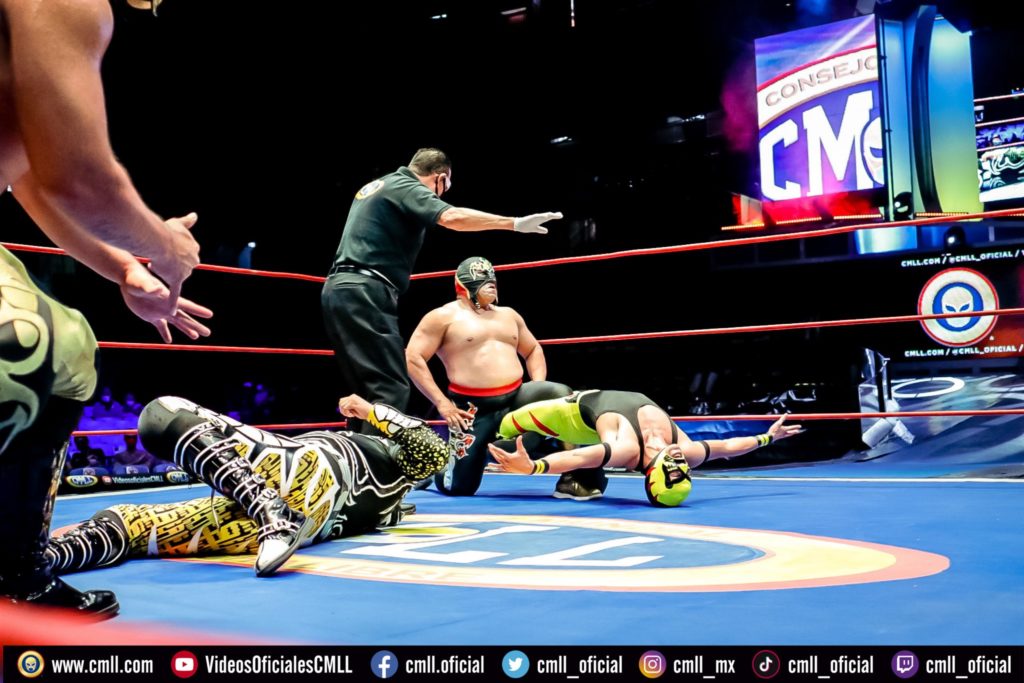 PHOTO: CMLL / Alexis Salazar
Pegasso, Stigma & Cachorro defeated Espanto Jr., Akuma & Espanto Jr. by disqualification in a 6-Tag Team Match. Originally the rudos had won the match by submission with La Cruceta from the Enfermero Jr. on Chachorro, but don't stop punishing him, he was disqualified.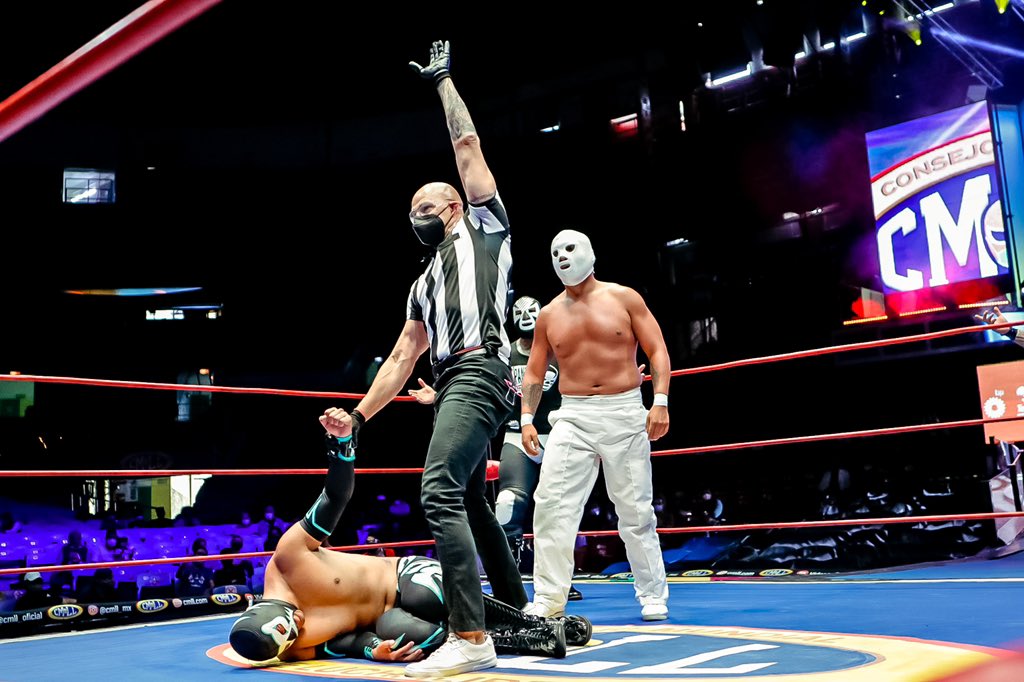 PHOTO: CMLL / Alexis Salazar
Results:
– Main Event Match: Atlantis, Mistico & El Felino defeated Angel de Oro, El Terrible & Barbaro Cavernario (Relevos Increibles Match)
– Fourth Match: Rey Bucanero, Esfinge & El Valiente defeated Panterita del Ring, Luciferno & Panterita del Ring (Relevos Increibles Match)
– Third Match: Pegasso, Stigma & Cachorro defeated Espanto Jr., Akuma & Enfermero Jr. by disqualification (6-Tag Team Match)
– Second Match: Retro & Arkalis defeated Inquisidor & Apocalipsis (Tag Team Match)
– First Match: Ultimo Dragoncito defeated Pierrothito (Single Match)
Folks! We invite you to also follow us through our official social media accounts:
© 2021 Lucha Central 
RELATED NOTE: CMLL Family Sunday Live Show at the Arena Mexico Results (08/08/2021)
CMLL Family Sunday Live Show at the Arena Mexico Results (08/08/2021)