CMLL held its Family Sunday Show at the Arena Mexico in Mexico City, in whose Main Event, Ultimo Guerrero & Gran Guerrero defeated Atlantis & Atlantis Jr. controversially when El Luchador de Otro Nivel took advantage of the referee's distraction to strip El Idolo de los Niños of his mask.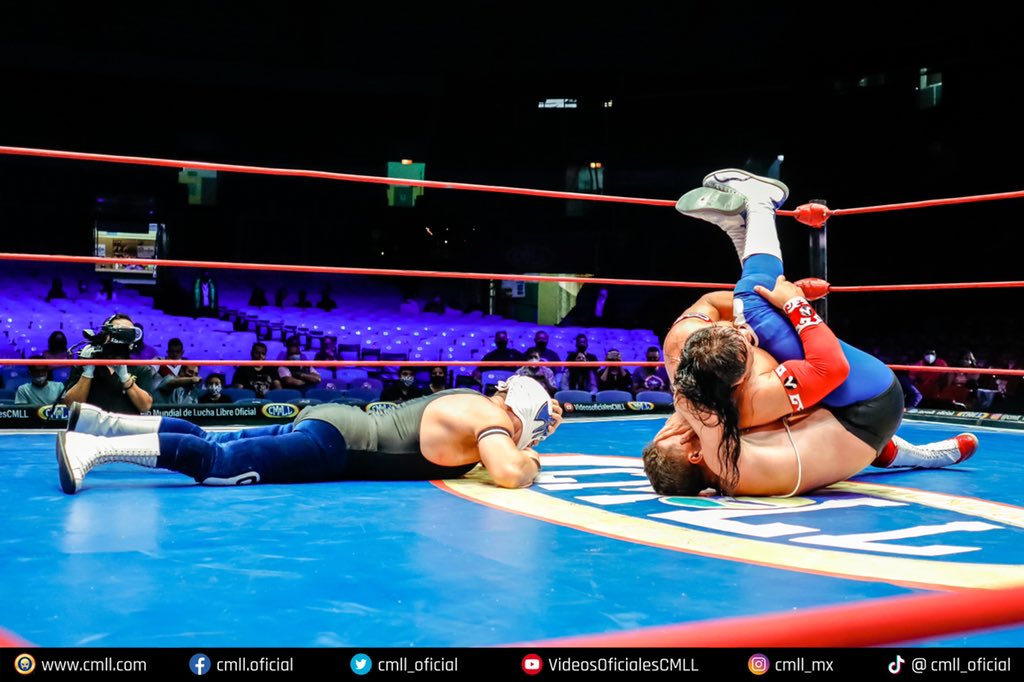 PHOTO: CMLL / Alexis Salazar
Los Cancerberos del Infierno retained the Mexican National Trios Championship after beating Esfinge, Dark Panther & Star Jr. by submission with La Escalera from Cancerbero on Esfinge in a Title Match. In this way, Virus, Raziel & Cancerbero got first successful title defense.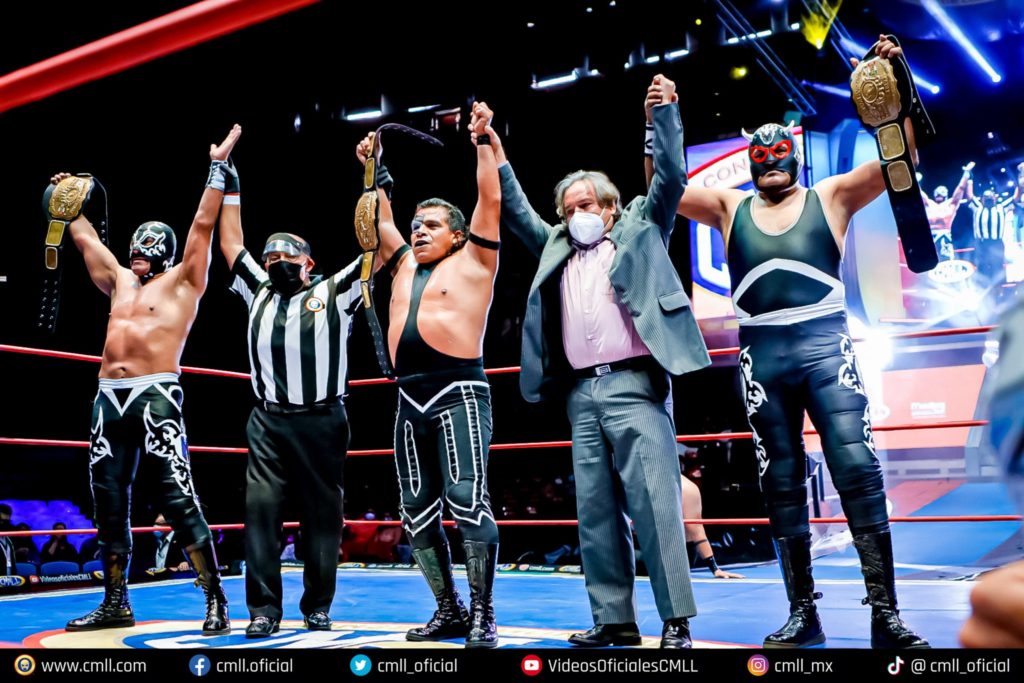 PHOTO: CMLL / Alexis Salazar
Los Embajadores del Mal defeated Pegasso, Stigma & Volcano by pinfall in a 6-Man Tag Team Match.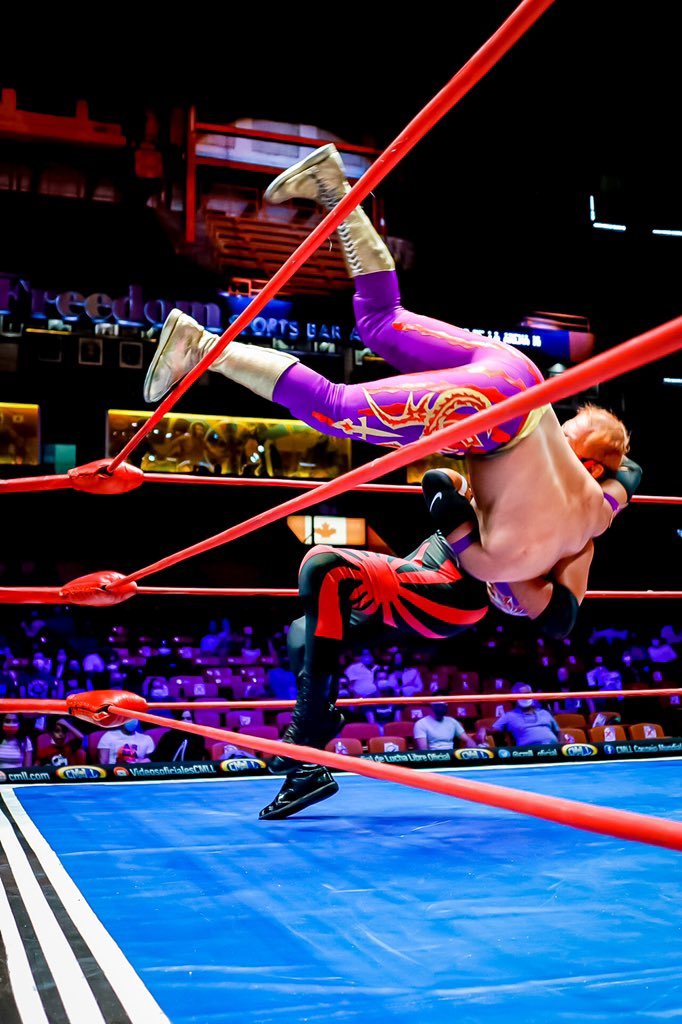 PHOTO: CMLL / Alexis Salazar
Results:
– Main Event Match: Ultimo Guerrero & Gran Guerrero defeated Atlantis & Atlantis Jr. (Tag Team Match)
– Fourth Match: Los Cancerberos del Infierno (Virus, Raziel & Cancerbero) defeated Esfinge, Dark Panther & Star Jr. by submission (Mexican National Trios Championship Match)
– Third Match: Los Embajadores del Mal (Okumura, Vangellys & Dark Magic) defeated Pegasso, Stigma, Volcano (6-Man Tag Team Match) 
– Second Match: Espanto Jr., Grako & Magnus defeated Diamond, Drone & Electrico (6-Man Tag Team Match)
– First Match: Leono & Sangre Imperial defeated Bengala & Sonic (Tag Team Match)
5) Gran Guerrero & Último Guerrero b Atlantis & Atlantis Jr.
Guerreros took 2/3. Ultimo Guerrero pulled Atlantis' mask and beat 
Folks! We invite you to also follow us through our official social media accounts:
© 2021 Lucha Central 
RELATED NOTE: CMLL Family Sunday Live Show at the Arena Mexico Results (07/11/2021)
CMLL Family Sunday Live Show at the Arena Mexico Results (07/11/2021)