CMLL held its Family Sunday Show at the Arena Mexico in Mexico City.
Results: 
– Main Event Match: Atlantis, Negro Casas & Titan defeated Los Malditos del Ring (El Sagrado, Gemelo Diablo I & Gemelo Diablo II) (Trios Match)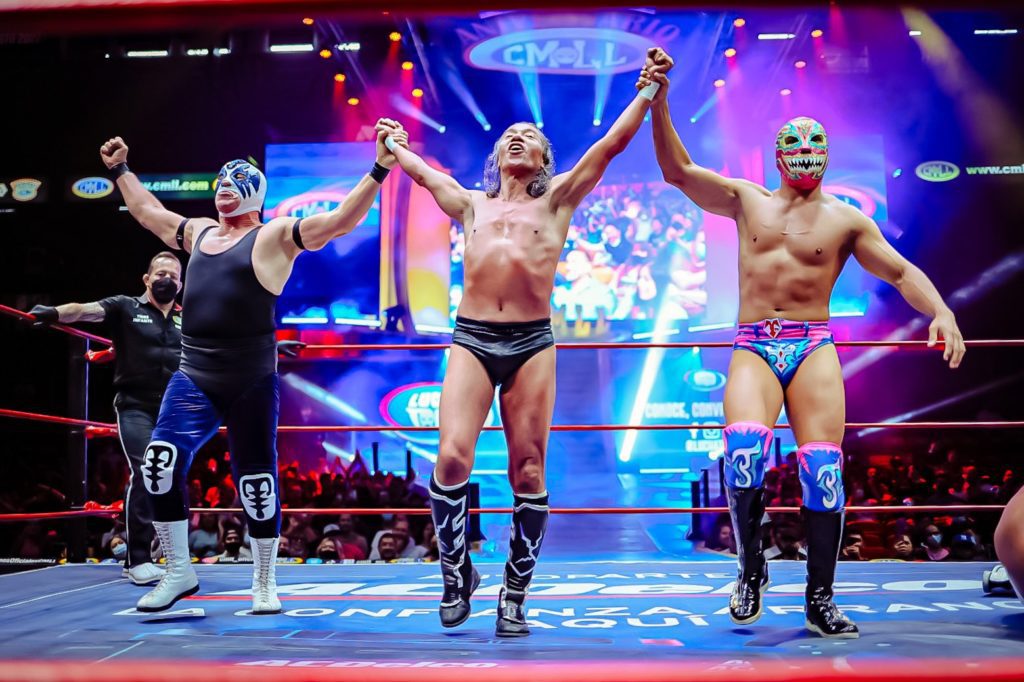 PHOTO: CMLL / Alexis Salazar 
– Fourth Match: Shockercito defeated Ultimo Dragoncito (CMLL Pequeñas Estrellas 30th Anniversary 6-Man Torneo Cibernetico Suicida)
*Ultimo Dragoncito will have to face Pequeño Olimpico next Friday in a Mask vs. Mask Match.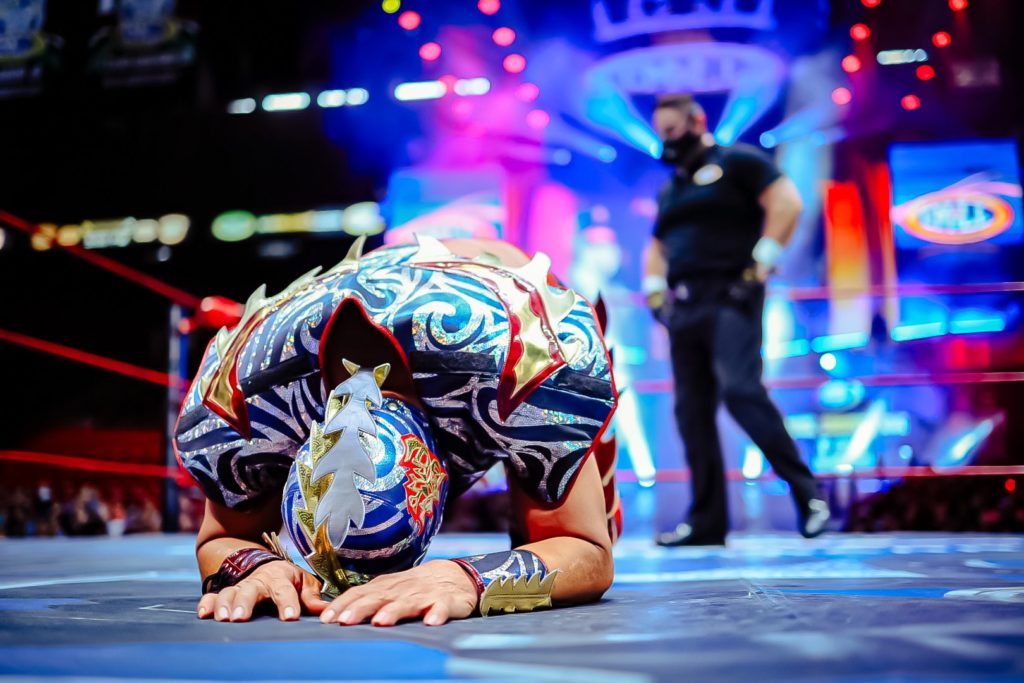 PHOTO: CMLL / Alexis Salazar 
Elimination Order:
Pequeño Magia defeated Angelito
Angelito defeated Shockercito 
Kaligua defeated Acero 
Fantasy defeated Ultimo Dragoncito 
Acero defeated Shockercito
– Third Match: Rey Bucanero, Okumura & El Coyote defeated La Fuerza Poblana (Guerrero Maya Jr., Pegasso & Arkalis) (Trios Match)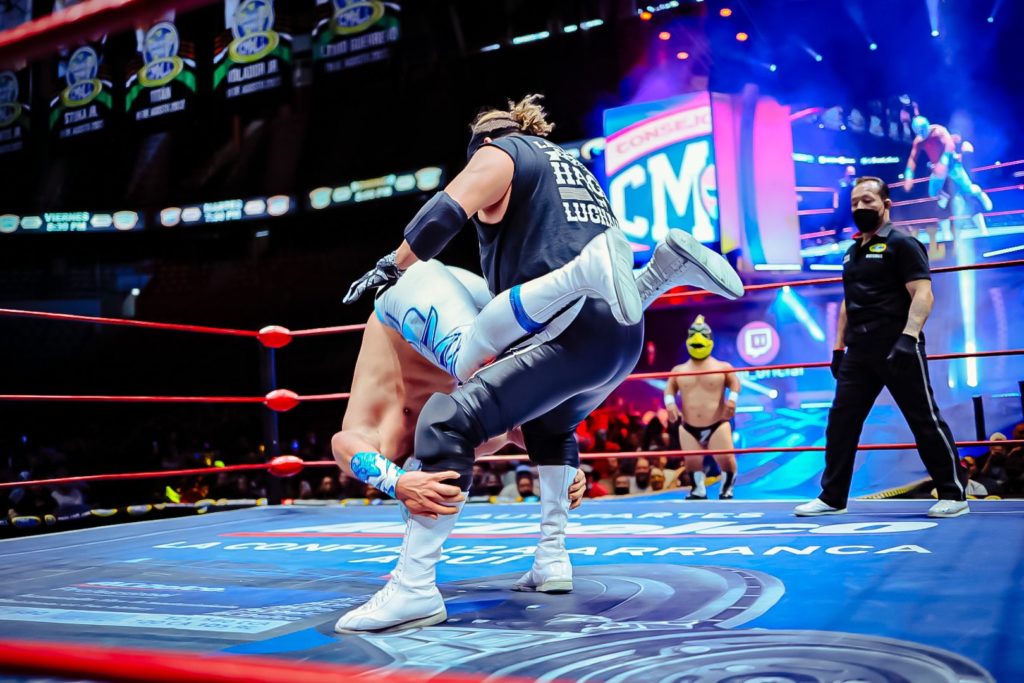 PHOTO: CMLL / Alexis Salazar 
– Second Match: Nitro, Kraneo & Raider defeated Volcano, Astral & Robin (Trios Match)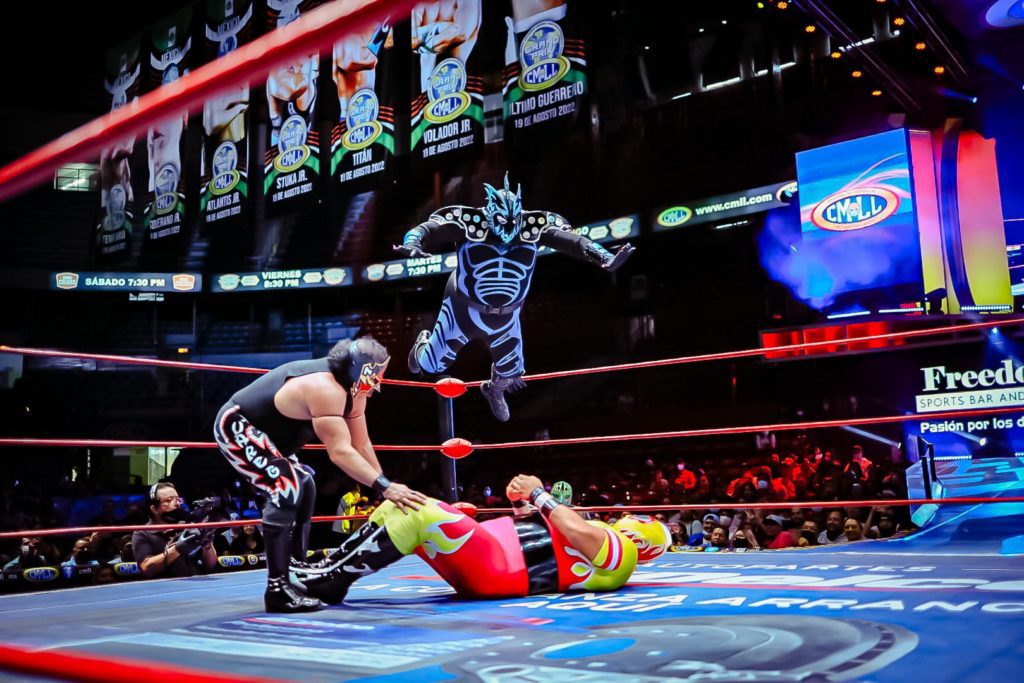 PHOTO: CMLL / Alexis Salazar 
– First Match: La Guerrera & La Magnifica defeated La Seductora & Olympia (Tag Team Match)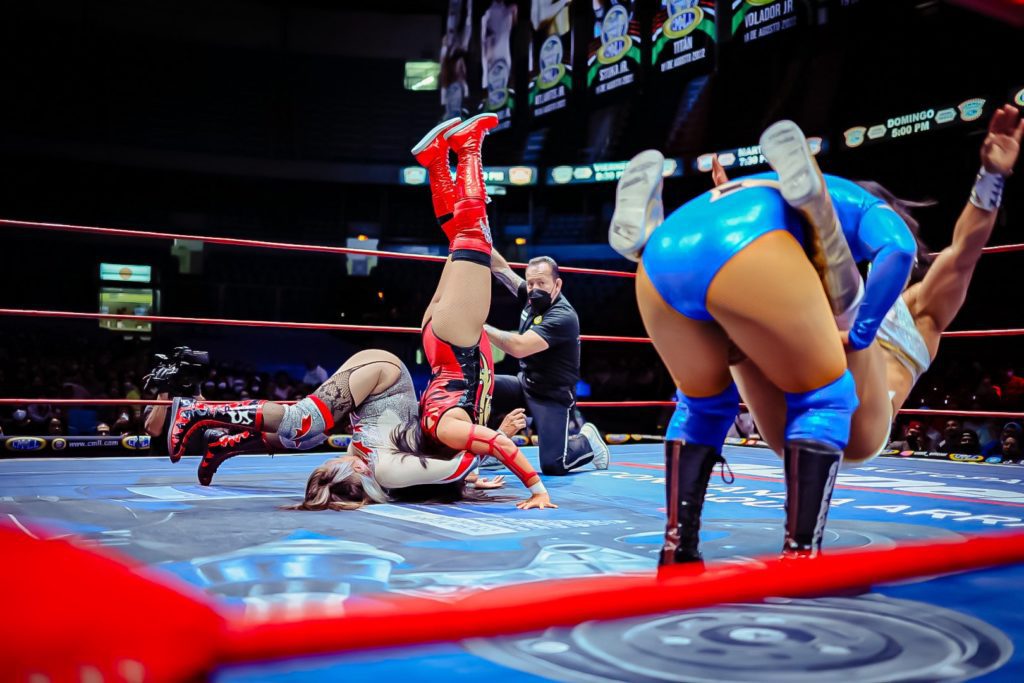 PHOTO: CMLL / Alexis Salazar 
Folks! We invite you to also follow us through our official social media accounts:
© 2022 Lucha Central 
RELATED NOTE: CMLL Family Sunday Live Show at Arena Mexico Quick Results (07/17/2022) 
CMLL Family Sunday Live Show at Arena Mexico Quick Results (07/17/2022)