CMLL held its Family Sunday Show at the Arena Mexico in Mexico City.
Results: 
– Main Event Match: Mistico, Titan & Stuka Jr. defeated El Terrible, Dragon Rojo Jr. & El Sagrado by disqualification (Trios Match)
*Dragon Rojo Jr. stripped Titan of his mask, thus causing the rudo team to be disqualified.
PHOTO: CMLL / Alexis Salazar 
– Fourth Match: Esfinge, Star Jr. & Fugaz defeated Legends of Lucha Libre's Felino Jr., Rey Bucanero & Polvora (Trios Match)
*At the end of the match, Esfinge & Fugaz challenged Felino Jr. & Polvora to a Title Match for the next week for the Mexican National Tag Team Championship.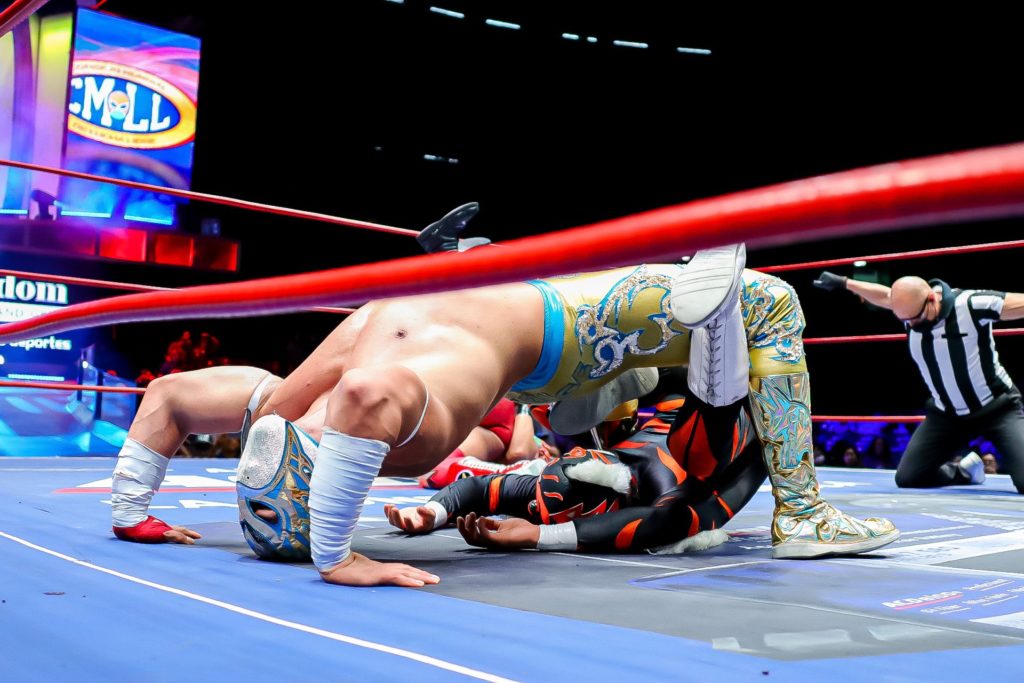 PHOTO: CMLL / Alexis Salazar 
– Third Match: Diamond, Okumura & Volcano defeated Nitro, El Audaz & Misterioso Jr. (Relevos Increibles Match)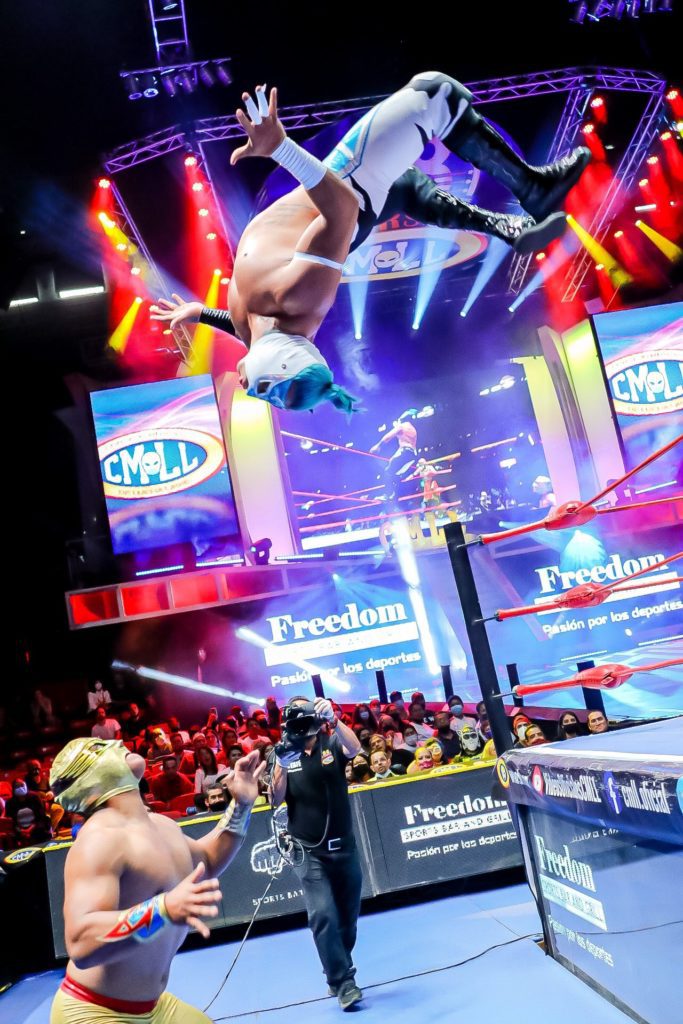 PHOTO: CMLL / Alexis Salazar 
– Second Match: Cachorro, Halcon Suriano Jr. & Panterita del Ring Jr. defeated El Cholo, Inquisidor & Raider (Trios Match)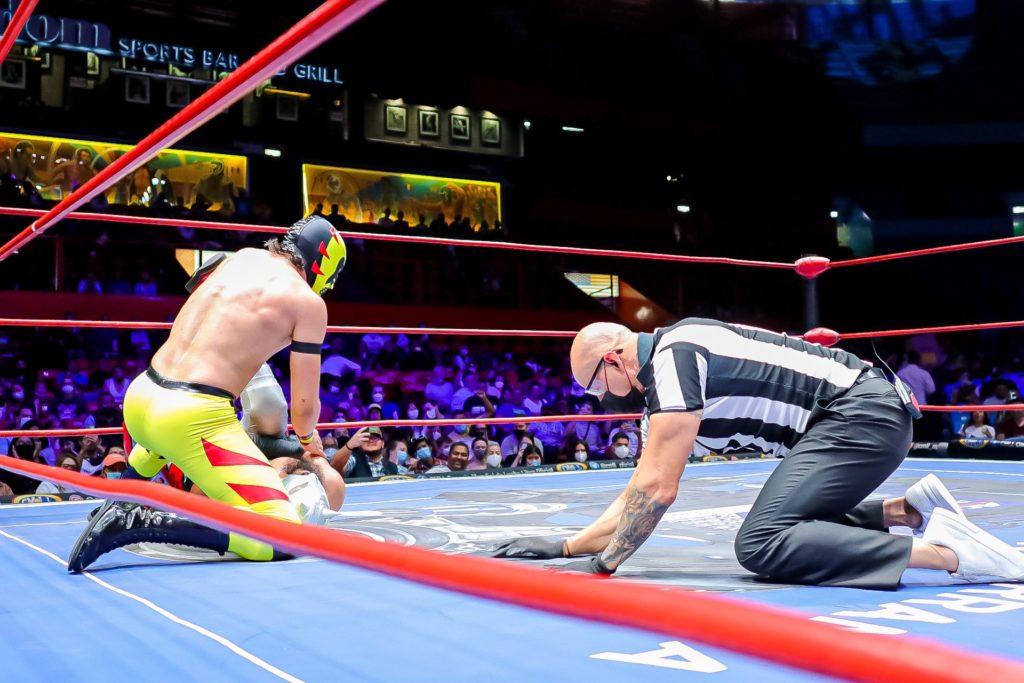 PHOTO: CMLL / Alexis Salazar 
– First Match: Mercurio & Pequeño Violencia defeated Angelito & Ultimo Dragoncito (Tag Team Match)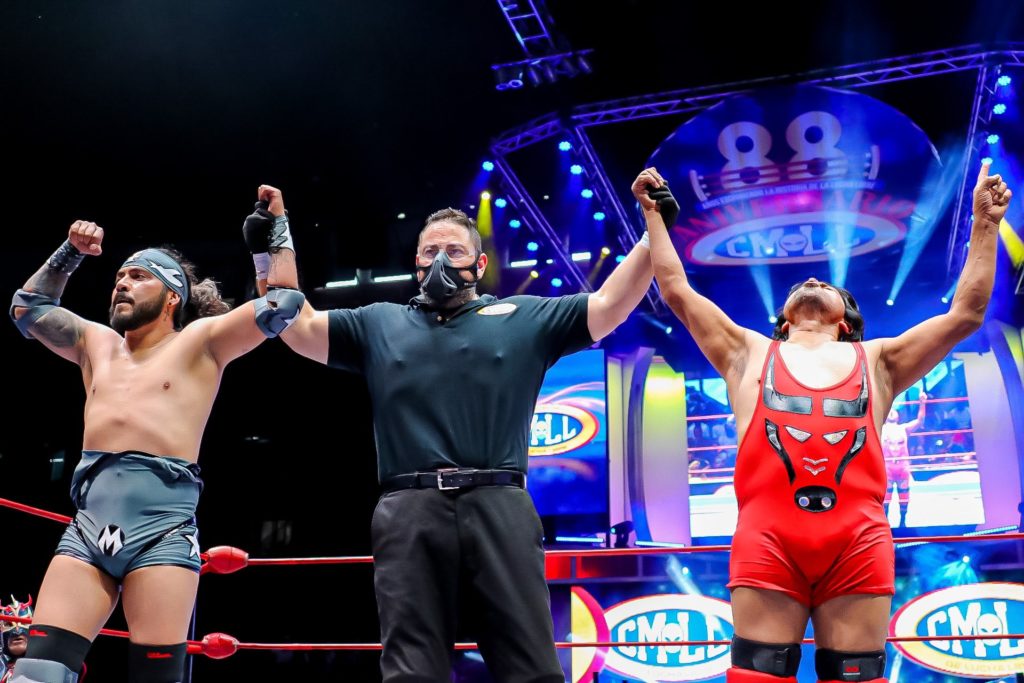 PHOTO: CMLL / Alexis Salazar 
Folks! We invite you to also follow us through our official social media accounts:
© 2022 Lucha Central 
RELATED NOTE: CMLL Family Sunday Live Show at Arena Mexico Quick Results (03/06/2022) 
CMLL Family Sunday Live Show at Arena Mexico Quick Results (03/06/2022)