CMLL held the 88th Anniversary Show: Noche de Campeones at the Arena Mexico in Mexico City, in whose Main Event, La Jarochita & Lluvia retained the Mexican National Women's Tag Team Championship after beating Reina Isis & Dark Silueta by submission with La de a Caballo from Lluvia on Dark Silueta.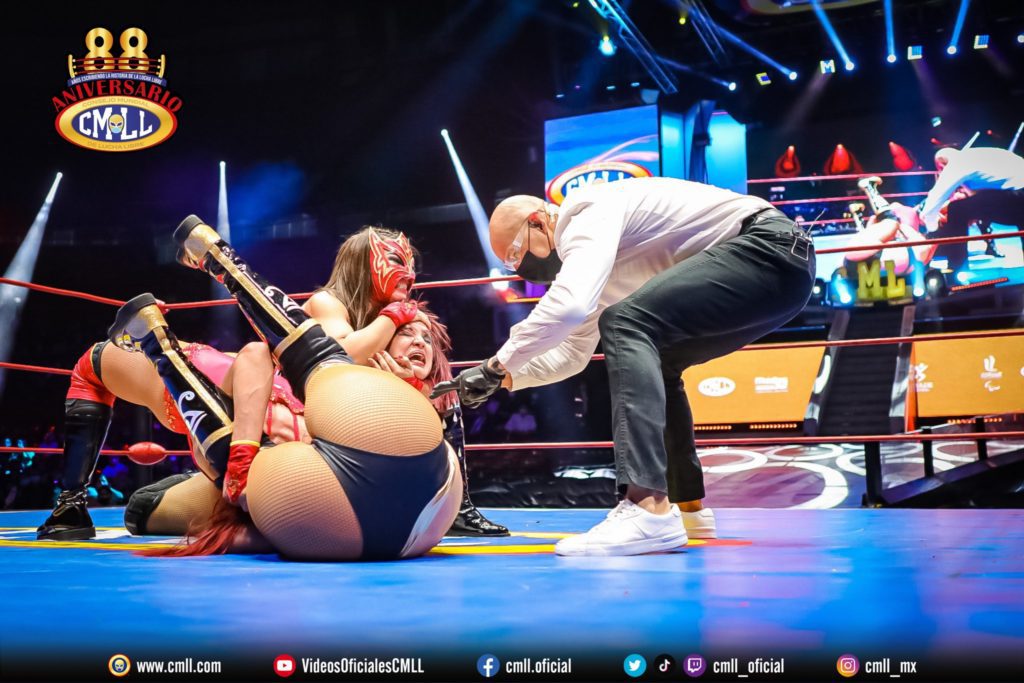 PHOTO: CMLL / Alexis Salazar
Los Atrapa Sueños got their first successful title defense as Mexican National Tag Team Champions against La Ola Negra by submission with La Tapatia from Espiritu Negro on Espanto Jr.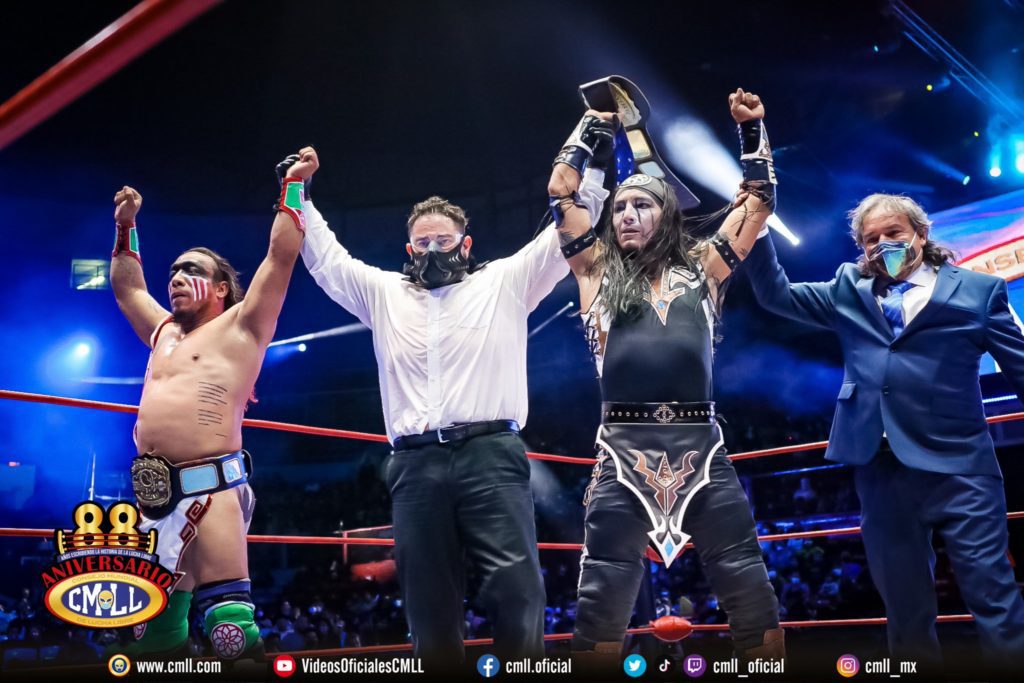 PHOTO: CMLL / Alexis Salazar
Hechicero won the CMLL World Heavyweight Championship after beating Ultimo Guerrero by submission with El Hechizo. At the end of the match, El Satanico introduced Hechicero, Euphoria and Mephisto as the new version of Los Infernales.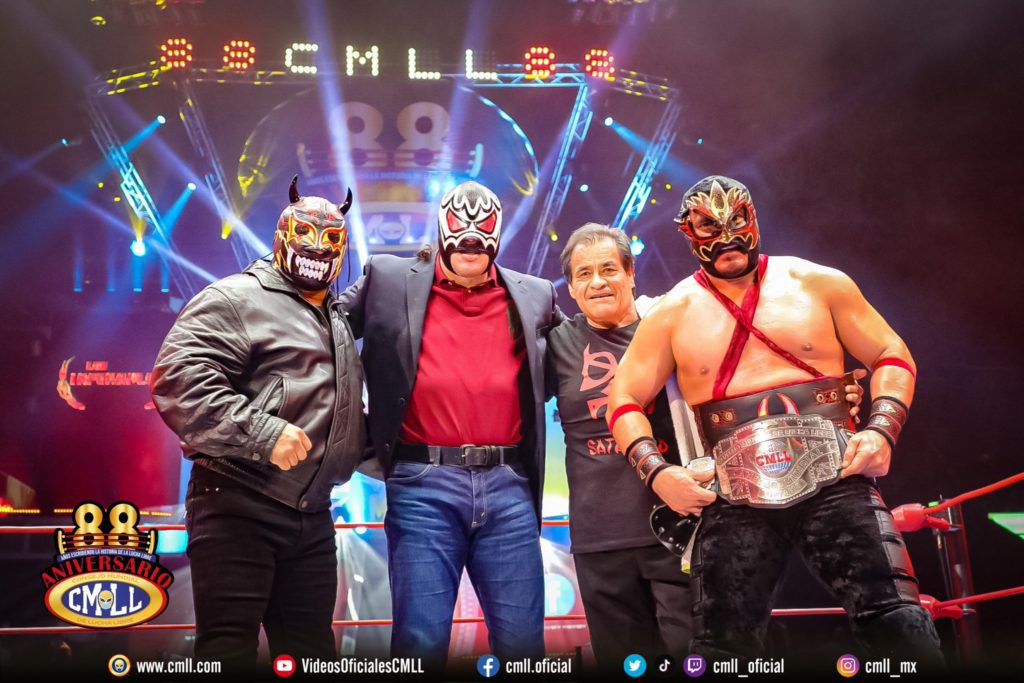 PHOTO: CMLL / Alexis Salazar
Volador Jr. & Titan won the CMLL World Tag Team Championship against Los Gemelos Diablo by pinfall with a Canadian Destroyer from El Depredador del Aire.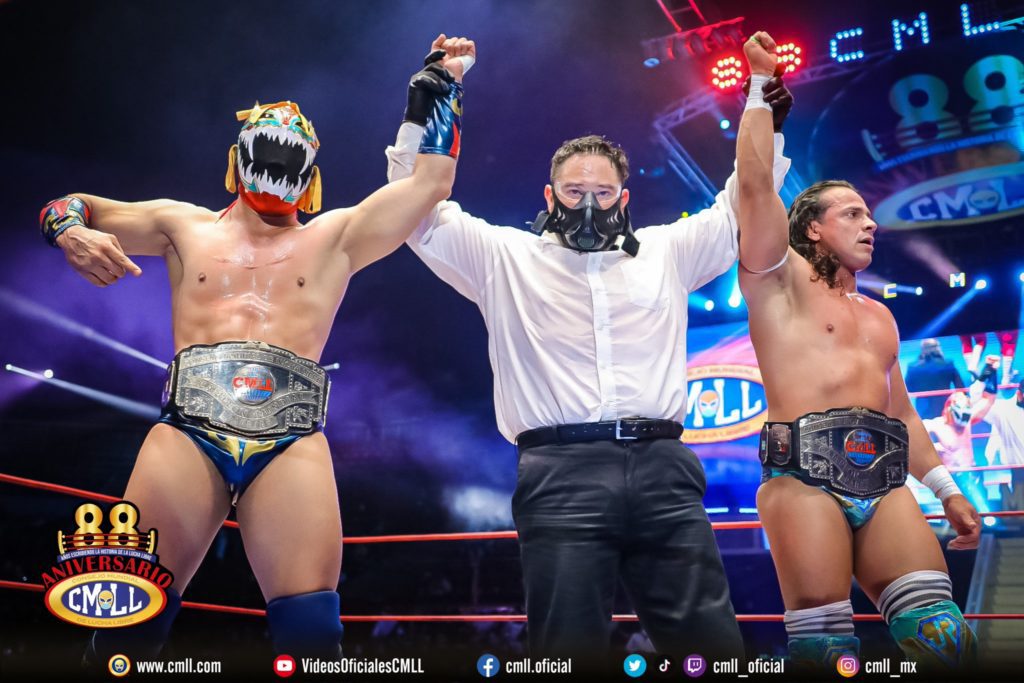 PHOTO: CMLL / Alexis Salazar
In the first match of the evening, Templario won the Mexican National Middleweight Championship after beating Dragon Rojo Jr. by submission with a Texas Cloverleaf.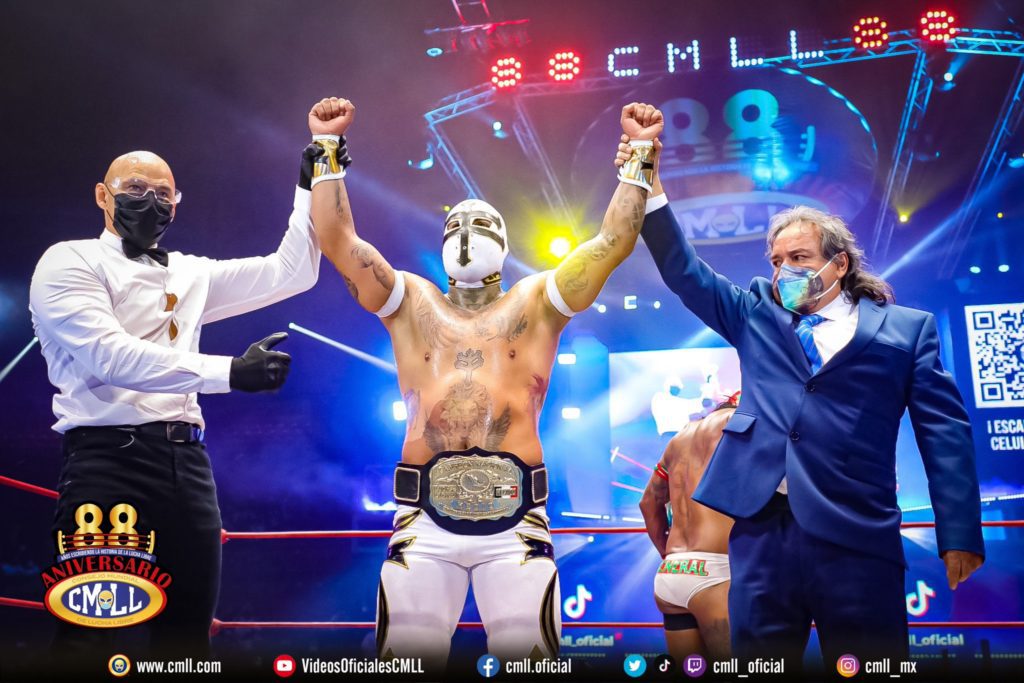 PHOTO: CMLL / Alexis Salazar
Results: 
– Main Event Match: La Jarochita & Lluvia (C) defeated Reina Isis & Dark Silueta by submission (Mexican National Women's Tag Team Championship Match)
– Fourth Match: Los Atrapa Sueños (Rey Cometa & Espiritu Negro) defeated La Ola Negra (Akuma & Espanto Jr.) (Mexican National Tag Team Championship Match)
– Third Match: Hechicero with El Satanico defeated Ultimo Guerrero (C) with Gran Guerrero by submission (CMLL World Heavyweight Championship Match)
– Second Match: Volador Jr. & Titan defeated Los Gemelos Diablo (Gemelo Diablo I & Gemelo Diablo II) (CMLL World Tag Team Championship Match)
– First Match: Templario defeated Dragon Rojo Jr. by submission (Mexican National Middleweight Championship Match)
Folks! We invite you to also follow us through our official social media accounts:
© 2021 Lucha Central 
RELATED NOTE: CMLL Homenaje a Dos Leyendas at the Arena Mexico Results (09/17/2021)
CMLL Homenaje a Dos Leyendas at the Arena Mexico Results (09/17/2021)