WWE regresa a Arabia Saudita para realización de la décima edición del evento premium de Night of Champions, en el cual estarán en juego cinco campeonatos, entre ellos el regreso del Campeonato Mundial de Peso Completo.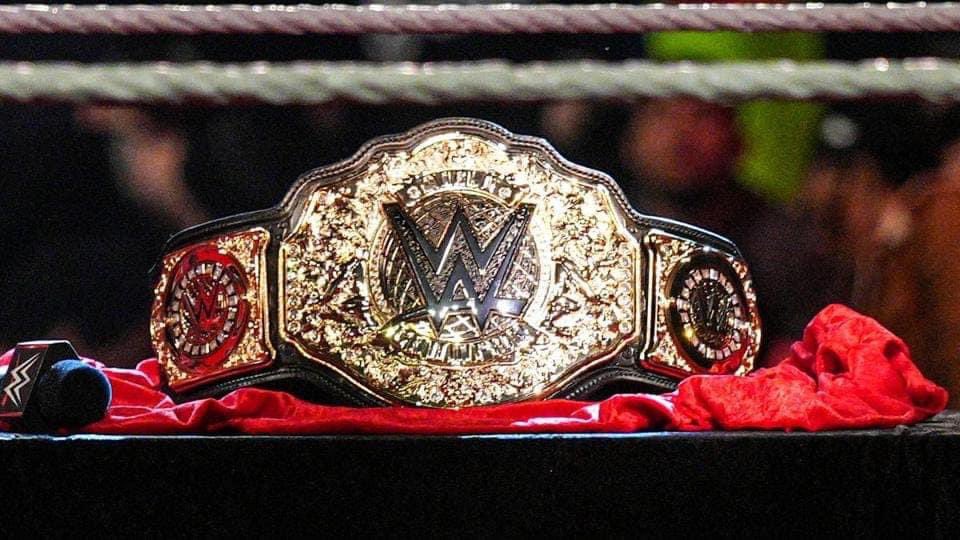 FOTO: WWE
Después de siete años la WWE ha decidido reactivar el Campeonato Mundial de Peso Completo, por lo cual Seth "Freakin" Rollins y AJ Styles se enfrentarán en mano a mano para determinar a un nuevo campeón, dichas superestrellas obtuvieron su lugar en este combate tras ganar sus respectivas eliminatorias.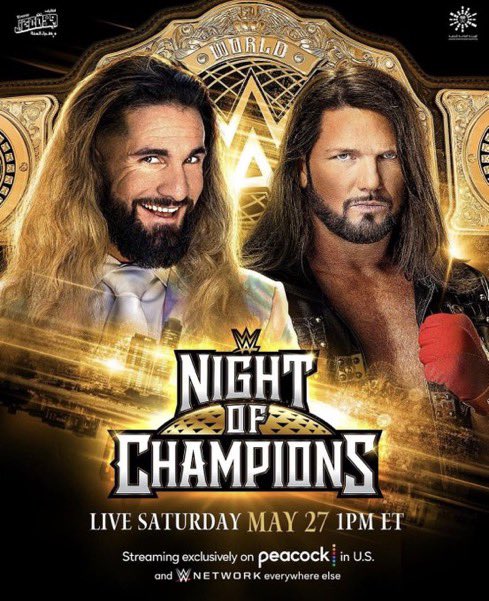 FOTO: WWE
Cody Rhodes se volverá a ver las caras con el peligroso Brock Lesnar, La Bestia Encarnada buscará revancha ante La Pesadilla Americana tras su derrota en Backlash en Puerto Rico.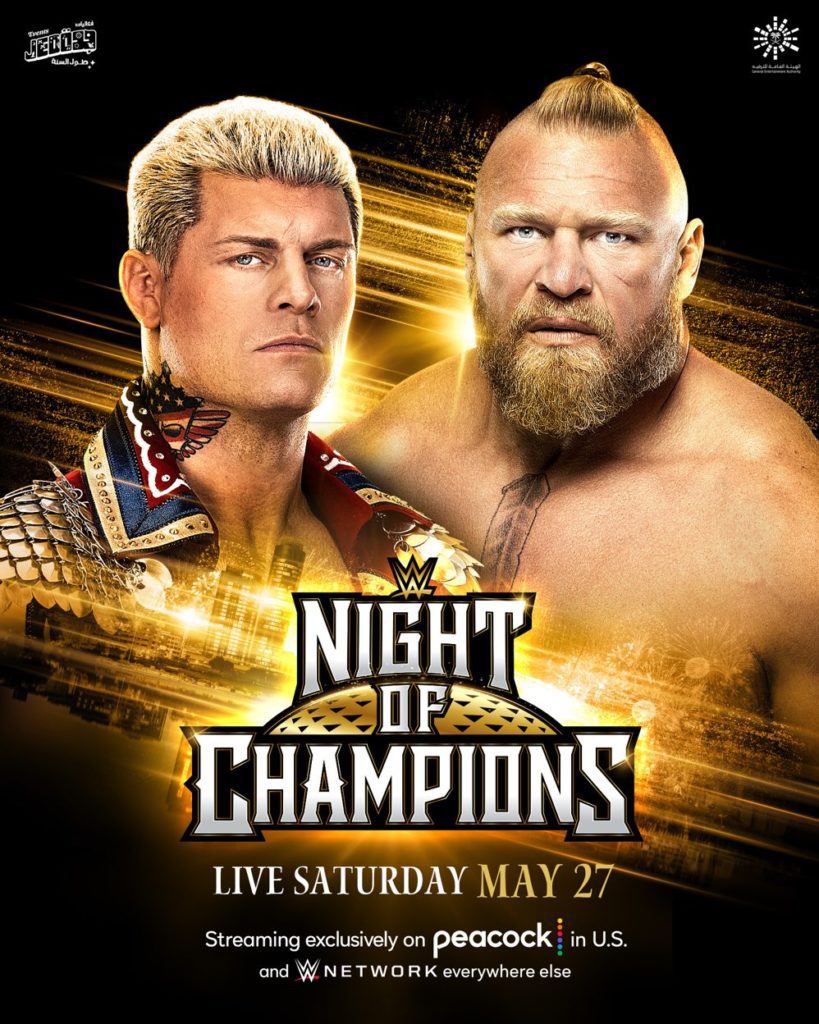 FOTO: WWE
En medio de las tensiones entre The Bloodline, Roman Reigns y Solo Sikoa se medirán a Kevin Owens y Sami Zayn por el Campeonato Indiscutible de Parejas de la WWE.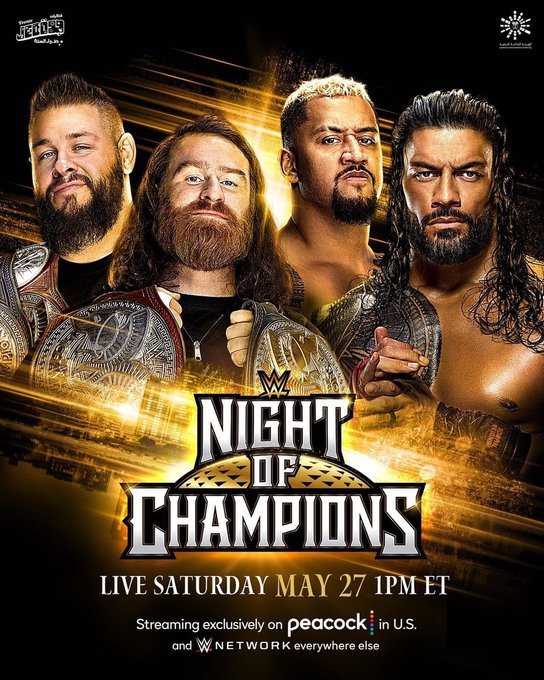 FOTO: WWE
Tras ganar una batalla real para determinar al retador número uno al Campeonato Intercontinental, Mustafa Ali se enfrentará GUNTHER por el título, en cuyo duelo El General del Ring buscará conseguir su onceava exitosa defensa como monarca divisional.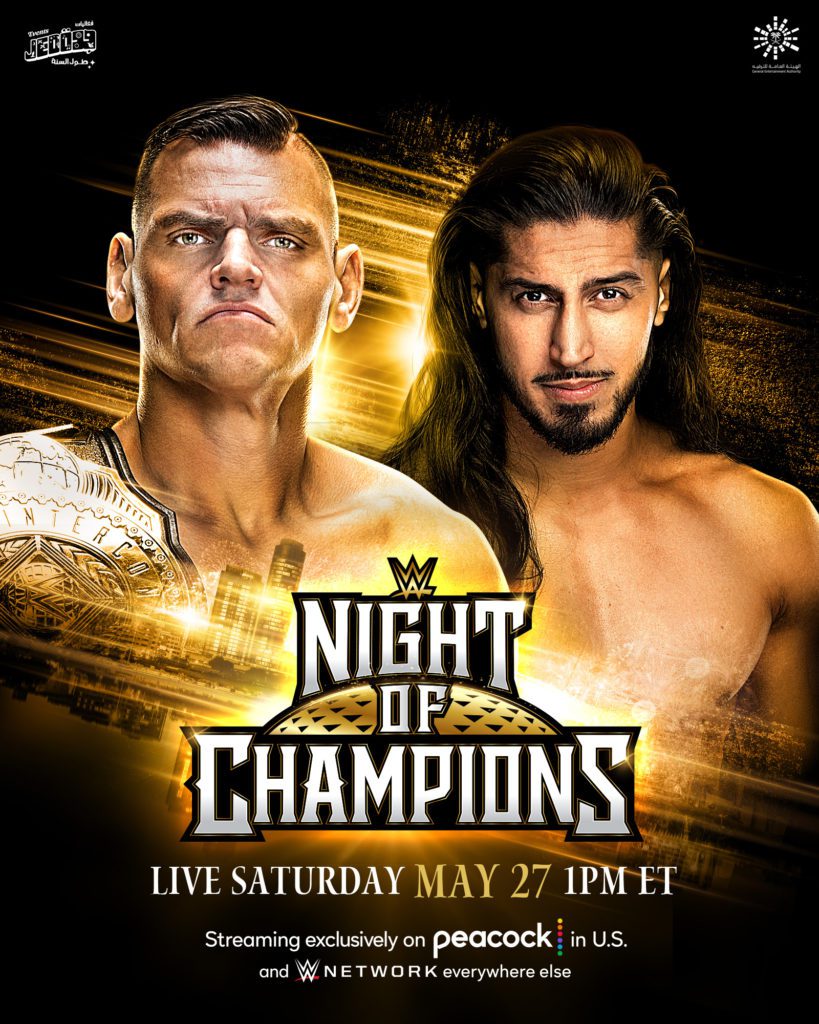 FOTO: WWE
Las únicas forma de poder disfrutar de WWE Night of Champions en vivo y de manera legal en Latinoamérica serán a través de WWE Network, cuya subscripción mensual tiene un costo de y $9.99 USD, y por Fox Sports Premium, canal premium de paga (consulte la disponibilidad en su región). El sistema de Peacock de momento es exclusivo para Estados Unidos y Puerto Rico. La transmisión comenzará a las 12:00 hrs. (tiempo del este de Estados Unidos) con el Kick Off, el cual será gratuito a través del canal oficial de WWE en YouTube.
El tema oficial de dicho evento es la canción Prizefighter de la banda estadounidense de rock Blame My Youth.
Horario de WWE Night of Champions Sábado 27 de 2023:
11:00 hrs.: México (Tiempo del Centro), Guatemala, Nicaragua, Costa Rica, El Salvador y Honduras 
12:00 hrs. Colombia, Perú, Panamá y Ecuador
13:00 hrs.: Paraguay, Venezuela, Bolivia, Puerto Rico, República Dominicana y Chile
14:00 hrs.: Argentina y Uruguay
Cartelera WWE Night of Champions 2023: 
Seth "Freakin" Rollins vs. AJ Styles (Campeonato Mundial de Peso Completo de la WWE)
Cody Rhodes vs. Brock Lesnar (Mano a Mano)
Kevin Owens y Sami Zayn (c) vs. The Bloodline (Roman Reigns y Solo Sikoa)
GUNTHER (c) vs. Mustafa Ali (Campeonato Intercontinental de la WWE)
Bianca Belair (c) vs. Asuka (Campeonato Femenil de RAW)
Rhea Ripley (c) vs. Natalya (Campeonato Femenil de SmackDown)
Becky Lynch vs. Trish Stratus (Mano a Mano)
¡Amigos! Los invitamos a que también nos sigan a través de nuestras cuentas oficiales en rede sociales: 
© 2023 Lucha Central