Well sports fans, as the last episode title of Star Trek: The Next Generation points out, all things must come to an end. And so tonight, most likely, ended the era of AEW Dark in Daily's Place. That isn't confirmed for sure, as Tony Khan has played coy about what will happen with Dark other than it will film in a separate location from where Dynamite and Dark: Elevation will be taped. And yet I can't help but feel this is it for this incarnation of Dark, one that embraced all sorts of wackiness, once featured a mini concert, was carried by the exceptional banter of Excalibur and Taz (which I presume will remain in whatever incarnation Dark takes), got certain talents noticed (then signed) and made people care about talents they wouldn't looked at twice a year ago. Where we go from here I do not know, but I do know that there was no way I couldn't review this show. And so here we are. Let us enter the breach and review!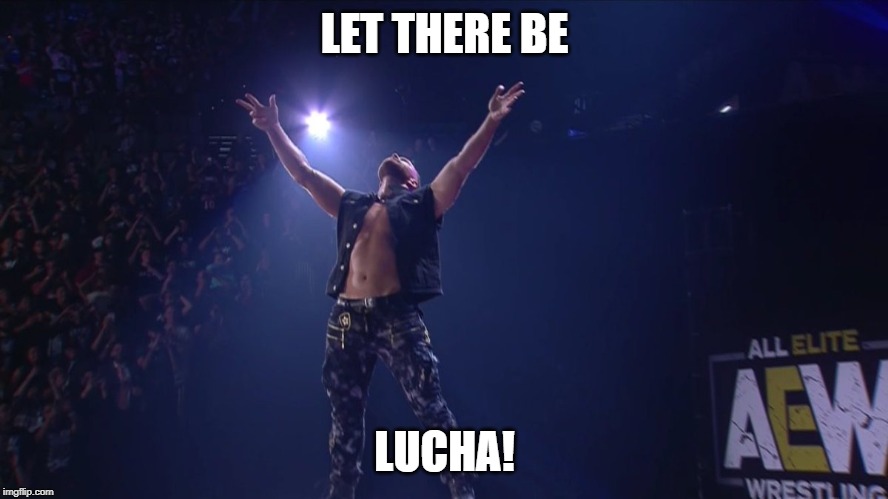 Lance Archer defeated Ryan Mantell after pinning Mantell with the Hellicoaster. One last Archer squash for the road! Actually this was a bit more competitive than a true squash, with Mantell valiantly putting up a fight. Of course he also couldn't really take a pounce all that well so I'm not sure what good lasting a long time really did him. In the end it was just nice to see Archer doing what he does best; wrecking fools. May he continue to do so in front of fans for as long as he wants. **
Aaron Solow & QT Marshall (The Factory) defeated Terrell & Terrence Hughes (TNT/The Hughes Brothers) after QT pinned Terrence with the Diamond Cutter. Great to see the Hughes Brothers back for AEW Dark: Daily Place's Last Ride. And they were pulling out the stops here; we got a twin magic spot (somewhere, the Bellas just had a chill run down their spine), a Wassup and a 3D tease. That was for Bully Ray I'm sure. Overall this was pretty solid. The Hughes are a solid team, Solow and QT are a solid team and they went out there and had a solid match, with the nods to the Dudley's thrown in for a little spice. Nothing you'll remember ten years from now but a fun watch as it happened. QT also hit another Diamond Cutter on Terrell after the match because he's evil. It happens. ** ½ 
The Waiting Room with Dr. Britt Baker DMD (and Rebel) returned with Joey Janela and Sonny Kiss as guests. All I can really saying is never, ever, ever leave us again Waiting Room! Nowhere else in the world can you get the Rebel laugh, Britt, Big Mommy Milker's references, an over the top Janela bump and Britt Baker trying to convince Janela to turn on Sonny all in one! But yes; this was excellent. Britt and Rebel were great, Janela continues to be frustrated and Sonny Kiss cut one great promo on how terrible a friend Janela has been recently. It all seemed like it was leading to a break up…and then Joey couldn't get a hold of Alex Marvez (he was at the go-go bar!) and suddenly he offered Sonny a sincere apology. And Sonny then accepted it, Britt told Joey to put Sonny down and Joey…just hugged Sonny. So the team is back together? Or is it? I guess we'll find out if Janela starts taking Sonny to Big Mommy Milkers or if he kicks Sonny to kingdom come on the next Dynamite or Dark. Whatever the case I was laughing my ass off throughout and the saga of Joey, Sonny and Big Mommy Milkers will do like the Montreal Canadiens and continue.
Abadon defeated Natalya Markova after pinning Markova with that Leg DDT. Given how she names a lot of her moves after rock songs, let's call this one the I Never Told You What I Did For A Living. Another MCR reference because why not? This was a lot of Markova hitting Abadon with everything she had, Abadon shrugging it off and Markova reacting like she just watched an M. Night Shyamalan movie with a twist. And then Abadon wrecked her because Abadon wrecks. THAT'S WHAT SHE DOES! She does continue to look better in the ring when I see her, so that's good. Will be interesting to see how does when she performs in front of crowds. But yeah, good squash. * ¾ 
Matt Sydal defeated Carlie Bravo after pinning Bravo with the Lightning Spiral. Borderline good match. I've said it before and I'll say it again; Matt Sydal rules. He is so great at wrestling it's not even funny, and he was once again on point here with the technical game and some nice kids. This is exactly the type of performer Bravo should be working with, and he showed off the promise he always brings to the table (it honestly feels like it's been awhile since we've seen Bravo now that I think of it). It could've used some more time but it did its job well, and sets up Sydal well for tomorrow's showdown with Andrade El Idolo Sombra. ** ¾ 
The Blade defeated Tre Lamar after pinning Lamar with the Power of the Punch. Great to see the Power of the Punch making a comeback in 2021. Now if only Salsa Doritos would follow its example!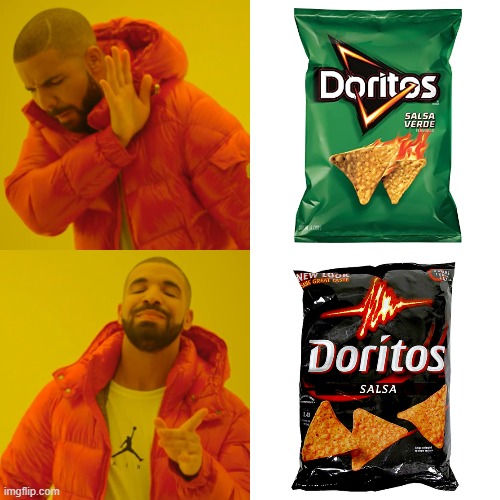 But enough about food; let's rave about this match! This was quite good, which I kind of figured if AEW gave it time. Tre Lamar, who has appeared several times in GCW, is an exceptional young talent and it was only a question of if he'd get the opportunity to show it. He did and he made the most of it, showing off his explosiveness and unique style, with Blade doing a tremendous job feeding for him and allowing some spotlight. Blade's offense wasn't half bad either; we forget he's a capable wrestler on his own and he proved it again here. The finish worked too to continue Blade's story and also protect Lamar, showing AEW sees something in him tooI don't know if there's any more for Lamar with AEW going forward but this showing definitely should give him a second look. He has the potential to be huge if given the opportunity. But yes; borderline great stuff for me here. *** ¾ 
Bear Bronson defeated Ben Bishop after pinning Bishop with the Standing Banzai Drop. I'm going to be honest; you could talk me into believing this Ben Bishop is the same Ben Bishop who plays the goalie position for the Dallas Stars. They're about the same height (this Bishop was said to be 6'8, hockey Bishop is 6'7), they don't look that different; are we sure it's not the same guy? I'll have to dive into an investigation on this later. In any event, this Bishop isn't half bad. He's a prototypical Kevin Nash style big man, only if Nash could move at his peak. His offense looked good, he sold well; there's promise there. Then again maybe Bear Bronson is just really good. He is, and he looked mightily impressive here lifting the big man like he was nothing several times. If you like back and forth big men action, this was for you. For me it was borderline good. ** ¾ 
Fuego Del Sol & Marko Stunt defeated Baron Black & Ryzin after Fuego pinned Ryzin with the Tornado DDT. IT HAS HAPPENED! FUEGO DEL SOL HAS REACHED THE PAY WINDOW! HE HAS WON A MATCH! GET ALL THE HAPPY GIFS AND MEMES IN HERE NOW!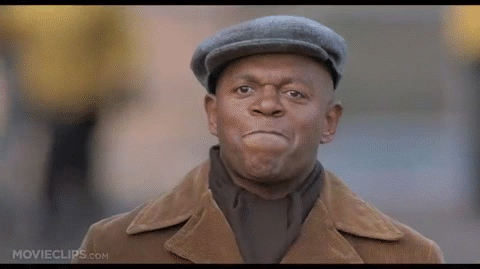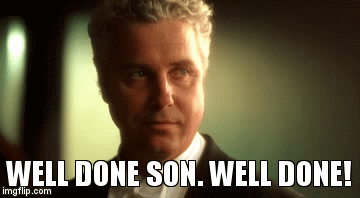 The best part of this match was that it was legitimately great even before Fuego got the biggest win in Dark history since Brandon Cutler snapped his never ending losing skid. It almost felt like an AEW Dark All Star match if you forgot that Marko was there. You had Fuego, Dark's greatest underdog, Ryzin, Dark's most reliable jobber and Baron Black, Dark's most reliable workhorse. The only thing missing was JD Drake tossing fools around. It was a very fitting way for those three to go out, if this was their end in AEW (and I can't imagine it is) and they worked accordingly. Black was tremendous, Ryzin had probably his best performance in his Dark run, Fuego soared and Marko Stunt was really strong while also not overshadowing the main players. It is a little sad Black goes home without a win for now but let's be real; the only way this could end was how it did, with Fuego hitting the Tornado DDT, getting the win and having that post match moment with Marko, Sammy Guevara, Griff Garrison, Five and Dustin Rhodes in the first ever Sammy vlog curtain call. I always used to say one day Fuego Del Sol would hit that Tornado DDT and win. And it was, in fact, this day. ****
Kris Statlander defeated Viva Van after pinning Viva with the Big Bang Theory. Friend of Lucha Central Viva Van got the booking! Between this and Fuego's big victory it truly is a good day for lucha huh? Unfortunately this match was a little too one sided for Viva to make a huge impression. She was fine though, with decent offense and selling well for Statlander, who focused most of this match on her power game. She was legit pulling some some moves out here she hasn't in awhile; I'm going to guess that's trouble for The Bunny tomorrow when she finds herself in an Electric Chair position. We'll see! In any event, solid stuff. ** ¼ 
Brian Pillman Jr. & Griff Garrison (Varsity Blondes) defeated Chad Lennex & Zachariah after Pillman pinned Lennex with the Springboard Clothesline. Another really solid match. Amazing to think that Pillman and Garrison were the young up and coming tag team five minutes ago and then here they were being the grizzled young veterans. They did alright in the role, as expected considering Pillman gets better and better every week and Garrison is an athletic marvel. Lennex and Zachariah, two Dustin Rhodes trainees, acquitted themselves well both offensively and selling. I didn't feel like they made a huge impression in their first match last week, but they definitely stood out as guys who had something on this occasion. As decent a match as can be. ** ½ 
Angelico defeated Prince Kai after submitting Kai with the Navarro Death Roll. To think; we are only a day away from the rest of the world being able to experience the Angelico dance in person in a place other than Jacksonville. Anyways, this wasn't a blowaway match but it's the type of match that shows you how good Angelico is. I seem to recall Prince Kai working on AEW Dark before and he acquitted himself well here with nice pace. But he was helped tremendously by how fluid  Angelico is and how fluidly he sold and fed Kai's offense. Most of the praise for Angelico goes to his athleticism or his innovative submissions but he's an incredibly underrated bumper/seller and that couldn't have been more apparent in this one. Of course the athleticism and submissions were also there too, which is why Angelico is so great. A solid match with great work from Angelico, although the best thing was perhaps Angelico running into Wheeler Yuta as he was walking to the back. Angelico is a great technical wrestler. Wheeler Yuta is a great technical wrestler. That can only mean one thing; GREAT TECHNICAL WRESTLING MATCH BETWEEN THE TWO! Sorry; got a bit too excited right there. ** ½ 
Wheeler Yuta defeated Ryan Nemeth after pinning Nemeth with the Dragon's Tail pin. Remember when Ryan Nemeth was a guy I called Lil Ziggler and didn't want around anymore? Scratch that; remember when he was a sure fire winner for this match only for Wheeler Yuta to then beat him?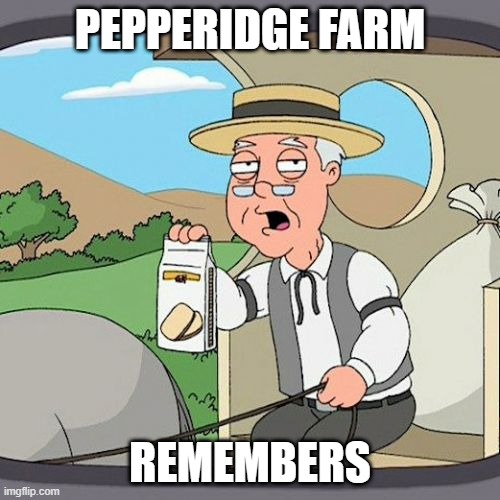 I guess there will be something to that Angelico-Wheeler Yuta tease after all. I'm all for it because Yuta is a tremendous worker who can compliment Angelico's style really well. Unfortunately that wasn't the case here and this match, perhaps by intent, was nothing much leading up to Yuta's surprise win. The work wasn't bad; Yuta is too unique of a performer to ever lay and egg and Nemeth is solid. They just kept it simple and basic for the most part and then caught every off guard with the finish. In that sense they accomplished the goal, and if nothing else this means Yuta will be sticking around. Always a good thing. * ¾ 
Shawn Spears & Wardlow (The Pinnacle) defeated Hunter Knott & Rosario Grillo after Spears pinned Knott with the C4. Total annihilation was this match and thank goodness because Spears and Wardlow should only be losing to Sammy Guevara and, in Wardlow's case, no one. You know how I said Ryan Nemeth was someone I grew to like? Ditto for Shawn Spears. Dude did nothing for me, then suddenly joined the Pinnacle and is now interesting and legitimately fun in this unhinged persona. And Wadlow is always great. Together they make a fun team between Wardlow pummeling dudes and Spears losing his mind, and Knott and Grillo played their roles of dead meat very well. On top of that Hunter Knott's name is Hunter Knott, an A+ wrestling jobber name if I've ever heard one. Just thought you should know that. Great squash. * ¾ 
Tay Conti defeated KiLynn King after pinning King with the DDTay. Let's get the criticism out of the way first; Tay took maybe a second too long to really put the DDTay on at the end. Beyond that this was tremendous. You think back to the start of these AEW shows in Daily Place and where both King and Conti started. They both showed potential right away but it was clear there were aways to go. And here they were a year later (or a little less in Conti's case) and they were both magnificent. Conti's style is among the most unique in wrestling due to her judo background and she showed here, as she did in her match with Hikaru Shida, some new facets to the game in regards to athleticism. And King has really transformed into a great power wrestler and she was bulldozing Conti throughout this one, even hitting an STO on the apron. King is a great face but watching her here it really would be interesting to see her as a heel; I think she could kill it in that role. Maybe someday will see. In any event this was great. The Fuego moment was obviously top tier on this show, but this was a close second. ****
Alex Reynolds, Colt Cabana, Five and Ten (The Dark Order) defeated Chandler Hopkins, Dean Alexander, Jason Hodge and WIll Allday after Five pinned Alexander with a Frog Splash. The best part of this match was Ten staring down the Job Team as Five hit the Frog Splash to win the match. The second best part was basically everything else Ten, which was wiping the Alexander, Hopkins, Hodge and Allday team off the face of the earth. It obviously made this match more of a squash and I do wish Hopkins, who is legit really good, could've gotten more shine. But the Dark Order benefited a great deal from Dark and had a lot of fun squashes on Dark, so having one more couldn't hurt I suppose. * ¾ 
Jack Evans defeated Mike Sydal after pinning Sydal with the High Bridge Backslide Pin. A victory for Jack! And over a Sydal no less! I'm not sure there's any way in the universe Jack Evans could have a bad match with someone named Sydal and this match was no exception. They didn't go as crazy as they could've but Mike is as solid a worker as they come, Jack is Jack and they managed to work a sound match while incorporating sprinkles of the bigger things they can do. It's nice to see Jack regaining a bit of confidence as well between this and the Jungle Boy match. I don't think it was nearly as dire for him as others seemed to think but there was definitely a rough patch for the FIFA Champ and he seems to be regaining his sea legs. Hanging out with Matt Hardy will do that. But yes, very good match and Jack leaves Daily's Place victorious! *** ¼ 
Red Velvet defeated Ashley Vox after pinning Vox with the Chef's Kiss kick. I think this may have been Velvet's first appearance since she nearly wandarted herself to death with that suicide dive on Dynamite. It was good to see her again and she a) thankfully didn't try that dive again and b) came back trying some new things, mostly revolving around split kicks and a few spots on the apron. It was also good to see Vox again, both because she's good and because she's from Rhode Island and we need more RI representation in wrestling dammit! It was perfect (Velvet's clotheslines could use some work) and it felt like this match could've gone a bit longer. But there wasn't anything offensive about it either and Velvet got a well earned victory on the show that really helped establish her as a name on AEW prior to the match with Shaq making her a star. ** ¼ 
Eddie Kingston & Penta El Zero Miedo defeated Luther & Serpentico (Chaos Project) after Pentagon pinned Serpentico with the Fear Factor. On the one hand, I look at this match and then I look at the Fuego match and based on quality and finish alone it's a no brainer that AEW should've slotted Fuego's match last. On the other hand Pentagon and Eddie are the big stars, they have a title match tomorrow and other than the guys from the Fuego match, the only people more deserving of headlining were Dark's class A oddball team of Luther and Serpentico. I guess in the end all you can do is throw up your hands and say…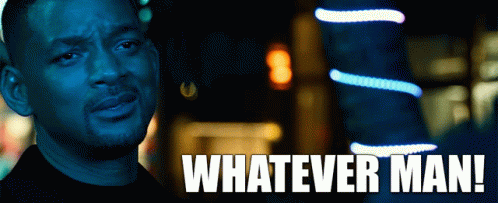 In fairness to this match it did wind up being pretty good. It wasn't the Fuego match but that was going to be hard given that Luther was involved in this one. As usual he worked as hard as he could to limited results, his antics with Serpentico carrying his load. Meanwhile Serpentico was as delightful as he always is, Eddie and Pentagon were great, the pace was brisk and the finish was decisive as ever. It's greatest sin really was that it wasn't the Fuego match and on this, the potential last AEW Dark in Daily's Place till next month, it just wasn't going to have the same impact. Still a good match though and hey, better this than a squash, amirite? ***
And that friends concludes the Daily's Place era of AEW Dark. You know, till they announce it'll just be staying there tomorrow or some time later in the week, thus making me look foolish. Wherever it winds up next I will be watching and some of the time reviewing. For now though I'm off to watch basketball, play basketball on the Playstation and rest up for AAA this Saturday. TILL THEN!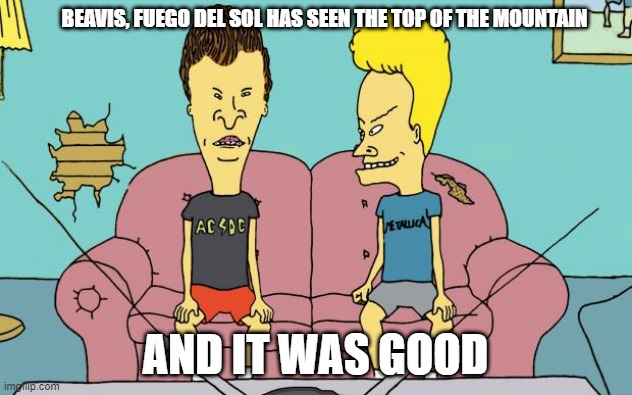 Please change disks to continue…
Folks! We invite you to also follow us through our official social media accounts:
© 2021 AEW
RELATED NOTE: AEW Dark Episode 96 (07/06/2021)