It's a little late sports fans but the AEW Dark review is coming at ya! I had to put it off a bit due to some traveling tonight and, to be honest, normally that sort of thing would lead me to taking the night off and enjoying some video gameness (I'm currently doing a Jet Set Radio replay!). But this was a show I needed to see. Not only did it feature the continuation of THE DARK ORDER EXPLODES, but we also had a GCW vs. GCW match and the culmination of th Big Swole-Diamante feud I've enjoyed a ton. So in the words of that Logan guy from the episode of Family Guy where they exterminate the bugs, "you think I'd miss this party?!" Let's review!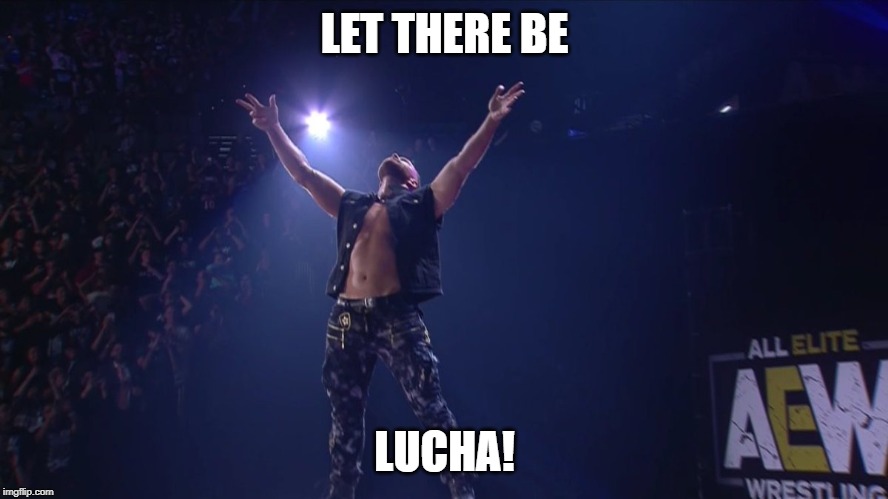 Lance Archer sent Jason Hodge straight to hell after pinning Hodge with the Blackout. Does anyone do a better squash than Archer? He is so entertaining running over the noobs and this match was no exception. The match began with Archer actually chasing Hodge to the ring, Hodge hitting a dive and then it was all downhill from there. There was an apron chokeslam, garden variety ownage by Archer; you get the drift. As stated, Archer looked great and Hodge…well he sold well! What else matters other than that I suppose? An enjoyable piece of destruction. * ¾ 
The Bunny defeated Laynie Luck after pinning Luck following Down the Rabbit Hole. Penelope Ford was at ringside for this one so it looks like her and Bunny's friendship continues. A second straight squash. Laynie Luck has gotten a lot of looks with AEW in the Great Lakes area recently but this was her most limited experience, as she mostly fed for Bunny and Penelope (who got in a few shots from the floor). Bunny looked decent when on offense, but didn't do anything earth shattering either. So yeah; basic squash to get Bunny the win. I've seen better, I've seen worse. * ½ 
Evil Uno defeated Five after pinning Five with Something Evil. This, and I mean this in a great way, was the most awkward match I think I've ever seen. It also drew the first ever "please don't fight" chant that I've ever heard from a wrestling crowd. Think about that; a wrestling crowd chanting "please don't fight!" That's like going to a movie and chanting "please don't act" at the actors. Although in Hayden Christensen's case it's understandable why you'd chant that.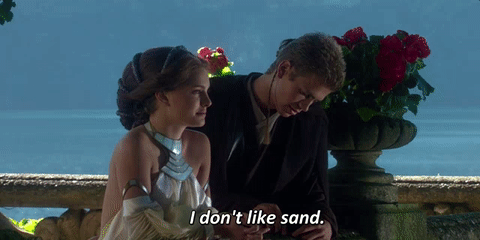 What I liked a ton about this match is that you could see it from several different points of view and not be wrong. I personally saw this match as Five, Ten and, Grodd strike me down, John Silver, continuing to be massive dicks towards Evil Uno because he, checks notes, respected Hangman Page's wishes to not get involved in his business. Others will see it the other way and that's a-okay. Regardless of your interpretation, Uno did a great job playing the guy who didn't want to fight that ultimately turned vicious towards the end while Five did a hell of a job essaying the role of fired up underdog. Ten, Silver, Stu Grayson and Colt Cabana all did a hell of a job at ringside too to help contribute to the awkward atmosphere. All of that combined to make a really good match that, unfortunately for those of us who love the Dark Order, didn't offer a conclusive ending to these issues, even though Uno won clean. Hopefully Hangman comes back soon to get these guys getting along again! *** ½ 
Anthony Bowens & Max Caster (The Acclaimed) defeated Robert Anthony & Shawn Dean after Caster pinned Anthony with the Mic Drop. The Acclaimed are back and Max Caster was fortunately able to keep himself from saying anything too insensitive while still maintaining his usual quality of funny raps. In fact that pre-match rap, which featured a fakeout scripted rap, took up more time than the match itself. Bowens and Caster did that, got in there and then just squashed Anthony and Dean, as though it hadn't been a month since we had last seen them. The rap was good, the squash was quick and overall it's good to have The Acclaimed back. Let's just ease it up on the rape and depression jokes going forward, alright Max? * ½ 
Joey Janela defeated Lee Moriarty after pinning Moriarty with the Snap Death Valley Driver. Afterwards Sonny Kiss came out to a big pop at beat Janela to a pulp until Kayla Rossi (Janela's new bodyguard) pulled the Bad Boy to safety. So yes, the feud that began over Joey going to Big Mommy Milkers way too much will continue. We are in the lightest timeline.
Before that though there was a legitimately great match between two GCW vets, to the surprise of no one who watches GCW. Janela is one of the most unsung talents on the AEW roster and Moriarty is a tremendous all around performer who built on the strong performance he had with Dante Martin in Pittsburgh weeks ago. These two got plenty of time and put together a match with a few dives, some nice snug shots, big moves, some good limb work from Moriarty on Janela's arm and the newly heel Janela using Rossi as much as possible to gain an edge. It was perfectly placed, smooth as silk and just as much fun as you'd expect from this match to be in the promotion these two are otherwise known for. Hopefully it's also the match that convinces Tony Khan to go from using Moriarty on Dark exclusively to giving him a full time deal. A legit great match, one of the best Dark matches in recent memory. ****
Colt Cabana & Stu Grayson (The Dark Order) defeated RSP & Travis Titan after Cabana pinned Titan with the Chicago Skyline. A basic squash match where Excalibur and Taz mostly focused on the issues between the Dark Order. There was some good stuff, with Grayson showing off his strength by getting RSP up for the Knightfall, but overall there wasn't much to this one. It existed to give the announcers an excuse to talk about Dark Order's issues and to give Cabana and Grayson an easy win, to lead to whatever is coming next. * ½ 
Big Swole cut a pre-match promo on Diamante prior to their Three Strikes Match, basically saying she was going to whoop Diamante's ass. Spoiler alert; she whooped that ass. 
Big Swole defeated Diamante in Three Strikes Match two falls (or strikes) to one. Diamante took the first fall with a roll up while using the tights, Swole won the second fall with kneebar and Swole finally put Diamante away by knocking her out with a Dirty Dancing with a chain introduced. At last Swole has gotten her revenge on Diamante, and with the chain no less. It was, as Ben Affleck's Daredvil would say, JUSTICE!
I saw a lot of discussion on this match online today after there wasn't a ton of it following the taping of the match itself, with most people saying this match was terrible and would need to be seriously edited. Shockingly it instead turned out to be pretty good with, as far as I could tell, minimal edits. The internet wrong about something? I don't believe it! The biggest issue of the match was the confusing rules, with Swole's promo suggesting one thing and then Justin Roberts' announcement being less clear (although the match did ultimately align with what Swole said as best I can tell). Beyond that though this was pretty damn enjoyable, especially for a new concept. Diamante probably had her best singles performance here and Swole, the most unfairly maligned member of the AEW roster, was pretty damn good. It wasn't quite the explosive performance she had in the tag match last week (another match I thought was really good), but this was definitely a more nuanced piece of work thanks to the storytelling aspect. It honestly was just great to see something go well for Swole; she was set up as a top women's star for AEW a year ago before her battle with Chrohn's disease sidelined her for several months and she's struggled to get momentum back since. This feud with Diamante on Dark has been tremendously done and this conclusion proved to be both satisfying given the build and something that should propel Swole forward. Remember; she is one of the last women to get a pinfall victory over Britt Baker in a match, and that is something they can use to revisit now that Baker is Women's Champ. In any event, I enjoyed this match a ton and I think maybe some people online need glasses, cause they saw something differently than me. *** ½ 
And with that I'm off to play some FIFA! A good time shall be had by all. Till we meet again some sunny day (which hopefully is tomorrow. No more rain in Rhode Island please!).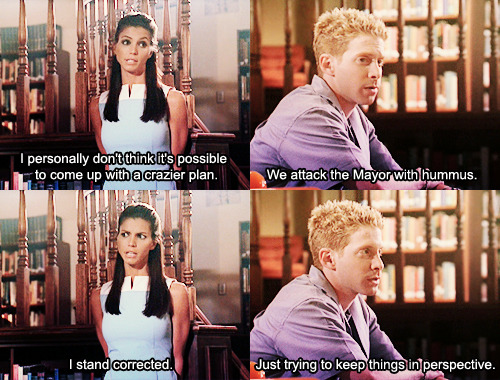 Please change disks to continue…
RELATED NOTE: AEW Dark Episode 107 (09/07/2021)