The times, they are a changing for AEW Dark: Elevation sports fans. That's usually not a good thing for a show only two and a half months old…except in this case where the change was fans in the stands. Yes sports fans; fans are now allowed to watch AEW Dark: Elevation in addition to Dynamite, the PPV's and presumably Dark (imagine that show with fans, Excalibur and Taz!). And just like those other shows its a big help; what Elevation tonight lacked in length it made up for in quality, with several good matches, several good segments and a hot crowd that revealed several performers are going to be more over than you'd expect. Who are they? Find out…by reading more! Let's review.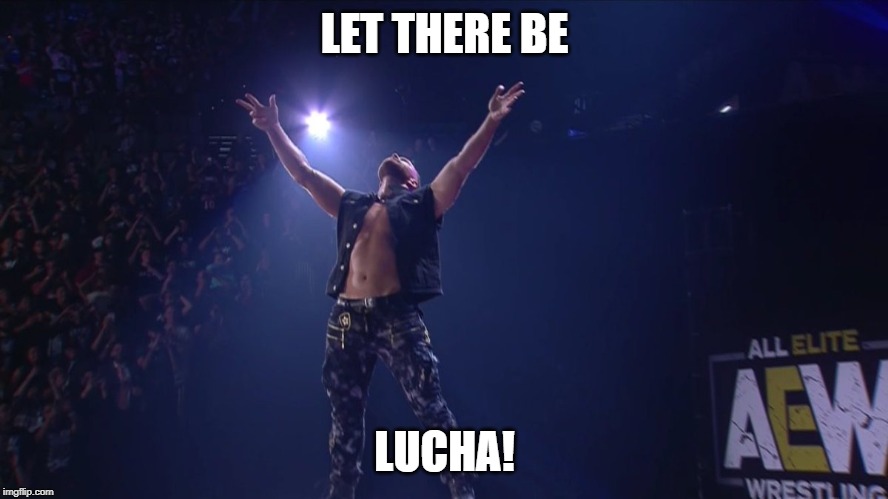 Anthony Bowens & Max Caster (The Acclaimed) defeated Brandon & Brent Tate (The Boys) after Bowens pinned…one of the Boys (they're identical) after a Caster Elbow Drop. I missed some of this match taking my Macaroni and Cheese out of the oven. Such is life. What I saw was okay. The Boys, who are in fact Dalton Castle's old boys, really didn't do much here other than sell for Caster and Bowens, which was fine because the crowd was only there to see Caster and Bowens. They are very over with the people and they seemed to feed off that energy here, a good sign for their future. Doesn't hurt that Platinum Max continues to be a stud on those raps; he delivered another great one here. Between that and his and Bowens' work, this was a solid squash. * ¾ 
Jungle Boy came out to cut a promo on his match with Kenny Omega. Christian Cage interrupted to give him a pep talk, which led to Matt Hardy and Private Party jumping Christian before Jungle Boy hit a huge dive to make the save. No fans for this one; it was apparently after Double or Nothing! Other than taking place in the void it was a good segment.
Leyla Hirsch defeated Robyn Renegade after submitting Renegade with the Cross Armbar. This match was notable for the big pop Leyla Hirsch got. It was really nice to see and unexpected considering this was her first time performing in front of a huge AEW and she hasn't been given huge angles yet. Even still the crowd really responded to her, so clearly she's doing something right. She did a lot right here too in a borderline match with a game Renegade. The youngster has looked good in her limited appearances and she and Hirsch clicked very well here with some nice back and forth action. With a few more minutes this might've been a good match. As such it just missed. ** ¾ 
The Varsity Blondes cut a promo on Chaos Theory. Don't worry; their hair was perfect. I don't know what I said that either.
Thunder Rosa defeated Rekha Tahaka after submitting Tahaka with the Pervuian Neck Tie. You know I thought Leyla Hirsch was over, and then Thunder Rosa came out and Daily's Place flashed back to the moment where Cage superplexed Hangman Page onto the ramp last night. She was Negro Casas in Arena Mexico over I tell you.
The best thing is she came out with such fan support and then backed it up by having a good match with Tahaka. Definitely wasn't expecting that when I saw the match on the marquee. That's the ability of Rosa at work there. She always gets the best out of opponents and in this one she accentuated the positives of Tahaka, who has shown promise before but looked really good here with her striking. The pacing was good, the crowd was into it; very strong stuff. Barely enough for me to cross over the finis line to "good." ***
Pentagon and Alex Abrahantes cut a promo on the Young Bucks to hype PAC/Pentagon vs. the Bucks and Pentagon's match with Jack Evans on this show. Entertaining stuff as always. Too bad Jack is going to run over Pentagon later but hey; what can you do?!
Brian Pillman Jr. & Griff Garrison (The Varsity Blondes) defeated Luther & Serpentico (Chaos Project) after Pillman pinned Luther with a Springboard Clothesline. The crowd was very into the Varsity Blondes here; I'd  say it's a combination of the "who the f**k is Griff Garrison?!" skit from BTE, Pillman Jr. being so sympathetic on Dark Side of the ring and the two being a pretty good team. It does at least show people besides me have been watching these shows during the pandemic. In any event this match was surprisingly good, and yes I say surprisingly because Luther was involved. Fortunately he played his part well, Serpentico was predictably very good, the Blondes worked with a ton of energy and I liked the old school structure of the match. Julia Hart was also very strong at ring side yet again. She may actually be the smartest face manager in the history of wrestling, surpassing…wait, there are no other candidates. Anyways, very good match! *** ¼ 
Dustin Rhodes came out into the empty arena and cut ONE HELL OF A PROMO on Nick Comoroto to set up the Bullrope Match this Friday on Dynamite. Dustin doesn't get to do these often but when he does he knocks them out of the park and he did so here talking about how Comoroto lacked passion and how he'd Bulldog his ass to hell. Worth going out of your way to see.
Nyla Rose & The Bunny defeated Big Swole & Red Velvet (Big Red) after Rose pinned Swole after Bunny hit THE POWER OF THE PUNCH! Somewhere William Regal approves. In fact we have live footage of him doing so right here. 
This was solid stuff but the match honestly peaked prior to the bout when Vickie Guerrero got on the mic and asked "where her cougars were at?" And yes, one woman in the crowd did screech as loud as she could. Legend. Like I said, the rest of the match was solid stuff. It was sloppy in spots, particularly one sequence where Allie, Swole and Rose seemed to be on three different pages, but there was plenty of strong moments too. Swole (who was quite over) had a nice hot tag, Nyla Rose is always quality and Red Velvet looked good for what felt like the three minutes she was in. The Bunny was also there; she's been a lot better recently but this definitely felt like a match where this was more the old Allie and less the new Allie. Those are the breaks sometimes I guess. Not bad, but nothing you'll remember, unless you're like me and you remember Vickie Guerrero's line. ** ¼ 
Joey Janela was interviewed by Alex Marvez backstage where he once again explained that a migraine kept him from helping Sonny Kiss, referenced his Jelly Nutella nickname given to him by Jim Cornette and told Marvez to meet him at a place called Big Mami's Milkers in Miami. Also more talk about Bad Boy Summer and Janela blowing Marvez off. Needless to say I loved this. 
Penta El Zero Miedo defeated Jack Evans after pinning Evans with the Package Piledriver. Good to know that my statement about Jack wiping Pentagon off the face of the earth aged gracefully. Well at least it wasn't in this review. Wait…IT WAS IN THIS REVIEW?!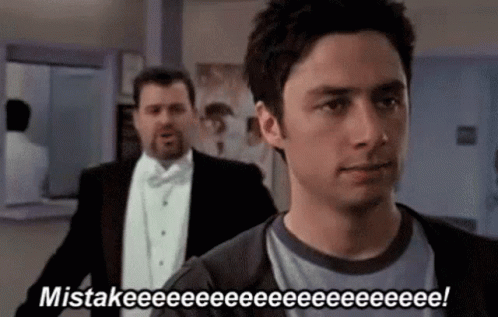 Let's be real sports fans; this match had former Lucha Underground star Pentagon taking on former Lucha Underground star and FIFA Champion Jack Evans. The only way this was getting less than *** ½ stars is if a comet hit the ring while they were wrestling, if it ended in two minutes or if Angelico came out without the bowler hat. None of those three happened and thus this match was borderline great. Pentagon was super over, Jack was in full Jack mode (he even monologued) and the two, as expected, clicked. I honestly can't recall many matches they had against each other in Mexico (at least one on one), so this honestly may have been their best work together. It was certainly their best work involved Jack doing a Space Flying Tiger Drop to nowhere and Pentagon doing everything to cave poor Jack's head in. Them the breaks! In any even this was a lot of fun and it was great to see Jack back. *** ¾ 
Tay Conti defeated Ashley D'Amboise after pinning D'Amboise with the DDTay. The highlights of this one were a) Tay Conti doing the same dance you see in one of those "I Regret Nothing" gifs during her entrance because she was so excited to see fans and b) Tay Conti getting a huge pop. Needless to say I think things will be fine for her with the crowds involved. Beyond that this was basically Tay mowing poor D'Amboise down. I don't think D'Amboise got any offense in, which on the one hand was disappointing because she has shown some promise. On the other hand Tay is awesome and her beat down of D'Amboise was similarly well done. It'll be interesting to see if she'll be next in line for Britt Baker as a challenger or if AEW will save her getting a shot. I'd personally save it considering Tay and Kris Statlander are the two best candidates to eventually beat Britt but I'm not Tony Khan. Imagine if I was though? Jack Evans world title pushes for everyone! But yeah; good squash. * ¾ 
Jungle Boy defeated JD Drake after submitting Drake with the Snare Trap. There were a few surprises with this one. First, Jungle Boy, he who got a monster pop for winning the Casino Battle Royal, somehow got an even bigger pop here, on a show taped two days before Double or Nothing. That would be the wildest thing about this whole ordeal, except the Wingmen also got a pop coming out to the ring. THE WINGMEN!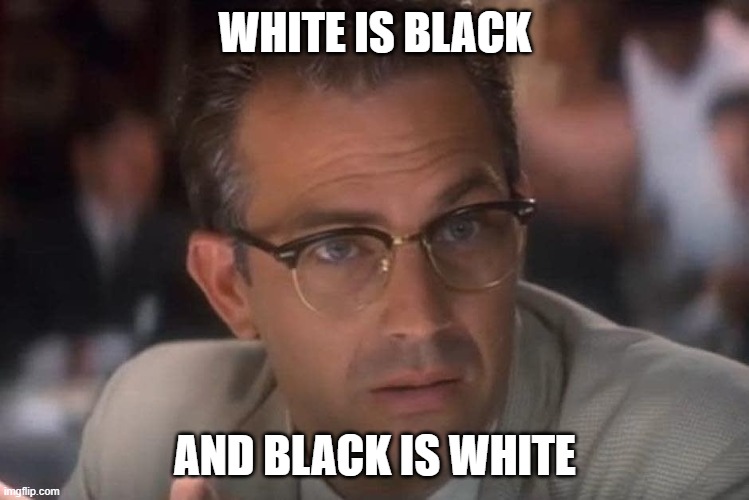 Frankly the least surprising thing was this match, as the kids call it, slapped. I mean it was JD Drake and Jungle Boy so why wouldn't this be good? It was exactly the well paced, back and forth battle you'd expect, with Drake playing the role of Stan Hansen and Jungle Boy playing the role of plucky babyface getting hit hard by Stan Hansen, all before making a comeback. In between we also had some Wingmen interference and Marko Stunt acting like he just stumbled onto Tony Montana's coke stash. Throw in the crowd being super hot for this one and it was a massive success. And to think Jungle Boy has one more match on Dark tomorrow. Pretty soon we're going to be changing the phrase "Negro Casas in Arena Mexico" over to "Jungle Boy in Daily's Place" over if he keeps this up. ****
And with that I am off to get a glass of chocolate milk. Oh and watch new episodes of Lucifer. TILL WE MEET AGAIN (SPIDER-MAN)!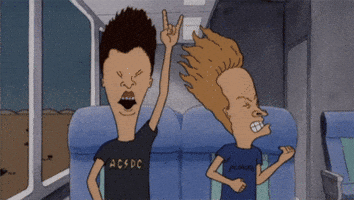 Please change disks to continue…
Folks! We invite you to also follow us through our official social media accounts:
© 2021 AEW
RELATED NOTE: AEW Dark: Elevation Episode 12 (05/31/2021)