The week has begun anew sports fans and that can only mean two things; AEW Dark: Elevation is on and I will be struggling at 11 p.m. EST to choose between watching Buffy the Vampire Slayer (season five) or Angel (season two). I'm rotating back and forth between the two, but you never know what one will be preferred at the given time. Either way I'll be throwing darts at a Joss Whedon esq board while watching (ironic cause he created the shows, until you remember he's an asshole) and I'll be reviewing Elevation beforehand! And not just any Elevation, an Elevation that featured some ChocoPro talent on it. I shall say no more than that!  Let's review.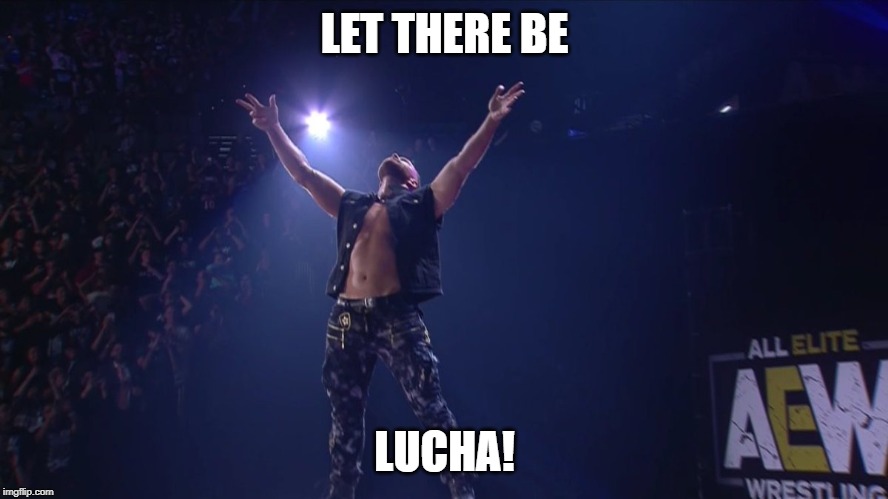 Daniel Garcia defeated Tyler Sullivan after submitting Sullivan with the Sitback Sharpshooter. Quick and, unless you were Tyler Sullivan, painless. The local Sullivan was well liked by his hometown crowd, Garcia was booed and it meant little as Garcia basically laid waste to him save for a couple of strikes and then tapped him out. Good way to make Garcia look strong going into Rampage this Friday, but otherwise this was total annihilation. * ½ 
Jora Johl defeated Kai Herro after pinning Herro with the Bicycle Kick. It's Jora Johl's first AEW win! And all it took was Matt Hardy recreating the Rick James skit from Chappelle Show to make it happen.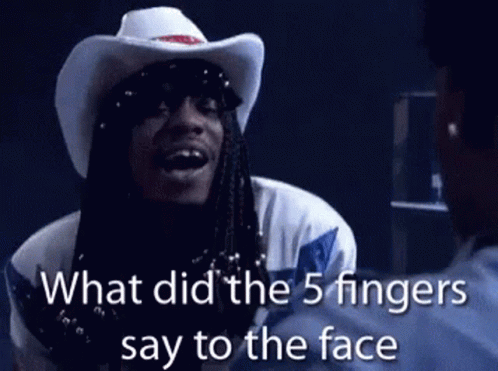 This was another quick one that the crowd was once again into. They really liked Herro, who came out with a Fanny Pack on and thus far got the first ever "Fanny Pack" chant in wrestling history. He also got to control the match until Matt slapped Jora, which led to Jora snapping like 1990's Bob Backlund and just ruining poor Herro. The Bicycle Kick in particular looked vicious. Johl has showed potential in past AEW appearances and it's nice to see him get a win to a) further his stuff with the HFO and b) show that he'll be sticking around. Largely a squash but it did its job well. * ¾ 
Emi Sakura defeated Ashley D'Amboise after pinning D'Amboise with a Welcome To Chicago, Motherf****r style backbreaker. Or in other words, the Double Arm Backbreaker. This was solid pro wrestling and exactly the type of match someone like D'Amboise should be having. You can tell she's got a ton of potential and it's all about getting the reps with the right people. And you can't do much better than Emi, who is a world class pro and showed why here. The structure of the match was great, D'Amboise was allowed to shine while putting Emi over and they never stretched things too far out of the comfort zone. Oh, and LULU PENCIL WAS HERE TOO! If you're a ChocoPro fan this was a big win for that alone. Hell overall this was a big win, even if it wasn't a traditionally great match. ** ½ 
Diamante & Nyla Rose defeated Big Swole & Julia Hart after Rose pinned Hart with the Beast Bomb. This was a really well done tag match with a tremendous performance for Big Swole. I know Reddit likes to pretend Swole is an awful worker (they also apparently believe Red Velvet is bad because she had a few bad moments on Dynamite last week), so I'm thrilled she made them look bad by having a dynamite performance here. She was super smooth, showed great intensity, busted out an awesome twisting headbutt and between the three tapings AEW did Wednesday got herself over more than any of the performers that appeared on Dynamite. Just an awesome performance. Not far behind her were Diamante and Nyla Rose, a first time team that worked like they had been teaming for years. They had tremendous chemistry and showed off some nice teamwork; definitely a team to watch out for if AEW brings back the Deadly Draw tournament. Julia Hart was the odd girl out, but that seemed to be by design and she was overall just fine in her role. I would like to see Swole get one over Diamante eventually, but Diamante did cheat again here (knocking her out with a chain) so the feud will continue, and given how good it's been I have no issue with that. A very good tag match. *** ½ 
Matt Hardy and Jora Johl were backstage and Matt was OVER THE MOON about Johl getting his victory. It then turns into an ad for AEW being on TV in India and Matt promising to turn Johl into a big star in India so both guys can make a ton of money. I laughed!
Dante Martin defeated Adam Grace after pinning Grace with a Death Valley Driver variation. This was another quick one that was most notable for Dante Martin almost slipping when going for his double jump moonsault on the ropes. Luckily Martin is the bomb and he regained his balance just in time to hit the move, making him look even more impressive than if he had hit the move clean. The kid is a superstar sports fans, get used to it. Other than that there wasn't much to it, but Dante got the win so that's all that matters. * ½ 
Thunder Rosa defeated Laynie Luck after pinning Luck with the Fire Thunder Driver. I have not mentioned Eddie Kingston's wonderful commentary yet in this review, so it only feels appropriate now to bring up that he mentioned he didn't like Thunder Rosa here. Granted it's because he doesn't like anyone, but still; watch yourself Eddie! Need I remind you Dave LaGreca once said that about Thunder Rosa and look what happened to him!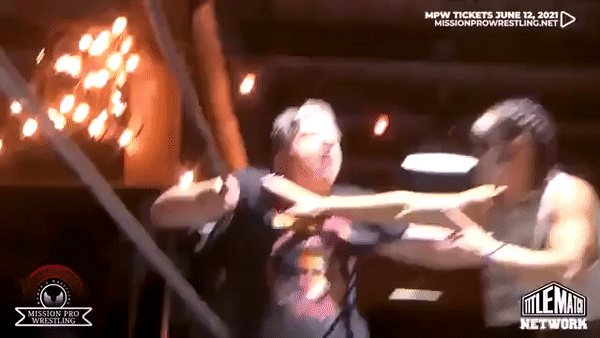 This was a borderline good match here that honestly just lacked time. Laynie Luck, who made her debut in AEW last week in Chicago, is a very good independent worker who has experience in the past with Rosa, so this match was a natural fit for both. They gelled well, worked hard and really were only held back because of the time limitations. It was interesting to hear the commentators point out Thunder Rosa potentially winning the Casino Battle Royal this Sunday to play off the history between her and Britt Baker. That would seem to suggest victory for Rosa, only it seems like that match is a ways off. Guess we'll see! Either way she was on point, as usual, here and these two would've had one of the better matches on the show if it had gotten five more minutes. ** ¾ 
Jade Cargill and Mark Sterling appeared to announce Jade was going to be in the Casino Battle Royal this Sunday and that she was going to win. That generally doesn't work out when one says that so we'll see what happens! 
Brian Cage defeated Anthony Bowens after pinning Bowens following a Drill Claw where HE CAUGHT BOWENS OUT OF MIDAIR IN A SUPLEX POSITION! I blame Champ Julius on Twitter for saying Cage wasn't a good babyface; it willed this awesome finisher into existence the same way George Lucas willed Rise of the Skywalker into being the worst Star Wars movie anyway. But enough about nerdom! This match was good even before the awesome finish. Anthony Bowens has really looked good since Max Caster was put in timeout and this was another strong performance here against another quality worker in Cage. I liked that he also got to show off some of his athleticism for a change too, as Bowens generally is more power/technical based. After the match Powerhouse Hobbs and Hook (who were on commentary) came down and attacked Cage, while Ricky Starks watched on. Good match and good set up to the Hobbs-Cage match Wednesday. ***
Hikaru Shida defeated Heather Reckless after pinning Reckless with the Falcon Arrow. SHE DID THE DEAL! This was a good match that was also a weird match. Hikaru Shida is for sure a babyface, so it struck me as odd that she worked the start of this match a little heelish, taunting Reckless for being small when teasing a test of strength contest. A few minutes later she was back to being a babyface like nothing happened. Like I said, weird. It was still a good match though. Reckless sells really well and my goodness Hikaru Shida is just great. How she hasn't appeared on Dynamite since losing the title is very odd and hopefully something AEW rectifies this week. Seriously guys; rectify it this week. Shida is too good to not be appearing on a regular basis, and it showed here with how she was able to, once again, have a strong match with a worker many people don't know. ***
Fuego Del Sol & Sammy Guevara defeated Luther & Serpentico after Guevara pinned Luther with the GTH. That may have been the finish, but let's not overlook the fact that Fuego hit Serpentico with the Tornado DDT at the exact same moment, prompting Milwaukee to pop louder than Arena Mexico when Negro Casas gets in the ring. Guevara gets Fuego signed and already he's seeing Fuego steal that thunder.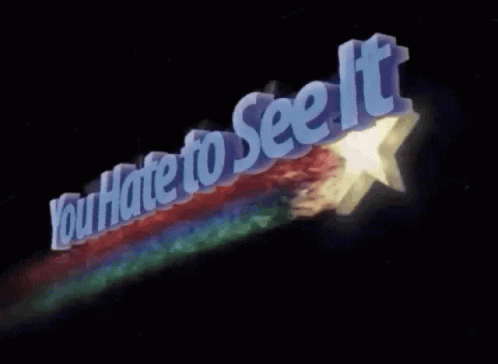 This was another fun match if you take away the fact that Sammy tried his double jump cutter and poor Luther fell backwards instead of forwards. So I guess it became an uppercut! Other than that it was hard not to like this one. The Luther/Serpentico act remains as entertaining as ever, Fuego and Sammy were a really effective unit (not surprising in the slightest) and both guys shone individually. I'm not sure how I feel about them being a long term tag team as Sammy certainly seems primed for a singles push (he got a huge ovation making his entrance), but for this occasion it was fine, and both he and Fuego got some cool moments in. And Fuego got his second win! HE'S 2 FOR 40! Still a better batting average than Gary Sanchez these days. *** ¼ 
And with that I'm off to beat the Fire Temple in Legend of Zelda: Ocarina of Time. TILL WE MEET AGAIN!
Please change disks to continue…
Folks! We invite you to also follow us through our official social media accounts:
© 2021 AEW
RELATED NOTE: AEW Dark: Elevation Episode 26 (08/30/2021)