Sports fans, I don't have all day to bargain with you, so I'm going to make this short and sweet. I'm feeling good, I'm in the writing groove and thus we are getting a second straight day of reviews with the AEW Dark: Elevation review tonight. Good stuff, very good stuff I know. In fact I dare say it was better than the show, which was fine but outside of a few matches was more solid than blow away. Hey; them the breaks I suppose. But never mind the breaks. Let's review!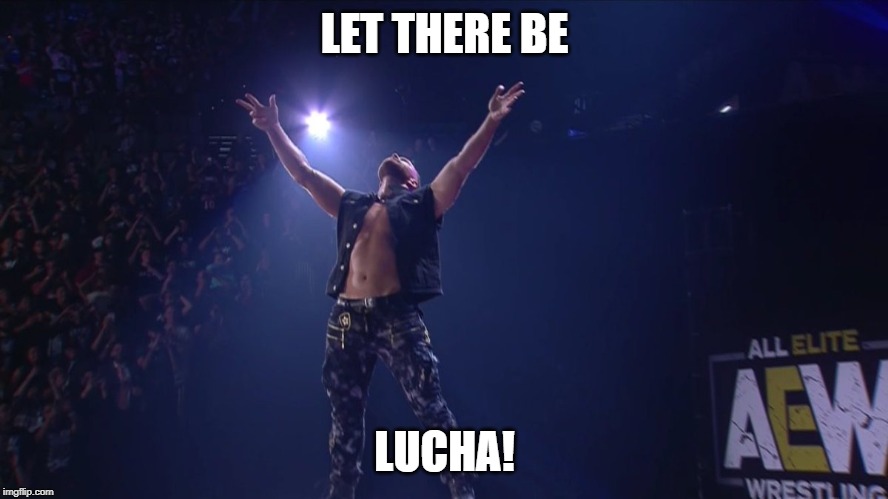 Eddie Kingston, Penta El Zero Miedo and Alex Abrahantes start the show off with a promo talking about how they're going to clip their wings at Casa de Penta! I believe Lucha Central head honcho Kevin Kleinrock has been to Casa de Penta and I'm told it's a lovely place! Too bad it won't be for JD Drake and Cezar Bononi!
Lance Archer wiped Zachariah off the face of the earth, and then he won the match with the Blackout. I had more offense in this match than Zachariah and I was sitting here on the couch chewing gum. That's how bad it went for him. At least he bumped his ass off for Archer, though then again Archer is such a beast that maybe that part was involuntary. Who can say for sure? If nothing else Archer remains one of the best squash guys in the business and looked awesome here, though it was a smidge concerning to see his crowd reaction be only okay, especially compared to others on this show. Hopefully that's different for the Moxley match on Wednesday. That aside, this was a delightful squash. * ¾ 
Chuck Taylor & Orange Cassidy (Best Friends) defeated Luther & Serpentico (Chaos Project) after Taylor and Cassidy pinned Serpentico while Luther was pinning Seprentico after Cassidy hit Luther with an Orange Punch while Luther was carrying Serpentico. Somewhere somebody is reading this out loud to someone in another room and that person listening is going "can you read that one back to me again?"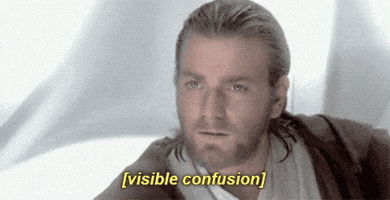 If you like comedic wrestling then this was a ton of fun. Cassidy and Taylor (who got a Chuckie T chant) were super over with the people, which brought the match a good amount of energy, and the fans were even into Luther and Serpentico to a degree. How could I tell this? Because the fans were yelping with Luther when he was doing his weird screeches. How far we have come for the fans to be reacting that way towards Luther of all people. In between all that we got the usual Luther/Serpentico shenanigans, good wrestling from Taylor and Cassidy doing what Cassidy does best; very little at a high level. All in all a delightful time. ***
Hikaru Shida defeated Dulce Tormenta after pinning Tormenta with the Katana. This was not good sports fans. Hikaru Shida, to me, is the best worker in the AEW Women's Division and has delivered time and time again against unproven or green talent. Sadly this match was nowhere the level of those performances. It wasn't Shida's fault; she tried her best and had some impressive moments, especially when she broke out a Canadian Backbreaker into a Facebuster spot. Tormenta, who comes from a lucha family in El Paso, Texas, just had nothing. I don't know if it was nerves or something else but her timing was off, she wasn't anywhere close to crisp. Whatever way you want to slice it it wasn't a good performance on her part. Unfortunate given the situation, but those are the breaks unfortunately. So yeah; skip this one. * ¼ 
I missed the content here because I had the segment on mute typing up the review of the last match, but Mark Sterling and Jade Cargill were meeting with a film executive about a deal, continuing that story of Jade trying to break into movies and such. Everyone was happy afterwards so it seemed like it went well! Good for Jade; hopefully she can play Storm in an X-Men movie given how much she models herself after the character. 
Powerhouse Hobbs defeated Lucas Chase after pinning Chase with a Spinebuster. The Archer match lasted longer than this one, which tells you all you need to know. Hobbs looked impressive and Chse, a Dustin Rhodes trainee, was also there. I don't know, he just came off as really green to me. That makes sense though; he is a trainee after all. At least it was quick, Hobbs won and the Texas crowd got to see Ricky Starks yet again before the night was over. 
Frankie Kazarian defeated Baron Black after submitting Black with the Crossface Chickenwing. This match didn't feel too hot, and then I realized I had the volume on low, turned it up and realized the crowd was into this.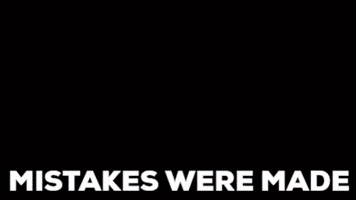 This was a solid match that would've been even better if it got some time. Everyone knows I love Baron Black and he looked great here, getting a lot of his stuff in on a very giving Kazarian before Kaz took control in the back half to get the win. It really was just a case of them not getting enough time, and that was largely because AEW used this match to set up a Kaz-Doc Gallows match on Dynamite next week. After the match Brandon Cutler came out to attack Kaz, messed up because duh, that's Brandon, and Kaz beat him to a pulp until Gallows came out to lay the Elite Hunter out with a Big Boot and a Two Handed Chokeslam. Nothing earth shattering but a good, simple angle to set up a match that should be alright this Wednesday night. ** ½ 
Backstage Powerhouse Hobbs cut a promo on Brian Cage, basically warning Cage not to come back unless he wanted another ass kicking. Seems like Hobbs will be the one Cage goes after first as he tries to get his revenge on Team Taz, at least based off this segment.
Jungle Boy defeated Angelico after submitting Angelico with the Snare Trap. A sad day; Angelico, the submission expert, submitting. What is the world coming to? The finish aside (and really, it's only a big deal because Angelico is my guy) this was fantastic stuff. Jungle Boy was red hot with this crowd, Luchasaurus was red hot with this crowd even though he just skulked around ringside and even Angelico got a pop while doing his dance! It all made for a good combination heading into the match and then the two got in there and predictably wrestled really well. Angelico honestly feels like he's on the verge of having something; the mat work is getting over, his dance is getting over, he's got the charisma and his matches are always quality. We'll see where it goes but there's potential for him to break out. Jungle Boy has of course already broken out and is great all the time, so this match wasn't anything out of the ordinary for him. Throw in the hilarity of Private Party dancing to Angelico's theme and this was, to this point, easily the best thing on the show for me. **** 
Red Velvet defeated Julia Hart after pinning Hart with a Scissors style Overdrive (Paul Wight called it A Slice of Cake and I think that name could really work). The highlight of this match was Julia Hart doing a Twisted Bliss, which will for sure draw a reasonable reaction in the same way Ricochet doing a move the Young Bucks and Cinta de Oro did just yesterday. Actually it'll probably be something more like this.
This was surprisingly ambitious and, given Hart's experience level, surprisingly good. Julia Hart clearly has a ton of potential, but she also seems to get a little bit better each time I see her. The rough edges are still there but she's gotten to the point where she's expanding her offense each time out, doing more stuff like the Twisted Bliss and doing complicated stalemate sequences with Velvet involving splits. That part really stood out early on and helped get me invested in the match, and from that point the pace of the match never lagged. Big ups to Red Velvet here. She's stepped up in every situation she's been called into and she did a hell of a job shepherding Hart here while also showing off her own ability (and some new moves of her own). I liked her doing the suicide dive again after the last one was a bit dangerous. I'm a believer you always try something like that again to make sure you don't scare yourself off from doing the move, and she clearly subscribes to the same belief. Credit to her and to Brian Pillman Jr., who did a good job catching her on the dive. This was a good match. *** ½ 
Billy & Colten Gunn (Gunn Club) defeated Brock Anderson & Lee Johnson after Colten pinned Johnson with a Small Package. There's an argument that could be made that Colten was grabbing Johnson's tights on the pin, though you could also argue he was trying to get a grip for the pin and just happened to grab Johnson's pants in a compromising position. Either way Johnson wasn't happy with either Colten or Billy afterwards so maybe the Gunn Club are turning. Won't that be something? Match was fine. Lee Johnson looked great, Brock Anderson didn't do a ton, Colten was solid and Billy was super over. That's pretty much it! ** ¼ 
Luchasaurus defeated Fuego Del Sol after pinning Fuego with a move where he flipped Fuego out of a Chokeslam position and then kneed him in the face. Now that's a move right there! You've got to feel bad for Luchasaurus here. He was one of the most over guys just standing at ringside earlier and here he was booed because Fuego Del Sol was getting Negro Casas pops on the other side! Might be a sign to to get Fuego's name on a contract soon TK. The match didn't go long enough to be good but Fuego is super over and Luchasaurus was a great contract for him, so the energy level was up and the action worked. Another solid stuff. GET FUEGO SIGNED TK! ** ¼ 
Dante Martin defeated Shawn Dean after pinning Dean with the Flipping Stunner. The ring action was borderline good, but the crowd reaction as lacking. A pity because Dante Martin is a star in the making and is exciting enough that you think he'd get a reaction. I guess fans aren't that used to him yet and along with Shawn Dean not being that established fans it led to fans having a hard time getting into things. Still the ring work was what you'd expect. Dean is a really underrated worker and Martin is one of the most exciting talents around these days. They had a few moments where you could see Martin is still a bit raw, but overall the action was crisp, Martin had some spectacular moments (albeit none like the rana he hit on Rickey Shane Page last week) and they worked hard. Just needed a hotter crowd. ** ½ 
Serena Deeb & Tay Conti defeated Jasmine Allure & Vertvixen after Deeb submitted Allure with the Serenity Lock. What a unique team Tay Conti and Serena Deeb are huh? Wonder if that's a sign if AEW's women's tag team tournament is making a return. This match started out with Tay Conti coming out to a huge pop and ended with Serena Deeb getting a huge pop after delivering a Suplex/Indian Death Lock combination spot late in the proceedings. So that worked out. Everything in between was fine. Tay Conti wasn't as smooth as we've seen her be but she continues to try and up her game and give a good effort and Serena Deeb remains just a complete force in the ring. We need more Serena Deeb on the TV. It was nice to see Allure and Vixen back as well; they had good moments during the Jacksonville tapings (especially Allure) and they worked hard here as well. Another solid match. ** ¼ 
Eddie Kingston & Penta El Zero Miedo defeated Cezar Bononi & JD Drake (The Wingmen) after Pentagon pinned Drake following the Lucha Underground armbreaker. IT LIVES AGAIN! Keep this in mind; this match evidently took place after five hours of Dark, Dynamite and Elevation and yet Pentagon and Eddie were so over you would've thought they were Fuego Del Sol fighting for a contract against QT Marshall. There's over and then there's as over as Eddie and Pentagon are right now. They're so hot they're hotter than Giannis in the NBA finals. 
This was very good stuff. The energy was off the charts due to Eddie and Pentagon's popularity and both guys fed off it. Eddie was the more grounded of the two, which allowed Pentagon to go nuts and continue his recent string of trying new things while still being the most awesome guy in the room (well other than his brother of course). Both Bononi and Drake were up for the challenge, with Bononi looking as impressive as he ever has while Drake got the opportunity to rub shoulders with Kingston for the first time since his AEW debut match. We also got a nice post match promo from both Eddie and Pentagon to send the crowd home happy. It was basically smiles all around. A good main event for this show. *** ½ 
And that's a wrap sports fans! Unless I don't feel like it, I'll see you tomorrow night for AEW Dark. TILL THEN!
Please change disks to continue…
Folks! We invite you to also follow us through our official social media accounts:
© 2021 AEW
RELATED NOTE: AEW Dark: Elevation Episode 19 (07/19/2021)