You may not have heard but there's a new AEW show! No not that one that will be on TV; I'm talking AEW Dark: Elevation, aka the show that appears to have ended the era of AEW Dark: The Gonzo years. Tonight was the first Elevation and it was basically the usual AEW Dark, only on Monday and with Tony Schiavone and Paul Wight calling the action instead. As such it wasn't quite as good. Schiavone and Wight did fine and I actually thought from an analytical point of view Wight was on his game. It's also clear this was their first time calling matches together and it'll be a work in progress for them (also; they just can't be Excalibur and Taz. No one can be Excalibur and Taz). Separate from that the matches were largely unmemorable, though we did get a strong open and close to the show, a nice showing from QT Marshall and Marko Stunt and a cool angle to set up a Kenny Omega match. What Kenny Omega match you may ask? You have to read the review to find out. Good thing it's starting…now.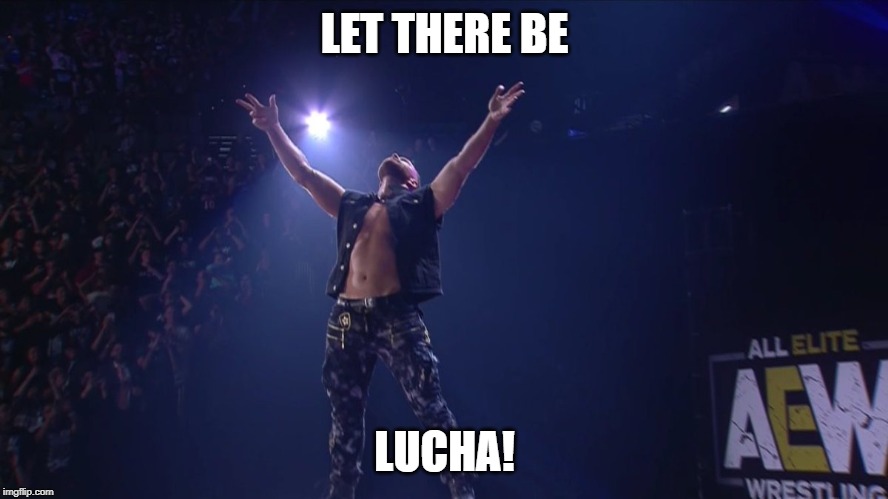 Jungle Boy defeated Danny Limelight after submitting Limelight with the Snare Trap. In terms of a first match for this Elevation show you can't really ask for more. This was great stuff. The pacing was, as expected, off the charts, the action was consistently back and forth and aside from one slip up on a rolling crab both guys were great. Honestly this was one of the few times Jungle Boy was overshadowed. He was great and the stuff he did in the final stretch were off the charts. But this was largely Limelight's show. He clearly understood the gravity of the situation and was throwing everything he had, from rope walks to Destroyer DDT's to the Soberano dive to an incredible slingshot headscissors on the apron with the help of the turnbuckle poll! Great, great performance from him; Baron Black and JD Drake need to be careful because he's coming for that King of AEW Dark spot! A great start to the show.  ****
Kip Sabian & Miro defeated Baron Black & Vary Morales after the Kipper pinned Morales with the Guillotine Swinging Neck Breaker. Solid match. The story was built around Morales and Black working over Kip, then Miro coming in and wiping them off the face of the earth. It did at least allow Morales and Black to get some stuff in and both were very good. Black in particular remains a tremendous talent who I hope gets more looks, especially on this show. The Kipper was the Kipper, and Miro continues his run of looking dominant. I liked Penelope glaring at Miro from the outside too, playing off how the Revolution tag match went down with Miro knocking her into the barricade. Nothing essential but got its job done. ** ½ 
QT Marshall did an interview where he talked about his match with Marko Stunt and ignored Alex Marvez' questions about his dissension with the Nightmare Family. I presume Marvez didn't have enough time to ask about QT fearing Fuego del Sol. That or I was asleep at the wheel. Just kidding; I'm never asleep at the wheel!
Big Swole defeated Skyler Moore after pinning Moore with Dirty Dancing. Does the return of Dirty Dancing as the finisher mean the end of Swolenko?! It better not mean the end of Swolenko. I'm going to be like David Tennant in that one gif where he's in the rain if I don't see anymore of Swole doing that Texas Cloverleaf. 
This was solid stuff. Swole showed off a more intense side of herself when she cut her promo on Dark a couple weeks ago and she carried over the intensity here in the ring. Perhaps that will help her get to another level going forward, though she's always been better than the geeks at Reddit have given her credit for. Moore, seen for the first time in awhile, was decent, showed some nice power and worked over Swole's leg okay, even if her offense was a bit basic. Like the last match it won't be something that sticks with you but it was fine while it lasted. ** ½ 
QT Marshall defeated Marko Stunt after pinning Stunt with an awesome Diamond Cutter where he reversed a Marko Sliced Bread attempt and popped him up into the cutter. This was really good! For some reason there are people who still wonder why Marko Stunt is signed with AEW; this match is why. He bumps and sells like a mad man given his size and athleticism, and he made QT look like a killer on offense. In addition to the awesome finish QT was doing stuff like a toss up backbreaker, a toss up forearm; pretty much every toss up you can name. He also gave Marko a bit himself especially on one Canadian Destroyer. Good match! Afterwards Peter Avalon, Cezar Bononi and Lil Ziggler attacked Marko while QT watched, leading to Luchasaurus making the save to set up Bononi vs. Luchasaurus on Dark. Oh…boy. *** ½ 
We get a GREAT Lee Johnson video package where he cuts a promo on his journey to AEW, his first win and trying to prove himself while being a member of the Nightmare Family. Really, really well done. Good thing they did it after QT was in the showers too; they showed the snub Johnson gave him after Lee's first win. Would've just brought up bad feelings all over again.
Tay Conti defeated Ashley Vox after pinning Vox with a Hammerlock DDT. Shout out to La Sombra with that one. FREE THE MAN VINCE!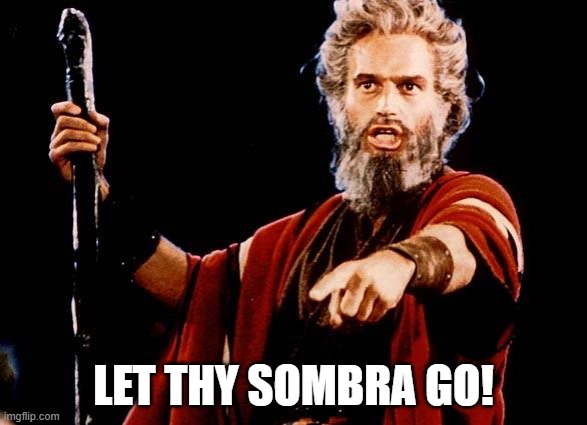 I'm a bit biased here because Vox is a Rhode Islander and I am obligated to always praise a fellow citizen of the Ocean State but this was good! I was very happy for Vox, who is a good worker that unfortunately (in my opinion) had one of her weaker showings in her first AEW appearance with Thunder Rosa. She meshed a lot better here with Tay, who continues to get better and better every time I see her. They cut a great pace, Vox managed to get a lot in and Tay's striking, unlike Warhorse, ruled ass. Also Negative One was there; always a plus. Good match. ***
Matt & Mike Sydal defeated Jorel Nelson & Royce Isaacs (One Percent) after Matt pinned Nelson after the Double Lightning Spiral. Not quite a good match but not far off. Nelson and Isaacs, the latter who has appeared several times in the NWA, were pretty decent, with Nelson in particular looking great at times with Sydal. I honestly wish they could've just had more to do; it felt like the sold most of the match, got a few double team moves and that was that. Mike Sydal was solid as usual and Matt Sydal remains one of the best. The dude really needs more to do. I'd say this was a borderline match but it felt it could've been better with more time. ** ¾ 
Powerhouse Hobbs cut an awesome promo on Brandon Cutler while Hook stood off in the distance nodding. I now need more Hobbs promos while Hook nods behind him, rocking that gray hoodie.
Red Velvet defeated Dani Jordyn after pinning Jordyn with Just Deserts (the new name for the running kick). I was honestly a bit let down from this one. Red Velvet is really good (and coming off her best performance ever), Dani Jordyn has always been impressive in her Dark appearances and on paper this match looked good. It just didn't click. Velvet was a bit off wit some of her moves, Jordyn didn't really do a whole lot and the lack of time led to this feel lacking. Also, and it's probably because the match itself disappointed me, Velvet's finisher continues to be a let down, especially when her spin kick she does as a set up looks even better. Am I the only one? Not a bad match by any means but should've been better. ** ½ 
In the greatest moment of AEW Dark: Elevation's long history, Kenny Omega interrupted a promo by Matt and Mike Sydal. I believe this ended up leading to a match being made between Matt and Michael Nakazawa (also in the scene) but I'll be honest; I was too busy marking out over the fact that we're probably getting KENNY VS. MATT SYDAL! I've only been asking for this match since the times before the Snyder Cut was known to be good. Don't let me down here AEW (Narrator: they didn't).
Max Caster defeated Daunte Martin after pinning Martin with a Flying Elbow Drop. Have I mentioned how awesome Max Caster is? Not only does he do a CMLL style foul in every match now but the pre-match raps just keep getting better and better! John Cena may legit have to come to AEW just so we can find out whether he or Caster is the better rap. Come on John; do it! DO IT! Separate from all of that was a good match too. Caster looked a lot better here than he did in the ladder match at Revolution (unfortunate considering that match was, you know, far more important) and Daunte is a potential superstar. He's so athletic that he makes a tope con hilo, a move I've seen a million times, look like the greatest thing since "Angel's Wings" by Social Distortion. Good match; I expect we'll see this many more times over the years in AEW and it'll be better each time. ***
Abadon defeated Ray Lyn after pinning Lyn with Cemetery Drive. CRANK THAT MCR UP BOYS AND GIRLS!
This was our first squash of the evening; kind of surprising given some of the match ups. On the one hand I was disappointed not to see more of Lyn, who I've seen work on Sam Adonis' previous indie shows where she looked pretty impressive. On the other hand Abadon probably should keep squashing people till her next feud so the result made sense. It was well done at least; Lyn sold the fear well and Abadon, over her last few performances, has shown some pretty good improvement. She's still not all the way there yet (there were a few iffy moments here) but she's definitely evolving into a better worker the more time goes by. A match that did its job, even if I wish Lyn had more to do. * ¾
Powerhouse Hobbs defeated Brandon Cutler after pinning Cutler with the Emerald Frosion. This was SHORT; I honestly expected that, but not the part where Hobbs and Cutler basically went 50/50. I think if you're going to go that short it would've been better for Hobbs to just run Cutler over, but then again that just may be me. Either way this was too short to really get into it and what we got wasn't all that memorable. * ½ 
Diamante defeated Leila Grey after pinning Grey with the Code Red. This was significantly better than I expected. Diamante can be hit or miss in singles action and Leila Grey's first Dark appearance wasn't impressive in the slightest. As with a lot of talents though Grey was a lot better the second time around; she's green, but she showed some decent athleticism, decent striking and just looked a lot more comfortable. Definitely looked like she found her sea legs in this match. For her part Diamante was really good. Everything was smooth, she had some awesome clotheslines to Grey while the latter was seated and the Code Red looked great at the finish. I don't think it went long enough to be great but I'd dare say this was a borderline match. I wasn't expecting anything even close to that. ** ¾ 
Isaiah Kassidy & Marq Quen (Private Party) and The Butcher and the Blade defeated Brick Aldridge, Carlie Bravo, David Ali and Dean Armstrong after Blade pinned Ali after Drag the Lake. What the hell is it with all these Rhodes Islanders taking the pin AEW?! Are we a joke to you or something? ARE WE?! 
Basic squash here. We saw enough to see that Ali, who has impressed on Dark before, is good and this Brick Aldridge guy looks like he's going to be really impressive with more seasoning though. Overall this was all about Private Party doing double teams, Big Butch and the Blade coming in to finish the job and then Matt Hardy screaming because he's upset he lost all his money to the Hangman. Another match that did what it needed to do I suppose. * ¾ 
Matt Sydal defeated Michael Nakazawa after pinning Nakazawa with a Roundhouse Kick after pulling down Nakazawa's pants. You hate to see it for Nakazawa. Short but solid match. Nakazawa took it seriously and Sydal is, you know, Sydal. The big stuff was what happened after the match, with Omega coming down, attacking Sydal and then declaring their match was happening right now. Omega quickly hit a One Winged Angel and declared the match over; this led to Tony Khan coming out, pointing out that this is now the second agreement Kenny has walked back on. As such we are now getting Sydal vs. Omega on the March 24 Dynamite; if Sydal wins he gets a title shot. YES! YES!!! AEW HAS DONE THE DEAL! Time to party in the streets over this one. 
Riho defeated Maki Itoh after pinning Itoh with a Sabato (Double Knee Strike). Tied with the opener as the best match on the show by a wide margin. Honestly if AEW had kept this show to this match, the opener, the QT-Marko match and the Sydal/Omega angle this would've been a complete home run. That's how well all that worked. Instead it's like one of those ground rule doubles or something. Maybe just a regular double? What the hell am I even talking about?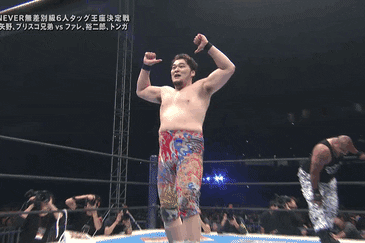 But yes; great match here. I presume all the people who think Maki Itoh sucks were busy doing their laundry during this match and thus missed that she can in fact wrestle. It's still not her strong point (that would be the charisma and all) but by keeping the shtick at home and focusing on wrestling she showed a lot more than she had in any of her multi-person tags or even her match with Ryo Mizunami. The DDT's looked great, the Kokeshi's were well done and some of her submission spots were awesome; we can say Maki Itoh does a Liontamer better than Christ Jericho these days! It definitely helps that Riho is one of the best in AEW and her performance was top notch here, feeding for Itoh all match and getting in offense when she could. The fact that Itoh is so small helped make Riho's offense look even more impactful. A great main event. If this is the last of Itoh in AEW for now then she went out on a high note. ****
That'll do it sports fans! See you tomorrow for AEW. Till said time, get excited for ExpoLucha Virtual 2021 and try not to be too shocked about the Snyder Cut being, you know, good.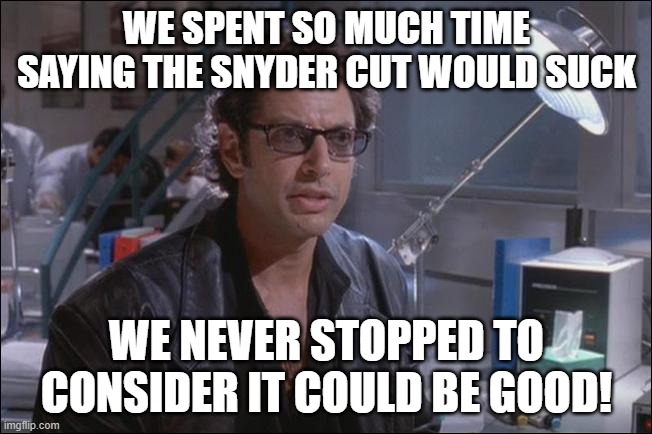 Please change disks to continue…
Folks! We invite you to also follow us through our official social media accounts:
© 2021 AEW
RELATED NOTE: AEW Dark: Elevation Episode 1 (03/15/2021)