Hey everyone! I'm finally back in that reviewing groove and here to give you some thoughts on tonight's AEW Dark. It's been a week since the last review; some of it is because of work kicking my ass, some of it is me not being able to find the time to review Dark, Dark: Elevation, AAA or BASED CHOCOPRO, and some of it is because last week sucked personally and made me not want to write as much. Those are the breaks. But I'm back for tonight and ready for a good time, which AEW Dark thankfully provided with a good, if very quick, show. In the worlds of Whistler, you'll see what I mean.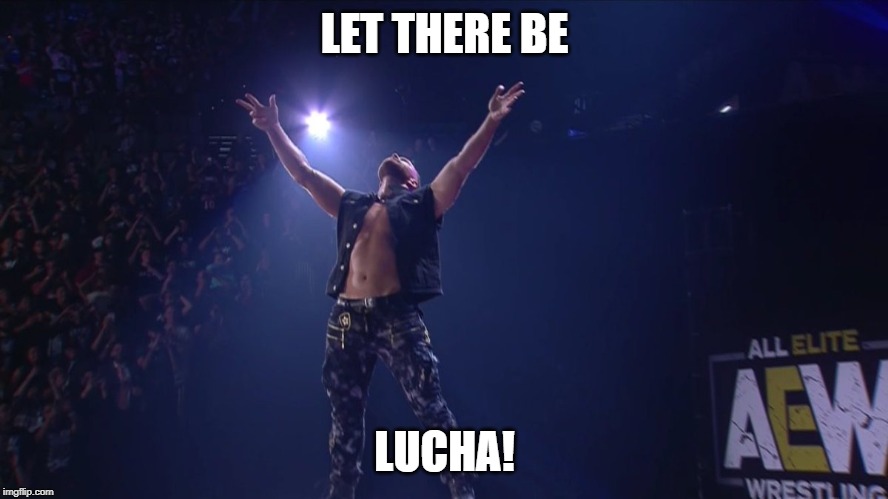 Ethan Page defeated Danny Limelight after pinning Limelight with the Ego's Edge. You're going to see a recurring theme in this review where I say a match was good and would've been even better if it got more time. And guess what?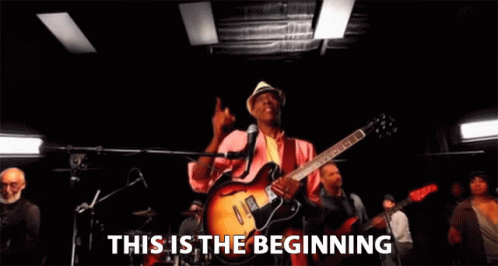 Like this was a lot of fun while it lasted. The contrast between the two was great, with Page working a big man style while Limelight did his livewire act in order to keep up. The result was some really creative sequences from Limelight, some nice, snug strikes from Page and some nice back and forth action. And then Page ran him over with a Shoulder Block, bit the Ego's Edge and that was that. Serious bummer. A few more minutes of Limelight doing some more cool stuff, maybe some more back and forth and this would've been a hell of a time. Instead it was a lot of fun and then it just kind of ended. I guess they wanted a dominant win for Page or something before he and Scorp have the greatest handicap match in history with Darby Allin this Friday. *** ¼ 
Dante Martin defeated Sonny Kiss after pinning Kiss with the Standing Diamond Dust. Man, is there anything better in wrestling than Dante's Standing Diamond Dust/Flipping Stunner move? Watching it is like rewatching Miguel Montero's Grand Slam; instant pop from me. It was the perfect finish to what I'd say was the best match on this show. You could make the argument that this too went shorter than it should've, but the Flipping Stunner is such a great out of nowhere move that I don't mind it being an out of nowhere finisher. Plus everything else before this was top notch. Both Dante and Sonny broke out some really innovative moves, the pace was tremendous and the action was as smooth as they come. Dante is going to be a star before long and this was one of those matches where Sonny found some consistency to go with his great athleticism. A borderline great match in my view and the second straight gem in the past week to come from Dante on Dark. *** ¾ 
Nyla Rose defeated Charlette Renegade after pinning Renegade with a Beast Bomb. Fun fact; Charlette Renegade is the sister of AEW Dark regular Robyn Renegade. Sadly she didn't fare nearly as well as her sister as Nyla just bulldozed her here. It was at least a fun bulldoze, with Nyla breaking out the Knee Drop and Snap Suplex into said Knee Drop spot. That was pretty much all that happened, but with Nyla getting a title shot soon I think it's fair to ask if anything else needed to happen. Strong for what it was. * ¾ 
Evil Uno & Stu Grayson (Dark Order) defeated KTB & Shane Mercer (Ironbeast) after Grayson pinned KTB with Knightfall. KTB is back and he brought a friend. AND NOT JUST ANY FRIEND, HE BROUGHT THE IRON DEMON! I have been waiting for Shane Mercer to show up on an AEW show ever since he rifled Marko Stunt's degenerate brother into the twelfth row of GCW/BLP's Two Stuffed Cups and tonight the prophecy was finally fulfilled. THANK YOU BASED JANELA!
This was a ton of fun. I know; who could've guessed given who was involved? I was a little worried this would be a squash and that KTB and Mercer would get shortchanged, and frankly this was probably a lot shorter than I would've had it. They got enough time though for both KTB and Mercer to get their stuff in and look impressive. This was KTB's best work in his few AEW appearances and Mercer, as always, looked like a star. I know AEW has a ton of talent already but as a team these two are worth AEW giving a second, third, fourth, fifth and sixth look. Credit to Uno and especially Grayson here for working well with them, and Grayson looked really impressive showing off his strength against two bigger dudes. A very good match.  *** ½ 
Wardlow defeated Chandler Hopkins after choking out poor Hopkins with a standing choke. This was what the kids call total annihilation. In fact it was such annihilation that the match didn't really have time to be that impressive of a squash. It's a pity really because Wardlow rules and Hopkins is not only a great guy to squash (see his Lance Archer match) but he's also really good in his own right. They could've had a very nice competitive match in a different situation, and most importantly could've had a squash that was as cool as the one Wardlow had yesterday where he went full Brick Tamland and killed a guy. Alas AEW decided instead to have Wardlow dispose of Hopkins quick and win with a submission in order to send a message to Jake Hager before their MMA Cage Match this Friday. Boy will that be something. * ¼ 
Cezar Bononi defeated Dillon McQueen after pinning McQueen with a Pumphandle Toss. Another squash, although an informative one because it was probably Bononi's most impressive performance yet. He didn't have to do much but look impressive here, but it's quite clear he's getting more comfortable in the ring and his work is far smoother than it was even a month ago. You have to think it's all the confidence Bononi has gotten from a) getting some high profile TV matches and doing okay in them and b) having a gimmick and stable that's been a hit. Whatever the case he looked good, his finisher was great and McQueen was great selling for him. Exactly what you want in a squash. * ¾ 
Frankie Kazarian defeated Jake Hunter after submitting Hunter with the Crossface Chickenwing. I've just now realized why this match was booked. Kaz is the Elite Hunter, and Jake Hunter is a guy with the last name Hunter. Ergo, it was Hunter vs. Hunter!
A surprisingly solid match, if only because I expected it to be a complete squash. Instead Kazarian actually allowed Hunter to get some offense in towards the back half of the match because why not I guess? Hunter did look alright, although I will say the most notable thing about him was that his tights said "Mother Lover" on the back. I'm going to need some questions answered on that one. Kaz meanwhile looked good but it's Kaz; he falls out of bed and looks good. Put his underrated ability with this new character (which I like) and this new look to go with it and he and AEW may have a winner on their hands. Time will tell! At least this was a solid first match for it, even if it was with an unproven guy who had "Mother Lover" on his tights. Does he just really love his mother? Or does he love other mothers? I'VE GOTS TO KNOW! **
KiLynn King defeated Valentina Rossi after pinning Rossi with Kingdom Falls. This match actually cut out on me while I was watching it live, forcing me to go back and watch what I missed after the show! Damn kitchen TV; it always gets me. It was worth it at least because this match was surprisingly good. Given that I had never heard of Rossi before, a lot of credit has to go to KiLynn King, who if you didn't know already is really, really good! The proof was in this pudding as she went against a woman in Rossi who likely has limited experience and not only found a way to get her own stuff in but made Rossi look strong in the process. And to Rossi's credit she moved well, looked smooth, had decent offense and showed off some charisma, so it wasn't just King holding her hand though. All in all it was a good effort from her, a really strong effort from King and as a result this was an honest to Grodd good match that I would've never believed if I hadn't seen it myself. ***
Joey Janela and Alex Marvez were talking about the Nip Factory when Sonny Kiss came in wondering what the hell was going on with Janela. I can't remember everything as I have to amit I was laughing hysterically. I seem to recall Joey at one point flopping like Louie Van Gall, then blaming Marvez for making Joey act out (WHAT A BURIAL!) and maybe some other stuff. In the end Sonny decided to break up the team. Joey blamed Marvez again, but then decided it was time for them to go to the Nip Factory instead and Marvez agreed. These segments continue to be my spirit animal. Oh, and why is it called the Nip Factory? According to Marvez, because it's a factory full of nips. You can't make that up.
Billy & Colten Gunn (The Gunn Club) defeated Luther & Serpentico after Billy pinned Luther with the Fameasser. A surprisingly fun match! I wouldn't quite say it was good but given that it involved 57 year old Billy, the relatively inexperienced Colten Gunn and Luther it was almost miraculous how enjoyable this was. It really goes to show you how solid a foundation Billy Gunn has even at his age and how entertaining Luther and Serpentico's act still is after all these months. If only Luther could still work! He does enough though and Serpentico remains a really strong worker who is tremendous at getting tossed around, with Billy and Colten more than happy to oblige. A solid, and fun, tag. ** ½ 
Tay Conti defeated Willow Nightingale after pinning Nightingale with the DDTay. The only negative about this match is that it was WAY too short. If they had gone about nine minutes I think this would've been borderline exquisite. Instead it was borderline good, with only a weird schoolboy spot holding it back. Nightingale has been more hit and miss than I would've liked on Dark compared to her indie work, but she looked really good here, especially working over Tay's leg. And Tay continues to impress; she's settled into a routine during these matches and everything looks good, all while being done with confidence and some oomph. Again, needed to be a little longer but I liked what we got. ** ¾ 
Anthony Bowens & Max Caster (The Acclaimed) defeated Colt Cabana & Five (Dark Order) after Caster pinned Five with a Mic Check. My Grodd; A CLEAN WIN FOR THE ACCLAIMED AGAINST A RESPECTABLE TAG TEAM! I mean they did use the boombox on Colt Cabana's leg earlier but after that no cheating so I'm counting this one as clean. It's my review, I DO WHAT I WANT!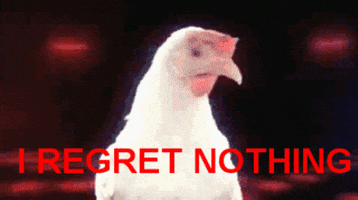 This was a good main event, especially once the shenanigans with the boombox early on were over. Cabana spent most of the match selling his leg and was thus a nonfactor, and it seemed Caster spent more time selling and coming in for quick bursts than anything else. Fortunately that meant a lot of time for Bowens and Five and both guys were really good. Five was already good when he wrestled Kenny Omega last year and you can see just how far he's come in a short time span. And Bowens is super underrated; everything he does is super smooth, his big moves are devastating (that Cradle DDT is just magnificent) and he does it all while leaving you with the impression that he's got more in the reserve and is just saving it for the right time. The sign of a damn good worker. A good way to close the show and a big win for The Acclaimed, who definitely seem like they'll be getting a tag title shot coming up shortly. ***
And with that I'm off to play some FIFA and then rendezvous with Janela and Marvez for a late night at the Nip Factory. Wish me luck. TILL WE MEET AGAIN (SPIDER-MAN)!!!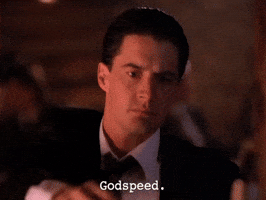 Please change disks to continue…
Folks! We invite you to also follow us through our official social media accounts:
© 2021 AEW
RELATED NOTE: AEW Dark Episode 93 (06/15/2021)