Twas the Dark before Christmas and all through Daily's Place…alright I'm stopping right there before this gets too embarrassing. AEW Dark was tonight sports fans and it was a good one. No not every match was Eddie Guerrero vs. Silver King from WCW Saturday Night 1998 but there were several matches on this show well worth your time, the always excellent Excalibur/Taz team, an excellent Waiting Room segment and, most importantly, Triplemania XXVIII headliner Pagano getting a namedrop. Alas poor Chessman didn't get the same; this is what happens when you lose the Triplemania main event kids. But yeah; good stuff. Let's now relive it for those who were out doing Grodd knows what.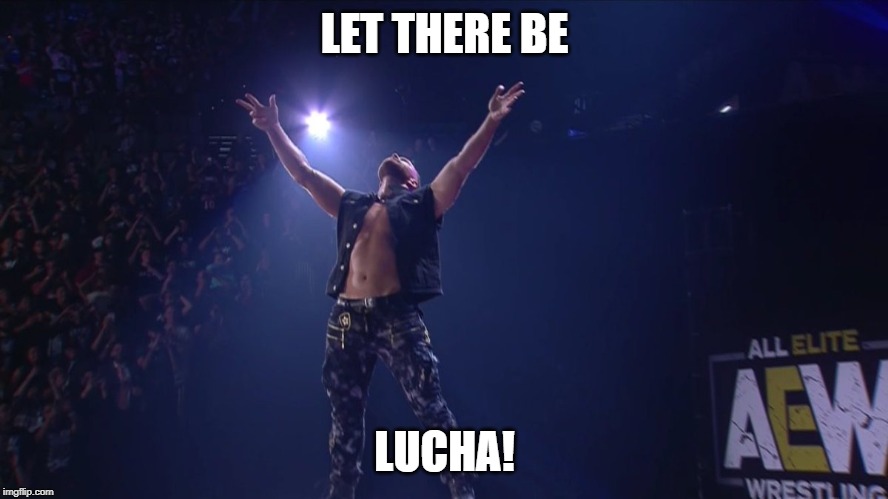 Jungle Boy & Luchasaurus (Jurassic Express) defeated Bear Boulder & Bear Bronson (Bear Country) after Jungle Boy pinned Bronson with a Lariat to the back of the head. This was beautiful! For the second straight week Bear Country came off really well; they're such a unique team in AEW with their power moves and Boulder even showed off some athleticism. Not to be outdone Luchasaurus showed some nice athleticism too (this was some of his best work in a bit) and Jungle Boy was supreme. It got a little hairy at points with guys on both teams landing on their domes (Bronson took a gnarly bump off a springboard clothesline from Luchasaurus towards the end) but fortunately everyone walked away in one piece. Borderline great match. Bear Country might be someone AEW wants to keep around. *** ¾ 
Nyla Rose defeated Tesha Price after pinning Price with a Knee Drop while Price was hanging from the ropes. Good squash. Price had some really good strikes when she got offense in early, but after that it was all Rose, whose offense looked really strong tonight. Always good to see that knee drop move too; it's easily Rose's best move and it should be used as a finish more often. Did exactly what it needed to do. * ¾ 
Miro defeated Sonny Kiss after submitting Kiss with Game Over. This was quick and that's pretty much all I can say. Sonny got a few moves, mostly got run over. It did its job I suppose but I would've liked to see these two actually have a match, considering they're both good and all. NR
The Waiting Room with Britt Baker featured Christopher Daniels and Frankie Kazarian and was the best version yet. Well other than the fact that Serena Deeb was supposed to be on it and then wasn't. The sadness was real.
The good news is her replacements, Daniels and Kazarian, made this segment a home run. They played off the finish of the SCU-Acclaimed match from last week where Kaz was notably upset with Daniels and both men ended up cutting GREAT promos on their AEW hopes, their recent failures; you name it, it was covered. It was extremely personal and extremely well done. In the end they decided to give it one more go but with a kicker; the next time Daniels and Kazarian lose, they will disband the team! Angelico and Jack Evans were in the crowd for this so it looks like they'll be getting first crack. Great segment; probably the highlight of the show honestly aside from Fenix vs. Limelight.
Thunder Rosa defeated Jazmin Allure after pinning Allure with the Fire Thunder Driver. Borderline squash. Allure is part of the Mission Pro Wrestling promotion that Thunder Rosa runs, hence her appearance here, and was basically here to sell for Rosa while also getting some offense in. She's not entirely polished but she worked hard and overall showed promise with Rosa selling really well for her. Naturally Rosa was impressive as always, though perhaps her most impressive work was when she was screaming for Britt Baker after the match. Can't wait for that one! * ½ 
Stu Grayson defeated Lee Johnson after pinning Johnson following Knightfall. Always love a finisher named after a Batman comic (while being a carbon copy of the move Bane used on Batman!). Really good match. Grayson and Johnson are fantastic workers and really strong high flyers, so it's no surprise we saw some really impressive stuff like Grayson's Springboard 450 and a Spiral Tap (called the Cancun Tornado) by Johnson. The rest of the wrestling was very strong too. It's only a matter of time before Johnson really breaks through; he's so great and is only going to get better. Grayson fist bumped Johnson after the match; I guess they're teasing Johnson to the Dark Order? We'll see; he is pals with Dustin Rhodes after all. *** ½ 
Alex Gracia defeated KiLynn King after pinning King with a Neckbreaker by the hair. By winning this match Gracia now gets to wrestle Hikaru Shida on Dynamite tomorrow. Much like the Cleveland Browns potentially winning the AFC North, I did not have that on my prediction card.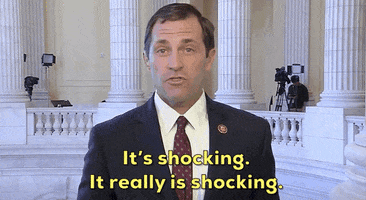 Match was okay. There was one corner spot between Gracia and King that was highly suspect, but otherwise the work was pretty good. Gracia is a really good athlete and King has turned into a very good worker. I was expecting her to win this one but I guess because she just fought Shida on Dark last week they wanted to go with someone new. It'll be a good opportunity for Gracia; hopefully she delivers. **
Peter Avalon defeated Mike Verna after pinning Verna with the Marti-Knees. This was part of…whatever thing Peter is doing. It's a big word. I'll get it before the column is over. Fun, if not necessarily good, match. Mike Verna is the former Sloan Cappice from CHIKARA and you can see why CHIKARA liked him as he's very charismatic. His wrestling was hit or miss. Some of his offense was really good and creative, other moments were less impressive (and at times he was borderline glacial with his movement). He did enough that he came off well and Avalon was entertaining as always. He also gave Verna a signed headshot at the end. Say what you will about PPA, but he is a giving man! ** ¾ 
Red Velvet defeated Vert Vixen after pinning Vixen with a Single Leg Dropkick. Honestly the only thing that's holding Velvet back is that finisher; if she used that Iconiclasm she did towards the climax as her finisher instead then she'd be golden. Alas she hasn't gotten to the point yet. Match was mediocre here, though not because of the finish. Vixen, another Mission Pro wrestler, had some impressive moments but on the whole looked very green. Maybe it was a bad night but I saw a lot more out of Jazmin Allure earlier than Vixen here. Luckily Velvet, other than her finisher, was really good (as she usually is) and did enough to keep this from being a total eyesore. * ¼ 
10, 5 and Colt Cabana (Dark Order) defeated Aaron Solow, Fuego del Sol and Ray Jaz after 10 pinned Fuego after an Elbow/Clothesline combo. In Fuego's defense, he was totally expecting to wrestle QT Marshall on this show before QT pulled the Hollywood Hogan and changed the match. Dude was totally unprepared for the Dark Order. TOTALLY UNPREPARED I TELL YOU!
Match was slightly above mediocre. Aaron Solow didn't get nearly enough time in this match, which is unfortunate because you could make the argument he was the best worker in this match (and also had past issues with 10 from Dark just a few weeks ago). Ray Jaz did and made no impression of note in his AEW debut, though he did do a nice backflip there. Fuego del Sol was the most impressive guy overall, doing some nice comedy with Cabana and teasing that Tornado DDT that still won't ever come. The Dark Order, other than Cabana, just seemed happy to be there. So-so. **
Leyla Hirsch defeated Madi Wrenkowski after submitting Wrenkowski with a Cross Armbar. Leyla has new theme music; the graphic must be coming! This was the best of the matches featuring the Mission Pro girls. Wrenkowski isn't a finished product yet herself but she seemed further along than Allure and Vixen and, most importantly, had a very good personality that came off well. She stood out as having a lot of potential with more seasoning. It didn't hurt that she was in there with Hirsch, who looked absolutely tremendous bulldozing through Wrenkowski with some nice power and ground work. The more Leyla Hirsch we see, the better off we're all gonna be. Hey that rhymed! ** ½
Austin & Colton Gunn (The Gunn Club) defeated Terrell & Terrence Hughes (TNT) after Colton pinned Terrell after a Colt 45. Solid stuff. It was great to see TNT back; they impressed in their previous two AEW Dark appearances and they helped the Gunn Club have their best performance yet. Nothing earth shattering from them but it was really good, solid work in the similar vein of their father. Austin was very solid and this was the best I've seen Colton; he seems to improve every time I see him and while he still seems like the Jannetty of the two there's certainly more there than when we first saw him. ** ¼ 
Rey Fenix defeated Danny Limelight after pinning Limelight with a Fenix Driver. Going in this looked like it was going to be the best match on the show. Once it was over it was, in fact, the best match on the show. The only thing less shocking was how mailed in my meme/gif choices were for this column.
The only negative I have regarding this match is that I wanted more when it was over. That's also a good thing because you always want to leave the people wanting more when it ends. There wasn't as much high flying as someone would've expected, which is fine because the wrestling was on point, the sequences were ultra fluid and gorramit they found time to do spectacular things anyway! There was a great strike exchange while the guys were walking the ropes (after they nearly fell off the ropes!), Limelight had a double stomp spot off Fenix' back that was jaw dropping and the springboard into the Fenix Superkick spot was Grade A, top choice MEAT! Just awesome stuff and yet another top notch performance from Limelight, who is quickly becoming Mr. AEW Dark with all the great performances he's having here. And hey, Fenix looked sharp too in the last match he wrestles before becoming AEW Champion. Did I just say that out loud? I DID! Let's ignore that and reaffirm that this match was borderline great. By the way; Peter Avalon's thing is the Pretty Peter Pageant Provocation. See; I TOLD YOU I'D GET IT BEFORE THE END OF THE COLUMN! *** ¾
Matt Sydal defeated Serpentico after pinning Serpentico with the Paige Turner. Really good! I know; you're shocked again. There may not be a more underrated worker in AEW than Sydal (who really, REALLY needs a match against Kenny Omega sooner or later) and he and Serpentico had exactly the kind of fast paced, smooth wrestling match you'd expect from them. There was also some comedy in the form of Luther, who has taken offense to Sydal pointing to his "third eye" because that's Luther's gimmick! I'd say we'd need a Sydal-Luther match to settle this…and in fact I will say it because I'm pretty sure Sydal could get the absolute most out of Luther. He's that good. Also nice to see Serpentico in another headlining spot again here. Good close to the show. *** ½
There you have it kids. Have a happy holidays till next time!
Please change disks to continue…
© 2020 Lucha Central 
Folks! We invite you to also follow us through our official social media accounts:
RELATED NOTE: AEW Dark Episode 67 (12/22/2020)