We are less than a day away from AEW Dynamite: Winter is Coming, aka Moxley vs. Omega II, aka the biggest thing to happen since Samuel L. Jackson showed up in the end credits of Iron Man. Alas that's Wednesday and tonight is Tuesday, which means tonight was AEW Dark night. And it was a weird Dark sports fans. On the one hand a lot of the matches tonight, more so than usual, were pretty forgettable, even if they served a purpose. On the other hand, most Dark's feature one, maybe two really good matches and tonight we ended up with three matches worth going out of your way to see, one of which was great. So while the low end stuff wasn't the strongest, the high end stuff tonight was really good; throw in the usual Excalibur/Taz greatness and this was once against a quality AEW Dark. If you missed it doing watching the latest episode of The Decline of Wrestling Civilization over at Lucha Central's YouTube page, here's what you missed!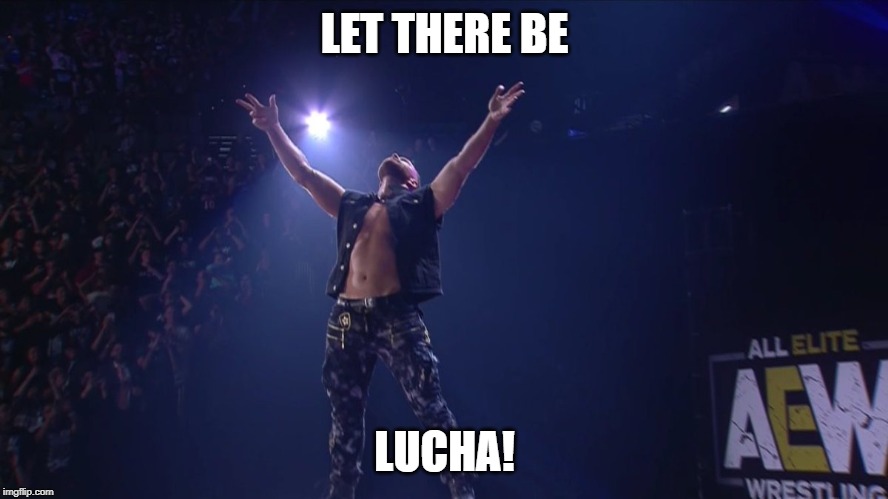 Shawn Spears defeated KTB after submitting KTB with a Sharpshooter. This was built around Scorpio Sky coming out and distracting Shawn Spears, in order to get in his head. In that sense it worked; unfortunately for KTB he was still beaten easily by Spears even with the distraction. I must admit that disappointed me; Shawn Spears is fine and I'm fine with him and Sky continuing their program, but KTB is really good (way better than Spears in my book) and he didn't get nearly enough here despite the story going on. In fact this is the second straight week KTB was on Dark and he kind of just felt like an afterthought. It's unfortunate, even with AEW having a clear direction.  * 3/4
Ricky Starks defeated Damian Fenrir after pinning Fenrir with Roshambo. Your basic Ricky Starks squash. Fenrir had a few moments where he looked good and, like Ron Burgundy, his hair was never ruined, but this was all about Starks beating him to a pulp before hitting his finisher. Nothing you haven't seen before, nothing you won't see again.  * ¼ 
Brandon Cutler defeated Danny Limelight after pinning Limelight with the TPK. This match felt like it was a five minute match that should've gotten more time…and then it did and the result was a really good match. I haven't been this pleasantly surprised since I went to the Walgreens and found out they sold Sunkist there. 
A big reason for this match's success was Limelight. The dude has been killing it on the indies this year and has looked impressive in previous Dark appearances, but this was easily his best work yet under the AEW banner. He showed a lot working over Cutler's arm throughout (a nice story beat that's been missing from previous Cutler matches), was appropriately devious in his heel role; it was just really impressive work and given the time this match you can tell AEW really likes him. This was also some of Cutler's best work that didn't involve Peter Avalon, largely because Limelight working over the arm gave Cutler some adversity to overcome and a sense or urgency. This was really good and would've been one of the best matches on Dark normally if not for the main event. Impressive by both guys. *** ½
Peter Avalon defeated Jon Cruz after pinning Cruz with the Martin-knees. Basic squash. Cruz, who may or may not have appeared tonight if you believe he's Serpentico (I can neither confirm nor deny) was actually the more impressive of the two and got to do the most that I've seen from him during his AEW tenure. He was still squashed like a bug as AEW continues to build up Avalon under his new persona. The first of several matches tonight that accomplished what it set out to do and, like every match Ricochet has had this year, won't be remembered thirty minutes from now. * ¾ 
Shanna defeated Tesha Price after pinning Price with a Tiger Suplex. SHANNA IS BACK! This calls for a Dragon Ball Z. Or I guess a regular old Dragon Ball gif because the most fitting thing for this situation falls in that category.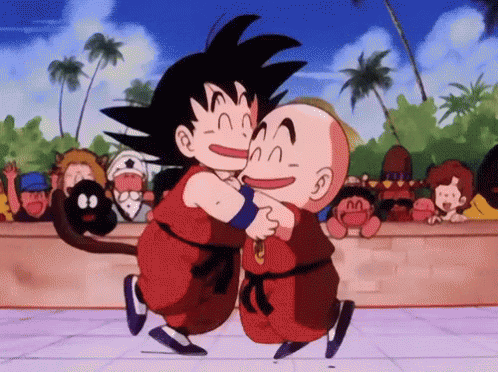 Boy I have missed Shanna and if this performance was any indication it's very good she's back. This wasn't a blowaway match or anything but after an 8 month layoff Shanna looked as good as ever, and her Tiger Suplex to finish the match was flush. It's no coincidence either that Tesha Price's best work came in this match with Shanna leading the way. Price has some holes in her game (and she looked terrified of taking the full brunt of Shanna's running dropkick in the ropes) but she was once again more impressive than the last time we saw her, and in hindsight she was the perfect opponent to help Shanna get her ring rust off. The next test will be seeing how Shanna does against a more experienced opponent but for at least this show she came off very impressively. This was a welcome return for a performer that should be a huge help for AEW Women's Division. ** ½ 
Alex Marvez tried to interview Scorpio Sky. Like a Squirtle using Water Gun on a Bulbasaur, it wasn't very effective, as Sky just walked away. 
KiLynn King defeated Katalina Perez after pinning Perez after a Kingdom Falls. I missed a few minutes of this; what I caught was most King in the driver's seat. In fairness, she looked really impressive in that position. King has, along with Ivelisse and Red Velvet, been the biggest find of female talent on Dark (and we already knew Ivelisse was good) and like Velvet she seems to gain more confidence as the weeks go by. Perez, who looked solid in her first Dark appearance, didn't have as much to do here but was a strong presence nonetheless due to her charisma. A decent squash. * ¾ 
Chuck Taylor & Trent (Best Friends) defeated Adam Priest & Sean Maluta after Taylor pinned Priest with a Jumping Piledriver. Solid match. You know what you're getting from Shitty Greg and Big Dust; a good performance and one giant hug while the camera does the Okada zoom out. Always enjoyable! I was very impressed with Maluta and Priest here. They had solid chemistry as a team (much like Baron Black and VSK last week) and Priest in particular looks to have an extra gear we haven't seen yet. I really like his upside. Decent stuff. ** ¼ 
Leva Bates defeated Alex Gracia after pinning Gracia with a capture style pin. This was…it was rough. Grodd bless Leva Bates, who seems lovely and isn't totally incapable, but this was not her best night; she looked really slow and and sloppy throughout this. It was unfortunate for Gracia, who I honestly thought had a very good individual performance. She moved really well, showed some nice athleticism (again) and even showed off a really cool submission. This is someone AEW should really look into signing, provided they haven't done already. Other than her though this match was hard to watch. NR
Austin, Billy and Colten Gunn (The Gunn Club) defeated Angel Fashion, Shawn Donavan and VSK after Austin pinned VSK after a Quick Draw. This match couldn't hold my attention a lick. It was like my kitten last night after the scene in The Last of Us: Part II when…dammit can I spoil it? Has enough time passed? Let's play it safe and move on.
But yeah; this didn't really impress me. The Gunn Club is what it is, which is to say Austin is solid, Billy is solid (especially for his age) and Colten is greener than the top of an Oakland Athletics ballcap. They dominated this match and as such there wasn't much for Fashion, VSK and Donavan (making his AEW debut) to do. We did however get the pre-match trolling of Taz with the Gunn Club entering with the Taz towels while Taz and Ricky Starks freaked out, so for that and that alone this match gets a star. But that's it! *
Matt Sydal defeated Aaron Solow after pinning Solow with a Paige Turner. This was damn good pro wrestling right here. I continue to marvel at not only how great Matt Sydal is but how he seems to be getting even better these days! The new technical aspects of his game have completely rejuvenated him and this match was another example of how Sydal has become the a tremendous all around performer. It doesn't hurt though that he was in there with Solow, a really good talent who had his best performance in AEW to date here. The two had tremendous chemistry, some spectacular reversals and just really fluid movement throughout; the only flaw this match had in all honesty was that it was only about seven to eight minutes. Beyond that though this was really good stuff. I have a feeling, someday soon, Matt Sydal's signing with AEW is going to pay off in a massive way given his abilities. *** ½ 
Evil Uno & Stu Grayson (The Dark Order) defeated Baron Black & Fuego del Sol after Uno pinned Fuego following a Flatliner. Other than Baron Black getting a little too excited and tagging himself in too early during the hot tag spot, this was pretty solid. Black is a really good talent (his hot tag sequence was pretty strong) and you can't help but root for Fuego del Sol. I also laughed hysterically when Ricky Starks gasped at Fuego's Tornado DDT attempt so that was fun. Uno and Stu, to the surprise of no one, were very strong. Exactly what you want from this match in this situation. ** ½ 
Brian Pillman Jr. & Griff Garrison defeated Cezar Bononi & Ryzin after Garrison pinned Ryzin after a Blockbuster/Spinebuster combination. Decent squash. It's pretty funny to see Pillman in MLW have a slow, plodding match with Myron Reed (who's great), then see him look so fluid and crisp here. Wonder what the difference is…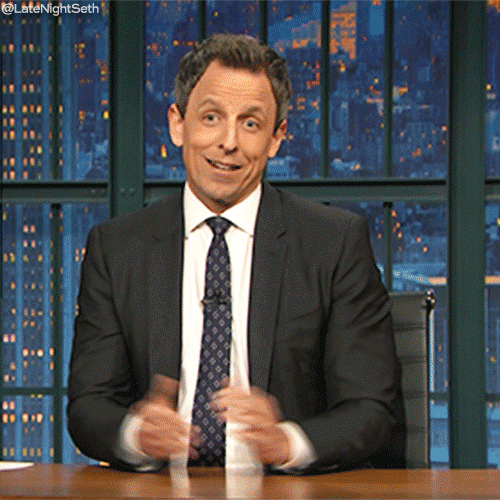 Pillman is good but his partner Garrison may be even better. He didn't have a ton to do but his quick hot tag sequence was really good, with some hard hitting and a really cool Avalanche Belly to Belly Suplex spot. Bononi and Ryzin, the squash specialist, did a good job feeding for the faces, with Ryzin looking the best. Another match that accomplished what it set out to do. * ¾ 
Ivelisse defeated Lindsay Snow after pinning Snow with a Rolling Front Face Kick. I was very excited for this match and the only disappointment was that they didn't get a few more minutes of snug action. Snow is really good; I actually thought she looked better in her last match with Thunder Rosa but she showed a bit more athleticism here with a crossbody and was appropriately vicious. Ivelisse was very good again, doing a senton off the apron and having some great strike exchanges with Snow during the middle of the match. They've had better performances and this should've been longer, but this was still a solid encounter. ** ½ 
Anthony Bowens & Max Caster (The Acclaimed) defeated Bobby Wayward & George South Jr. after Caster pinned South with the Great Acclaimed (Diving Elbow Drop). This was yet another match that showed Bowens and Caster are ready for more serious challenges. South Jr. (son of former jobber George South, who helped train Big Swole) and Wayward were fine and you could tell Wayward was really looking to go all out with Bowens, a former tag partner of his. Unfortunately South Jr. isn't all that good (in fairness, this appears to be his first match in five years) and Wayward was a little too excited, leading to the back end of his initial sequences with Bowens falling apart a tad. Even still The Acclaimed worked hard, with Caster looking solid (all while performing another rap) and Bowens looking really good aside from those few moves with Wayward. An overall forgettable encounter, but it's good for The Acclaimed to get another win. They should make their AEW Dynamite debut next week, and would if I was booking. * ¾ 
Luther & Serpentico (Chaos Theory) defeated Alex Chamberlain & Seth Gargis after Luther pinned Gargis following Creeping Death. I have to say; the Luther/Serpentico team has grown on me. It's the fact that Luther beats the crap out of Serpentico while they're doing their double team offense that really sets it over the top; Luther's screaming and Serpentico's selling is just tops. It also helps that Luther looks so much better in situations like this than he did in the Jericho match where he was forced to do too much. Here he was used the right amount and looked impressive, while Serpentico did most of the heavy lifting. Chamberlain and Gargis were solid foils, with Gargis looking the most impressive of the two. Solid squash. **
Red Velvet defeated Lady Frost after pinning Frost with a Running Side Kick. Too short but it was fun while it lasted. Red Velvet has been impressive ever since AEW brought her in and she seems to get better each time you see her; the best way you can tell this is how much better her lariats look now compared to when we first saw her. Throw in a few more athletic moves and all she's really missing is a top notch finisher. Frost meshed well with her; she's got good athleticism and is able to show it off even when she's not able to do a ton (like here). I don't know how much potential she has but there's something there and it's just about AEW giving her a chance to show it. **
Jungle Boy & Luchasaurus (Jurassic Express) defeated 5 & 10 (The Dark Order) and Joey Janela & Sonny Kiss after Jungle Boy pinned 5 with an Assisted Powerbomb. This match brought me joy I haven't felt since the time John Oliver was forced to drink a Bud Light Lime after Sepp Blatter got kicked out of FIFA. Alright I've probably felt similar amounts of joy since then, but how else was I going to reference the Oliver bit?!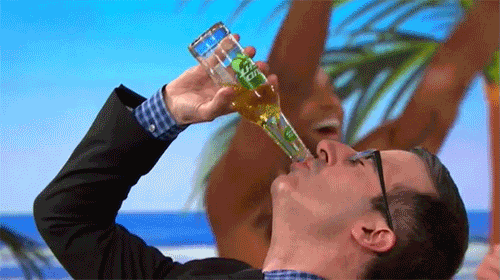 But yeah; this was a legitimately great main event. It was all action throughout, featured some absolutely crazy spots and probably career best work from both 5 (Alan Angels) and especially 10 (Preston Vance), who fit right in with the chaos. Janela and Sonny were exceptional in this, which makes sense because Joey works best in chaos and had no problem delivering, and taking, huge moves, while Sonny continues to improve at an accelerated rate. Luchasaurus was a great hot tag as always and Jungle Boy, working his 50th match in AEW (the most in the promotion) continues to look like a future big star in the making. In the end everyone came out of this looking better than before and everyone got to have some sort of moment. A tremendous main event that would've stood out as a strong match on Dynamite. ****
That's game sports fans. I will now go off to watch some more Schitt's Creek, which won out over me playing more of The Last of Us: Part II. I'll see you all soon. TILL NEXT TIME!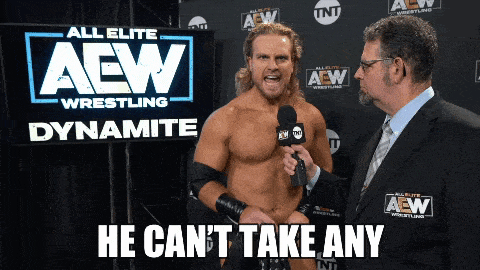 Please change disks to continue…
© 2020 Lucha Central 
Folks! We invite you to also follow us through our official social media accounts:
RELATED NOTE: AEW Dark Episode 64 (11/01/2020)