I was feeling good today sports fans. And you know what I like to do when I feel good; I like to write about wrestling. Alas there was no lucha libre on tonight so I had to settle for the next best thing; writing about AEW Dark! Because what's better than two plus hours of people getting a shot on a major promotion while Excalibur and Taz prove to be funnier than almost every comedy released in the past ten years. If you missed it all watching CNN, MSNBC or Grodd forbid Fox News, here's what happened in Jacksonville. 
Darby Allin defeated Bshp King after pinning King with the Last Supper. Average match. Bshp King, also known as Raphael King on the indies, is a tall, lanky dude with a lot of athleticism and nice raw potential. He got to showcase some of that here but this was largely a showcase for Allin going into his match with Cody at Full Gear. Nothing bad but nothing you'll remember after today, aside from maybe Darby's suicide dive and King's missed dive. **
Brandi Rhodes & Red Velvet defeated Elayna Black & Leyla Hirsch after Brandi pinned Elayna Black with a Shot of Brandi (Bicycle Kick). Slightly better than the opener. I'm not sure Brandi Rhodes will ever be a great worker but she's definitely improved and worked well with Elayna, especially early on. Black looked far better than her first outing; I particularly enjoyed her using the corner knee and the GTS; very CM Punkof her. Meanwhile Red Velvet and Leyla Hirsch were very good; some nice striking between the two and Hirsch in particular continues to jump off the page. Highlight of the match was afterwards, when Dustin Rhodes did Red Velvet's cooking dance and Velvet corpsed while watching it. If AEW had shown that last week instead of that FTR-Young Bucks segment, Dynamite would've been a 10/10 show. ** ¼
Jungle Boy & Luchasaurus (Jurassic Express) defeated Danny Limelight & KC Navarro after Jungle Boy pinned Limelight following a Backdrop Into Powerbomb double team with Luchasaurus. This was a tremendous (mostly) one sided beat down. Jungle Boy and Luchasaurus had a lot of cool offense and Limelight and Navarro sold for them like stars. Navarro in particular was bumping and selling tremendously, while Limelight helped Jurassic Express pull out moves that I've only seen happen when Jack Evans was involved. Their offense (limited as it was) was really strong too. Both guys are very young and probably showed only half of what they got, so it'll be exciting to see more of them down the road. Really liked this. ***
Frankie Kazarian defeated Ryzin after pinning Ryzin with the Scorpion Death Drop. Yes I know it's a Reverse DDT but I am calling it the Scorpion Death Drop and YOU CAN'T TELL ME TO DO OTHERWISE!
Match was basic. Kazarian is really good and Ryzin is a solid hand, so there was nothing wrong but not a whole lot exciting either. The match largely existed to set up Angelico and Jack Evans coming out after the match to both attack Kaz and ALLOW JACK TO CUT A PROMO! I was very happy at that…and then Christopher Daniels came out, attacked Jack and stopped the promo. Then I was sad. Good segment overall though; hopefully they put these two teams on the pre-show for Full Gear. * ¾
Ricky Starks defeated Dave Dutra after pinning Dutra with Roshambo. Basic squash. Dutra is a San Jose, California native and Pro Wrestling Revolution and APW veteran out in California. He did a solid job selling but that's pretty much all he got to do. Starks looked solid as always, though he was, as per usual, even better on the commentary booth. By the way; was Excalibur wearing a white Hawiaan shirt? Interesting call there. * 1/2
Brian Pillman Jr. & Griff Garrison defeated Alex Chamberlain & Sean Maluta after Garrison pinned Maluta after a Palm Strike/Powerbomb combo. Slightly more back and forth than the last few matches. Pillman and Garrison are a really good team and it was nice to see them an opportunity to show more. Maluta, the former CWC contestant who had a solid performance against Kota Ibushi, also looked good. Alex Chamberlain…was also there. After the match Lance Archer impressively laid everyone out and both he and Jake Roberts cut really strong promos, targeting Eddie Kingston. In another news, water is wet. **
Anthony Bowens & Max Caster (The Acclaimed) defeated Aaron Solow & Angel Fashion after Bowens pinned Fashion after a Cutter/Pancake Slam double team. The match started off tremendously with another great Max Caster rap. If there's one thing wrestling has taught me, it's that everyone who does a rap gimmick usually goes places. Well other than Slam Master J. Remember that guy?
The match continued to be entertaining from the pre-match activities. Bowens and Caster, who were signed by AEW in the past week, are a really strong team (Bowens in particular has great athleticism) and they did a great job working over Fashion most of the match. Fashion played the face in peril very well and had a nice offensive stretch early, while Aaron Solow's hot tag was really well done. The rap and the match, far more back and forth than some of the previous matches, helped make this a fun watch. ***
Five (Alan Angels) defeated VSK after pinning VSK with a Wing Snapper. Slightly above average match. VSK, the Beyond Wrestling veteran, got to show a lot more than he did last week on Dark and Dynamite and looked really impressive (as most of the Beyond Wrestling guys do). Angels meanwhile continues to be a really impressive young talent, though I'm not sure about this finisher. It's generally looked good but tonight it looked like at most it may have slightly discomforted VSK. Maybe it's just me! Other than that I enjoyed this. ** ¾
Peter Avalon is now Pretty Peter Avalon and is hitting on (and getting slapped) by unknown suitors. I approve of this. 
The Butcher and the Blade defeated Steve Gibki & Tony Vincita (Jersey Muscle) after Butcher pinned…I'm honestly not sure which one of Jersey Muscle it was, but he was pinned after a Hanging Neckbreaker/Powerbomb combo. Basic squash. I love Big Butch and the Blade and Jersey Muscle made for great punching bags. Bunny was back at ringside. QT Marshall and Dustin Rhodes came to the ring after the match to attack Butcher and Blade, so the angle between the Nightmare Family and Butcher and Blade is continuing.* ¾
Will Hobbs defeated D3 with the Oklahoma Stampede. This match did not last as long as the movie D3 is named after (D3: The Mighty Ducks) and was significantly more memorable. Will Hobbs killed this poor dude with just two power moves. All of this was a set up for another post match angle (lot's of these on Dark tonight!) where Ricky Starks and Brian Cage came out to attack Hobbs, followed by Darby Allin coming out to make the save. As Teddy Long would say, TAG TEAM MATCH PLAYA! NR
Evil Uno & Stu Grayson (The Dark Order) defeated Baron Black & Nick Comoroto after Uno pinned Black with Fatality! Why the exclamation point there? Because that's the name of the move; Fatality!, spelt just like that. Come on now, would I really steer you wrong?!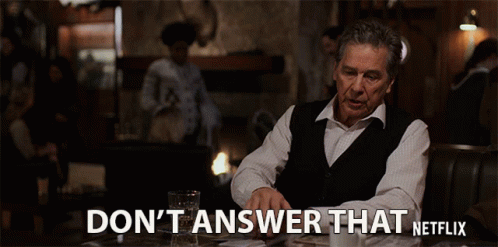 This was my favorite match of the show to this point. Baron Black is really good; he's got great technical skill and he got to showcase this with Grayson in the middle portion of the match to great effect. Meanwhile Comoroto, a former WWE prospect, is very impressive. You can tell there's some rough edges there still, but his look is unique and what he can do he does very well. Him and Black did such a good job that it made it really easy for Uno and Grayson to stand out, and they were as impressive as always (especially Grayson, who had the move of the match in picking up the large Comoroto for a backbreaker). A fun match. *** ¼
10, Colt Cabana and Jon Silver (The Dark Order) defeated Cesaro Bononi, Fuego del Sol and Shawn Dean after Silver wiped del Sol off the face of the earth with an Airplane Spin Blue Thunder Bomb. You'll be shocked to hear this but Jon Silver was off the charts entertaining here. They've begun to incorporate his BTE personality onto AEW proper and between that and his great wrestling ability he is a joy to watch. 10 also looked very impressive, while Colt Cabana mostly stuck to the background. The faces were fine; Bononi has something (though he still has a ways to go), the Captain Shawn Dean is always fun, though he could've gotten more to do himself, and if there's anything more fun than watching Fuego del Sol get launched into orbit, I've yet to see it. They aren't bringing the dude back for his gator golf skills after all! I kid Fuego I kid. One day it'll work out for you. It just wasn't tonight. **
KiLynn King defeated Lei'd Tapa after pinning Tapa with a Frog Splash. KiLynn King's first AEW win!!!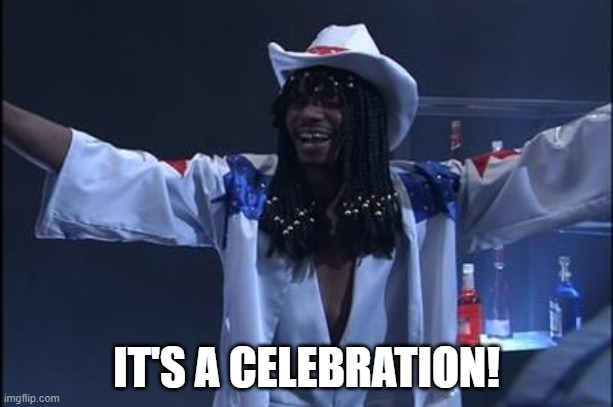 This was better than I expected, mostly because I wasn't sure what to expect from Tapa, who I last saw in TNA when she was a bit green. She's still not a great worker but she did okay here, playing to her strengths and being a powerhouse. King meanwhile impressed again, and it was great to see her get a win. It's been a long time coming and along with Red Velvet she's been one of the most impressive unsigned talents on AEW Dark. Very happy for her and glad the match went better than expected. ** ½
Isaiah Kassidy & Marq Quen (Private Party) defeated Dr. Luther & Serpentico (Chaos Project) after Kassidy pinned Serpentico following Gin and Juice. Solid match. Kassidy and Quen were very good; both guys continue to improve at a good rate, with Quen in particular looking like he could be something special. Former Dynamite headliner Serpentico was once again good and Luther was much better here than he was in the Jericho match, probably because he didn't have to work at a nonstop pace for ten minutes. There were a few weird moments between Luther and Serpentico that I thought were suggesting a break up, but as it turns out it was just establishing that Luther likes to punish everyone, including his own partner, and Serpentico is fine with that. What a kind Snakeman he is. ** ¾
Sammy Guevara defeated Lee Johnson after pinning Johnson with a Twist of Fate. Gotta set up The Elite Deletion sports fans! This was the best match on the show. It's been awhile since Guevara has actually wrestled in AEW; in fact his last match was the infamous All Out match with Matt Hardy. He hasn't lost a step, taking to the air often during this match and showing off some great knee strikes. Lee Johnson was right there with him. I know Ben Carter got all the credit for that excellent Dark match not too long ago but Johnson, in my opinion, was just as impressive that night and he was in some ways even better here, where he was required to slow things down. Johnson has always had great potential and you can see he's starting to put it together in his improved strikes and his advanced offense, including the highlight of the show in a Soberano Jr. esq tornillo/Fosbury Flop over the top rope and to the floor. Tremendous stuff. This was very good and the two should have a better match down the road as Johnson gets more experience. *** ½
That'll do it sports fans. I'll see you around.
Please change disks to continue…
© 2020 AEW 
Folks! We invite you to also follow us through our official social media accounts: 
RELATED NOTE: AEW Dark Episode 59 (11/03/2020)