Tonight's AEW felt like it was longer than Kenneth Branagh's Hamlet. Fortunately it was also just as good as Kenneth Branaugh's Hamlet. Despite a robust 2 hour, 45 minute run time, AEW's Tuesday show as a delight, full of several fun matches, many laugh out loud moments courtesy of the AEW announcing team, some even funnier in ring moments another The Waiting Room with Dr. Britt Baker to remember. It's pretty wild how good this show has become. But don't just take my word for it…actually yes, do that. This is my review after all. If you missed this Dark watching the director's cut of Titanic, here's what you missed.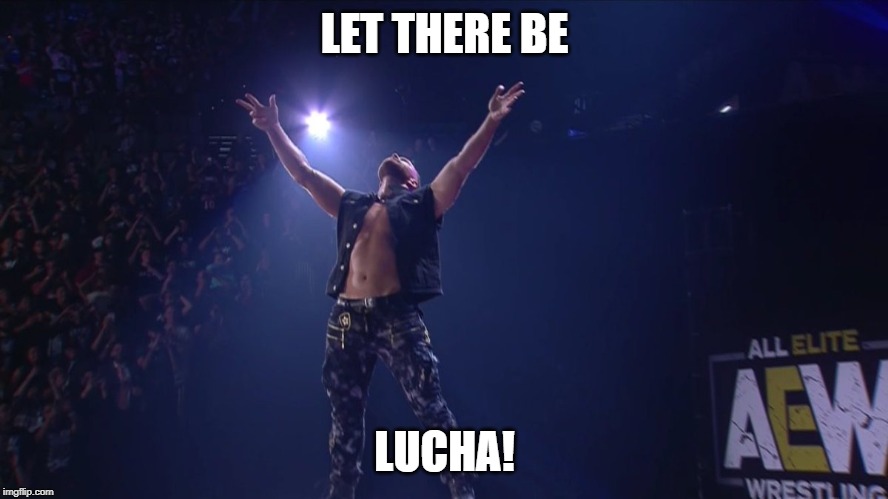 Big Swole defeated Vipress after submitting Vipress with a Texas Cloverleaf out of a Tiger Bomb. Basic match. Vipress, who I believe has worked for Thunder Rosa's Mission Pro Wrestling promotion, got lost on a corner move at one point but otherwise looked fine. Swole, who has looked a lot better recently after her matches with Shida and Serena Deeb disappointed, was solid here. That's pretty much it. Damn that write up was shorter than Dumbo. * ½
Alex Reynolds & John Silver (Dark Order) defeated Aaron Solow & Lee Johnson after Reynolds pinned Solow after a Kick/Shivering Forearm/Enzugiri/Stunner/German Suplex/Jackknife Pin combination. That's the sort of sequence that really needs a name, so in honor of Johnny Hungie I'm going to nominate DA MEAT MACHINE! 
I enjoyed this match, especially the final few matches after Johnson came in. Reynolds and Silver are both excellent and it's no surprise they meshed well with Johnson, one of the most impressive young talents in AEW today, and Solow, a quality veteran. They worked a good pace, the action was really crisp and that finishing sequence was completely and utterly sublime, from how Reynolds and Silver executed to how Solow took the move. A quality, good wrestling match. ***
Leva Bates did a promo in a library. You know; cause she's a librarian. 
Trent defeated Michael Nakazawa after pinning Nakazawa with a running knee. The highlights of this match included Bryce Remsberg taking two containers of Turkish Oil out of Nakazawa's trunks, Remsberg later picking up Nakazawa's thong by the tag (all while looking like he was carrying a dirty diaper to a waste basket) and Taz, Excalibur and Anthony Ogogo corpsing at the booth. I believe at one point Taz even questioned what they were all doing with their life. Great stuff. The match was also funny. Nakazawa can be very entertaining at his best and Trent is Trent. Entertaining if nonessential. Is that even a word? It is now! **
Red Velvet defeated Tesha Price after pinning Price after a kick to the side of the head. Okay match. Tesha Price was much improved from last week; she's still a little green but she has a good presence and she showed more confidence in this performance than against Leyla Hirsch. Red Velvet remains really good. Really hope AEW gives her a match with someone like Hikaru Shida soon because hot damn; that could be something. **
Shawn Spears cut a promo on Scorpio Sky. Decent promo on how Sky couldn't cut the mustard against Spears and how there won't be a rematch. Naturally this was the type of promo that is leading to a rematch so poor Spears will be seeing Scorp again. Fortunately I won't be the one to tell him, considering he blocked me on Twitter for reasons I still don't know.
Lance Archer just wiped Ariel Dominguez off the face of the earth, followed by Jake Roberts and Lance cutting another version of the promo they've been doing the last few weeks. Like the last several weeks it was pretty damn great, with Jake even mentioning the time he set a cobra loose on Randy Savage. Archer basically issued an open challenge to anyone willing to take Archer on. Paging Joey Janela! IT'S TIME TO GET REVENGE DUDE!
Isaiah Kassidy & Marq Quen (Private Party) defeated Baron Black & VSK after Kassidy pinned Black following a standing Shooting Star Press by Quen off Black's back. Matt Hardy was not at ringside, presumably because he was busy taking credit for something else backstage. Decent match. There were a few too many choppy spots for it to be truly good but Kassidy and Quen had some cool moments and the thrown together team of Black and VSK was better than expected. That's probably because they actually thought up some cool double teams, which they put to use in this match. Another match that was non essential but wasn't bad. **
KiLynn King defeated Rache Chanel after pinning Chanel with Kingdom Falls. This match was way, WAY better than I expected; I was kind of iffy going in and by the end was like Pepper in Dodgeball. 
They key to this match's success was Rache Chanel, making her return here after a few weeks off. She's always been hit or miss and while this wasn't a perfect performance it was largely a hit, particularly when it came to the strikes Chanel threw. They were GREAT; it's so weird to see given Chanel's gimmick but it's welcome given how good they are. King also looked really impressive, especially with her kicks and a German Suplex to remember. Her new finish is also impressive, though I hope she doesn't get rid of the Frog Splash. I wouldn't quite call this good but it was close. Much better than I ever could've expected. ** ¾ 
Sammy Guevara defeated Marko Stunt after pinning Stunt following a GTH. This match went about six or seven minutes and featured Stunt doing a Dragonrana, a Poison Rana over the ropes and to the floor and a stage dive. Meanwhile Guevara did a springboard 450 to the floor and several great knee strikes. Needless to say this lived up to the hype of the Sammy Guevara blog. It was a nonstop sprint, the moves all looked great, the action was surprising; it was pretty much two friends just killing it with each other. Easily the best singles match of Marko's AEW tenure and a tremendous match for the time it got. Guevara cut a promo afterwards that, quite frankly, was quasi-babyface, playing off his issues with MJF joining Inner Circle without explicitly bringing those issues up. A great overall segment. *** ¾ 
Penelope Ford defeated Dreamgirl Ellie after pinning Ellie with a Fisherwoman's Suplex. Solid squash. Dreamgirl Ellie had some really impressive moments thanks to some unique offense, the most impressive moment being a Bridging German Suplex that she hit from her knees! Haven't seen that one in awhile, and by awhile, I mean ever. Ford was really solid as well, especially with her striking, while the Kipper continued his streak of being most enjoyable when he a) appears on BTE or Guevara's blog or b) manages Penelope. **
Diamante & Ivelisse defeated Jenna & Lady Frost after Diamante pinned Jenna with a Code Red/Yoshitonic. Honestly it was more a Yoshitonic given how big Jenna is. Match was okay; I love the Diamante/Ivelisse team but they've had better matches. The issue was more or less just not clicking with the opponents. Jenna is an imposing figure and Lady Frost (another Mission Pro wrestler) has a lot of athleticism and some cool moves, but both (especially Frost) had some iffy moments and overall looked really RAW. It wasn't bad but I've seen better; it also seems like it's now the right time to give Ivelisse and Diamante something bigger to do. **
Brandon Cutler defeated Adam Priest after pinning Priest with a TPK. Decent match. Cutler has gone from the 2019-20 Los Angeles Rams to the 2020-21 Los Angeles Rams; he couldn't win and now he can't lose! He looked impressive here and Priest, who has done well before on Dark, had a strong showing both selling for Cutler and getting some decent offense in. All in all, it did its job and that's all I have to say because WE REALLY NEED TO GET TO THE NEXT SEGMENT! It's that good, trust me.
The Waiting Room with Britt Baker returned, featuring Tay Conti and musical guests The Acclaimed. This was just as great as last week's edition with TH2. Britt, who is great at pretty much everything, was great again here and got a great assist from the fake Rebel laugh. It was like watching the laugh of Janice from Friends in 2020 if it had aged with the times. 
It doesn't hurt that everyone else was good either. Conti did a great job of not being impressed with anything Britt did and cut a pretty decent promo. There was some decent heat between Conti and Britt by the end too, which is helpful because that's a potentially fun match down the road. And what can I say about The Acclaimed that hasn't already been said about the director's cut of The Abyss; they're terrific and I was entertained throughout their latest rap. More of The Acclaimed please! Hey; we'll get that because they still have a match coming on this endless show!
Austin, Billy and Colten Gunn (Gunn Club) defeated Cezar Bononi, KTB and Seth Gargis after Colten pinned Gargis with the Colt 45. Basic match built around Colten getting the win. It was nice to see KTB back but he didn't get to do nearly as much as he does in GCW, while Gargis was mostly there to sell. Bononi was the only one of the losing team to get anything and overall looked pretty good; he seems to get better every time out. Austin and BIlly were solid and Colten is…well he tries hard but is very green. It's still too soon to see if there's anything there with him but we'll see I suppose. * ¼ 
Jungle Boy & Luchasaurus (Jurassic Express) defeated Super Panda & Ultimo Panda (Panda Xpress) after Luchasaurus pinned Super Panda after a Jungle Boy forearm to the back of the head. This was UPROARIOUSLY entertaining; if AEW had put this on after the Waiting Room I dare say this would've been the funniest moment since the "Walker Told Me I Have Aids" clip from Late Night with Conan O'Brien.
But seriously, this was great fun, both from an entertaining standpoint and even a work rate standpoint. Ultimo Panda, who many may know from Pro Wrestling Revolution and who bares a striking resemblance to a former Lucha Underground star who shall remain nameless, was hysterical throughout, providing the biggest laughs. Super Panda provided the work and was really impressive, especially against Luchasaurus, who you may recall he's trained with in BTE! Jurassic Express was meanwhile up to their normal standards, with the added bonus of them being the straight men to the Panda antics. Throw in some absolute gems from the Excalibur/Taz/Ricky Starks commentary team and I was having one hell of a time. Marko Stunt-Sammy Guevera was a better match but this was the most entertaining thing on the show. *** ½ 
Angelico & Jack Evans (TH2) defeated Brian Pillman Jr. & Griff Garrison after Angelico submitted Pillman with the Navarro Death Roll. I missed some of this because YouTube decided to stop working for a second for whatever reason. Besides that I enjoyed this. Jack was in fine form, jaw jacking from the start and hitting some impressive dives, while Angelico handled the ground game. Garrison didn't have much to do here but Pillman was very impressive, showing off a great Superplex and a great Blockbuster/Spinebuster double team with Garrison. He showed so much more here than he did in his singles match with Myron Reed in MLW last week in what was supposed to be a showcase match; that should tell you something about the two promotions. Angelico and Jack attacked Pillman afterwards, leading to Top Flight coming down to make the save. Top Flight vs. TH2 tomorrow! ** ¾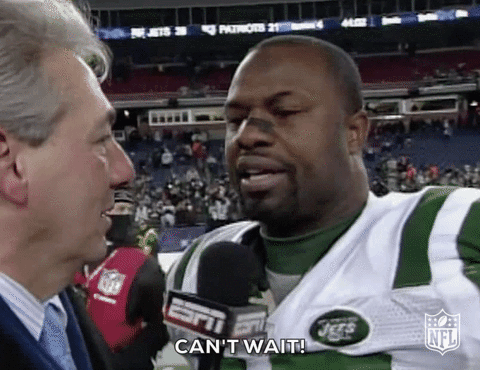 Anthony Bowens & Max Caster (The Acclaimed) defeated Alex Chamberlain & Damian Fenrir after Caster pinned Chamberlain following an Elbow Drop. You know how this goes; The Acclaimed come out, Caster cuts another top notch rap and then they go and wreck some fools. It's enjoyable, although Bowens and Caster are so much fun that you hope (as I have for weeks) that AEW gives them a bigger team to work with so we can truly see what they can do. Like I said though, both guys impressed as usual, Fenrir was fine and Chamberlain showed some nice power. It did its job, it just wasn't the most interesting match outside of The Acclaimed's usual antics. * ¾ 
Matt Sydal defeated Alan Angels after pinning Angels with a Paige Turner. Have I mentioned how happy I am that AEW finally made the Sydal signing official? No? Alright well I'm doing it now.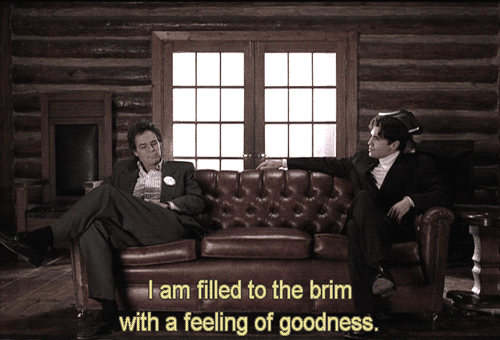 In terms of work this match was the best thing on the show to this point. Tremendous stuff. Sydal is so friggin great and makes it look so easy that it's almost unfair. And it's at everything too now that he's mastered the technical aspects as well as the high flying. He was tremendous here and he got Alan Angels' best solo performance to date. Angels was breaking out new things (Spanish Fly) and kept up well with the pace Sydal cut. Preston Vance's involvement at ring side was a nice touch and provided a nice obstacle for Sydal to overcome. I really, REALLY liked this. It gets the same rating as Stunt-Sammy but was a tad bit better in my book. *** ¾ 
Peter Avalon defeated Fuego del Sol after pinning del Sol with Marti-knees. AVALON HAS DONE IT BAH GAWD! The match was solid but the post match, with Avalon celebrating his victory, had me in tears. Hysterical stuff, topped off by Excalibur describing Avalon's 1-27-1 record as "something only a mother can love." You have to feel for Fuego though; it felt like this could've been his moment to hit the Tornado DDT and win. I guess they're saving that for the QT match. Poor Fuego. In other news though, IT'S PPA! ** ¼ 
Evil Uno & Stu Grayson (Dark Order) defeated Joey Janela & Sonny Kiss and Luther & Serpentico (Chaos Project) after Uno pinned Janela following Fatality! This match was bonkers. It wasn't always in control but dammit if it wasn't one hell of a time. All six performers had a strong night; yes even Luther, who had his best AEW showing to date, not to mention his smoothest. Serpentico, one of AEW Dark's unsung heroes, looked really good, and the Dark Order, Janela and Sonny were top level as you'd expect, with Janela in particular working this match like he was shot out of a cannon. A really good three way tag match and a strong close to this delightfully never ending show. 
And with that I'm off to do something non wrestling related. Keep your eyes peeled though because I'm hitting the Lucha Central airwaves not long after you're done reading this. In fact it may be up by now. WHO KNOWS?! Till we meet again.
Please change disks to continue…
© 2020 AEW
Folks! We invite you to also follow us through our official social media accounts:
RELATED NOTE: AEW Dark Episode 63 (11/24/2020)