Three things happened for me today. I did a podcast, I watched AEW Dark and I will beat Donkey Kong 64. I say will because I'm on the last level and I delayed beating it so I could cook dinner and do this review for you all. Aren't I cool?! Honestly I'm glad I did too because this was a really good Dark, carried largely by three of the five women's matches, Angelico and Jack Evans. In other words, MY KIND OF SHOW! If you missed it firing people because they refused to tell you what you wanted to hear (you know; like the President), here's what you missed.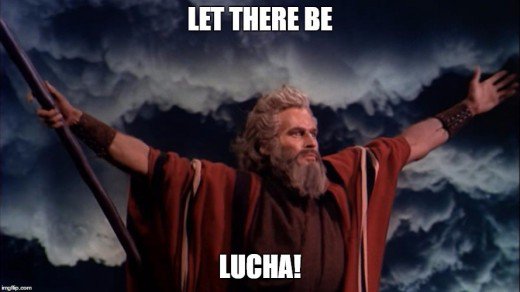 Austin Gunn, Billy and Colten Gunn (The Gunn Club) defeated Bshp King, Joey O'Reilly and Sean Maluta after Austin pinned O'Reilly after a Quickdraw. This was…a match, largely existing to showcase the Gunn boys. Colten, making his AEW debut here, was actually alright for what he could do. Granted he didn't do much but what he could do was solid and his dropkick was impressive. Perhaps there's something there. Austin and Billy were okay, while the jobbers were just there. A shame because Bshp King is really good. Hopefully he gets some better opportunities going forward. * ¼
Lance Archer came out and destroyed O'Reilly after the match, followed by Jake Roberts and Archer cutting yet another pair of great promos. Archer has become so great on the mic it isn't even funny. It's like watching Hayden Christensen become a good actor, only that never actually happened. 
Ricky Starks defeated Travis Titan after pinning Titan with a spear. The spear was great! The rest of the match was forgettable, which was unfortunate because I was looking forward to see what Titan, who has experience at Warrior Wrestling, AAW and Black Label Pro, could do. Alas it was mainly just Ricky Starks squashing him to get Starks ready for tomorrow night's main event tag with Cage against Cody and Darby. In that case it succeeded, but I was hoping to see more out of Titan. NR
Joey Janela defeated Marko Stunt after pinning Stunt following an Avalanche Sitout Cradle Shock. If this had gone a few extra minutes it would've been great. Instead it was good, with the only truly great part being that I got to hear Joey Janela's all time great theme music twice. It's the feeling one gets when you beat Donkey Kong 64…something I hope to do as soon as I'm done writing this review. PREPARE TYPING FOR LUDICROUS SPEED!
But yes; this was fun, if a bit on the short side. Marko and Janela have always worked well together in GCW and this was basically an abbreviated version of that. They still did a lot of crazy stuff, like Janela doing an awesome Airplane Suplex on the floor, Marko attempting a Dragonrana that nearly blew out his ankle and the finish, where Janela just ended Marko off the top rope. Anyone who says Marko doesn't have a place in the business would be wise to watch matches like this because when he's on, he's really good. This was a strong performance from him to go along with the usual good work from Janela. Good match. ***
The first ever Waiting Room with Dr. Britt Baker DMD featured Angelico and Jack Evans in a segment I will remember forever. I LOVED this. Baker is the perfect personality to have a segment like this and Angelico and Jack were perfect guests because a) they're great and b) IT GAVE JACK EVANS A CHANCE TO TALK! He made the most of it with a really effective promo, and I thought Angelico did a really strong job as well. Not as good as his dance but what is as good as his dance? I look forward to more Waiting Room segments from the good doctor and hopefully more guest spots for Angelico and Jack. As a matter of fact they should be on every show. Britt can be Conan and Angelico and Jack can be Andy Richter if Andy liked to dance and smoke weed while playing FIFA.
Frankie Kazarian defeated Griff Garrison after pinning Garrison with a Scorpion Death Drop. Another quick match that I wish had gotten more time. Garrison at least got more to do than Titan did with Starks, but in the end this was about getting Kaz a W in convincing fashion and in that case it worked. Also; how great is Kaz' Scorpion Death Drop? It might be as good as Sting's and no, I can't believe that sacrilege came out of my mouth either! * ½ 
Penelope Ford defeated Rahne Victoria after pinning Victoria with a Fisherman Suplex. This was there. It was nice to see Penelope Ford again and interesting to see her without The Kipper and Miro. I guess they got lost at the arcade or something. Overall though Penelope didn't have a ton to work with, as Rahne Victoria didn't really bring a whole lot. She wasn't terrible, but there wasn't a whole lot to remember from her work either. It didn't help that this match also didn't last long. Nothing memorable, but it did give Ford screentime and a win so on that front it's a plus. Compared to the other women's matches though (save one) it was just there. *
Brandon Cutler defeated Ryzin after pinning Ryzin with the TPK. Pretty Peter Avalon watched from ringside and was very entertaining in bemoaning Cutler's win. The match itself was okay. Cutler is really good and was once again, a standing hurricanrana attempt on the top rope aside. Ryzin continues to be a good jobber on Dark. That's pretty much it. What do you want from me?! **
Legit Leyla Hirsch defeated Tesha Price after submitting Price with an Armbar. One wrestler in this match was really good. The other was Tesha Price. There's something there with Price, as we saw a couple of weeks ago, but this was an overall sloppy performance; at times she seemed to forget spots or was aggressively slow. Fortunately Hirsch was there and was able to keep things on the track. It wasn't her best work in AEW but it was impressive that she was able to make sure the match wasn't a complete trainwreck. Overall though you're more likely to remember the last Uwe Boll movie than this match? What was the last Uwe Boll movie you should ask? How the hell should I remember that?! * ½ 
Jungle Boy & Luchasaurus (Jurassic Express) defeated Terrell and Terrence Hughes (TNT) after Jungle Boy submitted Terrell with an STF choke. This was nearly good! It needed a bit more time but aside from that it was really well worked, with TNT yet again really impressing. For their overall lack of experience the Hughes' brothers have a lot of raw talent and this was the second straight week they stood in there with an experienced team and had a good showing. Jungle Boy and Luchasaurus did a good job feeding for them before destroying the younglings. By the by; the last Uwe Boll movie was House of Evil. Did I look that up? ** ¾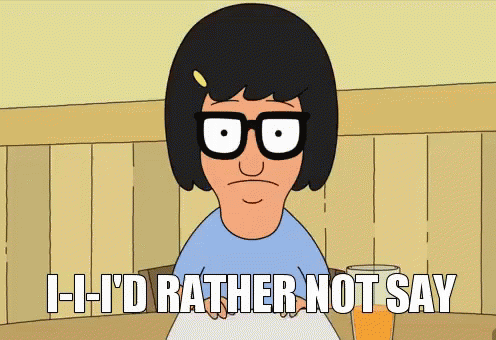 Anthony Bowens & Max Caster (The Acclaimed) defeated Angel Fashion & D3 after Caster pinned D3 after Critically Acclaimed. This was a solid match but the highlight, as is usual with The Acclaimed, was Caster's prematch rap, when he mocked Angel Fashion's…well fashion, and made a crack about D3 being named after a Mighty Ducks movie that surely had Emilio Estevez rolling wherever he's holed up in these days. Also it allows me to use a D3: The Mighty Ducks gif so it works out in many ways! 
The match itself wasn't half bad either. Bowens and Caster are a great act together and they seem to get better and better each week with better competition. And unfortunate nickname aside D3 is a solid talent and both he and Fashion made The Acclaimed look great while also getting some decent offense of their own in. It was still the typical squash The Acclaimed have been doing but this was a better version of it than recent weeks. I continue to look forward to the day Caster and Bowens get a shot at a bonafide team because I have a feeling it's gonna be great. ** 1/2
Ivelisse defeated Alex Gracia after pinning Gracia following a rolling kick that really needs a name. The Baddest Kick in the Building? Why not?! I was really into this match and not just because I'm contractually obligated to be into every Ivelisse match. She was great in this (I'd say it was her best work in AEW besides the Thunder Rosa match) and she clicked really well with Gracia, who was SIGNIFICANTLY better here than in her first match on Dark against Penelope Ford. She was tentative that night it felt but here she was unleashed, and she showed off some nice athleticism and hung in well striking with Ivelisse (even getting her with a good shot on the nose). Good match! *** ¼ 
Thunder Rosa defeated Lindsay Snow after pinning Snow with a Fire Thunder Driver. This match was NEAT! Absolutely what you'd want from these two. Snow, the Bloodsport veteran who really impressed at The Collective this year and has a great look, was magnificent here with her ground game and Thunder Rosa easily eased into working that style of match. They had some great submission exchanges, Rosa's strikes were pretty damn great and the action was smooth and seamless. This was borderline great in my book. Hopefully this isn't the last we've seen of Snow, who like Allysin Kay would be a welcome addition to the women's division, and would add so much with her unique style. *** ¾ 
Peter Avalon had another segment. It was funny. Hopefully he finds that soulmate he's looking for. IT'S PPA, ALL EFFIN DAY!
Big Swole defeated KiLynn King after submitting King with a Texas Cloverleaf. Aside from Swole slipping on the Cloverleaf this was a third straight good women's match on AEW Dark. It's as if I was dropped into an alternate reality where AEW became SHIMMER. All that was missing was Nicole Matthews being awesome.
In all seriousness, I really liked this. It was easily the best in ring performance by Swole in quite awhile. She looked really crisp, pulled out several new moves and brought back some of the best stuff in her arsenal, like that split into the James Brown style dance. KiLynn King was impressive yet again; in fact this was probably her best work in AEW as well. You never know who your best dance partner is going to be I suppose. Boy this was fun. *** ¼ 
Darby Allin came out to stare at Ricky Starks and Taz at commentary, which led to Cage and Starks coming down to attack Darby. Alas it was thwarted by Cody Rhodes, running right in from the Gorilla position (with the headset still on his head!) with a chair to even the odds. Decent build to tomorrow's Dynamite match.
Jack Evans defeated Christopher Daniels after pinning Daniels with the Bridging Backslide. This was a delightful early ROH throwback, and no I'm not just saying that because AEW finally gave in to reason, gave Jack Evans a main event spot and ended the show with him and Angelico celebrating (as all AEW shows should end). Daniels and Jack worked this match like two guys who have worked together millions of times and as a result it came off looking effortless. Daniels is a marvel at his age and Jack is Jack, right down to Excalibur once again forgetting to call Ode to Blitzkrieg Ode to Blitzkrieg. Both Angelico and Kaz got involved (with Angelico tripping up Daniels before the finish) so you know the feud isn't done. The finish, with Jack bridging on the Backslide and putting his legs on top of Daniels to prevent the kickout, was awesome. A fourth straight good match and a strong close to the show. *** ½ 
And with that I'm off to the N64. As Joker says in Arkham City, LATERS!
Please change disks to continue…
© 2020 AEW
Folks! We invite you to also follow us through our official social media accounts:
RELATED NOTE: AEW Dark Episode 62 (11/17/2020)