In the words of Staind, it's been awhile sports fans. In fact I think it's nearly been two months since I last saw you at the confines of Lucha Central. A lot has happened since; there was the remodeling of the site of course and, oh yeah, who could forget about that Grodd awful pandemic going on in the world that way too many people still can't seem to take seriously! You know who did take it seriously though? Lucha Libre AAA Worldwide and no, I can't believe I'm saying that either. In fairness, their taping of the Lucha Fighter tournament (both the opening round and the next several rounds, which were all taped this past Saturday) wasn't 100% safe because the only way to truly do a safe wrestling show during this pandemic is to not do one at all. So points off for AAA there. Besides that though…I mean I've seen many an empty arena show since this catastrophe started sports fans and none has been as safe as what I saw AAA produced. They sat the announcers far apart (unlike two certain companies that have the announcers practically sitting in each other's laps), the referees and cameramen wore masks and gloves, the entire set was sanitized prior to the show (I'm talking ring side area and the locker room area, with AAA going to great lengths to show video of both events), the ring was sanitized between matches and the luchador(a)s all immediately sanitized after the matches. If you must do a wrestling show during this pandemic, this is the formula to follow and for that I definitely have to give props to AAA. The fact that they also put on a solid wrestling show is a nice bonus too. And since I just spent this paragraph talking about safety precautions, that leaves us with a lot of time to review the first AAA show in quite awhile.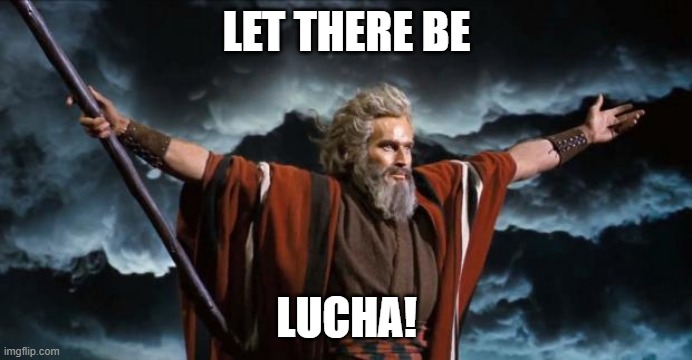 Dinastia defeated Octagóncito
I need a moment sports fans; this is the first lucha libre match I'm reviewing in nearly a month. I'm not entirely sure what to do with myself…other than post this Obi-Wan Kenobi meme of course.
Alright I'm good. So this match was surprisingly tame given a) who was involved and b) the fact that it featured an honest to Grodd Octagoncito dive to nowhere! Even in tough times AAA is going to find some way to be crazy. Besides that there was a lot less flash than I expected. The action however was smoother than normal and that made up for the lack of nonstop dives. Dinastia is a guy who probably deserves more of these opportunities and he really stood out from an all around perspective, while Octagoncito did more of the daredevil stuff. It was a nice mix, the pace was well done and overall this was a fun start.
Laredo Boy defeated Drago Kid
After watching this match I got why the opener was tame; the craziness was waiting in this match! This was high octane lunacy that somehow managed to stay on the track despite Drago Kid's best efforts to kill himself. He did three topes that seemed to be more dangerous than the next and somehow survived all of them, while also finding a way to not massively botch moves like he did the last few times I saw him. It wasn't always smooth, but it was a much improved performance and Freelance…I mean Laredo Boy deserves huge credit for that. The veteran had some impressive moments of his own, but his best work was keeping things from going off course as a base, something that you don't really think of when you think "hey Freelance is wrestling tonight!" The first match was probably a tad better, but I enjoyed this one a lot more. It was fast, furious, loaded with dives and was very much a true AAA match.
La Hiedra defeated Hades
Alright well now it'll be safe for things to calm down and I'm sorry, HADES DID WHAT?!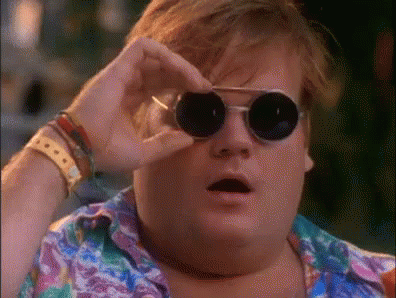 Yes, just when it looked like we'd get a match that wasn't quite as nuts, Hades and La Hiedra walked out there and were just as crazy as Laredo Boy and Drago Kid. This was pretty much a coming out performance for Hades unless you were fortunate enough to catch her on Lucha Capital. Those who have seen her know how well rounded she is; here she showed how athletic she was with a pair of tornillo suicidas that were absolutely mental. Like Jamie Vardy scoring in 11 straight games mental! La Hiedra deserves credit for this performance due to the fact that she's quietly an excellent base, but we were already all aware at how good she was. Hades came in needing to prove herself and if she's not the bulk of AAA's tapings once this pandemic clears then Konnan is going to need one of them CTE tests. Another really good match, easily the best of the show to this point. And, as a bonus, we got La Hiedra and Mr. Iguana interactions afterwards, complete with the lizard having his own protective mask. AAA is even working hard to keep the stuffed animal safe. Now that's commitment.
Hijo del Vikingo defeated Mamba
Who would've guessed that it would be the Hijo del Vikingo match where things calmed down? Then again if you had told me that Vikingo would be wrestling Mamba on this show I would've presumed someone either put the wrong name down on the match sheet or just completely lost their minds. This wasn't a bad match mind you but for Vikingo it was a glaring disappointment and that's because of the opponent. Mamba is just all sorts of there when things are normal and here in the empty arena he was even blander. His basing wasn't special, his long offensive segment was something that could only be appreciated by Edge, Jake Hager and Randy Orton and you could tell as the match progressed that he wasn't going to be able to give Vikingo the sort of support he required to do his most impressive stuff. Vikingo still tried and still had a few good moments, but in terms of singles matches he's likely to have this year I'd be stunned if he has another match as weak as this. Dave the Clown would've been a better opponent.
Dr. Wagner Jr. defeated Mr. Iguana
I guess AAA knew how bad putting Mamba with Vikingo was, which is why they went and totally redeemed themselves here by putting Dr. Wagner with Mr. Iguana! No wonder Wagner came back to AAA (for those who missed it, Dr. Wagner Jr. did in fact leave AAA. And now he's back already); they told him he could work Iguana and his lizard and I mean who in their right mind would pass that up?! You could tell how much Wagner enjoyed this matchup too; he was loose throughout, played along with Iguana's routine and actually gave Iguana a lot more than you'd normally think. Of course, Wagner being 55, he wasn't entirely there for some of Iguana's spots (the bulldog) and he and Piero didn't quite get the finisher down but hey; mistakes happen. Overall I found this to be a lot of fun, it felt like Wagner was having a lot of fun and Iguana got to look dude against an absolute legend.
Texano Jr. defeated Dave the Clown
Only in AAA could a Dr. Wagner Jr.-Mr. Iguana match be followed by Texano vs. Dave the Clown. Fortunately for AAA they're also the only promotion where this match could inexplicably work. Seriously; this match is like listening to Nickelback CD and going "holy shit; THIS DOESN'T SUCK!" Too bad for Nickelback that's never happened.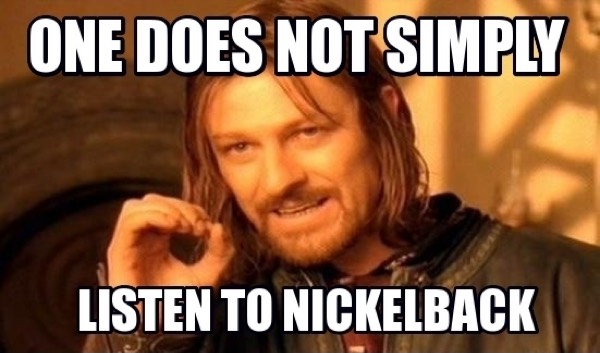 Anyhow, I really enjoyed this match! It was nowhere near the level of some of the other bouts on this card but it benefited greatly from a) Texano working harder than he has in quite awhile (at least in regards to singles matches) and b) Dave the Clown continuing to be a lot better than he was even a year ago. I don't know what changed but he's gone from being "unwatchable" to "mediocre" to "borderline passable." A definite sign that continuing to work on your craft is quite important. I don't think Dave will ever be a great worker but he showed here again that he always give a good effort, he knows enough now that he can have good performances with good workers and he's no longer messing anything up. All plusses and all helped this match work really well.
Psycho Clown defeated Drago
There's only one way an AAA show of any kind can end and that's with the ace, Psycho Clown, main eventing and getting that W. Actually that's not true, considering he loses most of his multi-man main event matches these days. You get what I'm saying though; an AAA show without Psycho at the top is just weird. Fortunately we didn't have to experience that tonight as the ace went out there and showed once again that they really need to give him more singles matches. Given that Drago can be hit or miss at times (he's not as spry as he once was) I wasn't sure how these two would mesh but Drago had his working boots on and while he got a few comedic moments in there, Psycho was basically matching him move for move. The pace was great, the work was fluid and smooth, a lot of the stuff was really impressive (like Psycho's tope through the turnbuckle) and even stuff like the ace psyching himself up by chanting what the fans would normally chant at spots was a nice touch. If anything the only real issue I had with this match is that it seemed to finish before it had actually peaked; with a few more minutes I think it would've been even better. Even still I'd rate this right there with the women's match as the best thing on this show. They worked hard, they paced it well and they had a blast. A strong close to a strong start for this competition.
With that I take my leave sports fans. TILL NEXT TIME!
Please change disks to continue…