Tonight, Lucha Central had the honor of showing Lucha Pittsburgh's WrestleRex show live on our Facebook page. In traditional lucha libre fashion there were complications, with the stream having issues that unfortunately led to the first match on the card being missed. Fortunately things were up and running by the time the second match began (special thanks to Brandon Keenan for getting it up and running, and for also streaming the show through his Facebook page) and the show from that point was a good time; well with the exception of a basic semi-main and the weird audience twerking contests that happened between matches. Otherwise we were entertaining by Swoggle and the two lucha libre style matches delivered just as expected. All in all a fun night was had by all. And seeing as Lucha Central helped make this show available, it's only natural that I now do a review of it. Let's get crackin!
Duke Davis & Gannon Jones Jr. defeated Rex Lawless & Sawyer Fulton
This was the one match missed.
Andrew Palace & Swoggle defeated Beastman & Ray Lyn
A few years ago I went to a local indie show in my hometown that was geared towards being family friendly fun. This match was that, except it was in Pittsburgh instead of Rhode Island. Given that The Artist Formerly Known as Hornswoggle was involved I think this was the right call. It was simple, it was played for laughs and overall it was a good time, with Swoggle doing his usual routine, Ray Lyn playing a great whiny heel and both Andrew Palace and Beastman showing off some skill. Palace in particular looks like someone who could be really good in the right situation. Hopefully he gets that at WrestleRex III: The Return of the Rex. Yes, my skill at naming things is in fact on vacation.
Soberano Jr. defeated Templario
What on earth is it with these promotions putting the best matches in the middle of the show? First we have AAA putting Laredo Kid and Hijo del Vikingo out in the middle of show, and now here we have Soberano and Templario going full Dylan to SPIT THAT HOT FIYAH! Good Grodd I have to stop using that line.
Let's be real sports fans; this wasn't quite what Laredo Kid vs. Vikingo was last week. In fact, and this part is scary, I'm not even sure if this was the best Soberano-Templario match we can get, as both guys were kind of thrown off by the size of the ring early on. But once they got going following their two dives, it was exactly the type of effort you'd expect from these two. We got cool mat based sequences, the Rey Mysterio-Andrade Canadian Destroyer sequence, a Dragonrana, Soberano's tornillo; they pretty much emptied the arsenal here, minus the dives. Just nonstop, glorious fast paced action that both these guys are known for, and I can't really say either Soberano or Templario stood out over the other because they were both terrific. I didn't know what to expect from these two given the setting, but they worked their asses off like it was an Arena Mexico match and they delivered as only they can. A great match.
Bolen defeats Bull James & Bulk Nasty
Two things sports fans. First, what on earth was Bolen doing turning this match into a handicap match?! It was originally a singles match between Bolen and James when James' manager and partner, MK Bandit and Bulk Nasty respectively, when the two heels interfered to get thrown out…only for Bolen to then request they stay so he could face Bull and Bulk. It worked out in the end but holy hell that was dumb. I haven't seen someone that dumb in a wrestling ring since Dolph Ziggler had a No DQ match with Chris Jericho at a house show, and his manager Big E. just decided to stand there for ten minutes before getting involved. It's No DQ dude; you should be running in every second!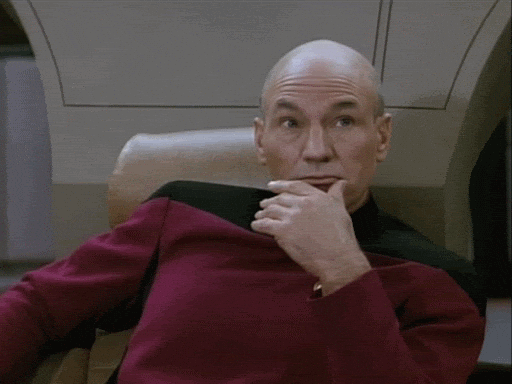 Anyways, this was a basic, old school bruiser style match where Bull and Bulk beat down on Bolen before Ray Lyn made a face turn to help Bolen get the W. That's fine, but after the Soberano-Templario match it would've been nice to have seen a little more action and this didn't have it. On the one hand it's a shame because Bolen looks like he has some charisma and can do a few things. On the other hand, Bull James…yeesh. I remember watching the guy in NXT a few years ago and I guess the best thing you can say about him today is that he's progressed at the same rate Baron Corbin has. Unfortunately for both guys that rate is zero. I've definitely seen worse sports fans, but after the Fury Road like pace of Soberano-Templario this was definitely a cool down. The good news about cool downs though; they generally get you re-psyched for what comes next.
Façade & Sam Adonis defeated Bestia 666 & Super Crazy
With the exception of Façade and Bestia 666 switching teams to make this a Pittsburgh vs. Mexico affair, this match was exactly what I thought it would be going in; which is to say it was a lot of fun. It was also almost as a crazy as the Soberano-Templario match, despite featuring only one guy who was really doing dives. That one guy is Façade and he's nuts; I knew he was nuts after I saw him wrestle for Hart Legacy up in Canada and his performance was on par with his work there. He had a few iffy moments with Bestia early in the match but he was on at the end, delivering a great springboard 450 dive to the floor and an unbelievable rope walking Coast to Coast to put this show to bed. Everyone else was solid to good as well, with Bestia playing up his usual rudo role, Super Crazy getting in a moonsault and good ole Sam Adonis playing one hell of a babyface in peril! I think this is the first time I've ever seen him do that, but he did it well, especially when he had to sell the knee in the early parts of the match. Just good stuff all around. It didn't reach the dizzying heights of the Soberano-Templario match, but this was a very good mixture of lucha and American tag team wrestling, and it closed the show out strong.
There you have it sports fans. Thanks for joining us in watching WrestleRex tonight; if you missed the event, the video is available to view here. I'll see you tomorrow for both a AAA preview and a review of CMLL's Super Viernes. TILL THEN!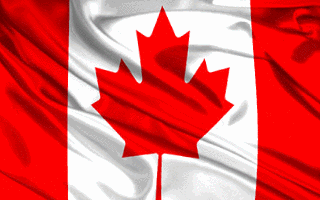 Please change disks to continue…