In the words of Bruce Buffer sports fans, IIIIIIIIIIIIIIIIIIIIIIIIIIIIIIIIIIIIIIIIIIIIIIIIIIIIIIIIIIIIIIIIIIIIIIIIIIIIIIIIIIIIIIIIIIIIIIIIIIIIIITTTTTTTTTTTTTTTTTTTTTTTTTTTTTTTTTTTSSSSSSSSS…TIIIIIIIIIIIIIIIIIIIIIIIIIIIIIIIIIIIIIIIIIIIIIIIIIIIIIIIIIIIIIIIIIIIIIIIIIIIIIIIMMMMMMMMMMMMMMMMMMMMEEEEEEEE!!!!!!!!!!!! We are less than one day away from Triplemania XXVI, the biggest event of the year for AAA and arguably the biggest event in lucha libre this year now. I'd certainly say so, especially since CMLL went and blew their chance a few days ago. This show will certainly be something sports fans. It'll be long, it'll have some stuff that defies explanation, it'll have some really strong lucha libre and as per usual the main events promise to have some heavy duty emotion. In other words, it'll be a Triplemania! And with that intro, it's now time to dig in and predict just what AAA will do for their big show. Let's get rolling.
Four Way Match for the AAA World Cruiserweight Championship
Australian Suicide (c) vs. ACH vs. Sammy Guevara vs. Shane Strickland
What to Expect: Let the record show that this match is one of two scheduled to be on Triplemania's pre-show, starting at 8:30 p.m. EST. Why isn't the other match listed you may ask? Because it's a Llave a la Gloria match…and that's all I know. Don't ask me who's in it, if it features participants from last year's competition or if AAA ran a whole new Llave a la Gloria thing in secret this year and this is the culmination. Much like Lex Luger…
Now to this match, another potentially confusing bout! Originally it was suggested this would be a ten way match with Australian Suicide defending his championship. But just yesterday Dave Meltzer reported this match would be a four way, with Lucha Underground/MLW/EVOLVE/everywhere star Shane Strickland, fellow LU guy Sammy Guevara and ACH flying in to make it a four way. Thus I'm rolling with the four way idea for now, though neither scenario would surprise me. Either way this match not only should be something but also feels too big to be a pre-show match. I have no idea if Australian Suicide is as disgruntled as he claims but I do know he's really good, and he'll be working with three exciting performers who might be the best non Hijo del Vikingo opponents he's faced all year. And if it's a ten man…well it'll just be even crazier because you'll have these four plus guys like Aramis and Arkángel Divino to name a few. How much time will be a factor but regardless of how this match shapes up, it looks to be a show stealer.
Winner: It's possible all of Australian Suicide's Twitter sound offs are a work but until I see otherwise I'm guessing he's leaving. That means there will be a new champion and, based on the fact that he's worked two shows for AAA already, I'm going with Guevara to take the title. Not only has he worked AAA this year and not only does he seem likely to work more AAA dates, but there's a readymade feud for the title between him and Jack Evans that makes too much sense to do. So yes, Sammy Guevara will be your new AAA World Cruiserweight Champion. ONTO THE REGULAR SHOW!
Four Way Match for the AAA Mixed Tag Team Championships
Big Mami & Niño Hamburguesa vs. Angelikal & La Hiedra vs. Dinastia & Lady Maravilla vs. Hijo del Vikingo & Vanilla
What to Expect: I'm torn on this one overall. There's a lot of good talent in this match; Niño Hamburguesa is a lot better than he's given credit for, La Hiedra has improved, Angelikal is tremendous, the team of Dinastia and Lady Maravilla as talented a team you can put together (aside from a few in the next match) and Hijo del Vikingo might be one of the five best workers on this card. I'm frankly stunned he's in this match and not something bigger! Under normal circumstances those six could deliver an awesome match. The problem is Big Mami and Vanilla are also in this match; one of them is a comedy act who isn't really good (Mami) and the other has struggled since debuting in AAA a month ago. I don't think either can railroad this match, but their presence definitely puts a ceiling on how good it'll be unless both are booked to just stand in the corner all match. That won't happen, so look for this match to be a mixed bag. There will be comedy, there will probably be a sloppy spot or two and there will also be some amazing things from Dinastia, Angelikal and Vikingo that make this match a fun, if not as good as it could've been, opener.
Winners: The best team is Dinastia and Lady Maravilla. The team with the least likely to have anything else massive to do over the next few months is Dinastia and Lady Maravilla. Ergo I'm picking Dinastia and Lady Maravilla to win the Mixed Tag Team Championships. Sound logic I know. You can find me in Rhode Island, weeping into my Buffalo Bites when I'm wrong and Mami and Hamburguesa retain.
Four Way Ladder Match to Become #1 Contenders for the AAA World Tag Team Championships
Aerostar & Drago vs. Andrew Everett & DJZ vs. Bandido & Flamita vs. Golden Magic & Laredo Kid
What to Expect: This isn't podracing sports fans; this is Magnus finally getting booked in CMLL again so I can start using this gimmick once more!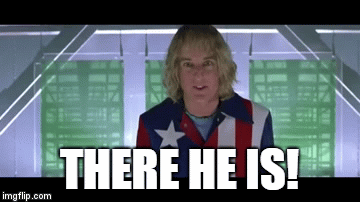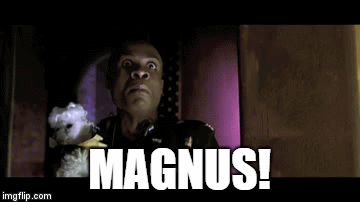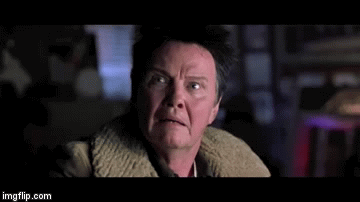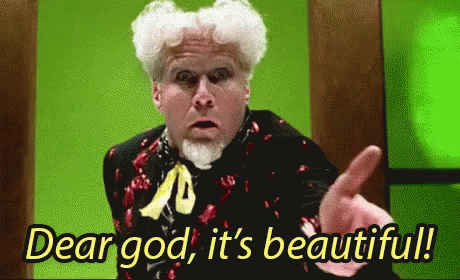 Sorry; I've really wanted to do that for awhile! Now back to this beaut of a match. Some people were complaining that this match is too dangerous, especially when this features eight dudes known for going balls to the wall. And that's the thing; they were going to be doing that anyway! All AAA is doing now is adding a ladder to the mix. I don't see the big deal and frankly I think this has the chance to be the best match on the show. Why wouldn't it be when you have the excellence that is the Aerostar/Drago team (on a show where Aerostar is known for doing the unthinkable), the Progress Tag Team Champions and dynamite duo of Bandido/Flamita, the always fun Andrew Everett and DJZ and the underrated Golden Magic and Laredo Kid, the former who is just coming off the best performance he's had in AAA a week ago. Would you have rather these guys been stuck with the Monster Clowns of the world like Aerostar, Drago, DJZ and Everett were last year? I didn't think so. It'll be wild, it'll feature craziness the likes of which shouldn't seem possible and yes, it may be a bit dangerous (though again, IT WOULD'VE BEEN ANYWAY!). But unless AAA is taking this match off the card (a small possibility after they failed to mention the match at the Tuesday presser), it'll be electrifying.
Winners: As the header states, the winner gets a shot at the Tag Champions Rey Escorpión and Texano at some point (provided AAA remembers to do so). Realistically every team but Everett/DJZ (here for just this show) have a shot but only one of these duos has history with Escorpión and Texano. You guessed it, it's Aerostar and Drago and last I checked those issues between the teams weren't resolved. I say they win this match and get their shot at Escorpión and Texano at Heroes de Imortales in the fall. Or maybe even the Hard Rock Café show. Does AAA still do that?
Three Way Trios Match
Carta Brava Jr., Mocho Cota Jr., Tito Santana vs. Mamba, Máximo, Pimpinela Escarlata vs. El Hijo de LA Park, Puma King, Taurus
What to Expect: If only AAA had remembered Estrella Divina was still around and used him instead of Pimpi.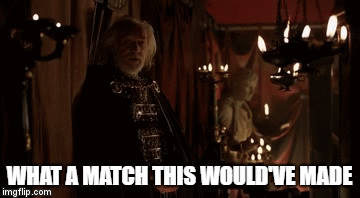 Seriously, that's the only thing holding this match back. Well that and AAA not putting the Trios Championships on the line (yet) but that's beside the point. Poder del Norte are awesome and have finally established themselves as a notable act after their feud with Los OGT's. The Hijo de LA Park/Puma/Taurus team is odd but is also easily the strongest trio in this match, especially if Hijo de Park has a performance worthy of some of his recent CMLL efforts. And Máximo and Mamba are both really good too, and should be trying harder than usual on this type of stage. It's just…Pimpi. I get he's popular and all but all he does any more is arm drags, more arm drags and occasionally a crossbody. And it's all at about five miles per hour. Maybe AAA keeps Pimpi to a minimum, but my fear is he'll get a lot of time, the match will be more comedic than serious and this match will wind up being merely okay.
Winners: This might be one of the easiest calls of the night. Poder del Norte will win by pinning Mamba or Pimpi. Don't be surprised at all if La Máscara appears to continue the lamest feud in AAA (him vs. Máximo) and if La Parka Negra also interferes to continue the greatest feud in AAA (him vs. Hijo de Park). Will anyone catch the sarcasm, Cult wondered aloud.
Lumberjack Trios Match
Averno, Chessman, Super Fly vs. Jack Evans, Juventud Guerrera, Teddy Hart
What to Expect: If only this match hadn't been a lumberjack match!
Alright in fairness, I have seen lumberjack matches before that were really, really good. Seth Rollins vs. Dean Ambrose springs to mind from Summerslam 2013, where we all thought the match was ruined by the stipulation and in fact they made it something memorable. I could see the same thing happening here, though that could be because I'm severely biased towards the Jack/Juvy/Teddy trio that's almost too good to be true. I love all three of those guys, I think they've all been super since returning to AAA and if I were Konnan I'd find a way to get the Trios Championships to them ASAP. And they've got a good group to work against in Los OGT's, who don't even have to change their style up that match as they can brawl and base for high flyers like Jack, Juvy and Teddy. So yeah; it could wind up being really good. It could also wind up being a massively overbooked match where all the lumberjacks get involved, Vampiro gets up from the booth to do stuff, so on and so forth. If anyone from AAA is reading this, my advice would be to either ditch the lumberjacks, or simply keep them as lumberjacks without getting involved and allow these two teams to go nuts on each other. Oh, and you can allow Jack, Juvy and Teddy to take out the lumberjacks with a few dives as well. I wouldn't mind that!
Winners: I still see no reason for anyone associated with MAD to lose, especially this unit. Jack, Juvy and Teddy take this one when Juvy pins Super Fly with a Juvy Driver.
Trios Street Fight
Joe Lider, Murder Clown, Pagano vs. La Máscara, Rey Escorpión, Texano Jr.
What to Expect: If you're looking for what will likely be the weakest match on the show, look no further. I think AAA recognized this which is why we have the street fight stipulation, but even that will only go so far when only Rey Escorpión and Texano are legitimately good. And I say that as a guy who likes Murder Clown and thinks Joe Lider has been a lot better in the past month than he has the last few years. Certainly these guys will all try hard and you know Pagano will do something to make you think he's passed on, both because that's his nature and because he failed to do so last year against El Mesias in that underwhelming slog. But at the end of the day Pagano is still Pagano, La Máscara is still duller than Keanu Reeves in a Shakespeare reading and the lack of talent in this match outside of Escorpión and Texano is enough to doom this into being an average affair.
Winners: This would be a too close to call, break out the Canadian Dollar scenario if Máscara, Escorpión and Texano hadn't just formed a stable with each other. Throw in how the technicos are all disposable in a way and the rudos have this one.
Four Way Match for the AAA Mega Championship
Jeff Jarrett (c) vs. Brian Cage vs. Fenix vs. Rich Swann
What to Expect: The story of this match goes all the way back to Verano de Escandalo in June, when Jeff Jarrett made his "grand" return to AAA and defeated Dr. Wagner Jr. and Rey Mysterio to win the AAA Mega Championship with the help of Konnan. Fenix returned to AAA immediately after this development and has since been looking for a way to get a title shot at Jarrett, finally doing so after beating Bandido and Flamita in an awesome trios match weeks ago. The match was originally supposed to a one on one match, but due to AAA's working agreements with Lucha Underground and Impact it was decided that Brian Cage (who is loosely associated MAD, the stable Jarrett happens to be a part of) and Rich Swann would be added to this match to make it the fourth four way match of the night. And that is the saga of the AAA Mega Championship.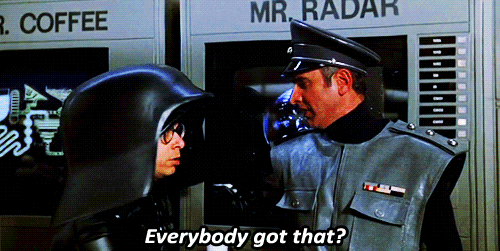 So how will it all go? While Jarrett vs. Fenix was the more logical match story wise, the inclusion of Cage and Swann into this one does make for a more appealing bout. As great as he is Fenix was only getting so much out of the aging Double J, and the addition of the always excellent Cage and the really talented (if polarizing) Swann allows AAA to keep Jarrett at a minimum while Fenix, Cage and Swann go nuts. I suppose its possible AAA could go the other way and double down on how much Jarrett we get in this match but with Konnan at the controls I'm thinking we will get what we want. Jarrett will spend most of this match on the floor, Fenix, Cage and Swann will spend most of it in the ring and we will get a pretty good match out of it until Jarrett comes in for the inevitable climax.
Winner: Unless Double J has decided to do more AAA shows going forward (which I'm dubious of), there will be a new Mega Champion. It won't be Swann as he's here for just this show, which leaves Cage and Fenix. Cage would make sense as he would keep the title within the MAD group, not to mention he's been long overdue for the Mega Championship dating back to his first run in the promotion. But in the end it feels to me like the title will be going to the guy who should've won it at Verano de Escandalo to being with; Fenix. He pins Jarrett to win the Mega Championship and yes, that means he will be AAA's top champion when he works the CMLL Aniversario in a few weeks. Provided CMLL doesn't replace him with Matt Taven of course.
Mask vs. Hair Match
Lady Shani vs. Faby Apache
What to Expect: Here is the only one on one match AAA has on this entire show. Luckily it also happens to be the second biggest match on the show, so it all works out. This angle goes back to Guerra de Titanes in January, where Faby defeated Shani to win the AAA Reina de Reinas Championship in an excellent, hard hitting match. The two switched roles that night as well, with Shani turning technico and Faby turning rudo for the first time in eons. They've continued to feud since then, with Faby winning all the one on one bouts (including a rematch at Rey de Reyes), Shani getting the better of Faby in tag/trios action and Faby bringing in Taurus as her muscle to deal with Shani. It hasn't been the most eye popping build up in history but it didn't have to be; all you really need to see to get excited for this match is Shani and Faby pulverizing each other at Guerra de Titanes. That sold me on this match before it was even announced and it still is months later. I expect almost the same exact thing we got from that January encounter, only with more emotion given the stakes, a higher effort level and a lot of heat. And with Shani having grown into a great performer and Faby being Faby (not mention her experience in having top notch Apuesta matches at Triplemania), there's no reason to doubt this won't be great. In fact it may even be the best match on the card IF the main event does in fact take place in a cage. Either way it's a must watch and may go down as one of the strongest women's matches of the year.
Winner: This may be the toughest match to call! I would personally give the win to Shani; Faby has dominated the bulk of this feud, hair does grow back and Shani getting a big win feels right. But the consensus seems to be that Faby will win, given her seniority, star power and the fact that Shani will probably be fine with the mask. In the end…we'll play it safe. Faby will emerge victorious and Shani will become the first person to unmask on this show.
Poker de Ases: Four Way (Cage?) Mask vs. Mask Match
El Hijo del Fantasma vs. LA Park vs. Pagano vs. Pentagon Jr.
What to Expect: Sports fans, I give you the biggest match lucha libre has to offer this year. Let us all take a moment once again to curse CMLL for screwing it all up.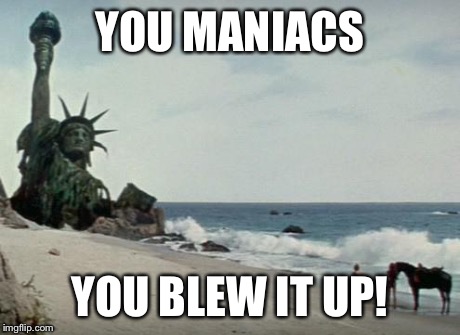 This is a weird match in that there's been build up, but it's primarily been in the form of two separate feuds between Psycho Clown and Fantasma and (recently) Psycho Clown and LA Park. Fantasma and Park have interacted but really haven't had much beef, while Pentagon only showed up briefly a few weeks ago to defeat Psycho in tag action (not that we needed to see him that much. He's Pentagon, the Lucha Underground ace; we know he's for real!). It really doesn't matter as the match is a huge deal due to the star power of all four luchadores and the stakes involved. That's where the drama comes in…well that and whether or not this match is in a cage or not. That is going to be the deciding factor in how great this match winds up being. The match was originally booked as a cage match but then was changed to a regular four way some time ago. As of last week it was said to still be a regular four way; only now the Triplemania poster is saying it's a cage match. In other words, who the hell knows anymore? I'm hopeful it's a regular four way; not only will that allow the guys more freedom to work their magic but it'll also allow for crowd brawling, an LA Park staple. But even if this does wind up enclosed in a cage for the first little bit (the rules stipulate once two luchadores escape it will become a one on one match), we've got four luchadores who are really good in there together for a high stakes, high emotion match. They'll make it work. It may not work as well as a regular four way would and if anyone from AAA is reading this, I implore you please, PLEASE go with that option. Either way though, this will be a memorable main event as most Triplemania main events have come to be
Loser: Hey look; the Winner category has become the Loser section for this match. You never know for sure but I'm pretty confident both LA Park and Pentagon are safe, regardless of how much some people seem to think Pentagon is going to WWE (spoiler; he's not). Plus, as great as the Psycho Clown-LA Park battles have been, it's too soon for them to blow it off on this show. Thus the final two will come down to Fantasma and Psycho Clown and, in the worst moment of Meefloaf's life, The Artist Also Known as King Cuerno will fall to AAA's ace and unmask himself for the world to see. It'll be a moment, it will not hurt Fantasma at all (I reckon he's probably a good looking dude under the mask) and it'll be another feather in Psycho Clown's cap as AAA continues to build the promotion around him.
And there you have it sports fans. I'm off to make lunch and get ready for tonight's CMLL Super Viernes. As a reminder, Triplemania will be available on Twitch starting tomorrow, starting with the pre-show at 8 p.m. EST with the main show starting at 9 p.m. I'll have a live review going as per usual, so if you want to follow along with me or can't watch the show, look out for that. Till we meet again!
Please change disks to continue…