If you thought AAA and CMLL were the only lucha libre promotions running big shows this weekend, boy do I have news for you! Turns out The Crash is back after a bit of a layoff and will be running a special show honoring the memory of form AAA/CMLL/WWE/WCW luchadore Hector Garza. That's part of the appeal of this show…and part of the problem. Without question this should be a good show in terms of ring work, and three of the matches have me really, REALLY excited. But some of The Crash's decisions with this show, especially given how they're marketing it, are…shall I say puzzling? You'll see what I mean in a few minutes. Onto the previewing!
Triple Threat Match for The Crash Cruiserweight Championship
Bandido vs. Dezmond Xavier vs. Laredo Kid
What to Expect: In the words of Tama Tanga excitedly introducing Taiji Ishimori to the Bullet Club, look at this! LOOK AT THIS! If The Crash even gives these guys seven minutes this will be one of the best openers in lucha libre this year. Of course The Crash is the same promotion that cut everyone short on Wrestlemania weekend so who can say for sure what they'll do here. Regardless, these three are so great (Bandido in particular) that it's hard for me to see this being anything less than really good. I just hope they get enough time to really strut their stuff.
Winner: Bandido, Bandido, Bandido…Bandido. Is that clear enough for ya?! He pins Xavier to win the championship.
The Crash Femenil Championship Match
Lacey Lane (c) vs. Tessa Blanchard
What to Expect: I'm sure some people are going to be all "huh?" here but so the [redacted] what; this one of my most anticipated matches on this show. For real!
And no this is not because the card is weak overall (it isn't) or something like that. It's because of these six matches, this looks to be (in my eyes) one of the three best. Anyone who has watched Tessa Blanchard lately and not been sold on her…I mean I don't know what to tell you. She's great, she's really charismatic (especially as a heel/rudo) and most importantly she's adaptable, being able to go into any sort of match (be it a regular woman's match or an intergender match) and deliver the goods. The amazing thing is she might not even be the best luchadora in this match. I loved what I saw from Lacey Lane Wrestlemania weekend and that was just in limited action; I imagine she's even better when she gets more than five minutes of sharing spots with people to work with. They'll have to click and as always, there are no guarantees in life, but I expect this to be fast, really well worked and really strong. As per usual with The Crash, I just hope they get the time.
Winner: Tessa winning here would be noteworthy but a) I don't believe she's booked to return to The Crash as of yet and b) Lacey Lane is part of The Crash's biggest stable. She's winning. I expect it to go around ten minutes before Lane finishes Tessa off.
La Copa Hector Garza
Bufalo Ayala vs. Douglas James vs. Flamita vs. Hijo del Pirata Morgan vs. Jonathan vs. Scorpio Sky vs. Último Ninja
What to Expect: Alright here's my bone to pick with this show. This whole show, and especially this match, is all about honoring the lucha libre greatness of Hector Garza. And rightfully so; he was the guy who gave us this after all.
And yet, despite the fact that he's one of the head honchos of The Crash AND the fact that this match is honoring his uncle…The Crash couldn't find a way to put Garza Jr. in this match? Really?! I get that Último Ninja is supposed to be the representative and all but come on; Garza Jr. is the name here and the fact that he's not in this match…it's very odd and in my opinion a missed opportunity, especially considering what Garza Jr. is doing later on the show. It's also made me less excited for what should still be a good match. I'm not high on Douglas James at all and I have no idea who Jonathan is, but everyone else here looks good and Flamita's presence alone should buy us one "OMG" moment. It just feels off that a show honoring Hector Garza and features two of his nephews has a tournament in his name featuring only one of them. Just more of this Crash weirdness I'm not a fan of, especially since they're supposed to be smarter than some of the other lucha promotions out there.
Winner: I'm a little cautious about this pick considering the easy layup The Crash blew in not booking Garza in this match, but at the end of the day the promotion has got to be smart enough to know that the right call here is Último Ninja. He's not just family; he's also really good too. I say he takes it after eliminating Flamita.
Rey Fenix & Rey Horus vs. Mesias & PJ Black
What to Expect: What a delightfully weird tag match! Alright it's not all weird; all four of these guys are acquainted via Lucha Underground (I dare say Fenix and Mesias are even more than acquainted!) and Fenix and Horus seem like a natural team to me. It's just that Black and Mesias don't, even if Mesias isn't wrestling as an unstoppable, unholy demon. That's a minor quibble though. At the end of the day Horus has been so good recently, Fenix is in a league that only Soberano Jr., Volador Jr. and his brother Pentagon find themselves in, Black is great and the word is Mesias is looking a lot more focused and energetic on the lucha indies compared to his lethargic last few years in AAA. This should be a good one, though I'm guessing this one will probably suffer from a lack of time.
Winners: I like Fenix and The Artist Also Known as El Dragón Azteca Jr. in this one. They take it in around eight minutes, with Fenix pinning Mesias for old times' sake.
Bestia 666 & Garza Jr. vs. Brody King & Joey Janela vs. Daga & Masada
What to Expect: Hopefully you'll recall my disenchantment at Garza Jr. not being in the Copa Hector Garza, mainly because it was only a few matches before this and I'd be worried about you if you'd forgotten. Part of the reason is this match. It be one thing if Garza Jr. was in a big singles match with Fenix, Pentagon, whomever. Instead he's in this random three way tag team match which appears to have absolutely no stakes whatsoever.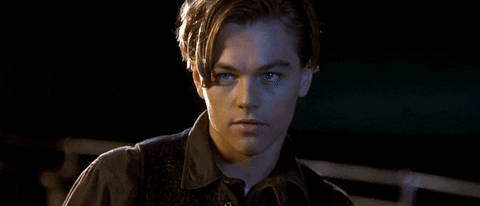 Even worse is that this match…I mean maybe it's just me but it does nothing for me at all. I like Bestia 666, Joey Janela and Daga (I've heard great things about Brody King) as in ring talents so maybe they can make something work. But while Garza Jr. certainly has charisma for days I've never been one too impressed with his in ring work, and don't get me started on Masada, easily the worst worker on this show by at least fifty miles. It's still only two "meh" pieces compared to six good ones but I don't know; between that, the fact that Garza Jr. put himself here instead of the more ideal match and the fact that this doesn't really have anything going for it outside of the chance to see Daga and I'm not just not hotly anticipating this match. It'll be fine, it'll probably get between thirteen minutes and like many CMLL matches I watch, it'll disappear into the abyss and never return once it's over.
Winners: I suppose you could make the argument for an upset victory considering Garza Jr. is supposedly WWE bound any time. Alas this is his uncle's tribute show and even if The Crash couldn't figure out where to put him, I have to believe they're smart enough to give him the victory. He and Bestia take this one.
Carístico vs. Penta Zero M
What to Expect: This is a cool match. It has to be considering it's the ace of Lucha Underground (and The Crash) vs. one of the top stars of CMLL. It's also a first time one on one match if I'm not mistaken, though Carístico and Pentagon did have a really strong tag match featuring LA Park and Fenix not too long ago. All that and more is why you should be excited for this one. Obviously some of this will be based on effort as both Carístico and Pentagon will coast on occasion, but if they want it to be this could easily be the best match on the show. Carístico's star power has diminished but he's still got it ability wise and Pentagon is Pentagon; he's the one true ace dammit! I would put this right there with the opener and Lane-Blanchard as one of the three contenders for Match of the Night.
Winner: Part of me feels this is too close to call…then part of me realizes The Crash is Pentagon's promotion and Carístico is just visiting it like he's in Westworld. The one true ace disposes of the former ace of Mexico in about fifteen minutes, and I wouldn't be surprised after if Garza Jr., if he is in fact heading up north, comes out after to begin an angle that leads to Pentagon sending him on his way. We'll see!
That's game sports fans. I'll see you tonight for the AAA review! Till then, a Hector Garza gif to get you excited for what's to come.
Please change disks to continue…