A little less than two years ago, back when I was a mere "independent lucha libre writer", I did a five part series counting down what I felt to be the 25 greatest Triplemania matches ever, in honor of the 25th anniversary of the show. It was a good time! Now two years later, as I was brainstorming what to do during Triplemania week, I had this thought; why not update the list, but make it a top 27 instead of a top 25 in honor of the 27th Triplemania? And that sports fans is how the Top 27 Triplemania Matches of All Time series came to be. For the next three days we will take a look at what I feel to be the best matches ever produced from the previous 26 editions of AAA's big show, all leading to Lucha Central's huge preview of the show on Thursday night (done by yours truly). While this list isn't entirely different from the one two years ago, it will feature all new write ups on the matches, some new matches from Triplemania's XXV and XXVI and, unfortunately, some matches dropping out like Alan Stone vs. Alex Koslov vs. Crazy Boy vs. Extreme Tiger (the 24th entry in 2016) and Vampiro vs. El Mesias (the 23rd entry). But enough about the matches that just missed out; let's take a look at the matches that made the cut, starting with matches 27-21!
27. Aerostar & Drago vs. Angelico & Jack Evans vs. El Hijo del Fantasma & Garza Jr. vs. Matt Cross & Paul London (Triplemania XXIV)
The match that kicked off my first Triplemania series will kick off the second one as well! It's slid down a few spots over the last few years (from #25 to #27), mostly because a few crazier matches have come along since and because the crowd was deader than Ben Affleck's career after Gigli. Even still this is a lot of fun and arguably the best match of an okay Triplemania XXIV, with nonstop action throughout and particularly strong performances from AEW's coolest tag team and the Aerostar/Drago alliance, the latter whom finally won the tag titles in this match. Perhaps most impressive is how this match held together despite featuring a thrown together team (Cross and London) and Garza Jr. replacing Fenix at the last minute. Matches don't generally stay good when Fenix drops out of them; this was one of the exceptions.
26. Super Fly vs. Super Calo (Triplemania XV)
I rated this match 21st two years ago; in retrospect that was probably too high for a seven and a half minute match that was ultimately inconsequential given that Super Calo all but disappeared afterwards and Super Fly…well he's not been elevated much since then has he? But my goodness what a seven and a half minutes these two had! It's easy to forget that the now rudo Super Fly was once an exciting young technico in the same vein as Aerostar and Laredo Kid while Super Calo was one of the most thrilling performers to grace AAA and WCW during the 90's. You'll be reminded in this contest, which ultimately sees Super Fly beat Calo at his own game to unmask the forgotten lucha libre legend. In many ways this is Calo's swan song, a fitting end for one of AAA's biggest unsung heroes.
25. Lizmark vs. La Parka (Triplemania I)
If you ever wanted to know what moment solidified Adolfo Tapia Ibarra as La Parka (besides his unforgettable performance as "La Parca" in Máscara Sagrada y Octagón, lucha a muerte) it's this match, a Mexican National Light Heavyweight Championship match from the first Triplemania. And that's saying something because this match almost goes off the rails thanks to an overbooked finish that saw five more minutes added on and some sloppiness that Kalisto only dreams about.
Luckily things stay on track long enough to keep this match (originally the 20th ranked bout on this list) good. Of course the performers had a hand. Even at 43 years old the legendary Lizmark has no problem  showing off the high flying style that made him a star, and while he's not yet the force he'd become as LA Park, La Parka's charisma and ability are already very much a site to behold. He's also gives us a glimpse of some of his future rivalries by stopping the referee's count several times, a spot now prominent in matches featuring Park's biggest rival Rush. With a little less convoluted finish and perhaps a Parka victory this match would've been higher. But even if it's not perfect, it's still a hell of a match and the first big match where LA Park showed what he had in store for us.
24. Mascarita Sagrada, Octagoncito, Super Munequito, Torerito vs. Espectrito I, Espectrito II, Fuercita Guerrera, La Parkita (Triplemania III-B)
When it comes to the canon of great AAA shows, Triplemania III-B is often the forgotten about compared to Triplemania II-B or When Worlds Collide. What a pity because that show was so good it wound up producing more matches (4) on this countdown than any other show, starting with this undercard spectacular featuring the Mini-Estrellas. The match starts off really fast and then slows down a little too much in the middle before turning into batshit insanity, highlighted by an exceptional Torerito dive late in the match and the innovative brilliance of the first Mascarita Sagrada. It's a shame Sagrada's performance in the recent Lucha Capital competition will be the lasting memory for many new fans when he was arguably one of the best luchadores alive during this time period. In the end all four luchadores kick ass, and this bout should serve as a reminder to AAA that a Mini-Estrellas division could be a huge hit should AAA decide to seriously pursue it again. And by seriously pursue, I don't mean giving Dinastia, La Parkita and Mini Psycho Clown spots in a trios match every two months like they do now.
23. Psycho Clown vs. Pagano (Triplemania XXIV)
Psycho Clown may be the weirdest top star of any major promotion, but those who have seen him in big spots (or during his fantastic 2019) know he's not only a capable, charismatic draw but a big time performer. AAA tested that fully at Triplemania XXIV by sticking Psycho in a lukewarm match with Death Match luchador Pagano (a man far more miss than he is hit), followed by them booking an ending that saw Damian 666 and Nicho el Millonario interfere, Dr. Wagner Jr. then running them off, then Wagner turning on Psycho…only for Psycho to win anyway!
None of it mattered because on that night Psycho Clown was that good, shepherding Pagano through a captivating car wreck that hooked the Mexico City crowd from the moment the two started to pulverize each other with weapons. The ending is enough of a shit show to keep this from being any higher (although it was partially responsible for giving us the much better Wagner-Psycho match a year later), but prior to that it's AAA spectacle at its best. Pagano has still never had a better one on one match, and I'm not sure Psycho has topped this level of performance. If you ever wanted to know Psycho is the ace of AAA, watch this match and see how much he gets out of something that should've been DOA.
22. Joe Lider, Murder Clown, Pagano vs. La Máscara, Rey Escorpión, Texano Jr. (Triplemania XXVI)
The Psycho Clown match may be Pagano's best singles match but this trios match, our first new entry into the list by the way, is his magna opus. It can also be considered Murder Clown's coming out party, Joe Lider's last memorable performance and the last thing La Máscara remotely did that was cool before he was rightfully banished into The Phantom Zone to join these three hooligans.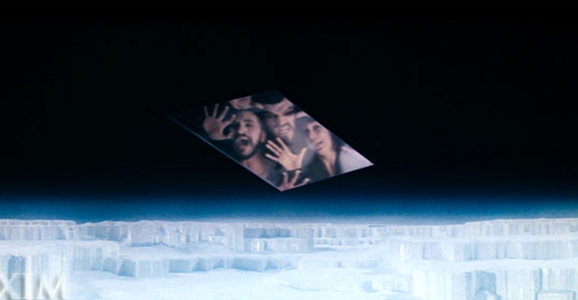 The funny thing is I don't think anyone, myself included, thought this match would work when it was first announced last year. In retrospect we all underrated three things; Murder Clown's ability, Pagano's wackiness and the awesomeness that is Rey Escorpión and Texano Jr. together. At the time no one knew that Murder Clown was as good as he was (well save for me but this isn't Cult's Bragging Hour), the formation of Los Mercenarios had hidden Escorpión and Texano's talents and Pagano, as already stated, has never been the most consistent worker. Then this match happened, Murder Clown looked like a Star Destroyer, Escorpión looked like the best worker alive, Texano somehow came out of this match without a scratch (while bulldozing everyone he came across) and Pagano somehow got all of his wacky ideas to go right, from getting powerbombed PERFECTLY into a shopping cart to doing a Spanish Fly on Escorpión off the ramp and onto a flaming table. Combine that with Lider's unbelievable ability to take a beating (he would take the pin in this match after taking, and this is true, a FLAMING BULLROPE WHIP by Texano) and La Máscara actually giving a damn for the first time in years and we got an awesome, Lucha Underground/DTU/GCW style Death Match. Some say this was the best match from last year's Triplemania. I wouldn't go that far, but it was definitely a sight to behold.
21. Konnan vs. Jake Roberts (Triplemania II-C)
If Konnan happens to read this list he may instantly invalidate it because this match made the list. On the one hand, this match is pretty bad in terms of workrate given Roberts' condition at the time. On the other hand, this match was the culmination of one of the most famous angles in AAA history and the match, while not perfect, featured tremendous heat and a great story built around Roberts handcuffing Konnan to the ropes and Konnan fighting and clawing to both keep Roberts away and to get free. The moment Konnan makes his comeback after finally getting out of the cuffs leads to an unbelievable pop, one only dwarfed when he finally pins Roberts after some faulty interference from The Warlord of all people. There are definitely better matches on this list and there are definitely matches that do what this bout attempted to do better. But it's impossible to have a list of the greatest Triplemania matches of all time and not include one of the most important and one of the most heated. For that and the handcuff spot, this match makes the cut.
That's Part One sports fans! Come back for Part 2, matches 20-11, tomorrow, likely in the afternoon. I'll also be back later tonight for some results from CMLL's Tuesday show. TILL THEN!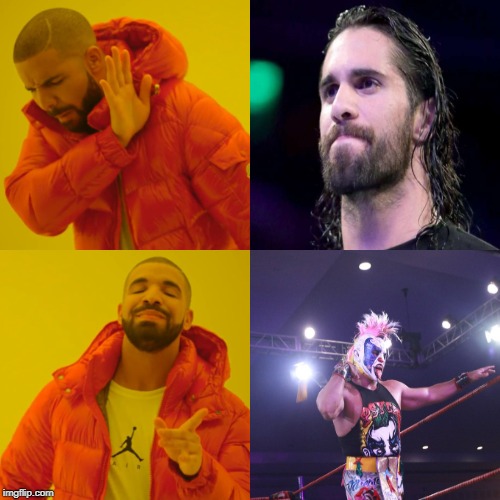 Please change disks to continue…