This has been a wild night sports fans. Just an hour or so before Ultima Lucha I spilled a bit of water on my computer; luckily I got it dried off really fast and no damage seemed to be done. Then my keyboard stopped working right as LU began and I spent the entire first hour of Ultima Lucha IV part one watching the show and trying to get the damn keyboard to work. As of now it still hasn't; luckily I keep a spare USB keyboard though and thus I am able to get this review to you. I'll be honest, not the way I thought I'd review this show. It is what it is though and luckily LU helped salvage the night with an amazing start to the event. It was even better than I expected and I expected one hell of a show. The opener was far better than I could've imagined, Taya-Mundo did its job and that mask match…holy hell. We'll get to that. But first, let's start at the beginning and go from there.
Aerostar Making Moves
But let's not bury the lead here sports fans; Aerostar is big no doubt but Captain Vasquez being alive and appearing for the first time this season is bigger! Let's go to what Justin Harvey's reaction was to the news.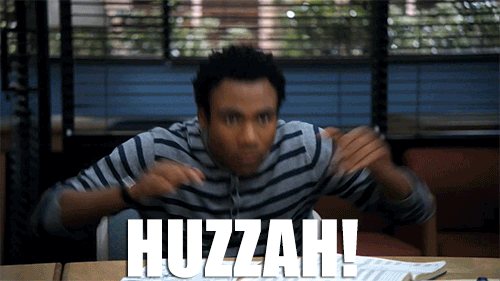 And now let's go to Justin's reaction once Vasquez connected both parts of the amulet together, thus killing her and sending her off into the great wrestling ring in the sky.
No I'm not joking; that is a legit thing that happened to open this show. Aerostar walked into the police station (hopefully they've updated Hernandez' status on the "Missing" wall by now), tried to talk Captain Vasquez into giving him the other half of the amulet, succeeded, and now she's gone and Aerostar is one amulet greater than The Order I suppose. Overall I'm in favor of this. Captain Vasquez was cool but the cop scenes weren't exactly missed this past season and probably didn't have much value going forward. Aerostar does (I'm beginning to believe he may be, along with Pentagon, the hero of this whole story) and him now having the amulet is an interesting wrinkle in his chess match against the forces of evil. Also, it's at least a 70% better move than giving Johnny Mundo the power glove. It may be so very, very bad but it's still Johnny Mundo with unlimited power. I've seen enough Highlander parodies in Robot Chicken to know where that's going.
Three Way Trios Match for the Lucha Underground Trios Championships
Daga, Jeremiah Snake, Kobra Moon (c) defeated Ivelisse, Sammy Guevara, XO Lishus vs. El Bunny, Paul London, The White Rabbit
Good Grodd, this was 100% better than I expected! I wasn't sure LU would be able to find a way to allow all nine of these luchador(a)s a chance to shine. And how did they do it; by making this an elimination match! That, coupled with Sammy Guevara getting knocked out of match by The White Rabbit's white glove of doom really opened the match up to everyone and allowed everyone to have a moment. And there was many a killer moment! The opening moments of this match were insane with everyone pretty much getting an insane dive/move, none better than Guevara's flip dive over Ivelisse, Ivelisse's unique take on the Brillo Dorada and Guevara doing a Spanish Fly on Kobra Moon off a platform and to the floor. It was tremendous. I was a bit surprised the Rabbit Tribe immediately got bounced, but they still came off strong thanks to the White Rabbit taking out Guevara and it allowed the Reptiles to have one hell of a third fall with their strong style lucha. It didn't hurt that they really clicked with Team Ivelisse in a way they didn't when Joey Ryan was involved. Just great stuff, especially at the end where Daga managed to get on an arm bar and Jeremiah Snake forced it on XO Lishus by kicking his interlocked arms to shreds. What a start to Ultima Lucha!
Taya defeated Ricky Mundo
This was exactly what I expected, only somehow even more one sided than I could've imagined. Ricky Mundo wasn't completely hopeless here but the story was Taya getting her revenge and thus the match was all about her just grinding Ricky into a sticky paste. She dominated him and it was a pretty entertaining domination overall, right up there with some of Matanza's best work. Anyone else and I may have taken a bit of an issue, but Ricky Mundo is never going to be a huge player in LU while Taya most definitely is. So her dominating all the way, getting a submission finish and then chokeslamming Ricky through a table was absolutely the way to go. For that I give LU full marks. Now we'll see what happens between Taya and the doll. Remember, there's still a scene we've yet to see where Taya and Rosa are…convulsing? Fighting? Doing something? Whatever it is, it's coming fast and I'm interested to see what it entails.
Mask vs. Mask Match
Son of Havoc defeated Killshot
Let the record show that I'm using the Batman gif twice because this match EARNED it and then some.
Holy shit what a match. Like the opener this was much better than expected. Unlike the opener I expected this to be fantastic, so the fact that it blew away expectations tell you how massive this match was. It felt like a big time mask match; certainly it won't go down as something on the level of Atlantis-Villano or Atlantis-Último Guerrero but in the confines of LU it was massive. Two long time favorites battling it out to try and save their identities and doing everything in their power to get the win. I'm talking some great reversals from Killshot; double stomps galore; Havoc diving off the balcony for a splash through a table; the stretcher from Hell of War making a reappearance and playing a huge part in the ending (let's just say Killshot may have been strapped down on it; the constant kick out from big moves. The list goes on and on and on. I wouldn't say it was Killshot's best match in Lucha Underground (nothing will top Hell of War) but it was top three at worst and was certainly Havoc's best individual effort. It was high octane action, it felt like and death for those guys and it was emotional at the end when Killshot revealed himself to be Lt. Jermaine Strickland once he unmasked. All these years he's spent fighting to forget what he's done (he even admitted he left Dante Fox to die, proving Dante was right all along) almost made him forget who he was…until this moment when he got it back. That's a hell of a story right there sports fans and it came after one hell of a main event. I'm sure one match will at least come close to topping it next week but this will be a hard act to follow.
Long May He Run
It at least won't be a hard act for Killshot to follow because, unless there's another twist coming, this will be his last LU match. The soldier had his bags packed and was leaving the Temple when he ran into Dante Fox in full uniform. Killshot asked why he was missing, Dante hinted at a secret mission (something we'll learn more about in season five?) and Killshot asked for permission to end duty. Dante granted it, they made peace and I almost shed the same amount of tears I did at the end of Serenity when the villain and Mal make peace.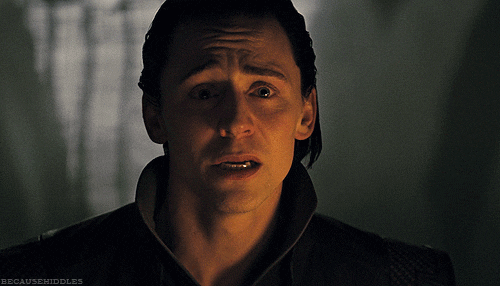 And this is sad, even though I think we all knew it was coming. Killshot, in his other life, has risen far beyond what LU is capable of doing at this point and with there being no concrete guarantee of anything going forward, it was only a matter of time before he left. It's understandable. But man, in some ways I will miss him more than Prince Puma. Puma was a more integral part of the show but he was a top guy from day one. Killshot had to grind to get to where he wound up, starting from a random guy hanging out with The Mack and Big Ryck before we learned about his past and saw him evolve. He became a complete performer, right before my eyes, on Lucha Underground and it's a shame we won't get to see more of it now. At least there's a chance as LU did keep him alive so who knows; perhaps things will change down the road. For now though, thanks for everything Killshot. You rocked, you rolled, you gave us tonight, the WMD match and the Hell of War. I look forward to you killing it in MLW, almost as much as I look forward to finding out what Dante Fox' mission turns out to be.
There you have it sports fans. Now it's time to review AAA's Lucha Capital! I'll see you soon.
Please change disks to continue…