It's here sports fans. After twenty weeks of courage, honor and above all else violence, Lucha Underground has reached Ultima Lucha Cuatro; or as I'm calling it, Ultima Lucha IV. It just rolls off the tongue better (that and I don't accidently keep typing "Cuatrero" instead of "Cuatro" every time I type!). And while this season of LU has been a bit more polarizing than others, this Ultima Lucha card looks to die for. Hence why once again LU has split their biggest event into two weeks, with Part One kicking things off (on Halloween no less) with a Trios Championship match, a scorned bride looking to wreck the man who ruined her wedding and two beloved luchadores putting their masks on the line. That's big…and it's only week one! But we'll worry about week two next week. For now let's preview all the things to come tomorrow.
Three Way Trios Match for the Lucha Underground Trios Championships
Daga, Jeremiah Snake, Kobra Moon (c) vs. Ivelisse, Sammy Guevara, XO Lishus vs. El Bunny, Paul London, The White Rabbit
What to Expect: This is probably the one match on Ultima Lucha where there are more stories going on in the individual groups than there is a story between the groups. Both the Reptile and Rabbit Tribe started season four really different; Paul London was still having a good time with Mala Suerte and Saltador while Vibora was looking poised to take "the leap" for the Reptile Tribe. Then London met El Bunny and the White Rabbit, turned violent and had Suerte and Saltador "SACRIFICED TO THE GAWWWWWWWWDS!" so he could replace them with Bunny and non Killer Kross, while Vibora got killed off in Johnny Mundo and The Last Crusade, forcing Kobra Moon to resurrect a dead Jeremiah Crane and turn him into Jeremiah Snake. That, and Killshot and Son of Havoc's relationship imploding, helped get them the Trios Championships, which they've held since. Meanwhile Ivelisse and XO Lishus started bonding and even managed to turn Joey Ryan good; naturally this led to the White Rabbit sticking his hand down Ryan's throat, causing all sorts of internal damage to Ryan. He's now gone, leading Ivelisse and XO to replace him with Sammy Guevara, but not before he had some contract issues with Famous B. And that, sports fans, is how the Trios Championships came to be a three way trios match. You can do your thing now Dark Helmet.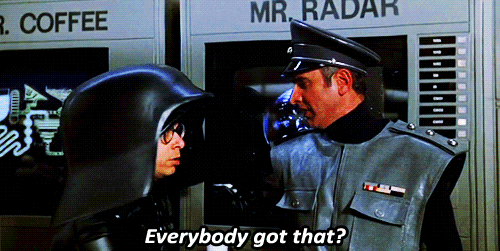 So yeah; aside from the White Rabbit destroying Joey Ryan and a trios titles defense by the Reptiles against Ivelisse, Ryan and XO, there hasn't been much between these teams, with the stories of each team carrying the show. I have no problem with that at all. My worry here is that there are maybe too many cooks in the kitchen. You've got nine workers in this match that all need a bit of time to work their magic; it makes it very easy for someone to get lost in the shuffle, something that has happened to Daga (who is really, REALLY good) several times in trios action this season alone. Throw in the fact that the trios matches have really just topped out at good this season and I don't see how this can be a blow away match. Never the less I'm sure they'll try. Daga, Snake, Ivelisse, Guevara, XO and London are all tremendous performers, Kobra Moon has proven to be really good when doing double teams with Snake and the White Rabbit doesn't need to be on the level of the others when he's a terrifying mountain of a man whose gimmick may be ripping out dudes' throats. Hell for all I know El Bunny is really good too; I just haven't seen enough of him. The talent is there; I just don't know if the proper time will be.
Winners: The Rabbits. I'd probably believe this even if Team Ivelisse wasn't somewhat thrown together and the Reptile Tribe wasn't due for another "end of the season beheading" (BEWARE DAGA, BEWARE!) but those reasons just further hammer it home. Well that and the fact that the new Rabbits are super cool and should dominate the trios division for a long time. They take this one with the White Rabbit sticking his hand down Guevara's throat to seal the deal.
Taya vs. Ricky Mundo
What to Expect: A lot of moving parts in this one sports fans! Taya and Ricky Mundo had been teammates in Worldwide Underground for over a year, seemingly with no issue. Then Ricky spent the break between seasons falling in love with a homicidal doll named Rosa (who probably originated from an island that the then living Dario Cueto encouraged Ricky to visit early in season three), who apparently convinced him the only way he could ever truly earn Johnny Mundo's respect was to just go full Single White Female. This is why Angelico is currently wrestling in the great beyond. None of this worked (in fact, Ricky going nuts just alienated him from Worldwide Underground), so he lashed out by ruining Johnny and Taya's wedding by unleashing Matanza on them. He has since confessed and, well, how do you think Taya feels about it? It's a very well done story that I'd like to believe will end in a well done match. Sadly I'm not sure. Rest assured Taya isn't the issue; she's fantastic and has proven she can get plenty out of the most limited opponent (remember that Sexy Star match from Ultima Lucha Tres?). I just have no idea on what to expect from Ricky. He's been with LU for three seasons now and over that course hasn't really shown anything, though in his defense he hasn't really gotten the chance beyond a funny backstage scene here and there (I did think he looked okay wrestling Famous B a few weeks back, but that match was two minutes long). He's got a big opportunity here with a respected worker and I hope he delivers. Till I see it though, this match is a big unknown and a decent test to see what Taya can get out of a somewhat unknown.
Winner: My gut tells me Taya is winning this one easily…and yet there's still a scene from this season we haven't seen that shows Taya struggling with the doll backstage. Maybe that happens after the match (and Rosa thus turns Taya crazy)…but it could be before as well and could play a part in Ricky stealing a win. Eh, let's play it safe; Taya beats Ricky to avenge him ruining her wedding and we all go home happy. Except we don't because there's one more match!
Mask vs. Mask Match
Son of Havoc vs. Killshot
What to Expect: For the second straight year, Ultima Lucha is featuring a decent sized Apuesta match. I wouldn't say this one is quite as personal as Fenix vs. Marty "The Moth" (there was romance and forks involved in that shindig) but there's still plenty of heat. This goes all the way back to the beginning of season four, when Antonio Cueto announced that Dante Fox was "missing in action" (he has since been found for those who missed the last two weeks) and replaced him with Son of Havoc on Killshot and The Mack's Trios Championship team. The team worked together decently for a few weeks but from the beginning it was clear Killshot didn't love having Havoc around (he arguably didn't love having Big Willie around either considering he eliminated Mack via a cheap roll up in Aztec Warfare IV. And yes I know the rules are technically every luchador for themselves but still; DICK MOVE!). The issues kept boiling and boiling until the trio lost the championships to the Reptile Tribe (on the same night Killshot came up short against El Dragon Azteca Jr. for the Gift of the Gods title no less) and Killshot finally snapped and turned on both his partners. Fortunately for Killshot Big Willie had issues with Mil Muertes as the time (still does actually!), leaving Havoc alone to go after the former soldier. The two have traded unmaskings ever since, as well as one really good singles match, and now the time has come for one of them to reveal their mug to the world. And that is how Son of Havoc and Killshot now find themselves in position to unmask. Dark Helmet, come back out.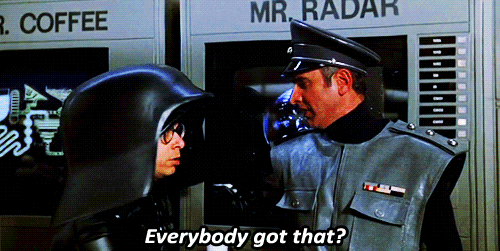 Normally this would be the part where I go into my concerns for this match. That won't be happening because I have none. This match should easily be one of the best matches of LU's fourth season, one of the best matches of Ultima Lucha IV and quite frankly I may be underrating it. Even if you didn't love how long LU spent building towards Killshot's turn, the story since then has been really well done and, even taking that off the table, there's just no way I'm counting out these two in a big match situation. I mean we're still just one Ultima Lucha removed from Killshot having one of the two best matches in LU history. He's big time in moments like this. Son of Havoc is a guy who's been with Lucha Underground since the first episode, has one of the biggest followings of anyone in the Temple and has come up huge time and time again over the first four seasons. He's big time. Throw in how they managed to have a really good match just a few weeks ago WITHOUT going too deep into their bag of tricks and there's just no doubt in my mind this match is going to rock and roll. I expect it'll have a lot of cool dives, a lot of violence (as all LU matches do) and likely a lot of time as it will be the main event. It's without question the first can't miss match of Ultima Lucha and you'll be doing yourself a disservice if you don't check it out.
Winner: Havoc. Sorry to all the Killshot fans out there, but a) Son of Havoc feels far more important to the LU mythos than Killshot does, b) I'm no expert but there's no guarantee in my eyes that Killshot will be around in LU for the long haul (whereas I'm pretty sure Havoc will be) and c) if Killshot is sticking around a few more seasons, then he'll be just fine anyway because he's sure as hell done fine as an unmasked dude out in MLW, Evolve and so on and so forth. Either way you slice it, Havoc is the guy who makes the most sense and Havoc will be the guy who wins, taking Killshot's mask with him as he heads back to the Open Road.
There you have it sports fans. Keep an eye out because I'll have a preview for AAA's Lucha Capital show tomorrow dropping shortly! Then there's CMLL later tonight…it just never ends. TILL LATER!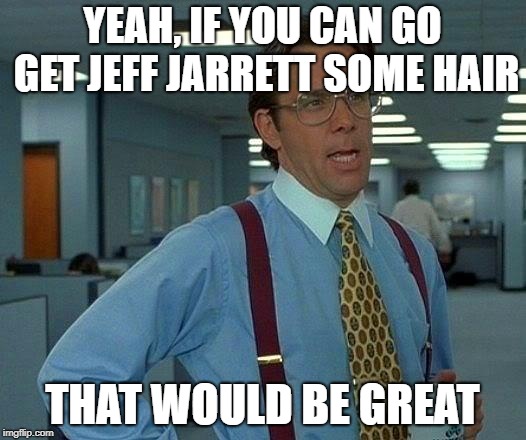 Please change disks to continue…