I wish I had Melissa Santos here to welcome you to Lucha Underground Wednesdays! See, she'd do it way better than me. Anyways, the LU is now a little more than a month away from returning for season four; that is outstanding news for those of us who have waited so long that we may or may not have booked an alternate season four at one point during our spare time. The point is that with season our quickly approaching Lucha Central has given me the power, nigh, the privilege to bolster are LU content. There will be a lot of great LU stuff going forward on Wednesday's and we're starting today with Lucha Underground's YouTube channel. That's right; you may not know this but LU now has their own YouTube channel and have been posting videos almost daily. Hell by the time you're done reading this they may have a new video posted. But what should you be checking out on LU's YouTube page? Well actually that's a trick question; you should check out everything because it's awesome and, as someone who has seen it all, very well worth your time. But if you're someone who doesn't have the time or is a new fan wary of what LU brings, that's alright because I have you covered. Here are the ten best things on Lucha Underground's YouTube channel that you should absolutely, 100% give a look, whether you're a diehard fan or someone just breaking into the LU universe for the very first time.  (You'll find links to the YouTube channel and other ways to get your LU fix below.)
10. Aztec Warfare & more! (E4 S1) | How We Got Here
Let's be real sports fans; the LU was great from the very beginning and I will exchange words with the gentleman or lady who says otherwise. That said, even the most diehard LU fan will tell you that business truly picks up around the first Aztec Warfare, which introduces us to one of the best concepts LU has introduced in its three seasons. It doesn't hurt that right after that come the debuts Aerostar, Angelico and Cage, a great Prince Puma-Fenix match and the start of the excellent Cage-Prince Puma feud for the Lucha Underground Championship. Think of this as the starting point from where LU went from a really, really good show to a "HOLY SHIT I NEED TO SEE THIS EVERY MOMENT OF MY DAY!" show. You'll see what I mean when we get to the immediate episodes after this one!
9. Fenix vs. Mil Muertes & more! (E12 S1) | How We Got Here
Among LU's many achievements, I thought one of the most impressive was the cast and crew pulling together in the wake of their friend Perro Aguayo Jr.'s death and delivering not one, but several shows that lived up to the LU standard. The focus of this video is the first of those episodes, which featured a really strong opener in Aerostar vs. Johnny Mundo, an outstanding Prince Puma title defense against Hernandez (in my opinion the best match of Hernandez's career), Mil Muertes throwing Fenix through a roof and Dario Cueto forcing The Crew to make a choice that will lead to the first onscreen "death" in LU history. Somehow they even manage to fit in a few clips of the The Crew vs. Ivelisse, Angelico and Son of Havoc Ladder Match, which one features the second of Angelico's all time great LU leaps. What isn't to love?
8. Welcome to Lucha Underground! (Season 1 Trailer)
The nice thing about this LU YouTube page is that they don't just drop you into the flames; they give you a brief glimpse of what you'll be seeing in both season one and season two with "Welcome to" trailers. There isn't a ton here because it's supposed to just tease you, but if you're new to the LU universe then watching these will give you a great idea of what you'll be getting. And that's a good thing considering this is a show that I outed for including "deaths" in the last entry. Then again Bael did deserve; Castro and Cisco busted their asses all that time and what did he give them?! I generally don't condone violence or anything of the sort but in the words of my friend the Grail Knight…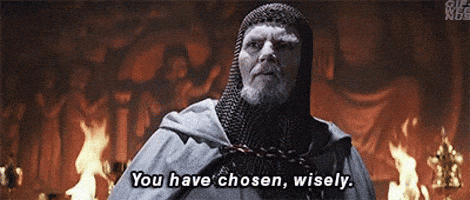 7. Prince Puma vs. Cage & more! (E5 S1) | How We Got Here
This episode arguably shows you the moment LU hit into high gear. Provided of course you didn't think they did that with the Aztec Warfare episode of course. There's a lot going on in major storylines being set up. Pentagon breaks the arm of Super Fly and begins asking for guidance from his master, the start of one of LU's greatest angles ever. The Crew kick Big Ryck's ass out of the car and burn out his eye. Fenix squeaks out a win over Mil Muertes to officially kick starting yet another all time great LU angle and putting Fenix on a path towards going through that roof. Cage destroys Prince Puma, absorbs a cane shot from Konnan (it's not very effective), takes him out and rips up the LU Championship title. In Cage's defense, it was in need of an upgrade anyway. Throw in the conclusion to the underrated Drago-King Cuerno feud in a Last Luchador Standing Match and this one is raspberry jam packed. There's only one person who'd dare make something raspberry jam packed.
6. Prince Puma vs. Drago & more! (E10 S1) | How We Got Here
If you're a true LU diehard like yours truly, this "How We Got Here" holds a special place in your heart because a) it features the first appearance of the legendary Marty "The Moth" Martinez and b) it contains the only appearance to this point of Vinnie Massaro. That's right; VINNIE HAS CONTENT ON THE LU YOUTUBE PAGE! Now he can use this to be even more amusing on Twitter. Of course poor Vinnie and Marty are overshadowed by two separate yet equally important moments; Prince Puma retiring Drago per El Jefe's stipulations and the climax of the LU Trios Championships tournament that features Ivelisse, Angelico and Son of Havoc overcome personal differences and a devastating injury to defeat The Crew. It may also contain the greatest spot in Lucha Underground history, but I'll let you be the judge.
5. Prince Puma vs. Mil Muertes at Ultima Lucha & more! (E17 S1) | How We Got Here
I think this is one of the few "How We Got Here's" to focus entirely on one episode. Good thing LU picked one of their five greatest ever to do so!  You'll see the last match of Alberto El Patron's career, not to mention the last time he had any ounce of likability (somewhere, the LU writers are nodding vigorously). Pentagon and Vampiro (yes, THAT Vampiro) have in my opinion the greatest match in Lucha Underground history, followed by one of the greatest twists in Lucha Underground history. All action fans will love the highlights of the seven way Gift of the Gods match that saw Fenix become the inaugural holder. Blue Demon Jr. vs. Texano doesn't suck as much in condensed form as it did in real time, although it still doesn't top Blue Demon's personal best LU moment ("YO SOY MEXICO CHAVO!"). And finally it all concludes with a glimpse of that phenomenal Prince Puma-Mil Muertes clash where Mil wins the title, followed by an outstanding end of season montage that stood as the best thing LU had ever done…until they topped themselves at the end of season three. Just wait till LU posts the "How We Got Here" episode of that and you'll see what I mean. Hell I'm going to have to redo this list then because that will be number one on principal alone.
4. Welcome Back to the Temple! (Season 2 Trailer)
LU has started to put up more episodes showing what happened in season two but as they still haven't gotten all of them up yet, this one is very valuable. Not only does it get you hyped for season two but it shows you a lot of what you haven't seen yet, such as Rey Mysterio stuff, Matanza flinging people off him and Rey owning Jack Evans. How can you not enjoy one of the greatest luchadors ever owning the man who invented modern lucha libre?! It's just impossible I tell you. Throw in a few season one highlights to remind you of that greatness and this is overall a really nice gem.
3. Mil Muertes vs. Fenix in Grave Consequences & more! (E8 S1) | How We Got Here
This episode features highlights of Johnny Mundo and King Cuerno's great cage match, another excellent encounter in the Aerostar-Drago best of five, the conclusion of the Alberto El Patron-Texano and Prince Puma-Cage rivalries…and they're all effectively supporting players because this one is all about Grave Consequences. If you're new to LU and have been raised on WWE style casket matches then holy shit are you in for something here. Fenix and Mil Muertes had really strong matches before this one and really strong matches after, such as the one where Fenix goes through the roof and a season two Lucha Underground Championship match that, to this point, serves as they're last encounter to date. But nothing tops Grave Consequences. I won't say too much but you must absolutely watch the highlights here and then go and watch the actual match. Here, I'll even include the link to that so you have no excuse. WATCH IT!
2. Lucha Underground's Best Moves! (Season 1)
Say you're a busy person and you don't have time to go through all of these "How We Got Here" videos. No problem sports fans because LU's got you covered with a video of all the coolest shit from season one. It's got a ton of awesome moves I haven't covered in this list plus all the ones I did; you can see every bat shit crazy dive Angelico did for instance and a lot of the crazy Fenix and Prince Puma moves to boot. And that's just scratching the surface. In my opinion this is the perfect sort of video for LU to include on the channel. Not everyone is going to want to take the time initially to give LU a close look. But give them a quick video showing all the insane stuff that happened during LU's masterpiece of a first season and I reckon minds will change quickly.
1. Lucha Underground Returns! (Season 4 Teaser)
This has to be number one. How can it not be? IT'S THE ONLY GLIMPSES WE HAVE THUS FAR OF WHAT SEASON FOUR IS GOING TO LOOK LIKE?! I can safely say I've identified Fenix, Big Willie Mack, Chavo Guerrero, Mil and Catrina, the ace himself Pentagon Dark, Paul London and his acid tripping sidekicks, Ivelisse, El Dragon Azteca Jr., Drago, a sword wielding Daga, Matanza and (of course) Johnny Mundo as appearing in this 30 second clip but there's still people I can't identify. Like the flexing guy and the back flip guy. Is the first one Jesse Godderz? Is the second Sammy Guevara? Jack Evans? Are they both the same guy? Are they two separate people? I DON'T KNOW! But who cares because season four is coming and even though this is 30 seconds it's the perfect way to get super hyped. Thus this is easily the number one thing to check out on LU's channel; at least until the full length season four trailer and the Ultima Lucha Tres video are added. Then I'm going to have to redo this list!
That's game sports fans. I'll have more LU content for you next Wednesday (duh) and I'll be back tomorrow to preview CMLL's Friday show. It…it could look better, I'll say that. Till then, keep calm and CERO MIEDO!
Oh yeah!  Don't miss your chance to win a mask from the man behind the Pentagon Jr./Pentagon Dark mask – details here!
Please change disks to continue…
You can find all of these videos on the Official Lucha Underground YouTube Page and get Ready for Season 4 by getting caught up on seasons 1, 2, and 3:
Watch on Netflix!
Get it on iTunes!
Buy from Amazon Video!
Want more Lucha Underground related content?  Check out The Best of MMM Show videos here, exclusively on LuchaCentral.com for interviews with:
Executive Producer – Eric Van Wagnen
Writer/Producer – Chris Roach
Senior Official – Marty Elias
Luchadora – Kobra Moon
Commentator – Matt Striker