You may or may not have heard, but tomorrow is Impact's Redemption PPV, the first PPV of the year for The Artists Formerly Known as TNA. It's a good looking show overall, featuring some good looking matches like Taya vs. Kiera Hogan, Allie vs. Su Yung and the continuation of the heated Eddie Edwards-Sami Callihan feud. Most importantly though it has a whole lot of luchadores on this show! Alright it only technically has five, but that's still a big deal, especially since it's yet another example of Impact building up its partnerships with Lucha Underground and AAA. And though Lucha Central has already talked at length about what this all means, I couldn't help myself and decided to break down these lucha libre style matches going down on this show. So sit back, put your order for Winnipeg Jets Stanley Cup tickets on hold and get ready to learn all about the three big lucha libre matches on Impact Redemption tomorrow night!
Aerostar vs. Drago
What to Expect: Fun fact; while this is definitely the first time Aerostar and Drago have wrestled against each other in Impact, it will officially be the 9,001st time they've wrestled each other overall between AAA and Lucha Underground. Give or take a few matches of course. The good news is that of those previous 9,000 matches the worst ones Aerostar and Drago have had can be classified as pretty good. In other words, this should be a doozy. Drago isn't as flashy as you'd think given his name and look, but he's an excellent overall talent who can fly around with the best of them. And Aerostar…MY GRODD AEROSTAR! If you've never seen this man before, know that he will jump off anything at any given time, will try any sort of dive once and is not afraid to attempt dives that will land him in the front row. He's absolutely terrific and it's a shame only AAA and LU fans know this. I anticipate he'll be the break out star of this match and if he keeps it clean then this could be one of the best matches on this show.
Winner: My head says Aerostar and my heart says Aerostar. Well hot damn, that makes this easy! Aerostar wins after a springboard splash about ten minutes in.
Six Way Match
Brian Cage vs. Dezmond Xavier vs. DJZ vs. El Hijo del Fantasma vs. Taiji Ishimori vs. Trevor Lee
What to Expect: Yes this match may only have one "traditional" luchadore in the match in Fantasma. So what; one luchadore is all I need as an excuse to preview this match. Besides, if DJZ and Brian Cage aren't honorary luchadores by this point after all their great work in Mexico then no one is. We might as well declare Jack Evans as a non luchadore and strip him of his FIFA Champ credentials. Let's now go live to Jack's thoughts on this.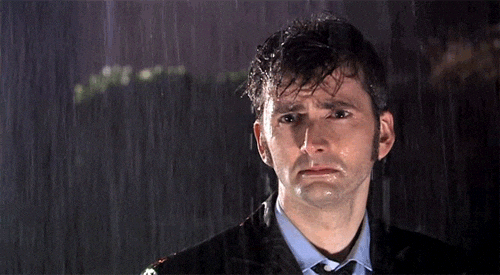 Anyway, this match has the potential to be bat shit crazy, and in a much safer way then when Pagano nearly impaled Joe Lider with a ladder last night. Is there even a weak link in this match? I'd probably argue the least talented guy in this match is Trevor Lee and I'll be damned if Trevor Lee isn't the freakin man himself. More importantly the contrast in this match is quite good. Lee and Fantasma will keep things grounded (while also showing off some hops), Ishimori, Xavier and DJZ will provide the high flying and Cage…well he'll do all of that and then some because no one alive can do the things that man does. This will be super good. Maybe not as good as the AAA opener from last night but hot damn what is? You could put Bridge on the River Kwai and 2001: A Space Odyssey on two separate streams for me to watch and I still might not have as good a time as I did watching that AAA opener last night.
Winner: In the words of N'Sync, it's gonna be Cage! Alright maybe they didn't word it exactly like that; either way it still doesn't change that the man from the 559 is walking out with the W after he wrecks a man with the Drill Claw.
Triple Threat Match for the Impact World Championship
Austin Aries (c) vs. Fenix vs. Pentagon Jr.
What to Expect: If you watched Impact vs. Lucha Underground on Mania weekend then you already have a taste of what these three can do together. Keep in mind though that was only a taste; a really good ten minute taste, but just that. I anticipate we're going to get a lot more of that this time around and if we do…
Now obviously there are no guarantees in life; we learned that the hard way last night when a potentially good Dragón Lee vs. Carístico match went up in flames because Lee re-aggravated an injury. Unless that bad luck is striking one of these three though, this match could be and should be a borderline Match of the Year candidate. I don't need to tell you that Austin Aries is a terrific wrestler who can adapt to every sort of style, as we saw in the first match these three had when he busted out an awesome 450. But even if he weren't here, the mere presence of Pentagon and Fenix, two guys who are great separately and even better when together (be it as opponents or teammates) should tell you all the promise this match holds. I implore Impact to give these three as much time as humanly possible and watch what happens. This could be a really special match if they do just that.
Winner: I'd put Pentagon over in this situation for two reasons; a) he's the guy in this match with the most breakout star potential given his talent and charisma and b) I really, REALLY want him to start season four of Lucha Underground holding both the Impact and Lucha Underground Championships. That way everyone will know he is in fact the true ace! At the same token it's hard to believe Impact is going to go with either him or Fenix as the guy the first time out (especially when there's money in the chase), and they've obviously invested a ton into Austin Aries at the moment. Thus the Greatest Man That Ever Lived will retain and I anticipate he'll slide right into a few with either Fenix or Pentagon.
There you have it sports fans! I'll see you tomorrow for a CMLL Puebla preview. Till then, praise be and #FreeNeville.
Please change disks to continue…