Its Thursday sports fans, which not only means my brief vacation has ended but that it's time to preview tomorrow's CMLL Super Viernes. But while we will be getting to that, I thought we'd first do things a little bit differently. It's only been a few days since FantasticaMania ended and all the CMLL luchadores flew back home from Mexico, but that doesn't mean the tour is forgotten. And seeing as I watched every single minute of the tour (that was streamed at least), I thought we could do something a little fun. So sports fans, welcome to my first ever FantasticaMania Awards, sponsored by orange soda. I love orange soda; I do do do doooooooooooooooo!
Anyways, over the past few days I've come up with a few basic categories to which I will then choose a winner. You know; like every other award show/ceremony/awards column ever. I'm talking stuff like Best Show, Best Match, Best Luchador; stuff like that. There will also be an All FantasticaMania Squad, where I'll name the five luchadores that stood out to me the most during the tour. As always, these opinions are mine and mine alone; if you have issue with it just remember that I am merely one dude who likes to post funny pictures and thinks Heaven's Gate is an unadulterated masterpiece film critics screwed over. If you thought Atlantis Jr. was better than Audaz or Soberano vs. Cavernario was the second coming of Uwe Boll, don't let me thinking otherwise stop you. And with that disclaimer, lets dive into the awards shall we? We begin with the Best Show. And the winner is…
Best Show
Night 6, January 18th in Korakuen Hall
You could debate this choice for as long as it took me to beat the Caribbean Island level in Red Dead Redemption 2. A lot of people really liked the final night of FantasticaMania, which did feature a really strong trios titles match, a strong opener and Carístico vs. Volador Jr. In the end though the Friday show in Korakuen gets the edge for a one two punch none of the other shows had; Soberano vs. Cavernario and Dragón Lee/Mistico vs. Cuatrero and Sansón. No other FantasticaMania show had two matches of that caliber. Coincidentally no other FantasticaMania show was on my brother's 25th birthday. Happy birthday Daniel! So what if it's a few days too late; I got you cake the other day, you have no right to complain!
Best Rookie (FantasticaMania First Timer)
Audaz
This wasn't even close, which is saying something because this tour had a lot of talented first timers (Atlantis Jr., Forastero, Flyer, Templario to name a few). It just goes to show how good Audaz is. The youngster never got a showcase singles match and, at least in my opinion, never actually showed every tool he has in his bag. And he was still THAT much better than every other newcomer (and yet still somehow only the seventh or eighth best guy on the tour). If I were New Japan I would be bringing him back for the Best of the Super Juniors tour, putting him in the same block as Bandido and allowing gravity to do the rest.
Best Tag Team
Cuatrero & Sansón
You'd think a lucha libre tour would involve a lot more trios matches than tag team matches, especially since CMLL seems allergic to big tag bouts that aren't part of a tournament. There were a ton of trios bout but with so many of them featuring thrown together teams while there was an actual tag team tournament, it only feels right to do a Best Tag instead of Best Trio award instead. And no team was better than Cuatrero and Sansón. Yes Atlantis and Atlantis Jr. surprised and Dragón Lee and Mistico were a lot of fun, but a) the Atlantis unit still wasn't great and b) Lee and Mistico were less a great team and more two great individuals performing at a high level. Cuatrero and Sansón weren't as flashy or out of nowhere, but they did such a good job at making their opponents look great (especially Atlantis Jr., who was noticeably not on the same level against Okumura) and consistently popped out good matches. I'm pretty sure no one had the rate of good matches these guys did on the tour. Individually they weren't as impressive as others but together, there was no one better in my book.
Best Return
Carístico
This award is for guys who were on FantasticaMania at one point, only to disappear and then return this year; in other words, guys like Carístico, Terrible and Namajague. Terrible wasn't what I would call bad on this tour, but he was involved in some of the most uninspired matches we saw so he's out. Namajague (El Desperado under his old CMLL gimmick) was legitimately a highlight in all the trios matches he appeared in and was probably one big singles match away from being one of the ten best guys on the tour. In the end though, it's hard to see how anyone but Carístico deserves this. Performing at his first FantasticaMania since the inaugural one in 2011, Carístico not only was one of the most over guys on the tour but he had one of the three best matches on the tour. He also, in a way, completed a near five year comeback where he saw his career crumble in WWE, only to redeem himself by returning to CMLL and slowly climbing his way back to the top. And he was still maybe only the sixth or seventh best guy on the tour himself! Not since the cast of Parks and Recreation has a cast been so loaded.
Most Improved
Atlantis
This is mainly by default because most of the guys who were in FantasticaMania last year were just as good this year, whereas Atlantis last year looked as though he could barely turn to the side, let alone walk. By just being able to do those things this year he gets this award. And yet, while he wasn't one of the best luchadores on the tour, you can't deny that Atlantis was far better than expected. He gave 100% effort every match, worked well within his limitations wasn't afraid to take a risk. He was definitely helped a bit by the Dinamitas and the Guerreros (the two teams he works best with) and a lot of this was likely because he was teaming with Atlantis Jr. and wanted to perform well with his son. But regardless of that or low expectations, there's no doubt everyone went into this just hoping Atlantis would hold up and instead he performed far better than expected and reaffirmed why, even with his body breaking down, there's still very few out there like him.
Best Match
Carístico vs. Volador Jr.
This was almost a "TOO CLOSE TO CALL!" situation between this match and Soberano vs. Cavernario. In fact it may have played out something like this.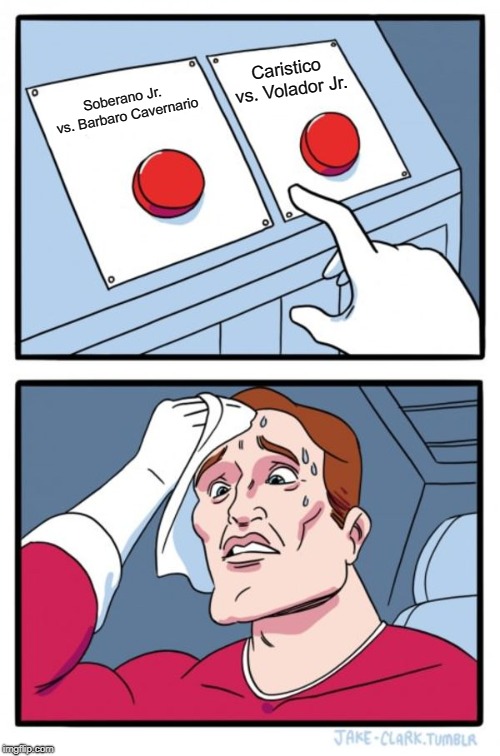 Ultimately I think there's two ways of looking at this. If you're into great moves, lots of dives and a nonstop pace than Soberano vs. Cavernario was THE match. Of the two it was probably my favorite match, both because it fit my style more and because Soberano is the win, the whole win AND NOTHING BUT THE WIN! But just because it was my favorite doesn't mean it was the best match, which is what Carístico and Volador was. Not only did it have more history given the never ending rivalry between the two, not only was it massive because of how far Carístico had to work to get back to this point, but it also was great at several elements. There was great high flying in the beginning, great near fall/big move exchanges in the middle and great storytelling at the end (not to mention a crowd that was just a bit more invested than they were for Soberano-Cavernario). I saw many great things on that tour but nothing was better than that La Mistica spot; it worked largely because the move had been booked so well during the tour, but part of what makes a match great is how it plays off the story leading in and Volador scratching and clawing to escape the move after tapping to it twice in the previous week…hell I'm getting chills thinking about it now! So while Soberano vs. Cavernario was outstanding and a bit more my speed, from an overall perspective this was the best match of FantasticaMania.
All FantasticaMania Squad
Ángel de Oro
I may get flack for this but, in the words of Dave Chappelle, SO THE (bleep) WHAT?! Ángel de Oro may not have had the showcase match that he had with Cuatrero last year but my Grodd, every time I saw him the guy was either the first or second best performer in his given match. Like his brother, Oro has turned a corner in Mexico over the past year but even that pales in comparison to him in Japan. He has more energy, he seems more charismatic; he feels like a major star as opposed to the decent star he is in Mexico. Other guys were in better matches than him but only a few performed as consistently as Ángel de Oro on this tour. I was never not impressed.
Barbaro Cavernario
I mean he was easily the most charismatic performer on the tour, had one of the two best matches on the tour, was never in a bad match otherwise on the tour and got Red Shoes and Son of Red Shoes to briefly do his dance. Enough said.
Mistico
Me before the tour if someone had told me Mistico would be better than Dragón Lee.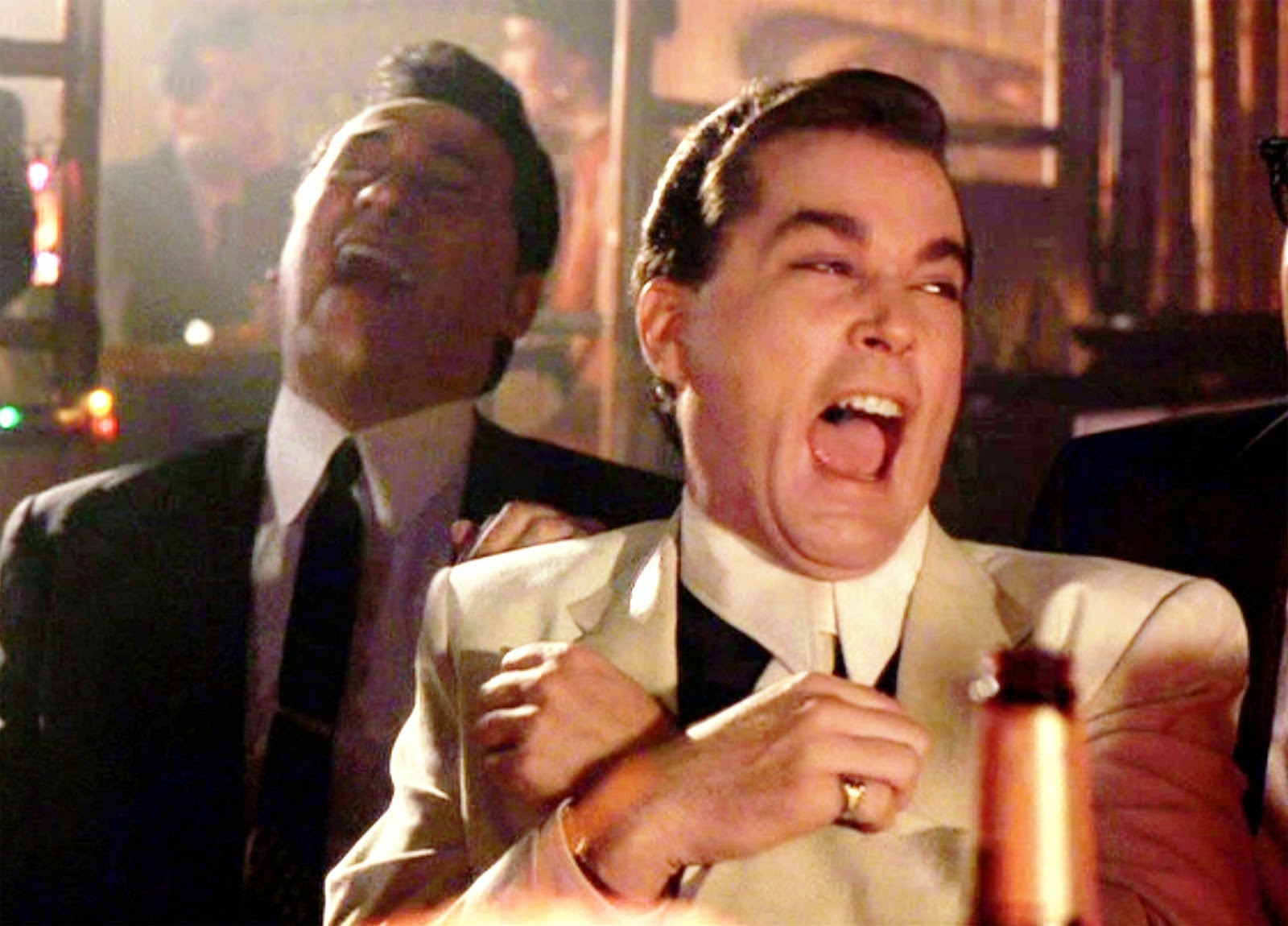 Me after the tour when Mistico was in fact better than Dragón Lee.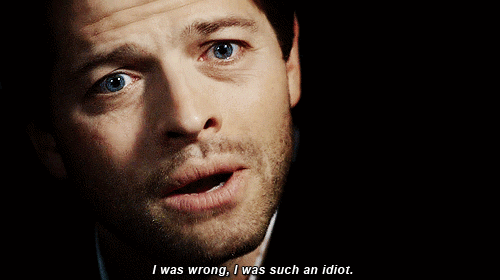 That's not a knock on Dragón Lee by the way; the only reason he didn't make the All FantasticaMania Squad is because there were so many good performers this year. To my surprise, Mistico was one of them. You generally won't find many CMLL luchadores as inconsistent as the middle Muñoz brother, but not on this tour. Like Ángel de Oro, Mistico came off as so much more spectacular, charismatic and fun than he normally does in Arena Mexico. Hell I can't even remember the last time he put the amount of effort he did into this tour into a CMLL performance. I don't know what that says about CMLL or about him but that's a discussion for another time. All I know is that for this tour Mistico was absolutely lights out.
Soberano Jr.
This was a big tour for Soberano after he got Glass esq reviews for his performances in the Super Junior Tag League back in the fall. As per usual he stepped up; his performances against Cavernario and in the trios match from the last Korakuen Hall show were absolutely stellar, he was consistently involved with the best matches on every show and only Cavernario and Audaz were as smooth as he was. There also was that thing where Soberano seemed to be taking a bunch of Kota Ibushi style bumps, first with Cavernario's Reverse Canadian Destroyer and then with a Guerrero Special that I thought killed him for a second. The Screw Master lived to tell about it and will probably now see his stock rise as a result. Soberano needed a great tour going in (both for future shots in New Japan and to protect his spot in CMLL) and he delivered just that.
Volador Jr.
I think because Volador is very much a routine wrestler at this point it's easy for people to overlook just how consistently great he really is. Sure guys like Audaz and Dragón Lee may have had more impressive dives but neither guy had a match as good as Carístico vs. Volador, nor did either guy have to work around teaming with a nervous Flyer throughout the tour (I love Flyer and still think he's really good when at his best, but even he'll probably admit things could've gone better). What Volador may lack in innovation now he makes up for with turning up the drama and storytelling, both of which were on display during the Carístico match and an underrated bout between Volador/Flyer and Dragón Lee/Mistico. It wasn't the easiest tour for Volador at all and yet he still came out of it looking like the biggest star CMLL has. How can he not be in the top five?
Best Luchador: Barbaro Cavernario
And you were all probably wondering why Cavernario's All FantasticaMania entry was so short! Honestly this one won't be that long either. I could spend a paragraph or two talking about how Cavernario always seemed to be the most over, how he, along with Soberano and Ángel de Oro, always seemed to find themselves consistently performing at a high level and all that jazz. At the end of the day it's as simple as this though; I watched every FantasticaMania show, I watched ever FantasticaMania match and at the end of every show the only thought I had was "Cavernario is the best worker and the best performer on this roster." That leaves little doubt in my mind that he is indeed the FantasticaMania 2019 MVP, and a guy who should be getting at least one more tour in Japan this year.
Those are your 2019 FantasticaMania awards sports fans! But we're not done because there's a CMLL show tomorrow and it needs to be previewed. Let's run through that bad boy quickly shall we?!
Eléctrico & Oro Jr. vs. El Coyote & Grako
What to Expect: Do not friends become seduced by the possibility of these four talented luchadores having a good CMLL opener. That completely ignores the fact that this is the CMLL opener, where good matches go to die. There will be a few cool spots because Coyote and Grako actually sell for their opponents, but don't expect anything more than forgettable.
Winners: Coyote and Grako take it in three.
Black Panther, Blue Panther Jr., Rey Cometa vs. Misterioso Jr., Sagrado, Universo 2000 Jr.
What to Expect: You know how you can tell this is a slightly bigger CMLL show that usual; Rey Cometa appearing in the second match. Whenever that happens the show is usually going to be good. I'm not sure this match will be though; Cometa, Junior and Panther are all really good, but Misterioso, Sagrado and Universo are decidedly not. Hell Universo Jr. may be the best rudo in this match; let that sink in. At least they're not as bad as the rudos in the next match I suppose.
Winners: Cometa and the Panthers win in three after Junior and Panther lock in dueling Nudo Laguneros. I will keep predicting it until it happens dammit!
Audaz, Flyer, Titán vs. Felino, Shocker, Vangellys
What to Expect: On one side you have the uber talented Titán, one of the best young luchadores alive today in Audaz and a really good (if inconsistent) luchador in Flyer, all returning from the FantasticaMania tour.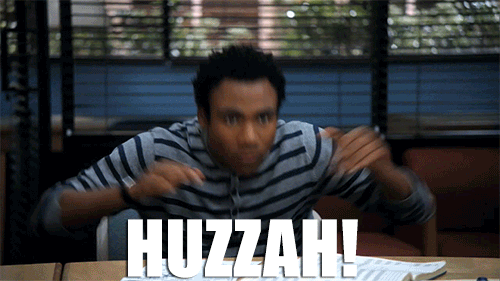 On the other side you have the Nazi M. Bison, the aging Felino and the rotting corpse of Shocker all just waiting to send Flyer's confidence back to the Stone Age.
You think it's too late for Audaz, Flyer and Titán to fly back to Japan? Or for CMLL to replace the Old Man Rudo squad with the Dinamitas? Either scenario is preferable to this match.
Winners: Felino, Shocker and Fuhrer Bison win in three falls because, contrary to what Teddy Hart will tell you, there is no Grodd and the cage wasn't thirty feet.
Lightning Match
Soberano Jr. vs. Templario
What to Expect: Everyone before Soberano vs. Templario happens.
Everyone after Soberano vs. Templario happens.
Translation; unless they have the same slow plodding Lightning Match Soberano has had with Forastero (twice), this will be the best thing since New Found Glory's "Dressed to Kill." Why that song? Why not is the better question.
Winner: The Screw Master spins his way to victory with a Fire Driver at the 9 minute mark.
Atlantis, Carístico, Volador Jr. vs. Cavernario, Gran Guerrero, Último Guerrero
What to Expect: I have one concern and one concern alone for this match; how much energy is Atlantis going to have after busting his ass all throughout the FantasticaMania tour? If he's tired or too sore from the trip then it could hurt this match. If he's going to give the same effort he did then his chemistry with the Guerreros and the excellence of Carístico, Volador and 2019 FantasticaMania MVP Cavernario should be enough to make this a great match. Only the Soberano-Templario match has a chance of besting it for best of show.
Winners: Atlantis, Carístico and Volador take it in three after Atlantis gets the UG up for La Atlantida. Will we get an Atlantis Jr. appearance I wonder?
Diamante Azul, King Phoenix, Penta Zero M vs. Bestia del Ring, Rush, Terrible
What to Expect: This match is like if we were in a restaurant, ordered the Lucha Brothers vs. Los Ingobernables and got a side order of Diamante Azul and Bestia del Ring we didn't want. Seriously; take those guys away and this match is must see. Now it's going to be a match with a few cool moments and way, WAY too many Azul-Bestia sequences that weigh this match down just enough. Maybe both guys will get lost on the way to the arena? It's either that, Fenix goes crazy or Rush, for the second week in a row, wrestles like he just got paid that sweet ROH money.
Winners: Azul, Fenix (oops; I meant King Phoenix) and Pentagon emerge victorious after a second fall DQ that will go nowhere because the Universal Tournament starts next week. Go Soberano!
There you have it sports fans. I will now return to beating Red Dead Redemption 2 while eating pizza. See you tomorrow for a AAA preview!
Please change disks to continue…