Say what you will about CMLL sports fans but when they have weird shows, they go all out. Tonight's Tuesday show was a mixture of everything; there was disappointment, there were expectations exceeded, title changes, a t-shirt snafu and an even more legendary t-shirt snafu that will earn Soberano Jr. cult status until he rides off into the sunset. You'll see what I mean sports fans. But first, we have a few undercard matches to plow through!
Pierrothito & Pequeño Nitro defeated Acero & Aéreo two falls to one
Things more interesting than this boring as holy hell CMLL opener; the Wikipedia page for the cinematic dud Waterworld, an AV Club article on the cinematic dud Waterworld and, you guessed it, the cinematic dud Waterworld. The only thing I enjoyed about this match was that I had a hot dog and Doritos while watching it, and even then it wasn't complete because I had no Sunkist! Just a really sad few moments all around.
Pegasso, Star Jr., Stigma defeated Espíritu Negro, Hijo del Signo, Nitro two falls to one
I witnessed a miracle in this match sports fans! No the match wasn't good; instead the miracle was the technicos winning the match with 20 something Star Jr. pinning near 50 something Nitro to do it!
Granted it was by roll up but it's like they say in Pirates of the Caribbean; take what you can, give nothing back! Good for Star Jr. getting a rare rub of any kind that he's definitely not getting from Nitro for the next five years. Damn shame that's all Star Jr. got as the match was otherwise the expected bore, with only Pegasso's tornillo in the third fall standing out. I guess that means the rudos weren't allowed to do anything terrible either though so…yay? This is how boring this match was!
Audaz, Black Panther, Tritón defeated Misterioso Jr., Sagrado, Universo 2000 Jr. two falls to one
Shame on me sports fans! I was expecting this match to be really good and instead it wound up being…good. It was nowhere close to being bad and some spots were really strong, like the never ending Black Panther suicide dive attack, a few Tritón sequences and everything Audaz did. Unfortunately the thing I'll be taking away from this match isn't any of that; it'll be Sagrado coming out with his "Bullying Club" shirt for the first time in eons, only the y in "bully" was missing, making it a "Bulling Club" shirt instead. It be sad if I didn't laugh hysterically about it for several minutes straight. In the end this was still a better match than you'd normally get on a Tuesday, but it wasn't quite what I hoped for and it won't be sticking with me the way Bulling Club will. Then again that may be why Bulling Club is f-f-f-FOR LIFE!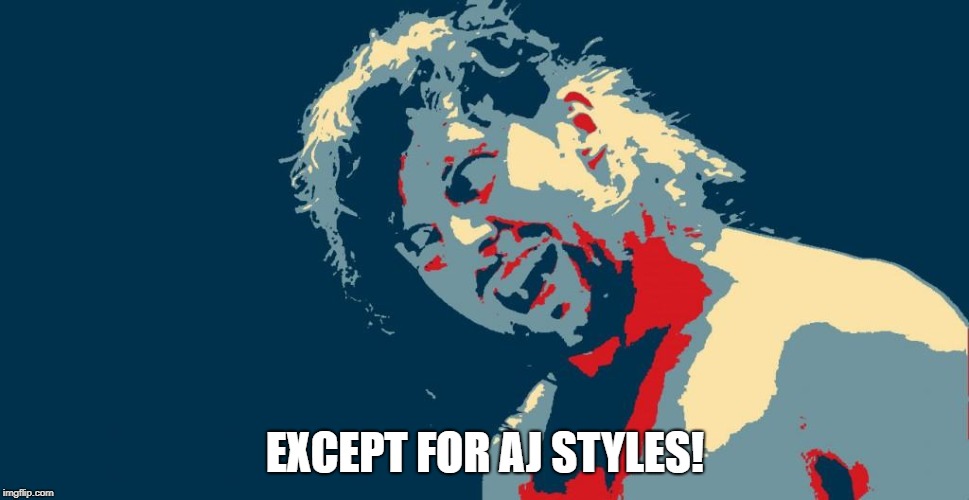 Blue Panther, Soberano Jr., Titán defeated Ephesto, Luciferno, Mephisto two falls to one
I'm going to be honest sports fans; of all the matches on this show, this was the hardest to keep track of. That's because I spent the entire second half of the match laughing my ass off after the design of Soberano's new t-shirt appeared online. Let's just say it's a real gem.
In Soberano's defense, it was just his 25th birthday this past Sunday; that combined with him getting an Aniversario spot has me understanding why he'd want a new t-shirt out. And he would've had a winner…if he had just left out The Screw Master part. Now Soberano will forever be known for his high flying excellence and the funniest t-shirt since Sagrado's t-shirt from five minutes ago! CMLL bringing the t-shirt humor tonight and oh my I need to focus on this match. It was fun if short, with the technicos getting most of the long fall (including the win), Los Infiernos turning the tide in fall two and it not mattering as a late technico swing led to Mephisto unmasking Titán in fall two. Looks like we are getting more Mephisto-Titán after all! This is the best news since my order for Soberano's "The Screw Master" t-shirt went through!
NWA World Historic Light Heavyweight Championship
Stuka Jr. defeated Hechicero two falls to one
It was a little less than two years ago when Hechicero won the NWA World Historic Light Heavyweight Championship from Rey Bucanero in a great match on a Tuesday show. It's only fitting then that he'd lose the title in another great match on yet another Tuesday show. Time will tell if it was the right decision for Hechicero to drop the title (my guess is it won't matter; all he's losing out on is a spot in the Universal Championship tournament) but I don't need time to know this match was often. You could tell it was a Hechicero match because it was very different from the usual CMLL big match. And by that I mean the match went on after it seemed like it should've ended; this was the rare CMLL match that felt like it was going to end before it should but instead went on for precisely the right amount of time, with both Stuka and Hechicero getting shine from nailing big moves and surviving the other's big moves. I also really liked how CMLL played off Stuka's last title match with Último Guerrero. Like that match he failed to put the champ away with his patented Stuka Splash. Unlike that match he kept coming and coming and managed to finally win a title match after twelve unsuccessful tries in his decade plus career. I'm sure some will be disappointed fan favorite Hechicero no longer has a belt but on the whole it's hard to be that upset when a good performer like Stuka is getting rewarded and when the match is this good. I don't know about you, but I'd call this a great match.
Cuatrero, Forastero, Sansón defeated Ángel de Oro, Kráneo, Niebla Roja two falls to one
I was so overwhelmed by the rest of this show (Screw Masters, Bulling Clubs and title changes will do that to you) that I was kind just whelmed by what we got in this match. And there was actually more to this match than expected; the action got a decent amount of time, everyone worked hard and Kráneo surprised us by coming out in a gorilla suit! I appreciate he's keeping us on our toes with his costume choices. Even still it felt like just another match for me by the end, especially since nothing was set up. Solid action, not at all bad but anyone who remembers this match by next week is either nuts or a Dinamitas fan. So friend of the column Eve then!
That'll do it sports fans. I'm off to book the Champion Carnival in TEW 16, but I shall return tomorrow for my review of Lucha Underground. Till then!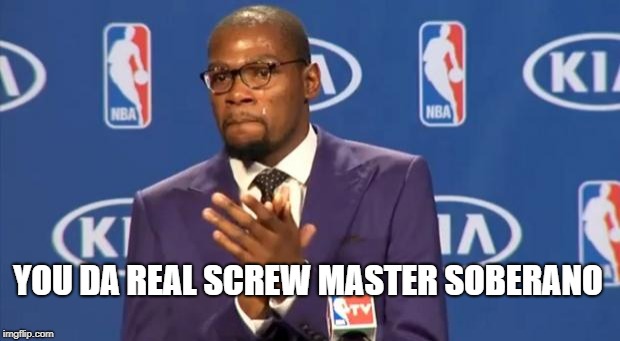 Please change disks to continue…