Let's keep this short sports fans; I have FIFA to play and tomorrow's Lucha Underground to daydream about. What does that say about this Tuesday show of CMLL's I'm about to review? Not much; it set up a nice match in the main event, had a few interesting moments and was otherwise forgettable. In other words, THE TUESDAY SHOW! To think it's still that much better than the Puebla one. And with that, GET ON YOUR BIKES AND LUCHA!

Apocalipsis & El Cholo defeated Bengala & Leono two falls to one
I am not ashamed to admit I spent the better part of this match watching videos about soccer. Excuse me; football. Don't want my English readers getting mad at me!  Anyways, what I did see of this match was exactly what I expected; a whole lot of nothing! Well that and a really great Piledriver by Cholo to send Bengala packing. If Cholo had just done that all match this might've been something. He didn't and instead I watched stupid football celebrations. DAMN YOU WORLD CUP!
Astral, Eléctrico, Oro Jr. defeated Cancerbero, Nitro, Yago two falls to one
I can't say that the most shocking moment in lucha libre in 2018 has happened yet because you never know what Lucha Underground will give you. Next week Aerostar may travel to the El Solitario-Dr. Wagner Sr. mask match for all I know. That said I didn't think anything CMLL/AAA related could come as close to shocking me as LA Park announcing he was going to work the Triplemania main event while simultaneously working CMLL. Then Astral, Eléctrico and Oro Jr. beat this rudo team and I was all…
They didn't just beat them either; this was a convincing victory in what I can honestly say was a passable match. I've seen better without question, but this was far better than you'd expect given that rudo side outside of Yago. Cancerbero and Nitro were both trying, both based pretty well for the technicos and, get ready to gasp, actually allowed the technicos to hit him with dives. Astral, Eléctrico and Oro Jr. all got a dive in this match; it was like seeing Adam Sandler's face light up when he realizes he's in a movie where he's allowed to act. And to top it all off Oro Jr. got to pick up the win for his team by submitting Nitro with an armbar. Nitro, king of the Grumpy Old Luchadores, tapped out to an armbar by Oro Jr.! There's crazy, there's Leicester City winning the Premier League (while Matt Mortensen refuses to acknowledge the accomplishment) and there's this. Unbelievable. I'm without question making a bigger deal out of this match than necessary but it was a legit miracle things worked out for both the technicos and the match the way they did. A pleasantly watchable match.
Estrellita, La Jarochita, Marcela defeated Dalys, Metálica, Reyna Isis two falls to one
This was a match that gave you hope for the luchadoras division while at the same time giving no hope for the luchadoras division. I'll explain. While not top quality this match, like the last one, was better than I expected. Marcela and Dalys were both solid. Metálica disappeared like Marcus Brody in Raiders of the Lost Ark but looked good when she was in. And silly me I thought the opening sequences (and the ones after that) by Jarochita and Reyna Isis was pretty good. Jarochita still can't hit a believable strike to save her life (other than her face wash boot finisher) but she does everything else well, and whatever Reyna Isis is doing in Japan has clearly worked for her. I don't know where she tops out at ability wise, but she's at least decent now, something I never thought possible when I first watched her wrestle. That was all promising…the fact that Estrellita got more to do than Metálica, Jarochita and Isis and even got the match's one dive is not. I'll give credit to Estrellita for not being the dirt worst tonight but COME ON! How are the young luchadoras not getting the spots and time she's getting in this match, especially when the best thing you can say about Estrellita's work is "well, not as bad as last time!" It's probably bothering me more than it should but the fact that CMLL is still depending on Estrellita in 2018 while not letting the young, promising looking female talent sink or swim is just shortsighted to me. At least it was here, hurting this match enough that it's hard for me to appreciate that it was better than expected.
Lightning Match
Hechicero defeated Felino
Welp, so much for my Felino pick. Although in fairness I was going more with my heart than my head on that one, kind of like how when I pick the Panthers to win a match with dueling Nudo Laguneros. IT'S GOING TO HAPPEN! SOMEDAY!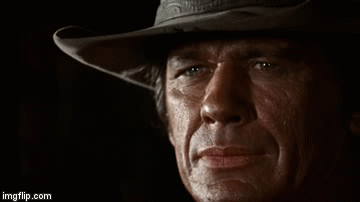 Now to the match; it was really good! Stunning I know. There was something missing from it to be on the level of some Hechicero performances this year but it was still better than what you'll get most Tuesdays. I loved the cat and mouse game between the two early in the match, I liked the escalation and I especially loved that CMLL seems to finally be allowing Felino off the leash. He's still so very good at 54 and often gets left out of the trios matches he's in. Not recently and not in this match; he was keeping the pace with Hechicero all the way through and actually had me thinking he was going to attempt the Blue Panther crowd dive after Hechicero missed an elbow drop on the barricade. In the end though it was pretty much all about Hechicero, who once again showed he could have a good match with anyone in his sleep. We may not be getting a rematch between these two but at least we got a very solid match that got a lot of time for Hechi and Felino to work their magic.
Dragón Rojo Jr., Luciferno, Pólvora defeated Esfinge, Titán, Tritón two falls to one
I'm willing to give this match a tiny bit of a pass as I got distracted by my phone charger not working for what seemed like a minute. But even still…I just wasn't feeling this match. I wanted to; I like everyone in this match with the exception of Esfinge (who I find tolerable) and the potential was there for a good match. In the end it just felt like six guys doing a very solid, by the book match that didn't have that extra oomph to make it stand out. In other words, 90% of the matches we get on Monday and Tuesday from CMLL. Not the worst match I've ever seen but it was fairly disappointing all things considered.
Dragón Lee, Flyer, Mistico defeated Euforia, Forastero, Negro Casas two falls to one
I was so happy when this match was over. Not because it was great; it was actually just kind of alright. I was happy because a) this match continued the improbable Flyer main event run (he's now headlined two straight shows on back to back nights!) and b) it set up another big singles match for him against Forastero. We are now at the point where Flyer is getting main event matches and high caliber talent in the year 2018. What's next; Fury Road gets the Oscar three years after it should've won it?
So yeah, Forastero vs. Flyer is definitely in the cards, though it seems to be two weeks away considering there were no challenges after Forastero fouled and pulled off Flyer's mask in fall three. That's okay; another week won't hurt the match and will give these guys another week to get to know each other (though they worked together pretty well tonight from what I saw). Really the feud provided a lot of energy for this match. I liked seeing Dragón Lee and Mistico work together and several sequences Lee had with Negro Casas were pretty solid, though there were a few sloppy spots that kept this from getting too good. My favorite part of the match, aside from the Flyer stuff, was seeing Mistico go for a tope con hilo, seemingly overshoot Euforia only it's Euforia and he managed to pull Mistico in before he went too far and caught him perfectly. That friends is why Big Euf is the best base in the game. Hopefully these teams will clean up some of the stuff for the inevitable rematch next week but for now it was a decent main event that set up an exciting match a few weeks from now.
And scene. I'm off to play some more FIFA and annoy people with how Gran Metalik is being used on Twitter. You'll see me tomorrow though for my review of the next episode of Lucha Underground! Till then, THIS!
Please change disks to continue…