We're less than a week away from CMLL's 85th Aniversario sports fans, but that doesn't mean time is standing still. Nope, CMLL is still doing the usual thing of running a shitload of shows during the week, most of them uneventful (tonight's Puebla show) or unavailable (tomorrow's weekly show in Guadalajara). And then there's CMLL's Tuesday show tomorrow in Arena Mexico, the last Arena Mexico show before the Aniversario on Friday. And CMLL isn't mailing it in…at least at the top of the card, where Cavernario and Volador will attempt to top themselves once again while also trying to draw last minute interest before they collide in the Aniversario headliner. Everything else is the usual CMLL fare, though I suppose there could be something good thrown in. Who really cares; you know I'm going to preview it anyway! Hey, what better way to spend a rainy Monday by cracking jokes, bringing back old gags and having my one or two readers say to themselves "that guy's been watching a lot of Baseketball and Ricky and Morty recently." That's the dream sports fans. Now let's live it.
Leono & Sangre Imperial vs. Apocalipsis & Yago
What to Expect: This match is like that scene from Baseketball where Remer psyches out that one guy by playing cassette tape of The Horse Whisperer, boring the dude to sleep. I'll let you know later in the column what's supposed to represent what, but in the mean time try to figure it out yourselves. It's a lot more entertaining than anything to do with this waste.
Winners: The rudos. Free Yago. NEXT!
Magnus, Robin, Star Jr. vs. Cancerbero, Metálico, Nitro
What to Expect: Could it be? IS IT HE?! YES! The Great Magnus has returned to the CMLL streams and thus the gag that only I and two other people enjoy can come back from outer space.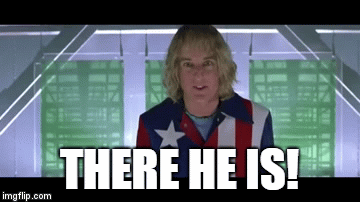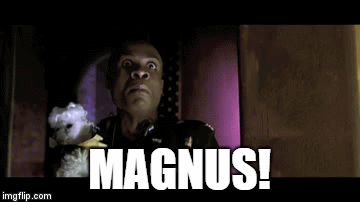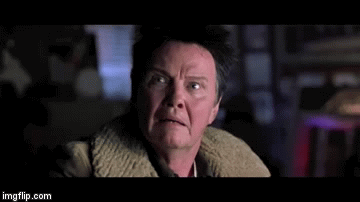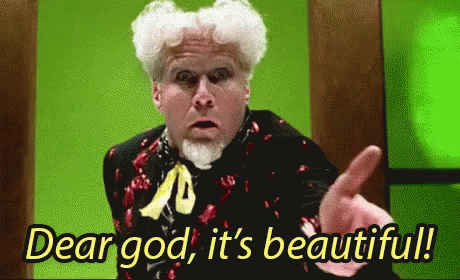 As happy as I am to see Magnus back, I must ask him why the hell he decided to come back for this match? Sure he's got a great team alongside him in Robin and Star Jr., but that doesn't change the fact that the two best workers on the rudo team are Cancerbero and a guy whose best quality is the entrance he makes in a costume that shows him either riding a horse or committing bestiality with a horse. I would've held out for at least Yago and Akuma. Either way it'll be great to see Magnus again and you know he, Robin and Star Jr. will try hard, even if they're not allowed to do a single thing because it's a) the second match of the Tuesday show and b) they're opponent are grumpy old luchadores who no longer care. Even still though I'll make this attempt; Magnus, if you're listening, get at least one dive spot for you and your buddies. I will praise you even more than I do already in the review tomorrow!
Winners: The technicos have a shot here because Star Jr. inexplicably keeps beating older luchadores like Nitro with a roll up in these Tuesday matches. But it's better to be safe than sorry so I'll go with the rudos winning in three as I curse Grodd, Cthulhu and all the other supernatural higher powers.
Fuego, Pegasso, Stigma vs. Kawato San, Okumura, Tiger
What to Expect: Call me crazy sports fans but this match doesn't look so bad. It could be better; if I had m y druthers I'd have swapped out at least Pegasso and Stigma for Magnus and Star Jr. from the match before. But both guys are overall fine, Fuego is good and I like anything that has Tiger. He's been really stepping it up ever since Puma left to team with Taurus in AAA and he has a decent team around him in Okumura and the improving Kawato. I could see this match being anywhere from okay to good for a Tuesday show to honest to Grodd good. At the very least it's got more going on then certain matches on this show. Speaking of which, here's the answer to the Baseketball comparison I was making earlier; Remer is CMLL, the four luchadores in the opener are the cassette tape of The Horse Whisperer and we the audience are the poor bloke falling asleep. It pretty much goes without saying, but just in case you didn't get it already!
Winners: Too close to call. You know what that means; CANADIAN DOLLAR TAKE THY WHEEL! Heads is technicos, Moose is rudos…by Grodd Moose just can't catch a break these days. Technicos take it in three.
Black Panther, Blue Panther, Blue Panther Jr. vs. Dragón Rojo Jr., Hechicero, Shocker
What to Expect: It's easy to see Shocker's name in the far right corner and immediately think this is going to disappoint you more than the death of Birdperson. Fear not sports fans for this hope in the form of Blue Panther and sons. I don't know if they can make this match good necessarily (and if you're terrified at the thought of Junior and Shocker doing sequences then I advise you seek medical treatment immediately) but come on; it's Blue Panther and sons! They always try, they always change things up and they never have something that's a complete waste of time. With El General and Hechicero on the other side they should have enough to make this worthwhile, even if Shocker tries to be a really Tammy and drag them all down.
Winners: I like the rudos in this one. El General, Hechi and Shocker Brando take this one in three falls after Hechi pins Blue Panther the elder.
Atlantis, Kráneo, Valiente vs. Ephesto, Luciferno, Mephisto
What to Expect: Its matches like these that make me wonder if it's time to finish that screenplay or if I should've taken an alternate route and gotten myself one of them suit and tie jobs. And that's something because I can't stand suits, ties or regular jobs, not even if they're packaged into a TV show staring the guy from The Spirit.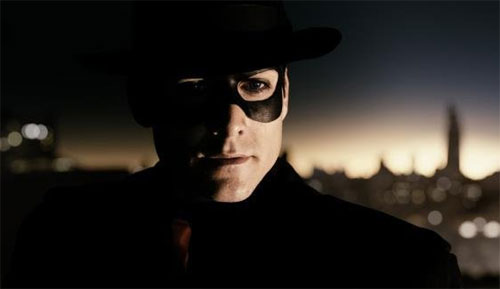 But yeah, this match looks like a real loser. I like Kráneo, Valiente, Luciferno and Mephisto, but this is a Wednesday show so you know they're not giving it their all. That just leaves Atlantis, the inspiration for the title Brokedown Palace, and Ephesto, a guy who's one redeeming quality is a predictable suicide dive he does after ten minutes of lucha that makes me want to jab at my eyes with the pointy ears of my Batman bobblehead. Not good sports fans, not good. The good news is this match will get approximately five minutes so the main event gets all the time, so at least the suffering will be short.
Winners: Another too close to call! Will the Canadian Dollar finally give us a Moose?! The answer is…no. Heads it is again. Technicos win in three quick falls.
Volador Jr. vs. Cavernario
What to Expect: What a wild world we live in when the CMLL Aniversario is this Friday and yet this match may be the most exciting thing CMLL does all week. Yet another reason why when life gives you LA Park vs. Rush, you don't turn it into Matt Taven and Volador Jr. vs. Cavernario and Rush!
All that being said, this match would still be hotly anticipated even if Park vs. Rush was happening. By my count this will be the fifth time Volador and Cavernario have collided in one on one action; the previous four matches have all been great at worst and borderline classics at best. Yes there are worries that these two won't go as hard as they normally would because a) it's Tuesday, b) they'll be squaring off in a more important match on Friday and c) Titán and Mephisto was highly anticipated a few weeks ago and fell flat. I would merely retort by reminding people that Titán had broken his hand prior to that Mephisto match, that match was still good and it was only two years ago when Volador and Último Guerrero, just a few days before the Aniversario, had a match on Tuesday and went all out to have a great bout. Its possible Volador and Cav won't but half assing it doesn't seem to be a part of Cavernario's DNA, not to mention that both guys will likely be looking to drudge up some last minute interest for the Aniversario main event. At worst, I can't see it being anything less than good, even if they work this on autopilot. And if they don't…well let's just say you should get ready for a fifth outstanding contest between these two.
Winner: I am 100% convinced Cavernario and Rush are winning this Friday, so it makes the most sense for Volador to get one last big victory in this match. And so he will, defeating Cavernario in three falls and giving Tuesday show fans the last glimpse at his hair before it all comes off at the end of the week.
There you have it sports fans. I'll see you tonight for the CMLL Puebla results. TILL THEN!
Please change disks to continue…