It's been two days since Triplemania XXVI sports fans and while we're all still giddy over how much fun the show was, the time has come to move on (somewhat) and start covering the other comings and goings in the lucha libre world. And because CMLL Puebla and I are still estranged, it starts with tomorrow's Tuesday show. I'll give CMLL this; they're following up Triplemania with one hell of an offering in the form of Titán vs. Mephisto, a match that has the makings of being a Match of the Year Contender if all goes right. It doesn't even matter what the rest of this Tuesday card looks like (fine with a dash of I don't care); Titán vs. Mephisto is enough to have me super stoked for this show and I'm likely not the only one. So what are we waiting for; we only have four matches to get through before we can talk about that potential masterpiece. Let us not waste time.
Bengala & Sonic vs. Inquisidor & Yago
What to Expect: Sonic the Luchador is back, which means it's time to continue my tradition of typing out lyrics to songs from the Sonic the Hedgehog games. Rolling around at the speed of sound, got places to go, GOT TO FOLLOW MY RAINBOW! Whoa; I think I just went full Vampiro at Triplemania! Anyways, Sonic's inclusion here is sure to make Yago's life more bearable but otherwise…yeesh. Does anyone really want to see Bengala and his broken spirit go against Inquisidor and the constant reminder that he's not Pólvora? Maybe there's someone out there who wants that but I can't think of the soul. Unless those two just stand on the apron all match while Sonic and Yago go all out, you might be better off doing something else with your time. Like trying to get the third Spiritual Stone so you can unlock the Master Sword.
Winners: Inquisidor and Yago take it in three falls. NEXT!
La Maligna, Mistique, Sanely vs. Amapola, Metálica, Tiffany
What to Expect: Oh look; Sanely is back. I must admit I had hardly noticed she was gone sports fans. Unlike Magnus, who I have noticed has been gone for over a month! Post the memes slowly Cult!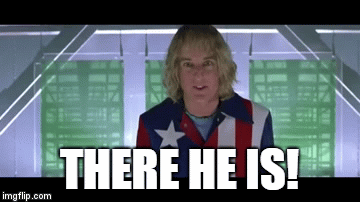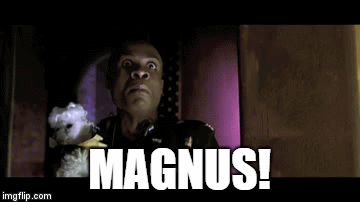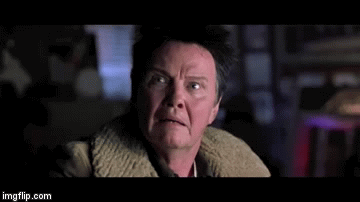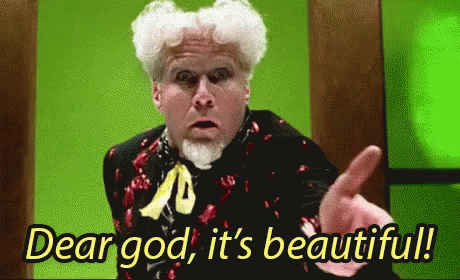 Now back to this match. Like that one person in Cabin Fever, it's not looking so hot. I do like that CMLL booked more of the young luchadoras in this match than usual, and Sanely's presence will be welcome as she was at least watchable before she got hurt. Even still this match has no hope of being good for one reason; Tiffany. She is going to work really slow, kill any bit of pace this match manages to build up and make all three technicas wish she was anywhere but there. Maybe she'll get lost on the way to Arena Mexico? Oh who am I kidding; she'll be there, the match will suffer for it and we'll have yet another luchadoras match not worth a damn.
Winners: It make sense to put the technicas over here (especially since Sanely has issues with Metálica after the latter hurt Sanely, according to her), which naturally means the rudos are winning. They take it in three falls.
Audaz, Black Panther, Blue Panther Jr. vs. Kawato San, Okumura, Virus
What to Expect: Not a lot needs to be said about this one sports fans. The technico team is great, especially since you know Audaz will be trying his heart out as per usual. The rudo team is solid, bolstered by Virus and slipping a bit due to the unspectacular nature of both Kawato San and Okumura. It'll come down to how much effort everyone puts in alongside Audaz. If both Panthers show up, Virus goes nuts and Kawato decides to put in the effort he did with Audaz on Friday then we may have something. If not, well at least we'll have Audaz doing his best Superman impression, which is always fun.
Winners: I like the technicos here. They take it in three falls after Audaz submits Virus with that marvel known as the Audaz Rolling Armbar. Just another thing Audaz is better at than Alberto El Patron. I don't know why I made that comparison. Oh wait, yes I do; it's cause I wanted to take an unprovoked shot at Alberto! I'm bored, it happens.
Soberano Jr., Stuka, Valiente vs. Ephesto, Hechicero, Shocker
What to Expect: If only CMLL had actually given Hechicero two partners worth a damn.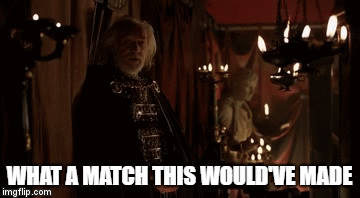 Seriously CMLL; you put together a technico team of Soberano, Stuka and Valiente and then give them only one guy to work with?! I would be beyond confused if CMLL hadn't just spent the past week trying to top their terrible decisions with an even worse one. All I ask for is that Soberano and Hechi get a few minutes together to do some really cool shit. After that CMLL can have their mediocre match that could've been something more if they had only called to see what Templario and Tiger were doing.
Winners: When the technico team is that good and the rudo team is that bad, the technico team is losing. Rudos win in three falls with Hechicero pinning Soberano.
CMLL World Welterweight Championship Match
Mephisto (c) vs. Titán
What to Expect: It goes without saying sports fans that no CMLL show will come close to delivering the goods this week the way Triplemania did Saturday night/early Sunday morning. And yet I'm not sure any match from Triplemania had the potential to be what this match could be. Tuesday matches in Arena Mexico don't come much bigger than this one sports fans. A big part of that is because of the history between the two. Titán has been chasing Mephisto and his World Welterweight Championship for a long time now. He first failed to capture the belt in September of 2016 in a great match and came up short again just a few weeks ago against Mephisto in Guadalajara (I still haven't seen the match but reviews have been strong). But the closest he came was back in January where he pushed Mephisto all the way to the brink in a match that, even now, might be the best non LA Park CMLL match I've seen all year. And now comes chance number four.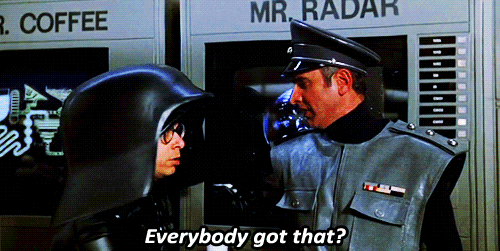 Obviously when you have three matches as great as the ones these two have been having the expectations become something fierce. Can they top themselves tomorrow night? The effort will be there; we know that because all the Titán/Mephisto matches have been on Tuesday and they've both brought their A-Game every time. It all comes down to execution, changing things around just enough to make the match standout compared to the other bouts and, at worst, doing enough to make people believe Titán can finally pull off the miracle. The match two years ago and especially the match this past January did just that and the potential will be there again thanks to CMLL pulling off two title changes in the span of two weeks. In other words, short of a catastrophic injury, a massive botch or an off night for Titán and Mephisto (a very rare feat for either luchador in a situation like this) this has all the makings of being one of the best matches in lucha libre this year. If you're someone excited for lucha following Triplemania, you owe it to yourself to check this match out because chances are it's going to blow you away.
Winner: Everyone will be rooting for Titán to win this. Hell I will be. I just don't see it, especially after Stuka just beat Hechicero for the NWA World Historic Light Heavyweight Title a few weeks back and Carístico defeated Último Guerrero for the NWA World Historic Middleweight Championship just last week. Titán winning would tie into both those matches; like him, Carístico (the latter day version at least) and Stuka were both long suffering challengers who never got over the hump until they finally did. But CMLL being CMLL, it's hard for me to see them going to the well a third straight week, even for someone as great as Titán. Thus Mephisto will retain in three tremendous, dramatic falls.
Atlantis, Mistico, Volador Jr. vs. Mr. Niebla, Negro Casas, Rey Bucanero
What to Expect: I hope El Hijo del Fantasma has saved a few seats at the fine dining establishment he's having his expensive steak dinner at (with the earnings he got for losing his mask of course). He'll need them because these six will be joining him after this quickie of a match. CMLL does occasionally surprise me with how much they give these main events following big singles bouts like Titán-Mephisto. I don't see it this time though; with the amount of drama that semi-main will have, the crowd will be drained enough by this point that Atlantis and co. will keep it short and to the point. Just the way we all want it.
Winners: The technicos send the crowd home happy with a three fall victory.
That'll do it sports fans. I'm off to spend the day enjoying homemade pizza, some TEW and the beginnings of yet another Ocarina of Time campaign. It's going to be sweet. Till tonight when the Puebla results are posted!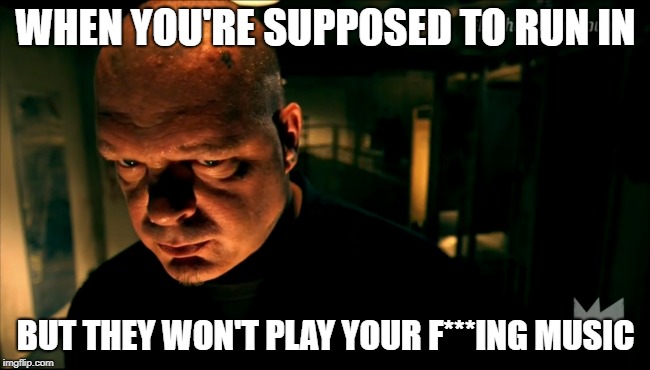 Please change disks to continue…