It's a weird start of the week for CMLL. The Tuesday show…well actually it largely looks the same, full of boring undercard matches and a few promising bouts as we go along. Tonight's Puebla show however looks, and I can't believe I'm saying this, good, with a rematch of the Gran Alternativa Final headlining, a few promising undercard trios matches and Soberano vs. Titán. Normally that be enough to get me to preview and review the show…only it's Puebla, I trust the Sacramento Kings front office more than the people putting on those shows and I'll believe it's anything other than a disappointing show when I see it. Basically there will be no preview or no review still (though there will be results) and I will instead just preview the Tuesday show. Get it? Got it? GOOD! Let's get cooking.
Bengala & Leono vs. Apocalipsis & El Cholo
What to Expect: I look at this match and there are no words to describe it. There are a few gifs though.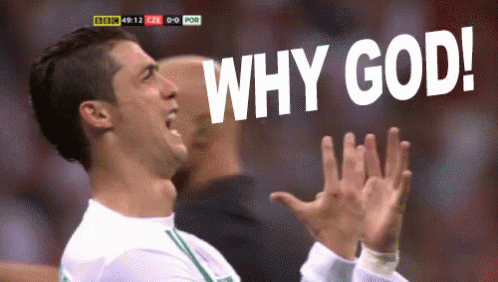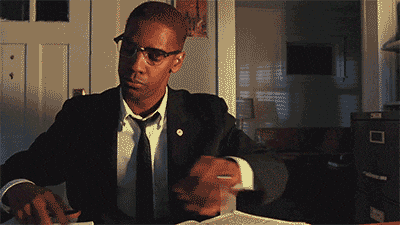 Winners: When in doubt go with the rudos. They take it in three stomach curling falls.
Astral, Eléctrico, Oro Jr. vs. Cancerbero, Nitro, Yago
What to Expect: If you replace Nitro with Raziel this match suddenly looks promising. Not too promising because who knows what effort Cancerbero and Raziel would've brought but so what; an unmotivated Steven Spielberg is still miles better than a motivated Uwe Boll and oh my Grodd I just compared Cancerbero and Raziel to Sir Stevie. I can't believe I wasn't smited for that. The point is you're not getting much out of that rudo side after Yago, but even still the technicos are solid enough and will probably give enough of an effort to make this a watchable affair.
Winners: Rudos, all day every day. They take it in three falls.
Estrellita, La Jarochita, Marcela vs. Dalys, Metálica, Reyna Isis
What to Expect: Didn't I just watch this match on Friday, only with Amapola instead of Metálica? Sad thing is there really won't be much difference other than Metálica hitting a Swanton Bomb or two. I'm sure there will be a decent effort from five of the six luchadoras and I continue to be curious over Reyna Isis' potential improvement. But Estrellita is in this match too and that automatically makes me want to watch Justice League again over this match. To think; CMLL could have Zeuxis and Lady Maravilla still. Excuse me while I go break something in angle.
Winners: Technicas will win this one in three falls, with Estrellita getting the pin because there is no Grodd and the cage wasn't 30 feet. Search your feelings Teddy; you know it to be true.
Lightning Match
Hechicero vs. Felino
What to Expect: Watch sports fans, if you watch closely you can see the moment this show starts to turn around.
There is only one thing about this match that worries me and that's if Felino decides to just take the night off. Otherwise this should be a really strong match and it could be even better if the Felino from a few weeks ago shows up. Really it doesn't matter that Felino is even here because I'm pretty convinced Hechicero could lead the United States Men's National Football team to glory if given the chance. He's that good.
Winner: Could go either way but if I were CMLL I'd actually give it to Felino for one reason and one reason alone; REMATCHES! One Hechi-Felino match is good; another with Hechicero's NWA World Historic Light Heavyweight Championship on the line is even better! Thus I'll follow my heart and predict Felino to win in eight minutes and issue a challenge afterwards.
Esfinge, Titán, Tritón vs. Dragón Rojo Jr., Luciferno, Pólvora
What to Expect: Is it just me or is CMLL really starting to get behind this Esfinge/Titán/Tritón trio? They've been teaming together a whole hell of a lot recently and did have a strong match just a week ago with the likes of Kawato and Okumura. Now they're back again against the Revolucionarios (who just tore the house down with Hechicero and the Panthers this past Friday) and a Luciferno who is a lot better than you think.
Winners: Unless Titán is beating Soberano in Puebla or CMLL just really, REALLY wants to run an Arena Coliseo Tag Title match between Esfinge/Tritón and Pólvora/El General there's nothing to set up. That to me signals that CMLL should continue to ride the way and give Esfinge, Titán and Tritón another strong three fall victory following Esfinge's bridging pin and two really cool Titán and Tritón dives.
Dragón Lee, Flyer, Mistico vs. Euforia, Forastero, Negro Casas
What to Expect: If this match were headlining a Friday show then my hopes would be so high that this match might kill me. Anyone catch that Dashboard Confessional reference? Does anyone even remember Dashboard Confessional?
Alas this is Tuesday so I get the feeling the effort level on this one won't quite be what it would on another day. It still should be solid though. Mistico is the worst guy in this shindig (and even he's not that bad) and all these guys even on their worst days are pretty good. Plus there's always the possibility CMLL decides to use this match to set up Dragón Lee vs. any of the rudos, who would give the technico a really good match. So while this won't reach its full potential, it still should be a lot of fun and could present many a possibility.
Winners: As I'm choosing to be delusional and predicting CMLL will set up Hechicero and Felino next week instead, this will wind up being a normal match that sees the technicos send everyone home happy with a quick but fun three fall victory.
And I'm spent. I'll see later tonight sports fans for the results from that loaded Puebla show and tomorrow brings both a review of this show AND a preview of Wednesday's Lucha Underground episode. Till next time, a gif that describes me when the climax of "Three Evils" begins.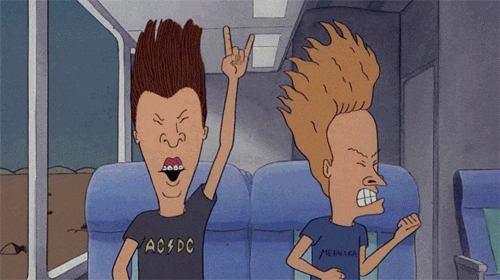 Please change disks to continue…