This Tuesday's CMLL show is peak CMLL. Most of the card is…well, picture if Hayden Christensen's performance in Jumper suddenly mutated itself into a wrestling card. It would be this card; that's how terrible matches 1-3 are, how meaningless the main event is and how "I could take it or leave it" the fourth match is. And yet it's still worth watching because SOBERANO-CAVERNARIO II: THE CAVEMAN STRIKES BACK IS ON THIS SHOW! Like I said; peak CMLL. They beat all the hope out of you and just when you think this show isn't worth it, BAM! But more on that soon, for now we must wade through the toxic waste that is the rest of the card while that Rocky IV song plays again because I'm too lazy to think of another song. Plus, that damn thing is catchy. THERE'S NO EASY WAY OUT (epic guitar rift), THERE'S NO SHORTCUT HOME!!!!!!
Bengala & Retro vs. Apocalipsis & Inquisidor
What to Expect: I'm going to be honest; I had forgotten "Not Rey" Apocalipsis and Inquisidor were even still employed by CMLL. By the end of this match I reckon I'll be wishing it had stayed that way. Combine their mediocrity with Bengala's never say try attitude and Retro being too large and too clunky to work as a technico and…oh man. All we need is an Imposter La Parka appearance and this match is basically an AAA main event.
Winners: When in doubt, go with the rudos. They take it in three excruciating falls.
Acero, Aéreo, Fantasy vs. Pequeño Olímpico, Pequeño Universo 2000, Pequeño Violencia
What to Expect: To steal from Chris Rock, who better than Pequeño Olímpico, Pequeño Universo and Pequeño Violencia to take this show from wrong to wronger? Alright he didn't say it quite like that, but he would've if he cared for lucha libre. Holy shit; the opener is bad enough but this match features three rudos who range from bad to "YOU'RE TEARING ME APART LISA!" awful, the lucha libre equivalent of a post 21st Century Breakdown Green Day CD in Acero and Fantasy, a man who can do a top rope Spanish Fly and nothing else. Aéreo is the only one in this match worth a damn and if he hasn't checked out of this match already then something is seriously wrong with him. That CMLL could book an opener as bad as the one on this show is mystifying; that they could equal the level of suck just one match later is so perplexing it's almost impressive. Watch at your own risk.
Winners: When in doubt, go with the Pequeño's. They win in three more excruciating falls.
Astral, Eléctrico, Pegasso vs. Cancerbero, Espanto Jr., Raziel
What to Expect: You'd think by this point we'd be moving beyond the putrid openers and onto something worthwhile.
Turns out it just gets more depressing, partially because there is talent in this match. I've been really liking what I've seen from Astral these last few months, Eléctrico and Pegasso can be good with the right guys, Cancerbero and Raziel can be great with the right effort and Espanto…alright there's no hope for him, but five out of six ain't bad! Of course there's a better chance of Meet the Deedles 2 happening then there is Cancerbero and Raziel trying, and once their effort level drops below zero so do the chances of Astral, Eléctrico and Pegasso getting the chance to do something worthwhile. I'm sure Astral will get one cool spot off that gives us hope, but after that this will sadder then Matt Jackson refusing to take Kenny Omega's hand at the end of Strong Style Evolved. Oh Grodd, why did I have to bring that up?! THE EMOTIONS ARE TAKING OVER! WHY CAN'T THEY JUST BE FRIENDS AGAIN?!!!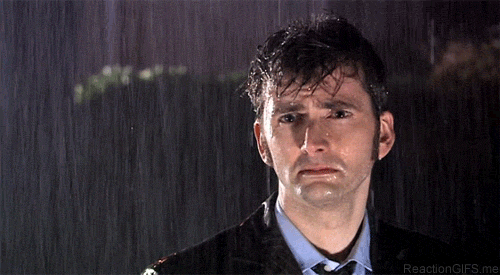 Winners: If the technicos win, I will apply for the head of creative job at AAA. Luckily Los Cancerberos and Espanto are winning in three after Espanto plants someone with a Canadian Destroyer, which means I don't have to dig up my resume.
Guerrero Maya Jr., Rey Cometa, Stuka Jr. vs. Disturbio, Misterioso Jr., Universo 2000 Jr.
What to Expect: Can it be? Am I looking at a match that actually shows (gulp) signs of life?! About time; another terrible slog and I was going to open an investigation into how Vampiro disguised himself as a CMLL booker to ruin their shows. Granted this isn't going to be a Match of the Year contender or anything like that, but after what we're surely to get matches 1-3 I'll take some solid, okay action. And you know we're getting that with three solid to really good technicos in Maya, Cometa and Stuka, even if the rudo team is a little shaky outside of Disturbio. I guess the big thing to see will be how Universo 2000 Jr. does. I don't mean to be mean to the poor boy, but let's just say he's not quite on the level as his cousins Cuatrero, Forastero and Sansón are. Also there's that thing where he dropped Star Jr. on his head last week. That aside, he did look good up till that botched finish and this will be one of the more technico teams he's had to work with. If he can have at least a good performance here then there may just be hope for him yet. And that would be good because the alternate is Misterioso Jr. I don't know if you're reading this young Universo, but you don't want to become the crazy old luchador who takes people's masks to stay relevant. It's the crazy cat lady gimmick of lucha!
Winners: If the technicos aren't getting on the board here then they aren't winning a match at all on this show. Thus they're taking the W, with Maya hitting Sacrifico Maya on Universo and Cometa hitting a Frog Splash on Disturbio.
Soberano Jr. vs. Cavernario
What to Expect: If the first three/maybe four matches of this show are Andy Dufrense crawling through 500 yards of shit smelling foulness we can't even imagine (or maybe we just don't want to), this match is Andy standing in the rain triumphantly holding his arms up in the air. This is the match that makes you work your way through a bad card just to get to it; this is what "Macho Man" Randy Savage would call the CREAM OF DA CROP, YEAH! Who cares that it's not a title match or that it's on the Tuesday show? All you need to know is that it's Soberano Jr. vs. Cavernario! This calls for a bad ass gif from a terrible movie.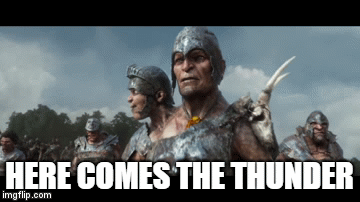 Now I know what you're going to say; it's the Tuesday show Cult, how hard are they really going to try? To which I say did you not watch Titán vs. Mephisto on the Tuesday show just a few months ago? That remains one of the five best matches I've seen this year, so don't tell me that this being on the Tuesday show will matter. The most important this is Soberano and Cavernario are always 100% effort guys, which is why they were able to pull out an outstanding match at Arena Puebla of all places. That's a far more restricted venue then Arena Mexico which tells me this match, unless they are using it to set up another match next week, is going to be bonkers. And even if it is setting up something for next week it'll still be bonkers. Soberano and Cavernario only know one speed and you're going to see that on display for at least fifteen minutes. I don't know where it'll top out on the scale, but it should at least be very good and could be a Match of the Year Contender if they go as far as they're capable of.
Winner: It all depends on whether they're doing a rematch the next week. I'm an optimist (at least today!) so I'd like to believe they will be, which means Cavernario is winning in three falls with La Cavernaria t set up Soberano-Cavernario III: Return of the Over the Rope Tornillo. A title may be on the line as well.
Diamante Azul, Dragón Lee, Matt Taven vs. Ephesto, Mephisto, Terrible
What to Expect: Someday it will be explained to me why CMLL puts their actual main events in the semi-main spot so we can have throwaway closers where the luchadors rush through everything to make their reservation. I suppose something could be set up between Terrible and Diamante Azul, but with Soberano-Cavernario poised for a rematch a week later, this bout strikes me as one where Dragón Lee, Taven and Terrible do a few cool things before this match goes home really quickly. It's probably for the best considering how good the match preceding it will probably be.
Winners: The crowd goes home happy after Azul, Lee and Taven win in three quick falls.
Turn out the lights, the party's over. I'll see you later tonight sports fans for the Puebla review; for now though I have Ricky Marvin-Dr. Cerebro and a certain tag team match to rewatch. Till we meet again, THIS!
Please change disks to continue…