Yesterday while previewing the CMLL Puebla show I couldn't help but notice how much better it looked than the last several weeks of middling Puebla events. The same thing could be said for this week's Tuesday show in Arena Mexico. Granted CMLL did give us that really nice UG-Stuka match last week, but between all that was foul smelling shit that I can't possibly imagine (or maybe just don't want to). Aside from the opener that's not the case this week, which features several matches that could be good and an interesting main event that could set up an even better headliner next week. Ergo I'm actually excited for the Tuesday show and you should be too. And with that, let's preview it!
Acero & Aéreo vs. Pequeño Olímpico & Pequeño Violencia
What to Expect: Another week, another match where Aéreo's soul slowly dies as mediocre lucha libre engulfs him. Seriously, is there no one else CMLL can plug into these Tuesday openers? Milo Ventimigila wasn't in Gilmore Girls for the amount of time Acero and Aéreo have been opening CMLL shows. If you have any hope for this match there is frankly no hope for you.
Winners: When in doubt go with the rudos. They take it in three falls.
Pegasso, Star Jr., Starman vs. Akuma, Espanto Jr., Hijo del Signo
What to Expect: This match could've survived with this technico team, Akuma and two better partners. Instead we got the Shadow the Hedgehog of lucha libre and the Sonic 2006 of lucha libre. For those wanting to know who is who, Espanto is Shadow and Signo is Sonic 06. As bad as Espanto can be he at least has that cool sunset flip powerbomb, just like Shadow had that bad ass theme song. ALL HAIL SHADOW!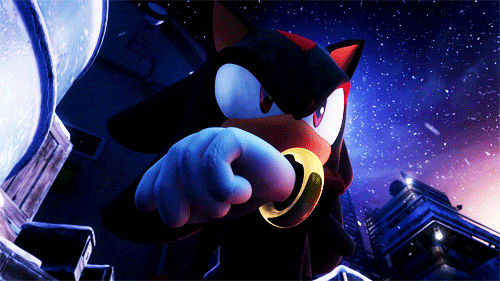 Comparisons to shitty Sonic games aside, this match, like the first, has no hope. Alright it has a little hope because Star Jr. is very good, Pegasso can be solid and Starman…isn't the dirt worst? But that rudo team is brutal after Akuma and there is absolutely no way I can see them willing themselves into a good match. Your best hope is Star Jr. hits one cool move, Pegasso does his tornillo and this match ends very, very quickly.
Winners: The rudos will win because there is no Grodd, the cage wasn't 30 feet and apparently that table in that bar just wasn't going to break (people who recently watched Botchamania or know Teddy Hart will get this). They take it in three falls, with Signo pinning Star Jr. to continue Star Jr.'s punishment for getting blinded by the bright lights against Último Guerrero.
Blue Panther, Blue Panther Jr., The Panther vs. Dragón Rojo Jr., Kawato San, Pólvora
What to Expect: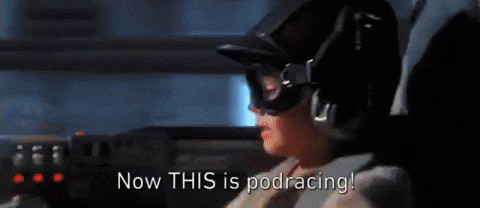 Do you see any flaws here sports fans because I see no flaws. All I see is the Panthers, a great trios team, taking on Los Revolucionarios and a Kawato San who is finally starting to find his footing in Arena Mexico. He might be even better in this bout than he was on Friday because the Panthers are that good at making things easy and comfortable for their opponents. Effort level will be a question and there's only so much these teams can do that they haven't done against each other already. But I trust the Panthers (especially Blue Panther Sr.), Dragón Rojo Jr. has looked swell since returning from injury and I bet this turns out to be a decent match when all is said and done. Hell it might even be the best match on the show. Note that I'm not sure if that's a good or bad thing for this show yet.
Winners: I still like the idea of Kawato being the third member of Los Revolucionarios, the Lieutenant to Admiral Pólvora (is that his rank? Do we know Pólvora's rank?) and El General. Unfortunately that would require a winning effort and I'm not sensing it here. The Panthers win in three after Panther eviscerates someone with a suicide dive while Junior and Senior tap out the remaining two rudos with synchronized Nudo Laguneros.
Lightning Match
Fuego vs. Virus
What to Expect: A good technico vs. a great rudo in a Lightning Match? Sign me up! I normally wouldn't be that excited for this encounter but a) CMLL has been doing so many draws lately that it's clear they're not afraid of going long in these matches anymore, b) Fuego is on a bit of a hot streak and c) Virus is Virus. He could probably get a good match out of me at this stage of the game. You never know for sure but I'm willing to bet CML gives these guys north of seven minutes, more than enough time for Virus to work his maestro magic and for Fuego to do a few things through the air. It should result in a pretty fun match.
Winner: Tough one to call here so let's break out the Canadian Dollar. Heads Fuego, moose Virus…heads it is. Fuego takes this around the 7:45 mark to get the W and get back to his winning ways after dropping Friday night's trios match and the Lightning Match against Guerrero Maya Jr. just a week before.
Stuka Jr., Titán, Tritón vs. Ephesto, Felino, Luciferno
What to Expect: Poor Stuka. Last week he was riding high against Último Guerrero in a match that I dare say was really, really good. This week he's back working Ephesto and Luciferno. You almost had it Stuka.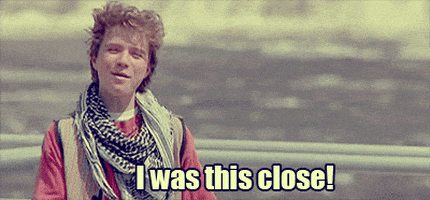 But hey; it's not all bad for Stuka. Yes he's probably going to be eating an Ephesto suicide dive because that still has to be a thing in the year 2018, but at least he's got Titán and Tritón on his team. And you know that means we're getting at least one cool Titán moment and two, probably three Tritón sequences that make us question gravity, the law of physics and the space time continuum. Who knows; Tritón may even wear the fish costume as an extra bonus! Throw in Felino's participation and this match isn't as hopeless as you may think at first glance. I'm not sold on it quite being good, but it's got a shot. And that's better than a lot of what we've been getting these past few Tuesdays, UG v. Stuka not included.
Winners: I'm feeling good about the technicos in this one, considering what should be happening in the main event. Stuka, Titán and the Shape of Tritón take this home in three falls after a Stuka Splash on Felino.
Atlantis, Valiente, Volador Jr. vs. Euforia, Gran Guerrero, Negro Casas
What to Expect: You may have noticed at this point that CMLL seemingly has no matches set up for next week's show. Look closely at this main event though and you'll see that it features a) the CMLL World Tag Team Champions (Valiente and Volador) and b) two members of the Los Guerreros Laguneros stable (Euforia and Gran Guerrero). I don't know about you, but that smells like an exciting tag title match being set up to me. It probably means this match will be a lost cause, even more so because Atlantis depressingly continues to look so un Atlantis like. But at least it means we'll be getting something fun for next week, not to mention a few Sky Team/Guerreros sequences and a Negro Casas moment to whet the appetite.
Winners: Big Euf and the GG are taking this one in three short falls sports fans. I anticipate Gran Guerrero will sneak a foul in on Valiente, allow him to get the pin and set things up for next week. You heard it here first.
That's game sports fans. You'll see me in just a couple hours; there's a show in Puebla that will need my attention. Till then, THIS!
Please change disks to continue…