It's Monday, its pouring buckets here in Rhode Island and that makes it a perfect day for TEW and Netflix! Oh, and CMLL previewing. But never fear sports fans because unlike the past two CMLL Tuesday shows that looked awful and turned out…good and aggressively average, this one looks good going in! I almost can't believe it. Granted it doesn't look good to start but once you get past the first two matches there are three potentially good bouts, and a main event that would look good on any other show. It's Tuesday so who the hell knows how it'll play out but I'm hopeful this will be an enjoyable show. Much like I'm hopeful you'll all enjoy this preview. Let's start it so I can get back to making Evan "Carrot" Adams a big star in All Japan.
Acero & Aéreo vs. Pierrothito & Pequeño Nitro
What to Expect: The sun will rise, the sun will set, Pierrothito will do one or two cool things (if he shows up), Pequeño Nitro will exist, Acero will suck and Aéreo's favorite Rise Against song will still be "Anywhere But Here" when this match is over. Oh, and I'll be the only one watching this snoozer.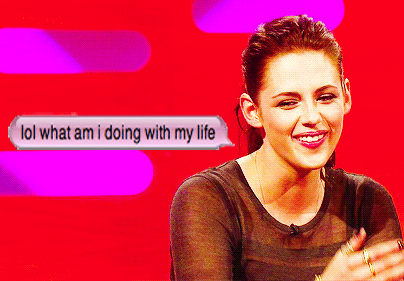 Winners: The rudos take it in three falls.
Pegasso, Star Jr., Stigma vs. Espíritu Negro, Hijo del Signo, Nitro
What to Expect: Let me put it to you this way; Star Jr. could start running now and it would still not put enough distance between himself and this two year old expired bottle of Coca-Cola of a match. I mean my Grodd, just look at that rudo team! It's so bad I almost want to reward whoever put the team together for creating what has to be the worst trios team ever assembled. Three Skándalo clones would've been more appealing. If you watch this match you're either Stigma's biggest fan, someone reviewing this show or a person in need of medical attention immediately. You are not well if you watch this match by choice!
Winners: HAHAHAHAHAHAHAHAHA yeah the technicos have no chance. The rudos win in three falls by pinning Star Jr. and Pegasso, while Stigma escapes taking the pin because nepotism! Thank Grodd the show starts trending upward from here.
Audaz, Black Panther, Tritón vs. Misterioso Jr., Sagrado, Universo 2000 Jr.
What to Expect: Is this podracing? You're gorram right it is.
Like holy shit; what a strong recovery by whoever is booking this show! They went from creating one of the worst trios teams ever to one of the best midcard teams ever by having Audaz, Panther and Tritón join forces. Not since M. Night Shyamalan's return to form has there been such a drastic turnaround. I do wish CMLL had maybe given this group a better rudo team to work with but it shouldn't matter. Audaz and Tritón are absolutely tremendous at practically all times and Black Panther isn't that far behind. They should have no trouble getting a few exciting moments and a good match out of Sagrado and two luchadores who aren't as good as Sagrado. Plus we'll get to see Audaz and Universo 2000 Jr. show off their weird chemistry again! Of all the pairings in the world, that remains the one you'd think would bomb like Heaven's Gate and instead is as watchable as…Heaven's Gate. I'm just saying it was a good movie that got a bad rap and didn't deserve to become like Ishtar alright?!
Winners: The technico team is too good to lose here, so naturally they will! Rudos take it in three falls with Sagrado pinning Tritón and Misterioso pinning Audaz. Can't wait to see the reaction to that last one!
Blue Panther, Soberano Jr., Titán vs. Ephesto, Luciferno, Mephisto
What to Expect: Last week Luciferno got to live dangerously in a really fun Lightning Match with Audaz. Now he and Mephisto are back to being stuck with the soul sucking force known as Ephesto. CMLL giveth and CMLL taketh away. Luckily Luci will have more talented people to spar with this week in the form of the always entertaining Blue Panther, Soberano and long time Mephisto nemesis Titán! On a Friday this match would have promise. On a Tuesday…eh it's still got promise, especially if CMLL decides to move the Titán-Mephisto match back to Arena Mexico after they wrestled in Guadalajara a week ago (in match supposedly as good as their epic match in January that remains one of the best matches I've seen this year). It probably won't be as good as it would be any other time but it will certainly be watchable and could top out at very good, whether CMLL decides another Titán-Mephisto match is in our future or not.
Winners: Sadly I don't see another Titán-Mephisto match happening just yet. But I do see a technico victory. They take it in three after Blue Panther submits Ephesto with Nudo Lagunero and Soberano hits Luciferno with a Fire Driver.
NWA World Historic Light Heavyweight Championship
Hechicero (c) vs. Stuka
What to Expect: It took an extra week of buildup because…because, but CMLL is finally getting to Hechicero vs. Stuka. I'm all about it!
Now I will concede that this isn't the most exciting matchup CMLL could've given Hechicero, only one of the best all around workers in the world. But neither was Valiente this past Friday and that match was the "Smells Like Teen Spirit" on a Friday show otherwise loaded with Collective Soul tracks. Stuka isn't the most exciting luchador in the world, but he's really good when on his A game (which has been often recently) and at worst, he's not that far off from Valiente. Throw in how both guys will be trying to make this great and the fact that Hechicero is ungodly good and I think this match will be sensational. It's definitely going to be the best match of the night and might even wind up being the second best match of the week behind that crazy opener AAA will be running on Saturday. It's so crazy I won't even bring it up now! You'll have to wait for it.
Winner: Stuka got close to dethroning Último Guerrero for the NWA World Historic Middleweight Championship not too long ago. I get the feeling the same thing will be happening this time around; Stuka will get oh so close but in the end Hechicero will pull it out with…who even knows what great move of his it'll be? Either way he's winning in three falls that I am very much anticipating. Could you tell?!
Ángel de Oro, Kráneo, Niebla Roja vs. Cuatrero, Forastero, Sansón
What to Expect: If you put this match on any other show in any other spot, I'd probably be really stoked for it. Alas this is the main event on a Tuesday show following three matches that have some serious potential; the only thing you're getting here is some quick (albeit decent) action and Kráneo coming out dressed like Barney the Dinosaur again. There are certainly worst ways to spend your time; I'm just saying don't expect anything memorable from this unless you really enjoy Kráneo dressing up as children's characters.
Winners: The technicos send 'em home happy with a quick three fall victory, capped off by a top rope Kráneo splash on all three Dinamitas.
And scene. Hope you enjoyed sports fans. I'll be back later tonight to bring you the results from CMLL's Puebla event and tomorrow will bring a review of this show and maybe, just maybe, a preview of Lucha Underground. There may also be analysis of a Triplemania card…should a Triplemania card ever sprout up. We'll see. TILL NEXT TIME!
Please change disks to continue…