After previewing a CMLL Puebla show that, quite frankly, rocked me to my very core, I was hoping for a better looking card to break down with the CMLL Tuesday show. Thank Grodd that's exactly what I got! It's not the strongest show in the world, but with two really strong matches and a decent looking main event, it at least has a shot of being a good show. As opposed to Puebla which…can we not talk about that again? I just stopped being annoyed over the whole thing. Let's just move on and break this bad boy down before I start getting grumpy.
Angelito & Último Dragóncito vs. Pequeño Nitro & Pequeño Olímpico
What to Expect: The good news; we have an actual, honest to Grodd really good luchadore in Angelito wrestling in this match! The bad news; he was in the opener last week and did absolutely nothing. And he was wrestling Aéreo; I know Aéreo's soul is dead and all but even with that Angelito should've been able to do something with him. Since that didn't happen I'm not holding my breath on him dragging anything out of the lifeless Olímpico and the also dead inside Pequeño Nitro. This will be dull and the sooner it's over, the better off we'll be.
Winners: When in doubt, go with the rudos. They take this in three long, boring falls.
Magnus, Oro Jr., Príncipe Diamante vs. Cancerbero, Nitro, Raziel
What to Expect: I'm torn on this match. On the plus side, it's got this guy!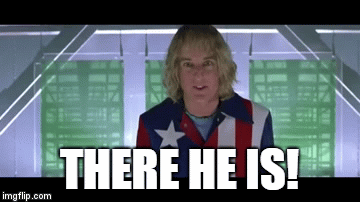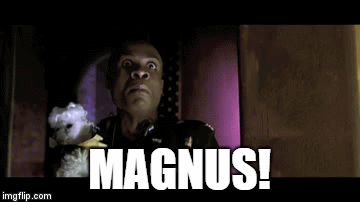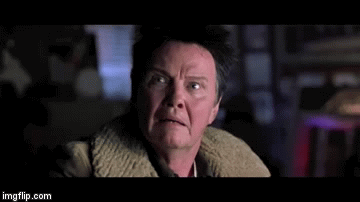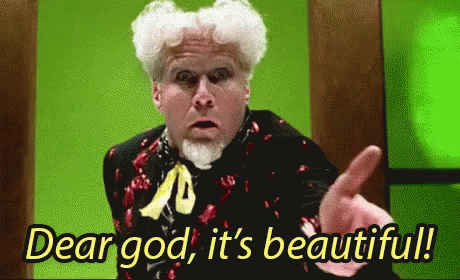 Hell even if it didn't have Magnus this match would be intriguing because I still believe in Oro Jr. and Príncipe Diamante was really, REALLY good in the Copa Nuevos Valores. Unfortunately they're in there with the Grumpy Old Luchadore brigade of Cancerbero, Nitro and Raziel. That's not so bad if Cancerbero and Raziel are up for trying, but even if they do Nitro is still Nitro and that's not just something you can get past. All you can hope for is that Magnus and co. try a bunch of cool stuff, the rudos don't drop them and this ends up a solid match. In other words, hey Magnus; if you're listening oh awesome one, please do some cool shit and tell your pals to do it too!
Winners: This is normally an easy call; grumpy old luchadores win, all of us wonder why we continue to put up with it. The thing is the younger luchadores have recently been winning these matches. So do I pick them knowing there is a bit of a change going or do I play it safe and go with the rudos? What am I thinking; pick the rudos Cult! They win in three falls. And yet I am partially picking them because the technicos win every time I do. REVERSE JINX TIME!
Lightning Match
Fuego vs. The Panther
What to Expect: It's a reliable luchadore who's a lot of fun vs. a reliable luchadore who's a lot of fun; what the hell you think is going to happen? It won't be great because Fuego doesn't seem to have the extra gear anymore, requiring Panther to go full blast to put this over the edge. I don't think he'll quite get there but I think he'll be very good, and Fuego will provide just enough to make this a really fun match, if not one that's nowhere close to the standard Guerrero Maya, Hechicero, Soberano and Negro Casas have set in Lightning Matches this year.
Winner: Panther is higher up on the food chain; ergo Panther is winning. I say he takes it around the 6:30 mark with a Frog Splash.
Audaz, Guerrero Maya Jr., Rey Cometa vs. Dragón Rojo Jr., Pólvora, Templario
What to Expect: This would normally be the part of the column where I break out the "Now this is Podracing" gif. We're not doing that today; gotta keep things fresh after all! So instead, here's Morgan Freeman summing up my feelings.
Look at this match; there is not a single weakness there. Not a one! The fact that Rey Cometa is only the third best luchadore on his own team should tell you that. Not only is the technico team flawless but the rudo team should be close to, if not right there, with them given how Templario seems to make everything he touches better. He seamlessly worked with Puma and Tiger just this past Friday to produce a really good match and while Rojo and Pólvora aren't Puma and Tiger, they're more than capable and should be able to click with him very well (it doesn't hurt either that Rojo has been super good ever since he made his comeback a month or so ago). As long as no one gets hurt and CMLL allows these guys to cut loose, this should be a really good match and likely the best of the show.
Winners: You could go either way with this one, which means it's time once again to break out that reliable Canadian Dollar! Heads technicos, moose rudos…MOOSES ALL THE WAY! The rudos win in three falls, followed by El General offering Templario a spot in Los Revolucionarios. A man can dream dammit!
Bestia del Ring, Hechicero, Terrible vs. Ephesto, Luciferno, Máscara Año 2000
What to Expect: Hechicero finally gets booked on a Tuesday show again…and it's in this match with Bestia del Ring, Ephesto and Máscara Año 2000. Who did Hechicero tick off to make that happen?! Whatever the case he, and this match, have no hope. Maybe we get lucky and Hechi/Terrible get a few good sequences with Luciferno. But besides that I expect a whole lot of Bestia and 2000 feuding, which…can we not picture that please? The only thing worse is the thought of Ephesto doing absolutely nothing right up to his annual suicide dive spot, and good Grodd that's going to happen in this match too! Maybe we should all just ignore this and hope it goes away.
Winners: Unfortunately I get the feeling this is setting up Bestia vs. 2000 because there is no Grodd and the cage wasn't 30 feet. Sorry Teddy, it just wasn't! Anyways, that means we're getting a two fall match with a DQ finish, and I say it'll be Bestia low blowing 2000 to set that up. Grodd help us if that's what indeed comes to pass.
Carístico, Valiente, Volador Jr. vs. Euforia, Gran Guerrero, Mephisto
What to Expect: Look; we all know this match isn't going to be what it could've been on say a Friday show. It's Tuesday, which means these six guys are going to be giving the usual "let's get out of here ASAP" effort. That said, the semi-main is so bad and these six dudes are so talented that I just have to imagine it's going to be substantially better than what we're getting beforehand. I mean my goodness; even a half assed version of what these six give is pretty good, no? So even though this won't be a Match of the Year contender (or even the best match of the show), I'd expect this will be pretty decent while it lasts and if we're lucky enough to avoid the Bestia-2000 debacle of a feud it could lead to some interesting scenarios for next week's show. We can only hope.
Winners: Regardless of whether this is setting something up or not, a technico victory is all but guaranteed in my eyes. They'll take it in three falls, with Volador connecting with a Super Rana on Big Euf while Carístico taps out Gran Guerrero with La Mistica.
That's game sports fans. See you later tonight for the Puebla review, that is if I don't revolt and not watch the show out of protest. Till then, #FreeNeville.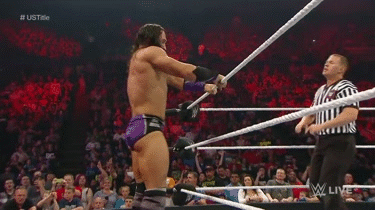 Please change disks to continue…