It was a busy Friday sports fans; I went grocery shopping, saw a movie, had a babysitting gig. In the words of Colonel William Sharp in Armageddon, I had NO TIME! Hence why you're getting this review of last night's CMLL show this morning and only getting a brief AAA preview of tonight's Morelia show at the end of the column. Sometimes real life just gets in the way. Although, having now seen this whole CMLL show, I wouldn't have minded if it got in the way of everything but the last two matches on this show. And on that sour note let's begin!
Cancerbero & Raziel defeated Pegasso & Stigma two falls to one
I'll give this match this much sports fans; this was one of those nights Pegasso decided he was going to try very hard to make this match good. Unfortunately he was allowed to only do one dive and that one dive was a 450. Needless to say he didn't hit it as flush as the last time. Beyond that this was meandering, with Cancerbero and Raziel doing their usual shtick with no fire behind it while Stigma faded to the background more than Archie in Riverdale. Seriously, has there ever been a main character who mattered less than that guy? Well before Stigma of course. Silly match.
Black Panther, Blue Panther Jr., Guerrero Maya Jr. defeated Okumura, Tiger, Virus two falls to one
I actually ended up watching this match separately from the rest of the show as I was driving home from a work assignment when the match occurred. Judging by the reaction I was expecting this match to be the opposite of Alita: Battle Angel. Instead it was just as good as Alita: Battle Angel because THE PANTHERS FINALLY DID THE DUELING NUDO LAGUNEROS TO WIN THE MATCH! IT HAS HAPPENED! I FINALLY CALLED IT!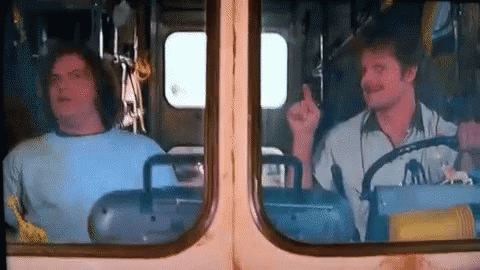 Alright actually the match wasn't quite Alita: Battle Angel levels, though it also wasn't as bad as I was expecting outside of some third fall roll up spots that should've been left on paper. It was just a match really. Black Panther continues to look like he's going in the wrong direction; he's not Esfinge levels yet but he was mistiming moves and looking off the whole match, despite having some good rudos to work with. Everyone else was fine; both Maya and Junior looked very good (their backbreaker spots were tremendous) and the rudos played off them well despite having very little to do. If Panther had been better and these six had done any other sequence other than those roll up spots (they were that bad) I think this could've been good. Alas it was aggressively average, but still better than I expected given some of the reviews it got.
Esfinge, Titán, Tritón defeated Pólvora, Templario, Vangellys two falls to one
If only CMLL had decided to book this match the way the final five minutes were set up! It was mostly a drag until that point, with the technicos getting some stuff in while the rudos (including Templario, much to everyone's disappointment) coasted. Then suddenly the pace quickened, Esfinge and Titán got a couple of dives, Tritón hit his glorious moonsault and GORRAMIT WHY COULDN'T THAT HAVE BEEN THE ENTIRE MATCH?! I'm blaming Vangellys for this. Why? A) Pólvora and Templario are usually decent to good without him around and b) Vangellys is a guy cosplaying as both a Nazi and M. Bison. Easy target. Whatever the case this was a ho hum ten minutes followed by a good final five. Better than the first few matches, but not enough to make it good on its own.
Ángel de Oro, Soberano Jr., Stuka Jr. defeated Bestia del Ring, Ephesto, Mephisto two falls to none
You gotta love CMLL sports fans. Only them and WWE would take Bestia del Ring nearly killing Ángel de Oro last week and then put them together in a program this week. Because hey, who doesn't want to see Rush's father in another feud no one cared or asked for?!
Even worse this Oro-Bestia situation really neutered this match, just as you knew it would. With all the focus on those two, Soberano and Stuka Jr. were only given a little bit of time to work their usual magic. They had some nice moments and Ephesto and Mephisto based well for them, but it was so few and far between because CMLL just couldn't help themselves. It sucks for Ángel de Oro too! Here's a guy who had a great, GREAT FantasticaMania tour, has really done a lot to elevate his standing in the last year and his reward is a program with the guy who makes Jeff Jarrett look like Psycho Clown. I get that some of this is definitely due to Rush being busy with ROH but COME ON! Cavernario couldn't have stepped in? This match was too short and too focused on one thing to be anything anyway but hot damn sports fans did this Bestia-Oro angle just make it worse.
Carístico, Mistico, Valiente defeated Euforia, Gran Guerrero, Último Guerrero two falls to one
And we've finally made it to the good stuff! It was a long road wasn't it? I saw some people pointing out that this match was very similar to matches the Guerreros, Mistico and Valiente have had in the past (with Volador in the Carístico role) and I'm sure if I looked back that would prove to be true. But after the shit we got earlier in the card this was a breath of fresh air. These two teams can have great matches in their sleep at this and they did that and then some with a heightened effort. Valiente came up big as expected), Carístico was Carístico, Mistico continued his trend of recently being really consistent after a year of not giving a shit and the Guerreros were always in the right place at the right time. If there was anything that could've elevated this match it may have been more offense from them, as Big Euf, the GG and the UG all kind of took backseats to the technicos. Regardless this was a lot of fun and really needed after the opening half of this show. And the good news is we should get the better version of this match judging by the finish (Carístico and Mistico winning with Double La Mistica's) and a post match, backstage challenge by the technicos. I'm all about that; you can never have enough good matches, especially in CMLL at this point
CMLL Universal Championship Match
Terrible defeated Niebla Roja two falls to none
Among the many, MANY reasons we should all be hoping for the Homenaje a Dos Leyendas main event to just be a rematch between Terrible and Niebla Roja is because of the taste we got here. In typical CMLL fashion the match quality was limited by keeping the bout to two falls and involving Bestia del Ring, who could've ruined Alita: Battle Angel if he had weaseled his way in. But everything besides that was money. I had questions of whether Terrible and Roja would click going in and I got the answers I was looking for. Even without many dives they found a way to seamlessly work together, delivering a great back and forth power struggle helped by CMLL giving us a long second fall. Fans of unintentional comedy even got something in the form of Terrible pulling Roja's trunks down a little too far, thus showing us things I could've gone the rest of my life without seeing! The match was definitely hurt by the ending but everything besides that was really, REALLY strong and with one more fall and a clean ending I think this could be a classic.
Now, will we get the rematch? The inclusion of Ángel de Oro and Bestia del Ring at ringside (just a half an hour after their trios match) and Bestia interfering to help Terrible win suggest CMLL's goal is a tag match. But the post match challenge issued by Roja was for Terrible and Terrible alone, suggesting the singles match. At this point I'd say there are three options on the table; Roja vs. Terrible hair vs. hair, Oro/Roja vs. Bestia/Terrible hair vs. hair or Roja vs. Terrible as the H2L headliner and Oro vs. Bestia as the undercard headliner. Any of those scenarios I could see playing out and if there's a Grodd it'll be the first one. I feel bad as that would mean depriving Oro of an Apuesta win but is it really worth it to beat Bestia del Ring? And while a tag match between these two teams could work with some clever booking, Bestia's presence just doesn't get me excited. Roja vs. Terrible is the way to go. We saw tonight they can get the crowd invested and have a banger of a match without outside interference. And that was with only middle of the road stakes; imagine this match in a hair vs. hair situation! We'll see what CMLL's plan is but this is the right way to go. Naturally you can expect CMLL to go the other way and do the tag match instead. Thank Grodd for AAA right now, amirite?!
There you have it sports fans. Now for some quick thoughts on tonight's AAA show!
-Dinastia, Dragón Bane, La Parkita will defeat Latigo, Mini Monsther Clown, Mini Murder Clown in a really good opener.
– Keyra, Lady Maravilla, Villano III Jr. will defeat Lady Shani, Niño Hamburguesa, Star Fire in another really good match as the Maravilla-Hamburguesa angle rolls on.
-Aerostar, Myzteziz Jr., Taya vs. Faby Apache, Jack Evans, Sammy Guevara will not happen as AAA does Sammy Guevara's title defense from last week instead, with Jack Evans or Myzteziz Jr. swapped in for Flamita.
– Chessman, La Máscara, Taurus will defeat Mamba, Máximo, Pimpinela Escarlata in another boring La Máscara match. This match could change as well if the prior match does switch to the Cruiserweight Title match.
-Drago, Hijo del Vikingo, Laredo Kid will defeat Carta Brava Jr., Mocho Cota Jr., Tito Santana in the best match on the show.
– Jeff Jarrett, Rey Escorpión, Texano Jr. will defeat Dr. Wagner Jr., Pagano, Psycho Clown in a match that hopefully doesn't feature Jeff Jarrett.
And with that, I'll see you after tonight's AAA show for a review sports fans. TILL THEN!
Please change disks to continue…