Oh what a day; WHAT A LOVELY DAY! No seriously it was a good day sports fans. It began with me watching and reviewing FantasticaMania and then continued with an all day celebration of my brother's 25th birthday, which included a nice family dinner. That did keep me from previewing tomorrow's AAA show but hey; family comes first you know. The festivities did break long enough for me to review tonight's CMLL Super Viernes though and boy am I glad it did. It wasn't much of a show through the first five matches, with only the third bout standing out in any sort of positive way. But then we got to Rush and Euforia and, if I may be so bold, we may already have a favorite for the 2019 Lucha Central End of the Year Awards (you can still determine who wins for 2018 by the way. VOTE!). What a match. I'll tell you all about it in ten minutes or so when the review hits that point.
Akuma, Espanto Jr., Metálico defeated Arkalis, Astral, Magnus two falls to one
It's been a long time since I've gotten to do this sports fans and you better believe I'm not passing up the opportunity. BEHOLD!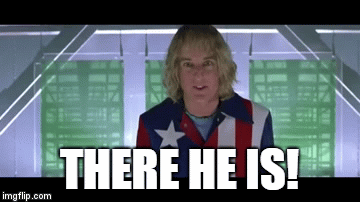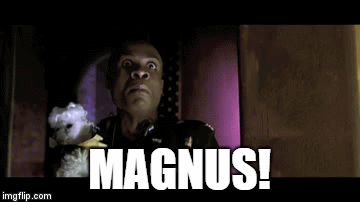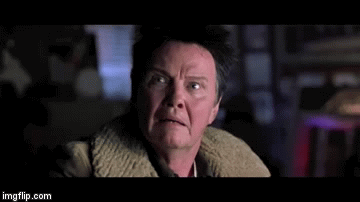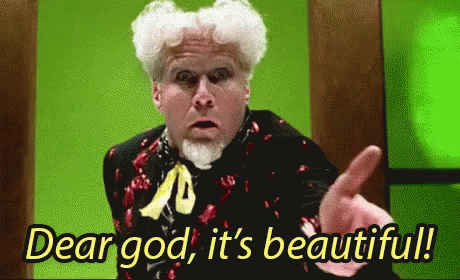 Man I have missed Magnus; I haven't missed him inexplicably losing matches to lesser talented guys but I have missed him. He was sharp as ever in this match with what he was allowed to do and honestly, there's a part of me that enjoyed this match just because of the effort he, Arkalis and especially Astral (who had a strong night by his standards) put forth. Here's the problem; the referee in this match was absolutely brutal (every time something cool happened he seemed to kill the momentum by not counting pins for some stupid reason) and the bulk of this match revolved around Metálico on offense. He tried more because of it, but there's only so many times I can see the man hit a Tornado DDT before I start to wonder why the more talented dudes aren't getting to do that. In other words, the technicos did all they could and the usual forces conspired against them to make this the normal CMLL opener. At least they weren't overshadowed by Gedo and Dragon Ball GT esq feud that is Ryusuke Taguchi vs. Taiji Ishimori.
La Jarochita, Marcela, Princesa Sugehit defeated Amapola, Dalys, Metálica two falls to one
All you need to know about this match sports fans is that I spent the final third of it reading about Ang Lee's Hulk. It was that dire. Actually dire is a poor choice of words; there have been and will be far worse matches than this bout. At this point though the CMLL luchadoras division is just the same match over and over again, with the exception being Avispa Dorada is involved. She wasn't this time around and low and behold this match was a whole lot of Dalys dominating, Princesa Sugehit's hair going in all sorts of weird directions and not a whole lot else. Kind of like Ang Lee's Hulk! Actually that's not true; that film was at least ambitious. The only ambitious aspect to this match was that people actually paid attention to it.
Esfinge, Guerrero Maya Jr., Rey Cometa defeated Dragón Rojo Jr., Pólvora, Virus two falls to one
And everyone thought tonight was just a one match show! If there's one thing I've learned after watching future AEW World Cruiserweight Champion (fingers crossed) Rey Cometa over the years it's that you never count him out when he has a match. He and Guerrero Maya proved why tonight; this was the usual high end Cometa performance (complete with a great 450 and an exceptional Brillo Cometa) and it was easily one of Maya's best performances in awhile. He's always very smooth but there was a time when Maya could be innovative/super energetic instead of a dude who just went through the motions. We got a glimpse of that guy tonight when he was in there with Virus, who remains a marvel in the rare times we get to see them. The match probably would've been better off with Tritón in Esfinge's spot (as usual he added nothing) and Dragón Rojo and Pólvora were more solid than good. But the performances by Cometa, Maya and Virus were so strong and the final few minutes were exciting enough to push this match over the top. I'd have it as the fourth best match on FantasticaMania this morning if it had been on the card.
Kráneo, Stuka Jr., Volcano defeated Hechicero, Rey Bucanero, Vangellys two falls to none
I have been playing Red Dead Redemption 2 for nearly a month now sports fans. That's a long time…and yet it doesn't feel nearly as long as this match did. AND IT WAS ONLY TWO FALLS! The only solace I can find in this match is that we knew it wasn't going to be good going in so it's not that big a deal. And yet…my Grodd this match was a drag. It felt like it went on for forever, which wouldn't have been so bad if something had happened in it. Naturally not a damn thing occurred; Hechicero (easily the best guy involved) was effectively neutered, Vangellys sucked, Volcano just barely cleared the line from suck into mediocrity, Rey Rey Buc was broken down as per usual and Kráneo was Kráneo; a comedy act. Only Stuka was allowed to do anything and even that was very rarely. You'd think a two fall match would've been short enough to make all that insignificant but the match went on for so long (or felt like it did at least) that in the end the whole exercise felt like what happens when you stare into an abyss too long. Imagine what it would've been like if Shocker had been here instead of Vangellys. That's a scary thought and like this match is one I will not be entertaining after this paragraph ends.
Diamante Azul, Niebla Roja, Valiente defeated Ephesto, Gilbert El Boricua, Mephisto two falls to one
Maybe it's because I've been watching too much Dragon Ball Z Abridged recently but during that initial standoff between Diamante Azul and Gil Muertes (the one where they're talking all sorts of pro wrestling trash) all I could picture was this.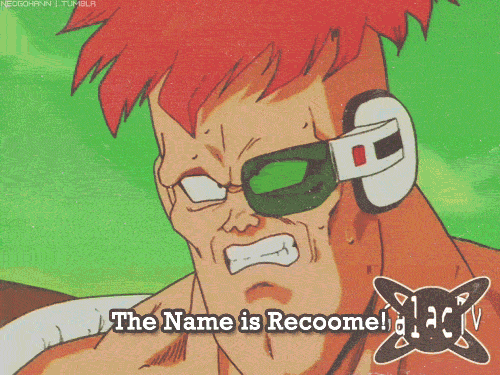 To be honest, I kind of expected that moment to be the high point of the match. Luckily for us it wasn't, largely because Diamante Azul had an honest to Grodd good performance. That wasn't an easy thing to do either given that Gilbert (who he was understandably paired off with quite a bit) looked to be a cross of being completely shot and not giving a shit. Despite it all Azul managed to get some nice moments in, including a really good German Suplex to end the match and a really strong suicide dive. It was enough to make the match respectable, which was as far as it was going to get with Gil Muertes (yes I'm calling him that, get used to it) being what he is these days while Valiente/Roja and the Infiernos were in cruise control. That isn't a whole lot but hey; it could've been worse!
Rush defeated Euforia two falls to one
You know what sports fans; the secret to great performances from CMLL luchadores may be them signing contracts elsewhere. Máscara Dorada did it two years ago and turned into the best luchador alive and Rush, now armed with that sweet ROH money, sure as hell looked to be on his way to that status tonight. This match was worthy of the Batman gif.
Holy hell. I knew this match would be something going in; Rush in a singles match is always reliable and there is no one more underrated on the CMLL roster than Euforia. It was going to be good. What I didn't expect was for it to be as off the charts as it was. There was a whole lot of brawling between Rush and Euforia throughout the match, including several beers being flung and Rush destroying the Fall 2 sign by smashing it over Big Euf's head. But surprisingly the two didn't go for a direct duplicate of what Rush does with LA Park; instead they combined elements of that with the usual big match CMLL style. Boy did it work. There were several great near falls, two exceptional Euforia suicide dives and by the time Euforia did the LA Park spear spot on Rush Arena Mexico was molten hot. This match, which was a decent deal going in, felt like a massive deal by the end and Rush attacking Euforia on the stage as he was being stretchered out suggests that maybe this has only just begun. But even if it's not…hot damn what a match. Rush looked every bit like the best rudo alive and made ROH look like genius' for signing him. And once again Euforia proved that when it comes to the all around lucha libre game there are few who can touch his skill. What a day for that family huh? It began with Soberano Jr. tearing down the house against Cavernario in Japan and it ended with his father tearing the house down with Rush in Arena Mexico. That's one hell of a job guys.
There you have it sports fans. I'm off till tomorrow when I'll preview the Sunday FantasticaMania show AND review AAA's first show of 2018 live. Going to be a busy day. TILL THEN!