I've said this before sports fans and I'll undoubtedly say it again; no matter what a card looks like on paper, all that matters is what happens when they get in the ring. Tonight's CMLL Super Viernes was prime example of that, as the promotion took a show that looked to have only two surefire hits on the card and turned it into an overall fun show. It wasn't a perfect show, with the main event under delivering as we all expected. But everything else was better than we thought, including the two matches everyone thought would be worth watching, one of which turned into one of the best trios matches of the year. This was CMLL turning two day old flat Pepsi into a fresh bottle, and I for one am happy it happened. Now let's see how CMLL pulled it off. TO THE REVIEW MOBILE!
Espanto Jr. & Hijo del Signo defeated Robin & Super Astro Jr. two falls to one
Remember when I was really hard on this match in the preview yesterday sports fans? Guess what; like Social Distortion, I was wrong. This was by no means a great match but the fact that it was even passable is a borderline miracle. It was also largely the doing of Super Astro Jr. As expected the rudos delivered nothing (with one exception) while Robin was largely confined to being a supporting player. It left Super Astro Jr. to carry things and he did with some great offense and one CRAZY dive (with assistance from Robin) that pretty much stole the show. It also separated Espanto Jr.'s shoulder, which did little stop Espanto from not only finishing the match but winning it with a Backcracker and a Romero Special. None of this changes that Espanto is usually the Paulie Shore of CMLL but credit where credit is due; he was in huge pain and still managed to do a respectable job finishing the match. That and Super Astro Jr.'s performance was enough to elevate this match from mediocrity into something watchable.
Rey Cometa, Pegasso, Star Jr. defeated Okumura, Pólvora, Virus two falls to none
This match looked like it could be solid on paper and what do you know; it was solid in real life too. It wasn't much better than that because CMLL insisted on keeping this at two falls for reasons unknown, but overall it was still a good time. Pegasso had one of his better showings and especially looked good when he and Rey Cometa did stuff together, recalling their old partnership from AAA. Okumura meanwhile didn't drag things down in his return, while Virus was subdue but effective. The real story of the match however was CMLL officially adding Star Jr. vs. Pólvora to the pile of feuds that would make cool mask matches but definitely aren't happening (note that Tiger vs. Tritón is at the top of this pile). The two feuded throughout the match, had some really nice sequences (mostly carried by Star Jr.) and then concluded the match with Pólvora pulling off Star Jr.'s mask for the foul. I'd like to believe this was going somewhere, mostly because Star Jr. would definitely take advantage of the situation (he was great again tonight) but this is CMLL; I'll believe it when the bell rings for the match. At least it's something for these guys though. In the end a solid match that may look better in hindsight if CMLL actually goes somewhere with it.
Lightning Match
Atlantis Jr. and Hijo del Villano III wrestled to a draw
I've got some good news and some bad news sports fans. The bad news is that the Hijo del Villano III from a few Sunday's ago didn't quite show up for this match. The good news is that the Atlantis Jr. who showed up was looking to do his best Máscara Dorada impression. I'd say he succeeded because it had me going like this!
Whether it was by design or not, this match, which I figured going in would be a showcase for both guys, turned out to be an Atlantis Jr. showcase. It's not like Hijo del Villano III was bad; far from it. But he also showed none of the athleticism he displayed a few Sunday's ago and mostly was just there to get heat and be a base for Atlantis Jr.'s big moves. He succeeded in that front at least, but not in making himself look strong. Fortunately the match didn't need it because Atlantis Jr. was PHENOMENAL! This was easily the best performance of his young career. Not only did he show off all we've seen from him at this point but he also pulled off the Máscara Dorada hurricanrana from the ramp to the ring spot, and he did it flawlessly. And it wasn't just the moves; he looked quicker, he looked more confident. I think it was quite clear Atlantis Jr. had something but this match showed he has the potential to be great. It's a shame that Hijo del Villano III didn't get the chance to do the same, as I think this otherwise would've been really strong. Instead it was a good Lightning Match with a well booked draw given that it's too soon for either guy to lose in this long rivalry. Let's just hope Villano shows more for the next match up. Atlantis Jr. showed tonight he can do special things. It's now up for his counterpart to show the same somewhere down the road.
Mexican National Trios Championship Match
Cuatrero, Forastero, Sansón (c) defeated Esfinge, Titán, Tritón two falls to one
I have seen it all sports fans. This match, this beautiful match was easily the best match of Esfinge's career, and will likely be the best match of his career unless he ever happens to encounter Kenny Omega. The only flaw in this one was Metálico botching the three count at the end of the match, and even that wasn't enough to prevent this match from going full Dylan.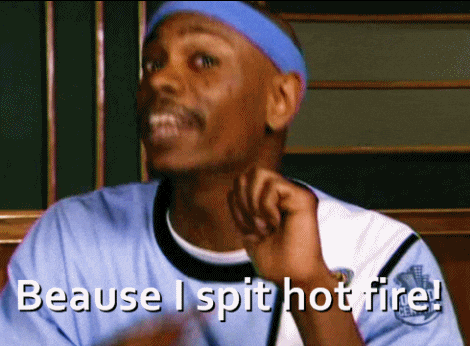 Given that these two teams had a very good trios match just a week ago, this bout had to The Empire Strikes Back to that match's A New Hope in every single way. It was. There were three stages to this bout, with the technicos surprisingly taking control early, the Dinamitas assuming control in the mid section and then the finale third turning into a back and forth struggle of borderline epic proportions. Through it all the pace never let up and until Metálico's botch, everything went according to plan. The Dinamitas, once again, proved that when it comes to trios teams, no one in CMLL is better at getting the most out of their opponents while putting on a show themselves. Their offense was absolutely terrific (Sansón in particular seemed to be pulling out new moves every time he was in the ring) and they made all three technicos look like world beaters. Of course in Titán and Tritón's case they were. Titán finally looked like the world class luchador he hasn't looked like since returning from New Japan while Tritón continued his recent run of strong performances by arguably having one of the best matches of his career. All of that made the job really easy for Esfinge, who just needed to have a good night by his standards and did just that. Maybe you take a few points off for Metálico's misfortune (what a shame because he had been great as a ref to that point) but the rest was so good I don't think you can do that. This was absolutely tremendous, one of the best trios matches CMLL has had this year and exactly what this show needed. And the show hadn't been bad to this point.
Euforia, Gran Guerrero, Soberano Jr. defeated Ciber the Main Man, Mistico, Rey Bucanero two falls to one
I guess Esfinge having the best match of his career wasn't enough for CMLL tonight, because they followed it up with a match that will likely go down as the best match Ciber the Main Man will ever have in Arena Mexico! Naturally he had nothing to do with it beyond pulling Gran Guerrero's mask off. This match was all about Euforia, Soberano and Mistico being outstanding luchadores. Mistico isn't always that but he went all out tonight to make this work, with several crazy hurricanrana attempts that he somehow walked away from. That's probably because Euforia is so good at basing, like he was for those moves when he wasn't doing great stuff like backing off Rey Bucanero for attacking his son. Speaking of Euforia's kid, man that Soberano is great huh?! He was tremendous with Mistico (in a match up I was honestly worried about given Mistico's inconsistencies), he got a ton out of Rey Bucanero and his triple team stuff with his father and Gran Guerrero was so great I almost want to demand he be added to Los Guerreros as a new member. When in doubt sports fans, trust in Soberano. He'll get the job done. He and his talented supporting cast did tonight, overcoming Bucanero's limitations and Ciber's…Ciberness to make this the best match of the Último Guerrero-Ciber feud. What a pity the UG wasn't here to see it!
Carístico, Valiente, Volador Jr. defeated Bestia del Ring, Gil Muertes, Terrible two falls to one
And then there was this. The good times had to end somewhere sports fans and it ended with the main event that was every bit the snoozer we expected. There was a nice Valiente dive, one great Gil Muertes spear and maybe a cool Carístico rana and otherwise these six guys were doing everything in their power to get in and out as quickly as possible. On the one hand, that's disappointing considering how the rest of the show went. On the other hand, everything was so watchable that it's actually okay this match was kind of lame. Yet another CMLL miracle in a night full of them! Obviously I would've preferred this main event to be more Blue Album than Green Album, but in the end I'm not too bothered because a) the match went exactly how I expected and b) everything else on this show exceeded expectations. Thus this match may have been lame, but it didn't harm the show in any way.
And with that I'm off to catch some Z's sports fans. TILL AAA TOMORROW NIGHT!
Please change disks to continue…