Tonight's CMLL Super Viernes was a quiet affair. No really; there was no sound for the entire show, at least on the stream I watched it on! As such I was able to catch the show while also having the sound of ROH's Best in the World show on in the background. Looking back I'm not sure how that improved things. If nothing else CMLL at least balanced some of ROH's terrible booking decisions with a solid overall show. The stuff we expected to be bad was in fact bad, but the midcard also produced three solid matches, including one that surprised. On the whole, it could've been a lot worse. And on that uplifting note, let's start the review!
Inquisidor & Nitro defeated Eléctrico & Oro Jr. two falls to one
Even in CMLL it's rare for matches to exceed the low expectations they sometimes have. This match was not the case! Boy did this suck. As expected Oro Jr. was the only one to really try anything, and I'm pretty sure he wished he hadn't after the match after Inquisidor failed to catch him on his hurricanrana try and then nearly sandbagged Oro on a Muscle Buster attempt. In the words of Dragon Ball Z: Abridged Frieza, classy. At least Nitro and Eléctrico didn't mess anything up; they didn't do anything at all really, but it was better than being Inquisidor on this show. May this match now be purged from my memory forever.
Amapola, La Comandante, Tiffany defeated Avispa Dorada, La Maligna, Lluvia two falls to one
I guess one lame match wasn't enough for CMLL because this match was somehow just as bad! It's like CMLL just decided to do every single thing wrong for the first forty minutes. Granted my expectations weren't high for this bout but there was a way for this to be watchable. And that way was letting Avispa Dorada, the best luchadora CMLL currently has in my honest opinion, go nuts. Naturally she instead spent the match as a background character that never got to do anything exciting, while everyone else was mediocre (Amapola, Maligna and Lluvia) to terrible (Comandante and Tiffany). I'm not sure what CMLL was thinking with that, I just know that this was just as big a waste of time as the opener. It was so lame it had me paying attention to Ring of Honor…and Ring of Honor is as over right now as Seth Rollins and the ending of Mass Effect 3!
One Fall Match
Dulce Gardenia defeated Disturbio
You may have noticed…but CMLL needed this match to be good after those two tragedies to start this show. Not if you could tell! Fortunately for CMLL they got just that because, as it turns out, Dulce Gardenia is really, REALLY good.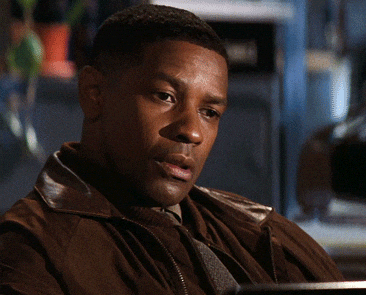 Now I'm still not sure how good. This match was specifically designed to get him over (both during and after the match, when Sofia Alonso came out to present him with a trophy), and yet it also felt like it didn't give him enough to do with a short running time. Even still Dulce came off strong; he was more athletic than Máximo ever showed in CMLL, his antics did not overtake the wrestling, and he always came off as really smooth. It didn't hurt that Disturbio was his opponent, a move that looked good on paper and turned out to be very good, with Disturbio providing the steady, solid presence needed to make Dulce standout. I wish CMLL had given this a few more minutes to really standout, but overall this did this job. Dulce looked great, Disturbio played his role perfectly and the match was fun for the time it got. A vast improvement over the first two matches.
Esfinge, Titán, Tritón defeated Cuatrero, Forastero, Sansón two falls to one
Here's something I never thought I'd say in 2019 sports fans; it's good to be Esfinge. That Soulja Boi loving luchador has suddenly been involved in at least three fun matches the past few weeks, and tonight might've been the best. And naturally, he didn't even need to do all that much!
This was another match where I'm not sure just how good it was, although this time it was mostly because my attention was divided between this bout and Ring of Honor's weird ass booking. I can say with certainty that it was better than the previous match though, especially the third fall when things got nuts. It wasn't too long ago that Esfinge and Tritón were such bad partners for Titán that they were almost injuring him in matches; now suddenly they're a well oiled machine. Part of that is the limited amount of Esfinge, part of that is Tritón regaining his confidence in recent weeks, part of is Titán being Titán and yes, part of it is those Dinamitas being rock stars. Together Cuatrero, Forastero and Sansón are so good, and their performance tonight was reminiscent of what they've done with guys like Ángel de Oro and Niebla Roja. They just have the knack of being able to get the most out of their opponents while also getting the most out of themselves. Can you name anyone in CMLL that can do that? I didn't think so. In the end this was at worst really good and maybe even better. And judging by the post match promo that none of us could hear looks like we'll be seeing it again soon, possibly for the Mexican National Trios Championships.
Lightning Match
Stuka Jr. defeated Mephisto
Allow me to use this space to apologize to both these luchadores sports fans. I thought this match would be some solid stuff surrounded by a whole lot of unspectacular and I know I wasn't alone in that opinion. Instead this was really good and maybe even great if you're in the right mood. Neither Stuka nor Mephisto are going to give you much creativity at this stage of their careers, but they made up for that with some hard work and some legit cool spots. Stuka in particular carried the action with moves like his no look dive off the turnbuckle, a moonsault to the floor where he ate Mephisto's boots and a Cavernario esq Stuka Splash on the stage. This was easily his best work since his NWA World Historic Light Heavyweight Championship match with Hechicero, and while Mephisto didn't do much offensively he was terrific being there to take all of Stuka's offense. Maybe it's because my expectations were so low but I came away very impressed with this match. They got a ton of time, they made the most of it and ultimately I'd say this was the best of three match stretch that featured a lot of good lucha things.
Euforia, Gran Guerrero, Último Guerrero defeated Ciber the Main Man, Sharly Rockstar, The Chris two falls to none
Someday someone is going to have to explain to me how this match got what seemed like ten to fifteen minutes while Dulce Gardenia's debut got six. I mean I know why; CMLL foolishly thinks this Ciber-UG feud is a big deal, but even still! The good news is CMLL did keep this shorter than they needed to, and to their credit the Guerreros, The Chris and Sharly were all trying hard. The bad news is that Chris, Sharly and Ciber are brutal to watch, these matches are pretty much a carbon copy of each other at this point and the only person who seems to be enjoying this is the UG, who naturally got his win back by fouling Ciber to get the W. They're going to be having that hair match soon sports fans and boy do I hope I am busy the day they do. What a come down this was from a solid show prior to this.
Carístico, Valiente, Volador Jr. defeated Cavernario, Mr. Niebla, Negro Casas two falls to one
For a moment sports fans it looked like this match could wind up being something. The technicos got a ton to do in the first and second fall, the third fall seemed set up for even more stuff…and then the match just kind of ended. Hey it could've been worse; this could've been the Ring of Honor main event!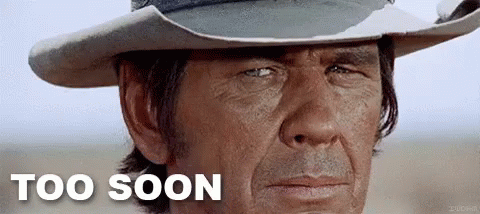 But yeah, it definitely felt like CMLL left a bit on the table by not giving this match more time. In the end though the show was running long and CMLL is CMLL, so the fact we got as much as we did is a minor miracle I suppose. And the action was more than fine. The technicos did a good job of doing their usual stuff, Cavernario was solid, Niebla was Niebla and I once again popped for Negro Casas' brilliant selling of losing the match. It was a fine match…but that's all it was. A quiet end to a quiet CMLL show, in more ways than one!
And with that I shall take my leave. I'll see you Monday for the Puebla results sports fans, as well as any lucha news in the meantime. TILL WE MEET AGAIN!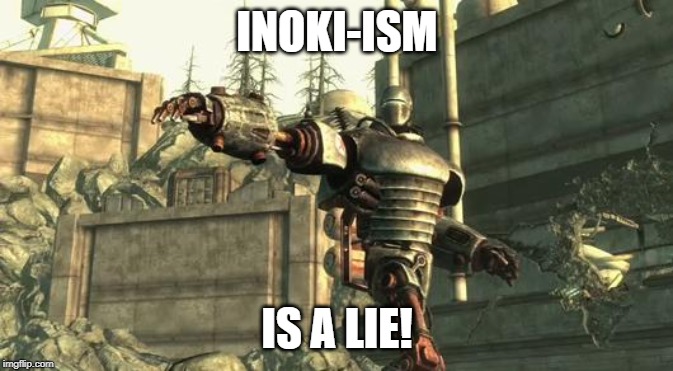 Please change disks to continue…