For just a moment sports fans, it looked like tonight's CMLL Super Viernes was going to be one of the best shows of the year. The first five matches were good to great, with the Lightning Match between Cavernario and Templario delivering in vogue. All that was needed for CMLL to nail Block A of the Copa Dinastia and this would've been one hell of a show. Instead the matches and CMLL's booking conspired to end the show down note, taking a great show and turning it into just a good show. Classic CMLL huh? Like I said though, at least the first several matches were a lot of fun, and we can have a good time reviewing those before things go all final 30 minutes of Sunshine. TO THE REVIEW MOBILE!
El Coyote & Grako defeated Eléctrico & Oro Jr. two falls to one
Its official sports fans; we now live in a world where CMLL has had two straight strong openers on the Friday show. White is black and black is white! I was actually ready to declare this a solid yet unspectacular affair after the first two and a half falls, but then Oro Jr. did his cool rana to the floor and things picked up from there, climaxing with Grako delivering an elbow drop off the top and to the floor. Of course he had to ruin the moment by then going for a pin on the floor, but hey; nobody's perfect! That end stretch was enough to put this over the top though. CMLL would still be wise to give these guys more to do during the entire course of the match but all four guys were trying hard (especially Eléctrico), there was some nice creativity between Eléctrico and the rudos early and, most importantly, everything came across relatively smoothly. I enjoyed this, and will remember this match fondly when the opener bombs on next week's show.
Black Panther, Blue Panther, Blue Panther Jr. defeated Disturbio, Kawato San, Virus two falls to one
Here's the bad news sports fans; there was less Black Panther-Kawato activity than last week (though they had several sequences together), which means that feud may be on hold. The good news is this match was one hell of a good time anyway so it didn't really matter!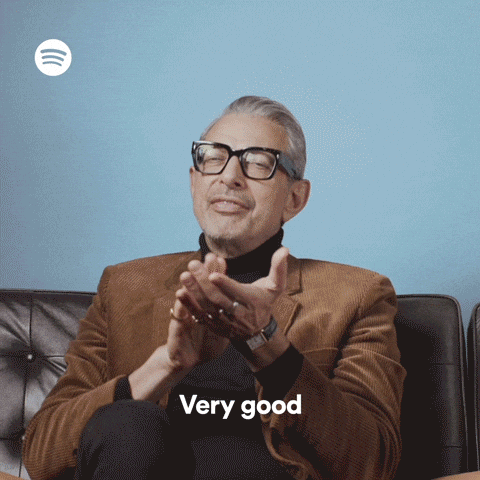 This was the type of bout you could only get when the Panthers are wrestling at they're collectively wrestling at their highest level while clicking with the rudo team. All of that happened. Black Panther had a really strong night, with the highlight coming when he wrecked Kawato with his tope. Blue Panther Jr. had a few iffy moments but was overall really good, especially on his backbreakers. Blue Panther was tremendous; how many other 59 year olds do you see getting the air on a plancha like he did?! They were just firing on all cylinders and were fortunate to have a game Disturbio, a suddenly really good Kawato (what happened to him these past few weeks?!) and a Virus who looks to have a new lease on life after his classic with Metálico last week. Some of those sequences he and Blue Panther had…let's just say there's a reason those two are revered like they are. I don't know if this was a great match but it was a lot of fun and well worth watching.
Audaz, Stuka, Valiente defeated Ephesto, Mephisto, Rey Bucanero two falls to one
I'll be honest sports fans; I was tuning out of this match after fall one and didn't expect to be pulled back in. And yet that's exactly what happened! Things definitely started off slow and it felt like this match was only going to go two falls. CMLL ended up giving these guys the time and while Ephesto, Rey Rey Buc and especially Mephisto were just kind of there, the technicos more than made up with it with strong performances in the final third. Audaz had some absolutely thrilling moments (as he's wont to do), Stuka was solid as ever and Valiente was big match Valiente, complete with an outstanding suicide dive and a Valiente Special that wasn't kept in the bag tonight. Given that I had no expectations for this bout, it was a pleasant surprise it was as fun as it turned out to be.
Lightning Match
Cavernario defeated Templario
You'll never believe this sports fans, but we had yet another Cavernario match in 2019 end with a whole lot of money being thrown in the ring, while somewhere Dave Meltzer was tossing something different.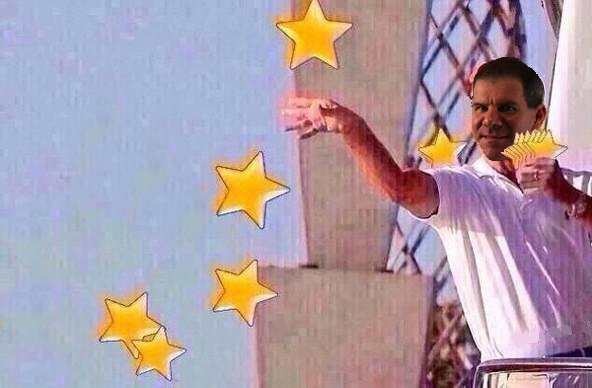 So yeah; this match was spectacular. I honestly don't know what else to add beyond that because we were all expecting it to be that and it met every expectation. This was a nonstop, action packed bout from the get go, with both guys getting in a lot of dives in between trading counters and big moves. The only part of the match you could maybe find flaw with was when Templario hit a Canadian Destroyer, and I'm not sure that was enough to mar the match. Otherwise it was glorious, with Templario pulling off some of the best work he's done this year (which is saying something) and Cavernario adding yet another tour de force performance to his already impressive resume. Is it too early to argue that he's not just one of the best luchadores in the world but one of the best wrestlers in the world? I'm willing to make the argument. Regardless, he was sensational here, Templario was right behind him and this match was exactly what we all wanted. A top tier Lightning Match.
Gil Muertes, Gran Guerrero, Último Guerrero defeated Ángel de Oro, Carístico, Niebla Roja two falls to one
By this point of the show CMLL had been 4 for 4 in delivering good matches. Surely they couldn't go 5 for 5 right? RIGHT?!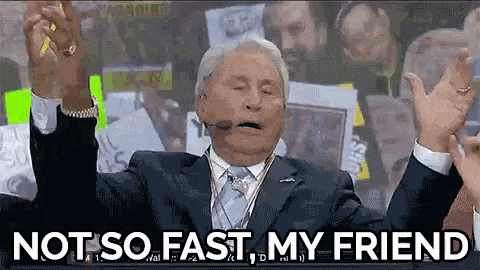 You know what they say sports fans; when it's going good, it's going good. And this match did very little to buck that trend. It was definitely one of the weaker matches on the card but that mostly speaks to how good the second match and Cavernario-Templario was. On any other show this would've stood out quite a bit. Like many of the matches below them these six started slow, kept building and then exploded with a very strong ending. Ángel de Oro and Niebla Roja were their usual enjoyable selves, especially at the conclusion. Carístico was Carístico. Gran Guerrero had a strong night and Último Guerrero was splendid, especially on the finish where he outsmarted Carístico to steal the win. And most refreshing was Gil Muertes stepping up. I continue to say he's been looking better and better the  more he works for CMLL and this was his best work yet; he looked agile, he based very well and his power game was on point. There is value in Gil Muertes wrestling in 2019; it all depends on how CMLL decides to use him. Tonight they used him quite well. Yet another pleasant surprise on a show full of them.
Copa Dinastia
Flyer & Volador Jr. defeated Felino & Negro Casas
This was a short, simple and effective way to kick off this tournament. Well besides the fact that Volador wrestled the whole match in his hoodie and seemed more concerned about tearing off his pants than wrestling. La Máscara would've been proud. Beyond that there was some nice action, some great moments where Negro Casas taunted Volador and I really liked the story they told of Felino and Casas picking on Flyer, eliminating Volador earlier to seemingly gain control, only for Flyer to then rally back and steal the win for his team. A really nice moment for Flyer; you just wish his performances were more consistent so people would get excited about it! At least he did well here, and like I said, this was a nice start to the Block.
Bestia del Ring & Rush defeated Euforia & Soberano Jr.
And here was where CMLL finally hit the wall. This isn't just because of the result either, although that was disappointing given how fun the Euforia/Soberano team was and how Bestia del Ring wrestling twice is a bad idea. The more troubling part was how lame this match was overall. Euforia and Soberano had a few moments early…and then the match just degenerated into long, slow Los Ingobernables beat down sequences that the match never escaped. If you're going to eliminate Soberano and Euforia early, shouldn't you at least give them a little more to do than a quick sequence at the beginning? I'm not sure what CMLL was thinking with this, but either way this was easily the weakest thing on the show…to this point.
Copa Dinastia Block A Finals
Bestia del Ring & Rush defeated Flyer & Volador Jr.
You are reading that correctly sports fans. After laying out a near perfect show from matches 1-5, CMLL looked at this Block A of Copa Dinastia and decided what they needed was two Bestia del Ring matches, followed by Bestia del Ring moving onto the finals of the tournament and just marring whatever match they had planned. It was as if the new CMLL was suddenly replaced with the old CMLL at the last minute.
I have no idea what to make of this at all, beyond the fact that it's aggressively dumb. Like holy shit; why would you give Bestia del Ring two matches to then set up a third one?! Has CMLL not seen him wrestle recently? I guess they just have a ton of faith in Rush to deliver the goods but seeing as that didn't happen in the last match nor this one, I'm not sure that's something they can count on. It's just really deflating, especially since this match was no different than the last one, with Flyer and Volador getting one dive each before disappearing into the the Ingobernables routine. Why should I expect anything different in two weeks? Maybe I'm overreacting, but I was really excited for where CMLL appeared to be going based off this tournament and this show. Now instead we have yet another big Bestia del Ring match to look forward to in 2019, a DOA team in Dragón Lee and Mistico competing next week (no way they're moving on to face their father and brother in the finals) and a really, really crummy ending to what was shaping up to be a really strong show. In the end it was just typical CMLL; they had something going, right up until they got in their own way yet again.
And with that I'm off to try and forget about the end of this show sports fans. Till the AAA preview tomorrow.
Please change disks to continue…