We're keeping this one short sports fans; I've got movies to watch and zzz's to catch. Just know that this CMLL Super Viernes review is going to get really good towards the end, mostly because CMLL put forth one of their best matches of the year in the main event. Everything else was fine to boring to Soberano Jr. You'll see what I mean by that soon enough. TO THE REVIEW MOBILE!
Cancerbero & Raziel defeated Magnus & Robin two falls to one
First sports fans, let's get the Magnus gifs out of the way. The dude remains a favorite of mine and until that is no longer the case the joke lives on!
Having said that…if Magnus believes that this is true lucha libre (as he was arguing recently on Twitter) then someone needs to sit him down and explain that is not the case. Holy shit; this match was the perfection combination of dull, meaningless and unnecessary. It was like that rom-com where Ginnifer Goodwin and Kate Hudson pine for discount Tom Cruise while the dude from The Office cracks wise. And yes, for those keeping score at home, Robin was Hudson, Magnus was Goodwin, Cancerbero and Raziel were discount Cruise and I am John Krasinsky, only I'm not secretly a douche. I guess what I'm trying to say is this match did absolutely nothing for me, everyone in it was mediocre to unmotivated and it was more fun comparing it to a terrible movie than actually giving this much constructive analysis. The movie I'm referencing by the way? Something Borrowed. You're much better off watching that piece of dog shit than watching this match, which is saying something.
Black Panther, Blue Panther Jr., Fuego defeated Kawato San, Misterioso Jr., Virus two falls to one
So much for Virus going into his potential retirement match hot. At least he'll have more momentum than this match had. Maybe the opener still has me in a mood but man; it felt like nothing happened in this match at all. On the one hand that meant that guys like Kawato and Misterioso weren't messing anything up. On the other hand it meant the match was overall a slog. The only things of note were the usual Blue Panther Jr. backbreakers, Fuego dancing and…yeah that's it. It was a match with a solid foundation that simply forgot to bring a crazy little thing called excitement. The good news for Virus is that he'll have many more chances to redeem it, because there's no way he's retiring at the hands of Metálico next weekend. An uninspired professional lucha libre match.
Amapola, Dalys, Metálica defeated Estrellita, Kaho Kobayashi, Princesa Sugehit two falls to one
Man I am going to miss these types of luchadoras matches once the Amapola-Kaho feud ends next week. There's been an added bit of emotion in these matches since Kaho and Amapola started gunning for each other's hair and tonight was no different. Neither Amapola nor Kaho are going to set the world on fire but they have a nice chemistry and both are putting in strong efforts, leading to some really nice sequences and some ideas that normally wouldn't fly in the luchadoras matches (unless Avispa Dorada was there). It's also leading to the other luchadoras stepping up; Estrellita was actively not terrible in this match (though that may have had to do with her working with Metálica) and Dalys and Princesa Sugehit had a really nice sequence in the third fall. This feud has made the luchadoras division matter somewhat again, which is nice. Too bad this was the last week for it. There are two things I noticed tonight that may play a part in the hair match; first, Amapola continues to have no answer for Kaho's bridging School Boy pin. Second, Amapola did win this match but it was a) clean and b) because of her teammates getting the pins. Interesting; very interesting.
Euforia, Gran Guerrero, Templario defeated Soberano Jr., Stuka Jr., Valiente two falls to one
This match was a triumph for CMLL. Only they could put the father and son tandem of Soberano Jr. and Euforia in the same match, on opposite sides no less, and then somehow keep them apart for all but fifteen seconds in said match! Some places have to try hard to make you face palm. For CMLL it comes naturally.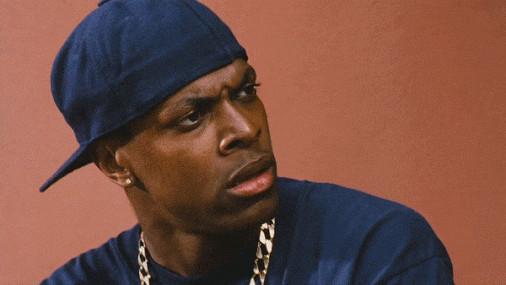 That infuriating detail aside, I ultimately found this match to be pretty good. I'm not sure it was as good as it could've been; both Stuka and Valiente were more okay than good and some of the Guerreros triple teams, like the last one where Guerrero and Euforia sent Templario into the technicos like a heat seeking missile, could use work. At the same time several of those Guerrero tandem moves were excellent (looking at you, Dropkick/Brainbuster combo by Templario and Guerrero), individually the rudos were all really good and gorramit that Soberano is world class isn't he?  This was a slow night for him, which means he was just doing one Dragonrana, one Fosbury Flop and a ridiculous tornillo to the floor on Templario. Now if only he and his dad were allowed to do stuff together! That and a few iffy spots were enough to keep me from loving the match, but in the end it was still a fun watch, and CMLL did well to give Guerrero and Euforia momentum going into their title match against Diamante Azul and Valiente next week. Unless of course Azul can't go because he's Diamante Azul. Maybe Soberano can replace him! Stop getting your hopes up Cult.
Cuatrero, Forastero, Máscara Año 2000 defeated Felino, Negro Casas, Último Guerrero two falls to none
My favorite things about this match were as follows; Negro Casas being substantially more over (at first) than the UG-MA2K match CMLL is building to and b) Euforia and Gran Guerrero running down to save UG, returning the favor to the Dinamitas after they did the same thing last week. CMLL and continuity; it doesn't happen often but its great when it does. The match was otherwise nothing special but it was never going to be given where everyone was going. Sure Casas got a few moments, Cuatrero and Forastero looked okay but in the end this was all about moving the pieces in place for the hair match next week. Once again I thought they did a pretty good job. Máscara Año 2000 can only do so much but he's thus far not been a hindrance, and the UG was once again dynamite. I thought his fire was great, his punches were sensational (it was as if him and MA2K were having a hockey brawl) and he seems motivated to will this match into being great. I don't know how he'll do it…but I'm beginning to believe he will. We'll see next week. For now you just tip your hat to CMLL. The matches in this buildup haven't been the greatest, but they've done a good job getting as much juice out of it as possible. Now we'll see if the match can live up.
Mistico defeated Cavernario two falls to one
It happened sports fans. Tonight was the night Mistico has been waiting for his entire career; he started the evening as a Forastero type and ended it on the level of the dude who made his name famous. This was Mistico's Mad Max: Fury Road, with Cavernario as his George Miller.
What a match sports fans. WHAT A MATCH! I had no idea what to expect from this one given how inconsistent Mistico can be and how hit and miss their Puebla match was a few years ago. It turned out to be every bit as great as Cavernario's recent classics with Soberano and Titán, beginning with Cavernario dominating (and winning) the first fall in entertaining fashion, Mistico frustrating Cavernario enough with an offensive flurry to steal a DQ victory in fall two and a fall three that can only be described as what would happen if you mixed Salsa Doritos with the second half of the second season of Buffy the Vampire Slayer. It was just an unbelievable combination of back and forth action, high drama, big moves and a crowd that, amazingly, seemed to get louder and louder the longer these two went. Even more amazing; they were mostly cheering for Mistico, a guy who hasn't been able to get cheers in Arena Mexico at all these past few years. It happened tonight and he earned them. Certainly it's a bit unfair to give all the credit to Mistico; after all, Cavernario is one of the best workers in the world right now and Mistico wasn't getting this kind of performance with someone like Sagrado for example. But Cavernario didn't need this performance or victory; Mistico desperately did after all the years of being jeered, all the criticism of being the least of the Muñoz brothers; hell all the criticism of how he couldn't fill Carístico's shoes (and that's just the tip of the iceberg). He needed a career defining performance tonight and he delivered just that, sealing it by perfectly pulling off Kota Ibushi's legendary hurricanrana spot off the apron from the G1 Supercard. What a moment for Mistico. The climb doesn't end with this match; he'll need to show he can do this consistently. But this performance and victory were massive for him and should give him credibility for the first time in a long time. Congratulations to him and congrats to Cavernario for yet another classic. This was easily one of the best matches of the year in any promotion and you should seek it out ASAP.
And with that sports fans I'm off to rest up for Double or Nothing tomorrow, which will now have a tough time topping this main event! That obviously means no AAA review tomorrow night, but never fear for I shall be tackling the Queretaro show Sunday afternoon. TILL THEN!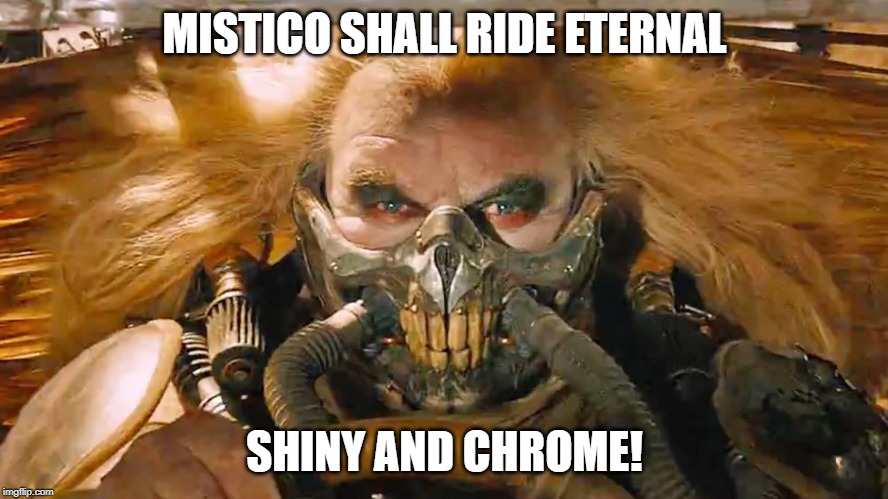 Please change disks to continue…