Man, there's not much better than a good night sleep after a good CMLL show. That's exactly what transpired though, as I slept like a baby after CMLL pulled off a fun Super Viernes, something that's rarer than a Mew without a Gameshark these days. There were struggles, especially early in the card, but Block A of Torneo a Parejas Increibles delivered massively and the main event was a better bout than most thought. All in all it makes for an enjoyable show. Now let's get into why it was. TO THE REVIEW MOBILE!
Akuma & Espanto Jr. defeated Príncipe Diamante & Robin two falls to one
This match had a lot in common with the current Sasha Banks-WWE situation; it was a complete and utter debacle. Fortunately the match ended with an even bigger debacle in Espanto Jr. inexplicably trying a Poison Rana on Robin, failing, and then trying again because he had to hit the move. Think Robin would've been afforded that opportunity sports fans? I think not! The match wasn't much even before that hilarity. Akuma gave a decent effort and both Diamante and Robin were respectable, but that's not enough with the restrictions holding you back and Espanto being a twerp of the highest order. A lame match with a catastrophe of a final few minutes.
Black Panther, Rey Cometa, Stuka Jr. defeated Hechicero, Pólvora, Vangellys two falls to one
I'm honestly surprised this match didn't end in disaster after Rey Cometa got caught, head first, in the ropes towards the end of the bout. I'm still not sure how it happened but left him groggy for a moment and messed up the timing he and Hechicero were going for. Fortunately Cometa managed to hit his 450 and get out of there fine, and everything else besides that moment was very well worked. Cometa, that moment aside, was splendid, Hechicero did a hell of a job working with the technicos as per usual, Black Panther, Stuka and Pólvora were fun to watch and Vangellys…was also there! Nothing to out of this world, but it was a professionally worked, solid match that was easy to watch.
Gran Guerrero, Negro Casas, Terrible defeated Dragón Lee, Niebla Roja, Valiente two falls to one
Sad news sports fans; this will be Dragón Lee's last match on a Super Viernes for the next several months. Hold your tears though because he at least allowed us one last look at his Ultimo Dragon esq collection of belts he's gathering.
He also got some help from a certain lucha legend riding in on the white horse to save this undercard. I'm really beginning to wonder if Negro Casas maybe just found a way to travel back in time sports fans. There's no way he can still be this good at his age, and yet he's consistently been one of the best parts of this show the last few weeks. It was no different here, as he once again got the crowd into it and once again looked really good with all the technicos. He wasn't alone though; Terrible (even with his bum shoulder) had a really strong night that was almost Casas esq. Gran Guerrero didn't get nearly enough to do, but that was alright as his teammates, Roja and Valiente picked up the slack. As for the departing Lee, he didn't quite go all out but he had some really strong moments and boy oh boy did he look good walking out with all those titles. It wasn't Máscara Dorada from three years ago but it more than sufficed for this. A good match.
Torneo a Parejas Increibles Block A
Carístico & Mephisto defeated Flyer & Forastero
In the words of Peter Griffin, this was (unfortunately) exactly what it looked like. Both teams looked off, poor Flyer once again had a rough night and even when things finally went right for him on his moonsault, Mephisto went too low basing for him and Flyer ended up hurting his leg. The Mets have more luck than him. I guess the good thing for him is Carístico, Mephisto and Forastero weren't much better, which will do little to help his cause. This was a below average match to start the block…and it would fortunately be the last below average match of the block.
Euforia & Guerrero Maya Jr. defeated Ángel de Oro & Bestia del Ring
THE REVERSE JINX WORKED! IT REALLY WORKED!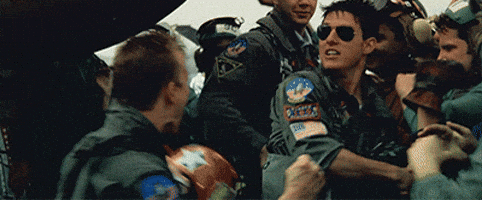 I'm still not sure how. After this match was drawn I would've bet my Batman Bobblehead that Oro and Bestia were moving on. Instead they got dominated by Big Euf and Guerrero Maya and ended up getting beat clean! What a world. The best news is that Euforia and Guerrero Maya worked tremendously well together, acting like they had been a team for years. A case where the right team moved on and the match was passable, although that was mostly because the right team won.
Cavernario & Titán defeated Blue Panther & Máscara Año 2000
I think the only thing that didn't go according to plan here was how good the Titán-Blue Panther mat sequence was. HOLY SHIT IT WAS GOOD! This was Panther cutting loose with a guy who could hang with him and the result was some really crisp, really good mat work. The match fell into formula after that, but we at least got a cool synchronized "suicide dives through the turnbuckle" spot from Cav/Titán and the duo rightfully won the match in the end. That's all we could ask for. The mat work to start it off was just a bonus.
Sansón & Soberano Jr. defeated Rey Bucanero & Tritón
This was like two different matches sports fans. When Rey Rey Buc was in there things just seemed to stall. When the other guys were in there it was very good. As he is prone to do, Tritón looked like a completely different dude in getting to work with guys like Soberano and Sansón, while the enemies turned teammates managed to work well together while also delivering individually. Soberano was trying so hard he even took a Joker Driver in this match that looked like it killed him. That's why he's Soberano! A decent match and another good result.
Carístico & Mephisto defeated Euforia & Guerrero Maya Jr.
There was an ever so brief moment sports fans where it looked like Big Euf and Guerrero Maya were going to the finals of this block after Maya eliminated Mephisto and Carístico back to back. In the words of Ahnuld in The Last Action Hero…
At least Maya can say he eliminated Ángel de Oro and Mephisto in succession before going down, while also having a really good night performance wise. He looked right at home in this match with guys higher up the card and you'd hope this would inspire CMLL to give him more of a shot. It won't, but it's nice to dream! Meanwhile Euforia was Euforia, Mephisto was basically nonexistent and Carístico was really good as he always is. Yet another decent match, though we were still waiting for the breakout one at this point. Until…
Cavernario & Titán defeated Sansón & Soberano Jr.
You'll never believe this sports fans but this match was EXQUISITE! How's that for a word? We're talking full out sprint with this one, with all four guys looking absolutely out of this world. There were times where I didn't think anyone could top what Soberano was doing in this match, followed by Cavernario, Titán or Sansón doing something to immediately top it. The pace was great, the action was crisp, nothing was messed up; absolutely tremendous. It would've been even better with more time but we won't fault these guys for that. For what they were given this was fantastic.
Torneo a Parejas Increibles Block A Final
Cavernario & Titán defeated Carístico & Mephisto
And yet, for all the greatness of the last match, it was nothing compared to this one. How can it when this match featured SYNCHRONIZED SPLASHES TO THE FLOOR BY CAVERNARIO AND TITÁN?!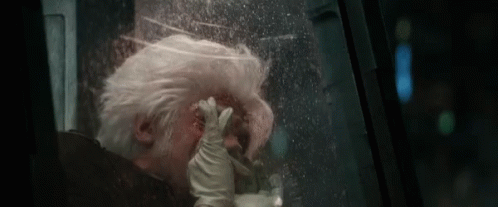 Somewhere Dave Meltzer shed two tears as that happened, while the rest of us freaked out like we were little kids. We did so again when Cav and Titán somehow pulled off this victory, with Cavernario submitting Carístico with La Mistica (his own move) and Titán finally…FINALLY getting a pinfall over Mephisto in a big match. It all came full circle sports fans and it was glorious. The rest of the match was excellent as well. Carístico and Mephisto fully embraced the rudo role to perfection, working on top while Cav and Titán mount a great comeback in the second half. Throw in the thrilling final few sequences and this was, as the kids would say it, lit fam. Just so very, very great! CMLL will have a tough time following this up with Block B next week, but at least they (and us) can look forward to a strong final with Cavernario and Titán there. A great close to Block A!
Volador Jr. defeated Gil Muertes two falls to one
I may not have gotten any predictions right for Torneo a Parejas Increibles, but boy did I nail this one! I said this match would be better than everyone though and it was…until CMLL screwed it up with Volador faking a foul to get the DQ victory. I get that was playing off the finish to last week but it totally took the wind out of the sails of, what I thought, was a very good match up until that point. As I expected, Gil Muertes looked so much better in there with a guy who could work as opposed to Diamante Azul. I was a little disappointed he didn't break out any of his more complicated moves as he has in trios action, but you can't expect the former Mesias (even when away from Azul) to be what he once was in his current state. The important thing is he gave a good effort, looked decent to good and got backed up by a motivated Volador, who if nothing else did a very good job nailing his usual match. That, and the finish, probably keeps this from being better, but in the end I still found it quite enjoyable and wouldn't mind seeing this match again. Hell I wouldn't mind seeing Gil Muertes in some matches with guys like, say, Titán or Cavernario. With the right guy, there is still value there. We saw that tonight.
And with that I am off to enjoy my Saturday. I'll see you on Monday for the Puebla results sports fans. TILL THEN!
Please change disks to continue…